Women's Trail Running Retreat
June Retreat is currently Full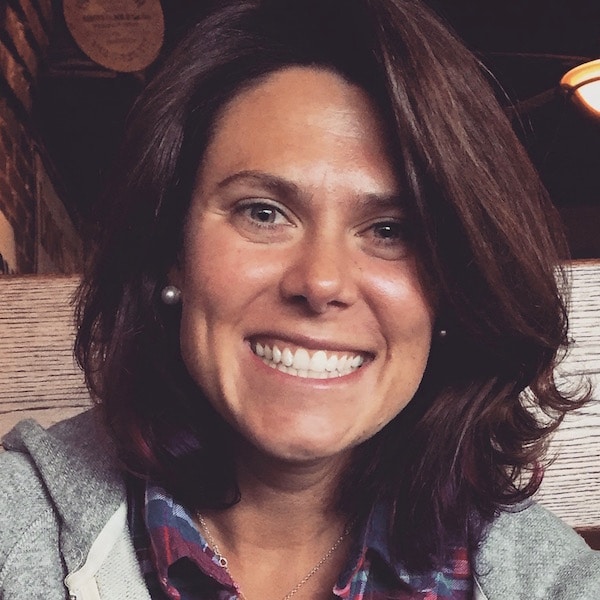 Gina Lucrezi
TS Founder & Retreat Leader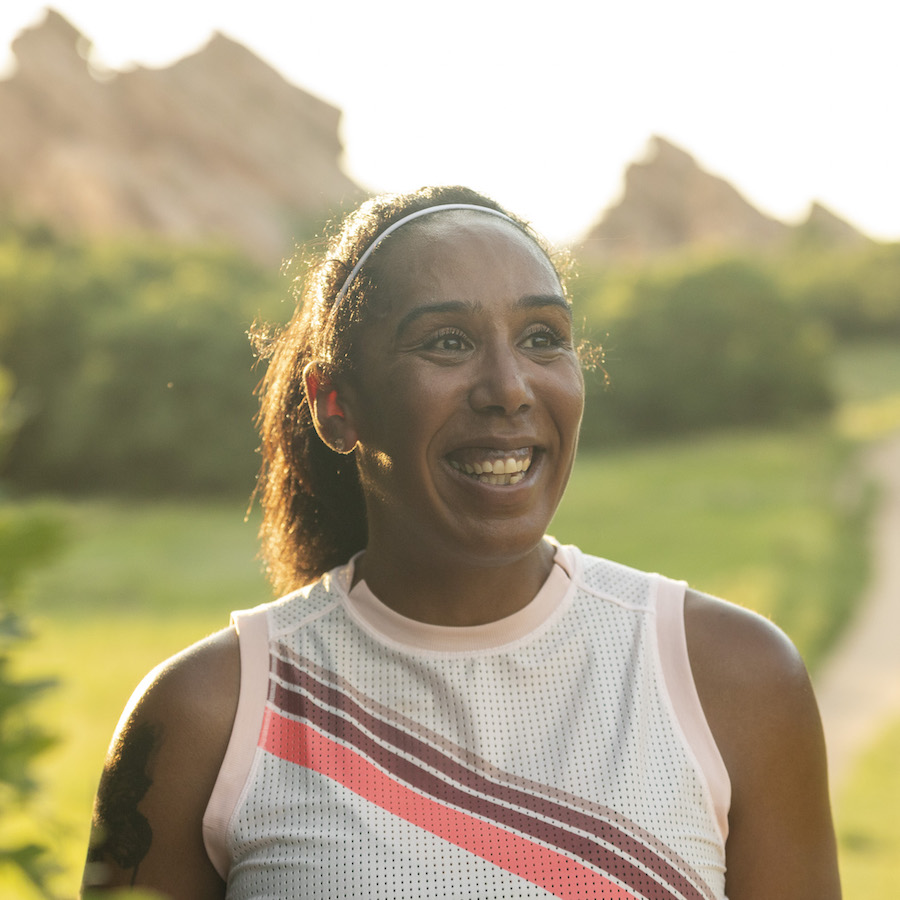 Lindsley Kump
Retreat Co-Leader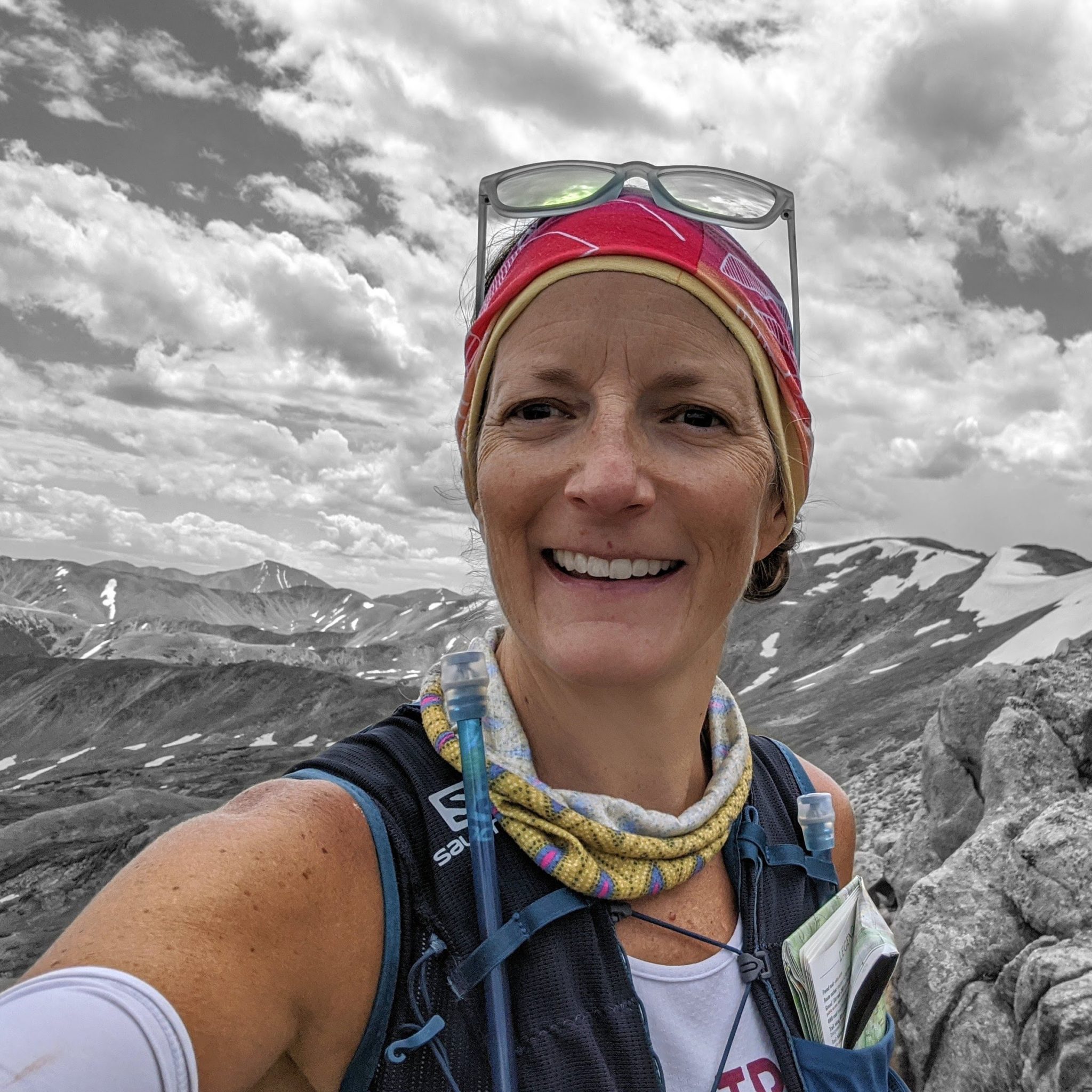 Jenny Primm
Retreat Co-Leader
This women's only retreat is open to 22 participants and is hosted in beautiful Boulder, Colorado.
All Women of ALL ABILITIES are welcome to this retreat! You can expect no-drop runs with various pace accommodating groups. Whether you want to run every step, or rather hike all the hills, you will be in good company!
Off the trails you can take part in our five Workshops and also have the opportunity to experience downtown Boulder. Our educational sessions are offered to better equip, prepare and enhance your time on the trails. During your free time, it's only a short walk to Boulder's Pearl Street if you're up for shopping, beer tasting or simply to watch the street performers.
All meals are INCLUDED in your retreat package except for breakfast. You will have the option to purchase breakfast at the Basecamp Hotel where we will be staying. Meals include a mix of amazing catering, bagged lunches and dinner out on Pearl Street followed by delicious gelato! We accommodate different diets and allergies.
Oh, and we can't forget to mention your TS swag bags! Who doesn't love free gear?! Since education is a key foundation in the Trail Sisters mission, we find it important to introduce you to different products for the chance to experience their benefits on the trail. Testing something new may be the key to bettering your runs!
Lastly and most importantly, Run with Her Retreats are in place to help create camaraderie and forge life-long friendships. Having a chance to meet and learn from one another not only strengthens our own comprehension, but also gives us the ability to guide and teach. Plus, there isn't anything more valuable than authentic personal connections.
If you like what you're reading and want to join us in Boulder for miles, smiles and lots of laughs, scroll down for additional retreat details and to sign up! Have a few questions, we are happy to answer! Email retreat leader and TS Founder, Gina Lucrezi at [email protected].
See you in Boulder
Each day we have one organized run. All of the runs are no-drop (we stop and regroup at various points along the trail), and participants organically segment themselves into three different pace groups. This way runners are never left by themselves to get lost, etc. Additionally, each run includes a leader, mid-pack wrangler and caboose. Our runs are at elevation, but nothing so high that has prevented our sea level participants from completing them. All participants are encouraged to go at their own pace, to enjoy a better adventure.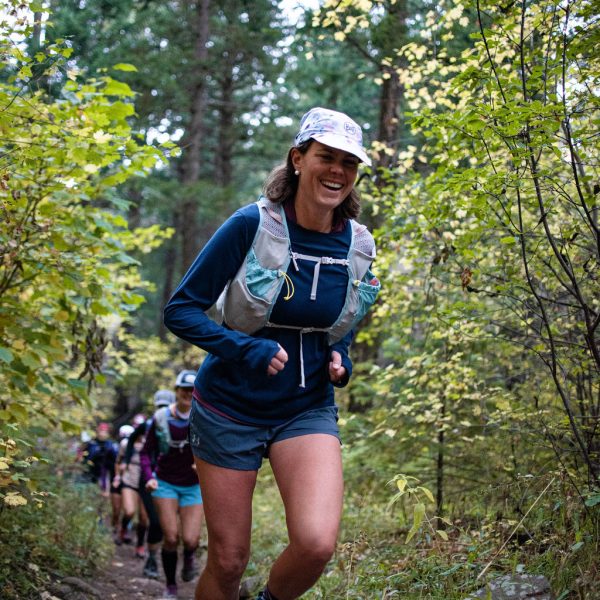 Boulder Creek Path
4 mile shake out run
Minimal elevation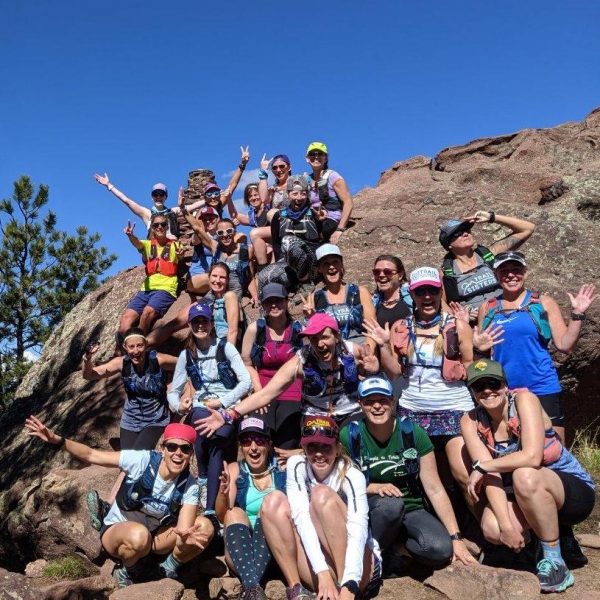 Green Mountain + Bear Option
10 mile run with hiking
2,350ft elevation gain
Optional Bear Peak add on (8mi)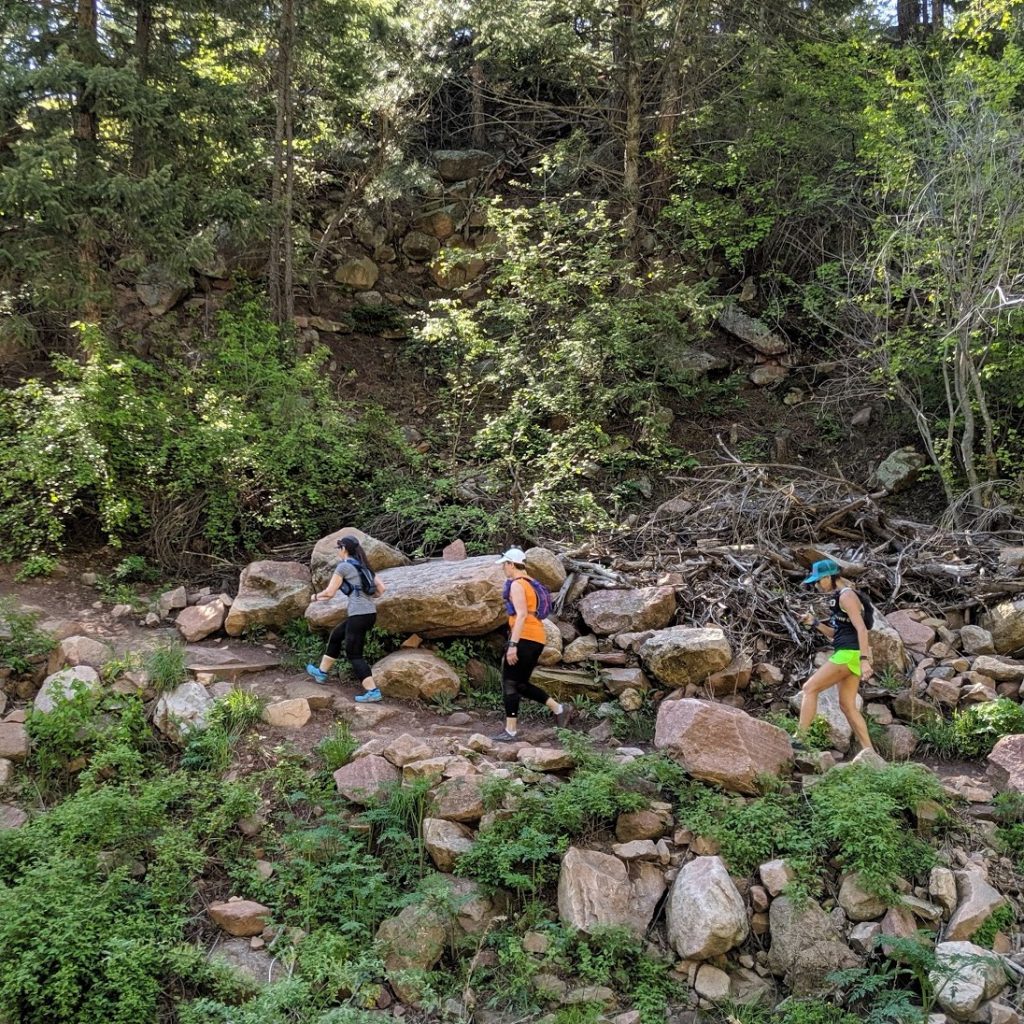 Betasso Preserve
8 mile run
1,500ft elevation gain
Option for shorter route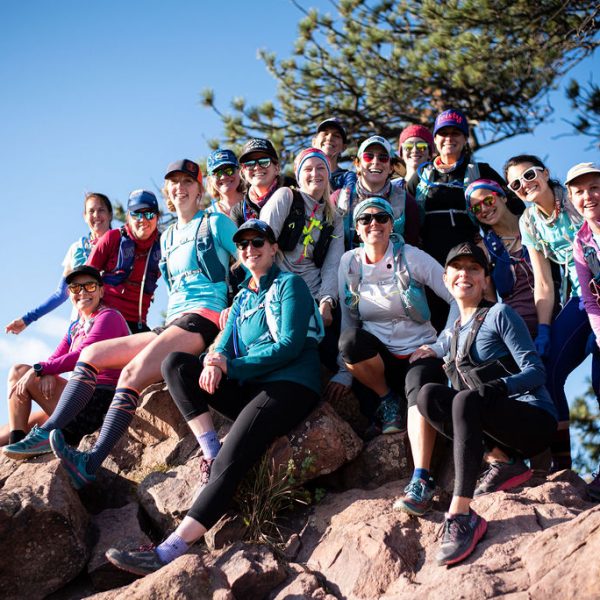 Mt. Sanitas
5 mile run with hiking
1,000ft elevation gain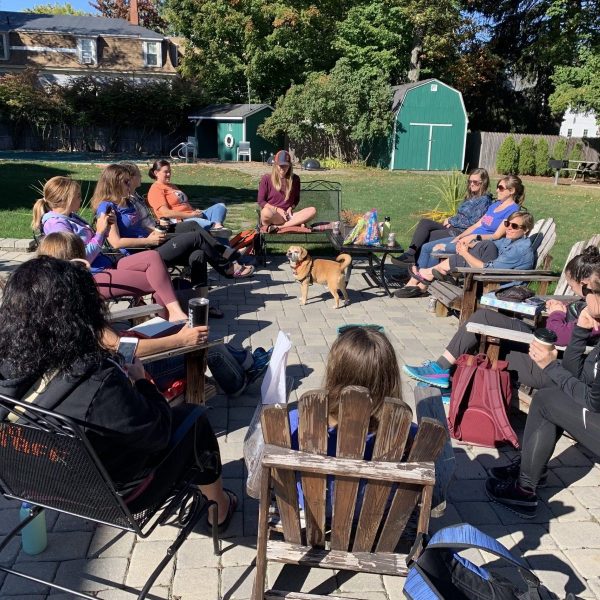 Learn about the 10 Essentials & Heidi's 4 W's for better preparedness.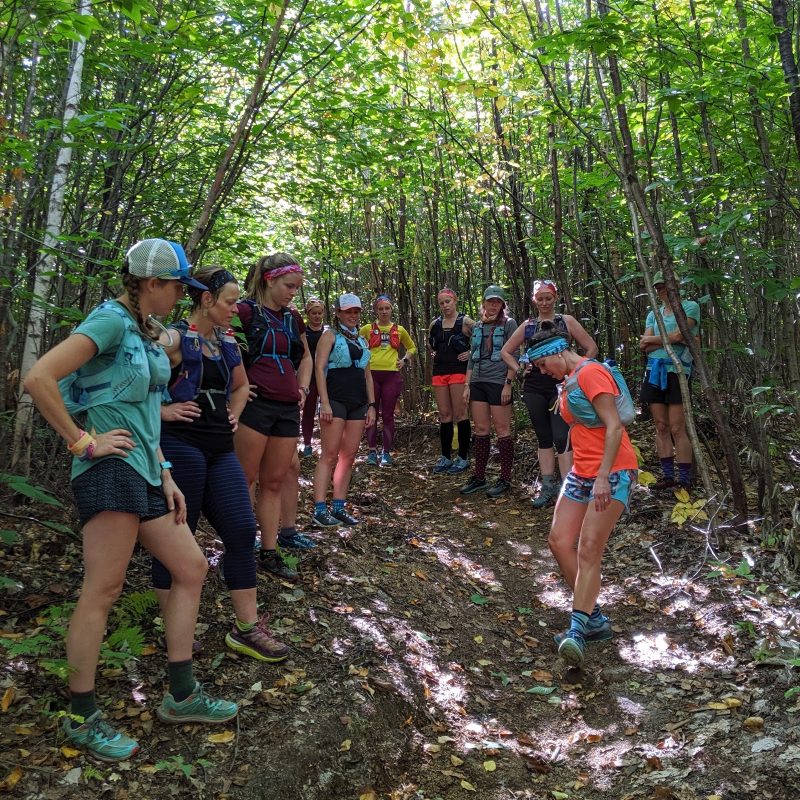 Uphill and downhill running advice along with when and how to hike efficiently.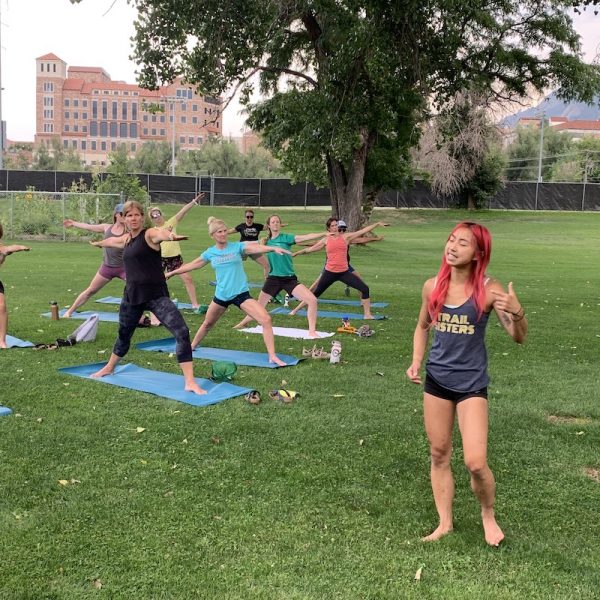 Yoga for runners intro class designed to target workload areas specific to runners.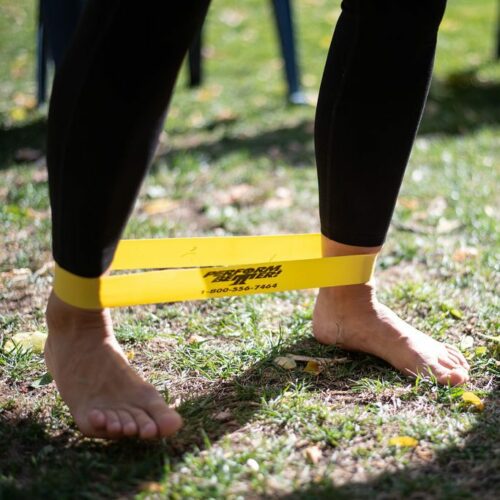 Band work exercises may be the key to keeping your body strong and injury free.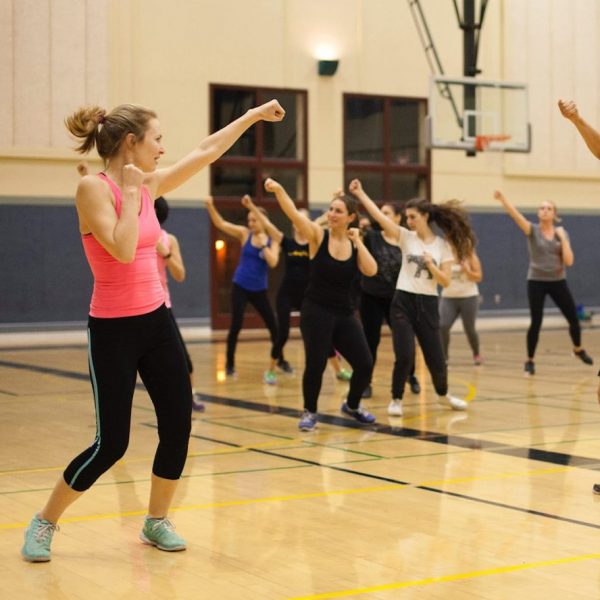 Equip yourself with basic self-defense maneuvers and situational solutions.
We are excited to partner with Boulder's Basecamp Hotel for our 2022 lodging. Basecamp is located only a few blocks from downtown and the famous Pearl Street Mall. Lodging options include a single occupancy room, double occupancy room, and the Great Outdoors room which hosts four occupants. Additionally, enjoy access to their fitness room, indoor hot tub, indoor dry sauna, fire pit and bouldering wall. If you're craving a smoothie, snack, coffee or adult bevy, visit their onsite cafe and lobby bar. The Basecamp Hotel is the perfect place to relax after a long day on the trails, and for easy access to any shenanigans in downtown Boulder.
*Lodging included in retreat package.
What might be the best part of the retreat, is simply meeting like-minded women looking to have a great time in the outdoors while creating life-long friendships. There is no shortage of conversation (or laughs for that matter) whether during meals, runs, workshops, or hanging around the fire pit with s'mores. Additionally, we will move the party to Pearl Street for a great meal downtown, followed by tasty gelato!
Retreat Leaders & Instructors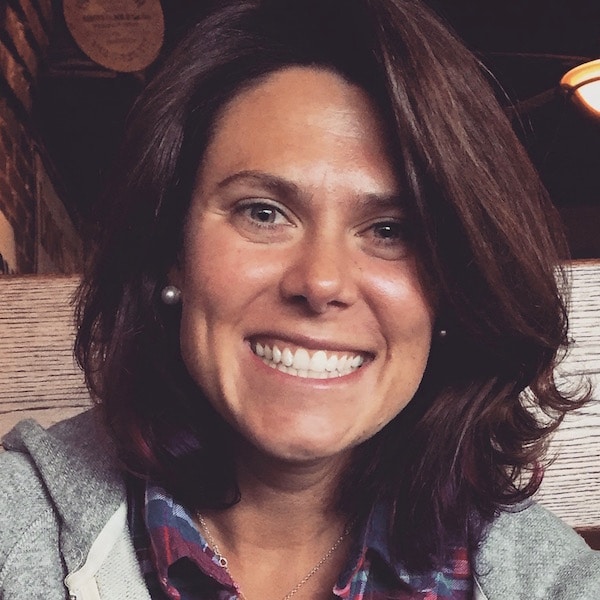 Trail Sisters Founder & Retreat Leader
Gina has always been stubborn and bold, so when it came to advocating for women's rights and equality in the outdoors (and in general), she was bound to make some changes. Gina's main goal is to help create opportunities and grow participation in women's trail running. Gina is the founder of Trail Sisters.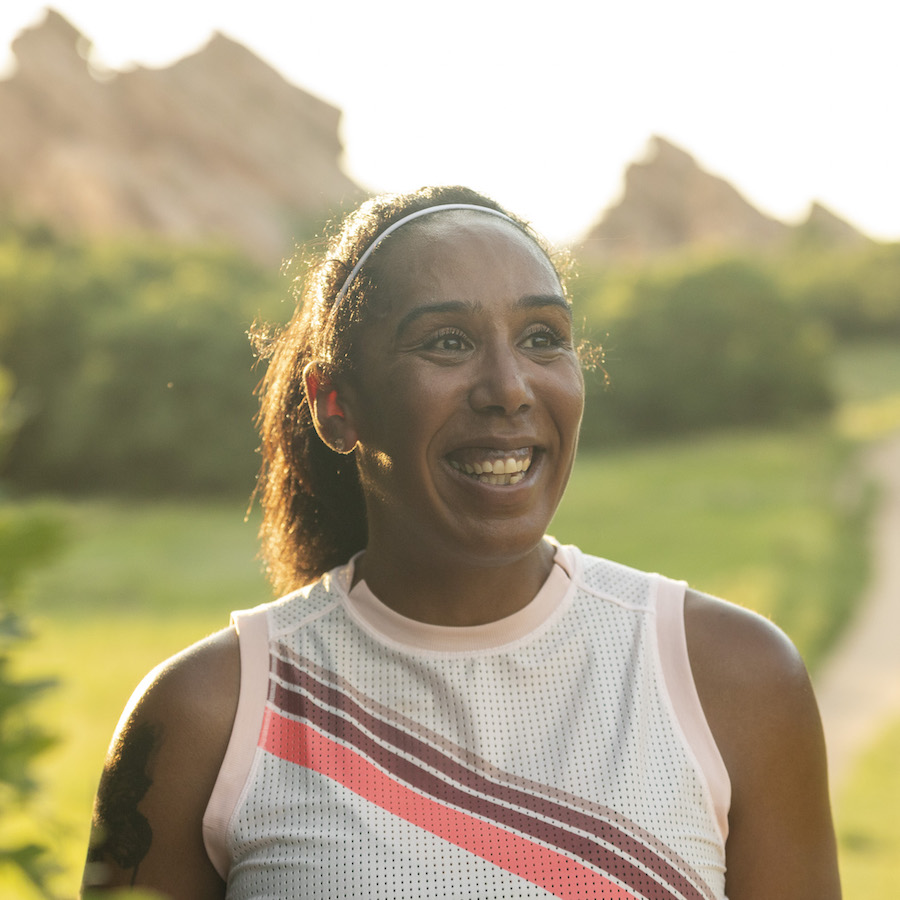 Lindsley Kump is a mama, wife, fur baby mom, and an avid runner. She started running again as an adult as a part of her weight loss journey, she quickly fell in love with distance running. She is originally from Hawaii but she has called Colorado home for the past 17 years. Like so many transplants to Colorado, Lindsley has fallen in love with the mountains and trails. Lindsley is the field event marketing manager for Polar Beverage in Colorado. As a black female runner, she looks to bring more inclusivity and representation to the running/trail running community in Colorado.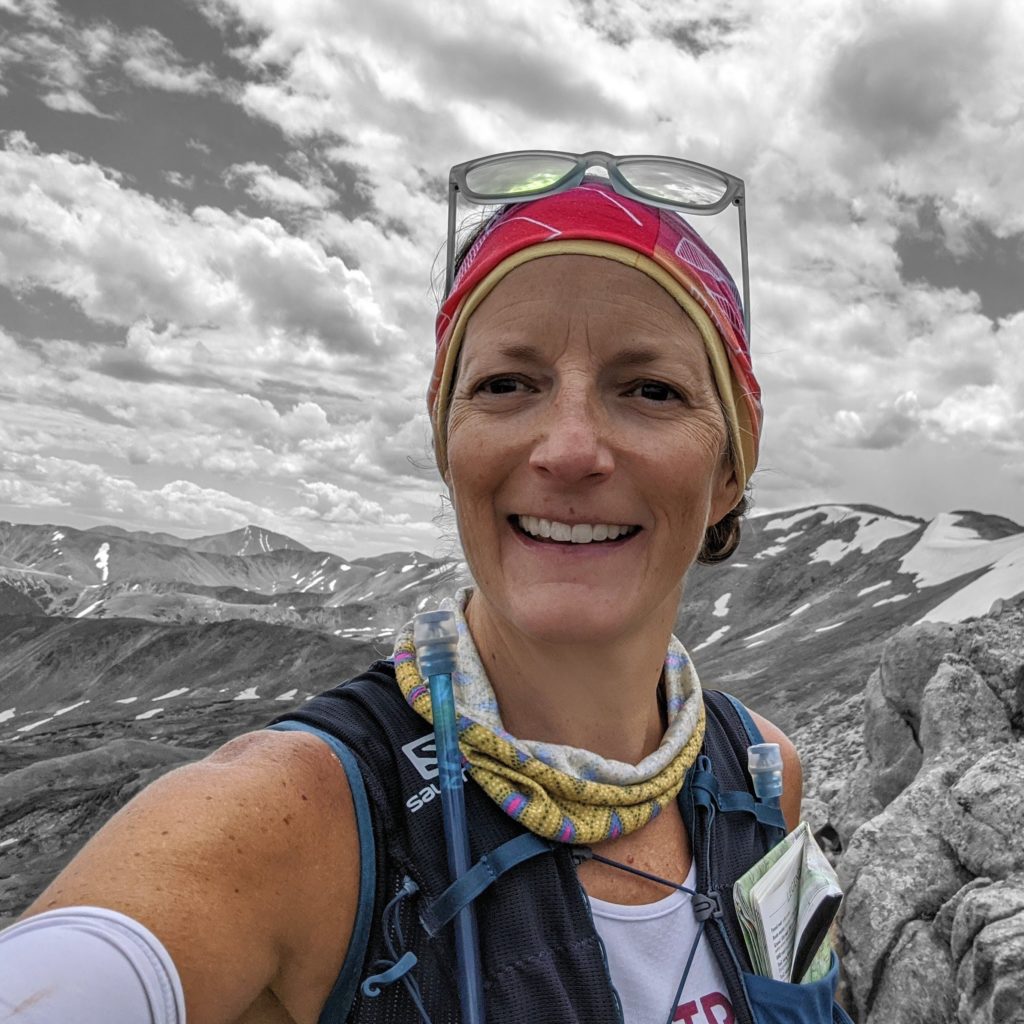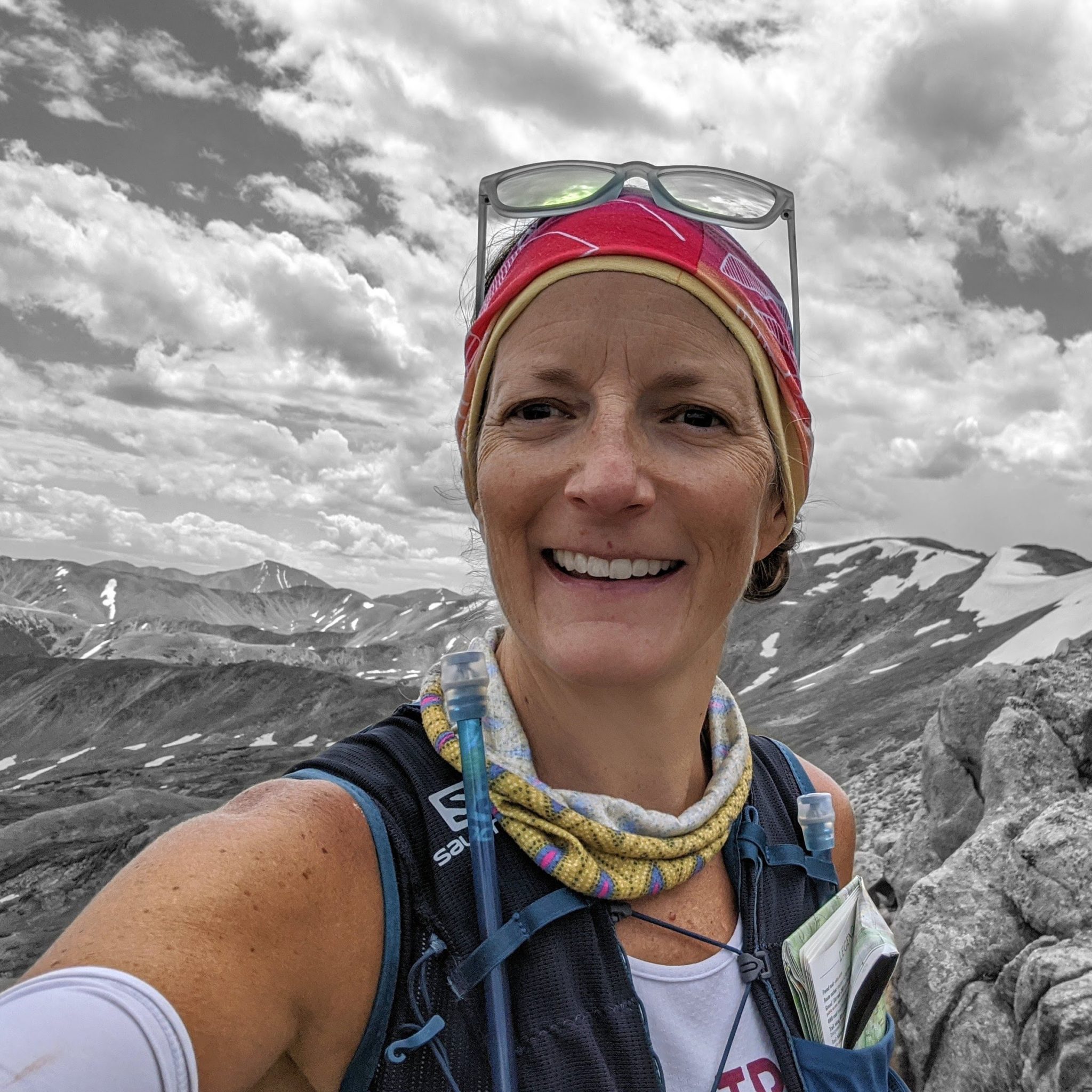 Jenny Primm is a trail runner, lifelong skier, partner to John E and his two kids (7 & 10) and devoted fur-mom to Koda and Sequoia. As an outdoor adventurer, she has traveled to over 35 states where she has sought out trails in our National and State Parks to explore. She loves to chase the sunrise in all seasons on the peaks while training and racing various distances from 50K to multi day stage races.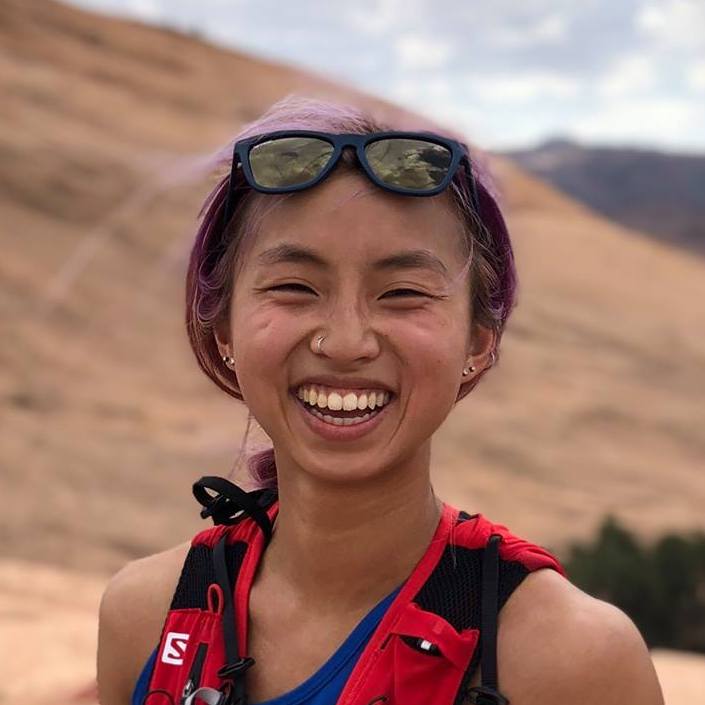 Bailee is a Boulder based trail runner, climber, and yoga teacher. She spends her free time chasing sunrises and maximizing her time in nature. She loves to explore the way that different activities can balance each other out and hopes to help empower others to feel good in movement. She's currently a 200 hour certified yoga teacher and in the process of completing her 300 hour training.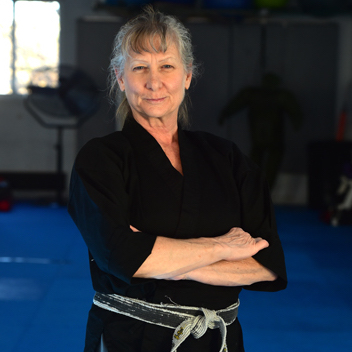 Streetwize founder Melanie Murphy, has been teaching self defense since 1983. Attend an hour, an afternoon or a weekend, to learn effective and efficient solutions to a wide range of potentially dangerous situations. The only requirement to attend, is an interest in learning life
enhancing skills.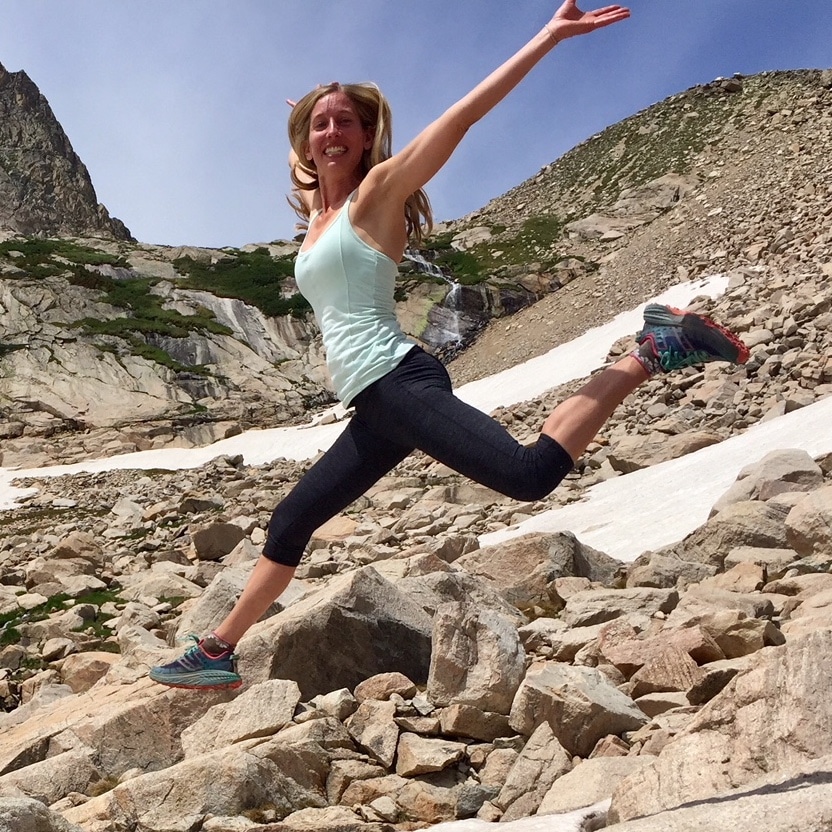 Strength & Injury Prevention Instructor
Nicole is a board certified orthopedic clinical specialist with a doctorate in physical therapy, who is nationally recognized as an expert in running biomechanics, analysis and injury prevention. She has been practicing more than 20 years and is an active resource for the outdoor and running community- she lectures nationally on topics related to injury prevention and wellness, and is often featured as a topic expert in outdoor and sports publications. Running is a meditation in motion for her- she is a yoga teacher as well- and her passion lies in community outreach and education regarding the tipping point between health and injury, and with promoting understanding of healthy movement patterns that allow the body to participate in a balanced, injury-free life. 
Thanks to our amazing partners and sponsors, we are able to provide you with THE best swag bag at any retreat, EVER. Having a fun experience on the trail is important (for many reasons) and utilizing the correct gear can make all the difference. We take pride introducing the products you'll receive and will facilitate demo opportunities during the retreat.
Previous sponsors have included: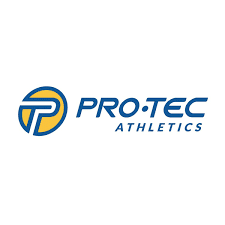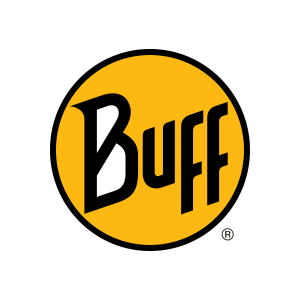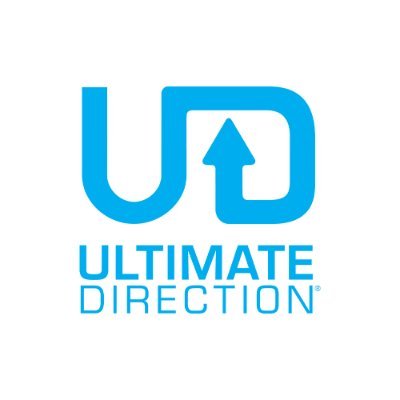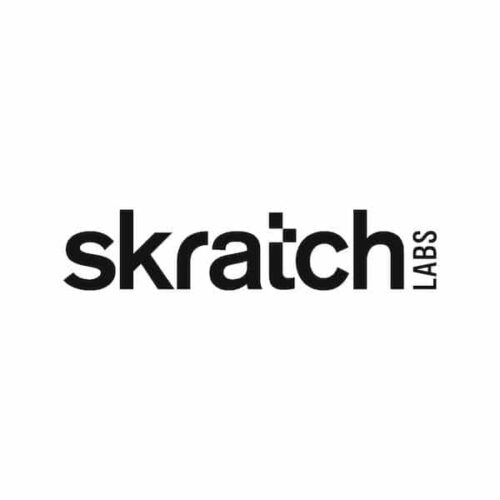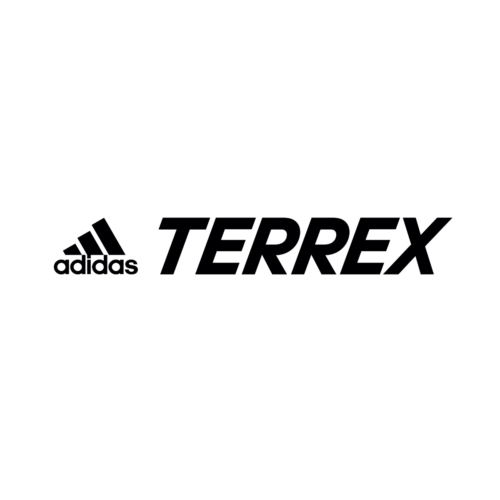 Retreat Includes:
3 Nights Stay at Basecamp Hotel + All Meals (excluding breakfast)
4 Trail Runs + 5 Workshops
Transportation During Retreat
Participant Swag Bag ($500+ Retail Value)

Not Included:
Transportation to and from retreat / airport, etc.
June 2nd - June 5th 2022
Group Room (4 per room) | Total Cost $1650 per person

2 Queen Room (2 per room) | Total Cost $1800 per person

Single King Room | Total Cost $2150 per person
Shared Queen (2 per room)
King Rooms (Private Room)
Share this with your Sisters!