We have all been there in one way or another, either sizing up our competition/running friends or simply being the ones sized up. We all can fall under both sides of this coin, myself included. Then I realized that we spend too much time picking apart the bad in ourselves; so let us start to build not only ourselves up but also our sisters in sport.
We all love to run… some like to run alone, with friends, with families, with run clubs, teams. That is the beauty of this sport because it simply cannot and should not be done without a network of supporters. Sharing the trails with friends can bring the greatest joy, and the strongest memories.
Every time on a trail, during a race or simply a tough day I like to think to who got me to this point. The pieces of the puzzle that are crucial and almost a necessity for any of us to toe that start line, or even lace up our shoes before a run. It's our network, the important people behind the miles.
So why in a world where not only can we be our own worst critics, especially as women, do we team up against one another? Sure running is not categorized a "team" sport, though maybe it should be. Many runners may have a coach and or a run team/club, maybe friends they run with, family, husbands, children, significant others and the list could go on, but that support allows for many of us to head to the trails and enjoy nature.
I decided to reach out to ladies I knew in the trail community and ask them what support meant and how it molded some of their strongest memories, and the response was amazing
Here are just a few…
"Having the support and love of trail sisters (& Jared) can bring you out of deepest darkest places and get you through just about anything! They remind you of the reason why you are doing this, for others who are facing something bigger than this moment! Memories are made during the struggle."- Becki Lynn Runners Roost MUT Team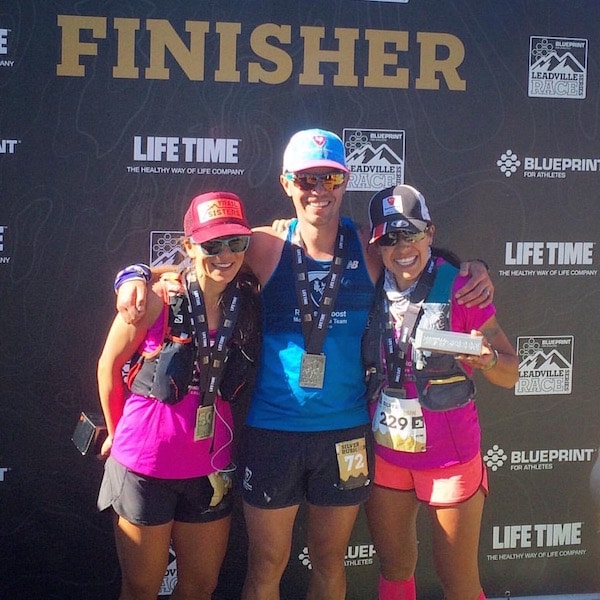 "I've always enjoyed pacing, crewing and supporting other runners. It's not entirely a selfless act. You get to enjoy all the race vibes without having the pressure of racing. Plus, I'm always moved when someone sets out to challenge themselves and accomplishes that challenge. I like being a part of that."- Kim Jacobs Runners Roost MUT Team
Too often I hear us criticize each other on the meaningless things of running, when really we are out there to run. Some like to race, others enjoy the time in the mountains and others like the challenge that a tough race brings. Whatever it may be one thing links us all together, the trail, our passion for it, our love to share it, the bond can create.
So, instead of tearing down the girl that placed ahead of you or behind, let's cheer loudly from rooftops because women can conquer mountains and run fearlessly through forests. As a running community we have accomplished so much and we need to celebrate each other.
Remember to be a sisters in sport because we are strong, amazing, inspiring fearless women who will have each other's back on the trail.