I've run trails in many parts of the world, from Tierra del Fuego to Canada's Northwest Territories, from the Australian Outback to the French Alps. My love of running and travel is what inspired me to start Run Wild Retreats + Wellness, a company that offers premier retreats in some of my favorite trail running destinations, in particular, Iceland.
While Iceland's capitol city of Reykjavik swells with tourists from around the world, trail runners easily escape the crowds and find peace on the trails all over this largely pristine island nation the size of Kentucky.
Some of the best places to run include Vík í Mýrdal, home to black-sand Reynisfjara Beach, hauntingly beautiful columnar basalt rock formations and adorable puffin colonies. From there, head inland to Þórsmörk Nature Reserve, where you'll see Eyjafjallajökull volcano and glacier and can access the fabulous Laugavegur and Fimmvörðuháls running trails.
I can sum up the weather in Iceland with one word: wet.
Home to Europe's largest waterfalls, geysers, glaciers and geothermal hot springs, water is everywhere, whether it's bubbling up from the ground or falling from the sky.
Needless to say, in this Arctic climate, dressing right is essential to a great trail-running experience. The weather changes constantly, from warm sunshine to freezing rain to a cool drizzle. I recommend you carefully select layers that provide optimal protection from the elements without sacrificing light weight and packability.

OUTERWEAR
---
Patagonia Stretch Rainshadow Jacket – $229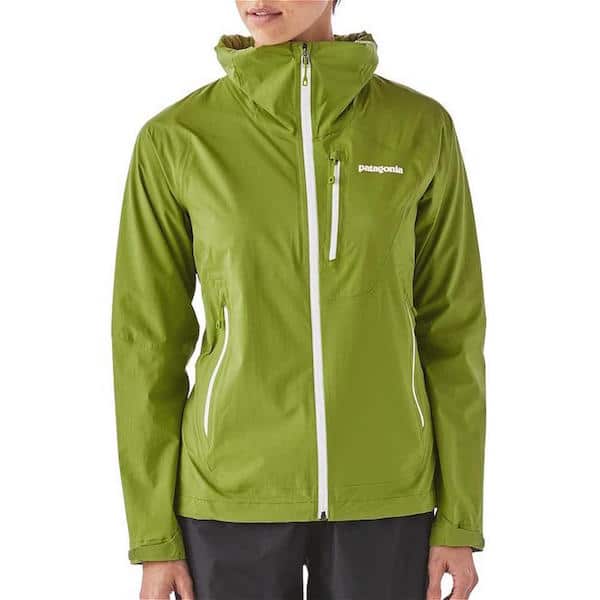 This jacket would probably be overkill for a typical mountain run in Colorado, but in Iceland, where water falls on you from every angle, the Patagonia Stretch Rainshadow is just right. This jacket offers just the right balance between protection from the elements and lightweight packability. This supple waterproof jacket fits long through the torso, extending below mid-hip to fully cover your backside and has a full-coverage hood. In order to achieve a more athletic fit, I went down in size from my usual women's small to xs, which is ideal for my 5-foot, 6-inch frame.
While most rain shell jackets have a crinkly, stiff or plastic-y hand, the Stretch Rainshadow features supple H2No® fabric that is completely waterproof and windproof. The fabric is sufficiently breathable for running at a slow pace in cool temps without overheating. The fabric has just enough stretch for unimpeded arm swings. And at just 8.5 ounces (women's xs), the Stretch Rainshadow easily stuffs into the chest pocket for storage in my running pack. Yes, this jacket is pricey, but is so versatile that you'll find plenty of uses for it long after your Iceland adventures.
Check it out: Patagonia.com
---
Patagonia Houdini Windbreaker Pants – $99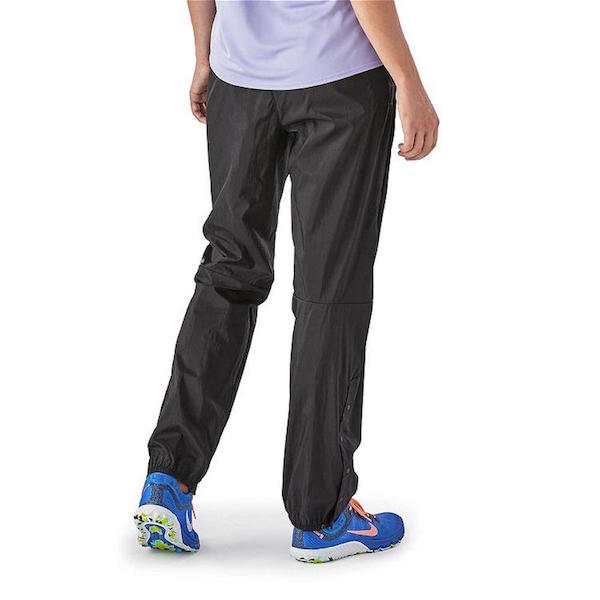 Shell pants are not a luxury for running in Iceland; they're a necessity. Lightweight protection is paramount in a running pant to avoid feeling weighed down and sluggish. Unlike The 1.2-ounce Houdini Windbreaker Pants are weather-resistant (not waterproof), meaning they shed enough water to keep you comfortable while still being highly breathable to prevent risk of overheating. The nylon fabric dries quickly between showers. Their loose fit and stretchy waistband makes them easy to pull on over running shorts or tights. And when I want to strip them off, they pack down into a very compact ball that stuffs into their own integrated stuff sack.
Check it out: Patagonia.com
---
Salomon Bonatti Waterproof Jacket – $150
The Bonatti is a lightweight waterproof jacket that is packable and offers great protection from wet weather like that you'll encounter in Iceland. This jacket weighs about 2 ounces less than the Patagonia Stretch Rainshadow, and one reason for that is that it offers less overall coverage due to its trimmer fit and shorter torso length. It comes with a fitted hood that you'll appreciate when the wind really picks up. While the Bonatti has an inner membrane designed to help move perspiration away from your body, its fabric isn't quite as breathable as that of the Rainshadow. It packs down well and can be stuffed into the chest pocket for easy storage.
Check it out: Salomon.com
---
MIDLAYER
Smartwool Propulsion 60 – $200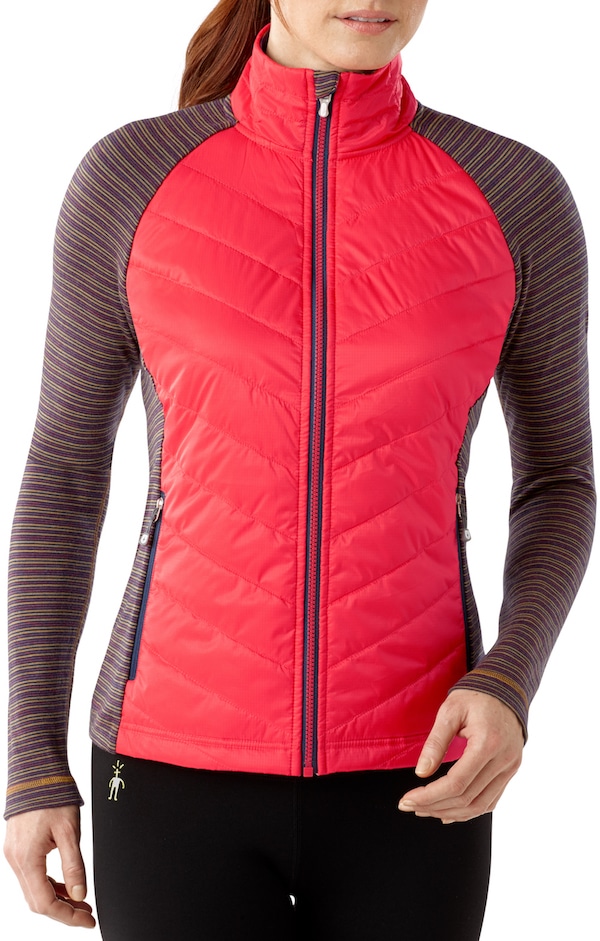 Besides rain, the other constant in Iceland's Arctic climate is wind. As a runner in this extreme environment, it's important to constantly adapt your clothing to regulate your body temperature, which can be tricky when the air temperature is mild, but the wind is frigid. Smartwool's Propulsion 60 offers a surprising amount of insulating warmth (60-gram SmartLoft wool insulation) in a lightweight jacket.
The front nylon panels have a DWR (durable water-repellant) finish to shed light rain, while the breathable arms and back panel, made of 100% merino wool, offer enough stretch to fit well and not impede arm movements. This jacket is one of my favorite travel pieces, as it is so versatile and still smells fresh, even after consecutive days of running thanks to merino wool's natural odor resistance.
Check it out: Smartwool.com
---
BASELAYER

Smartwool PhD Ultra Light Cut Out Short-Sleeve Top – $75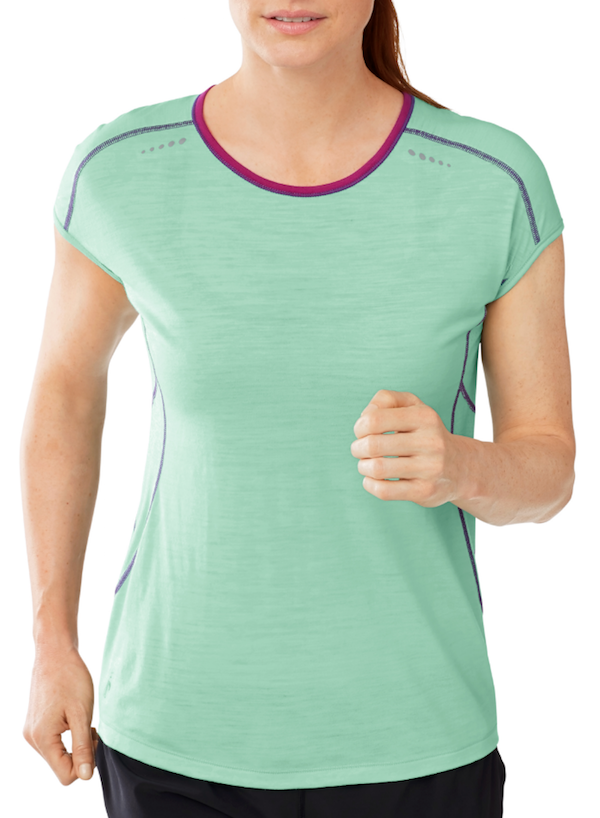 For the softest next-to-skin merino wool-blend tops with style, you can't beat Smartwool. Their PhD line offers runners a great selection of tops for running year-round. In Iceland, where managing skin-surface heat and moisture is essential to your comfort, I highly recommend merino wool blends such that found in the new PhD Ultra Light Cut-Out Short-Sleeve Top, which not only wicks moisture away from your skin, but naturally regulates body temperature, meaning it keeps you cool when the weather's hot and warm when it's cold, making it ideal for Iceland's variable weather conditions. This top has a semi-fitted shape, flat seams and cute cap sleeves that make it easy to wear under other layers.
Check it out: Smartwool.com
---
Patagonia Capilene Lightweight Crew Top – $49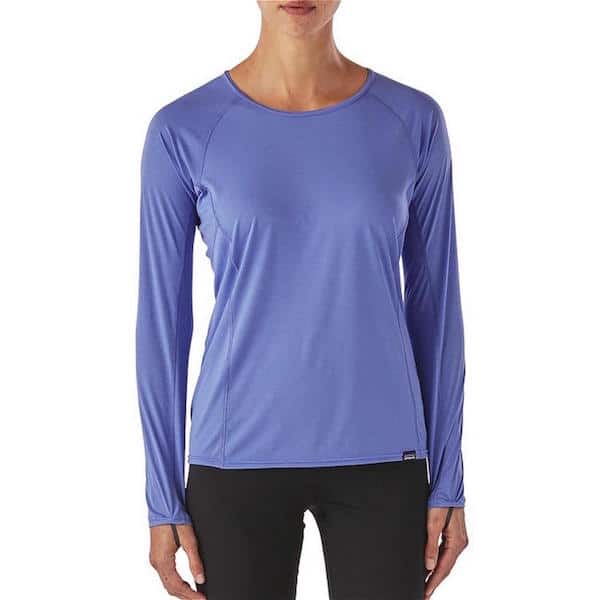 I found this lightweight, super-wicking baselayer wonderful for wearing under a running jacket or insulating midlayer. Patagonia's Capilene Lightweight material is soft and smooth, so you hardly feel like you're wearing anything. However, this is a high-performance top, meaning it does a fantastic job of moving sweat away from your skin so you stay warm and comfortable. It's made from 100% recycled polyester and, like many of Patagonia's garments, uses Fair Trade Certified sewing. Best of all, I can wear this top every day of the running retreat and it never stinks thanks to its Polygiene permanent odor control (which is totally non-toxic and safe to wear next to skin, by the way).
Check it out: Patagonia.com

---
Salomon Agile Long Sleeve Tee – $40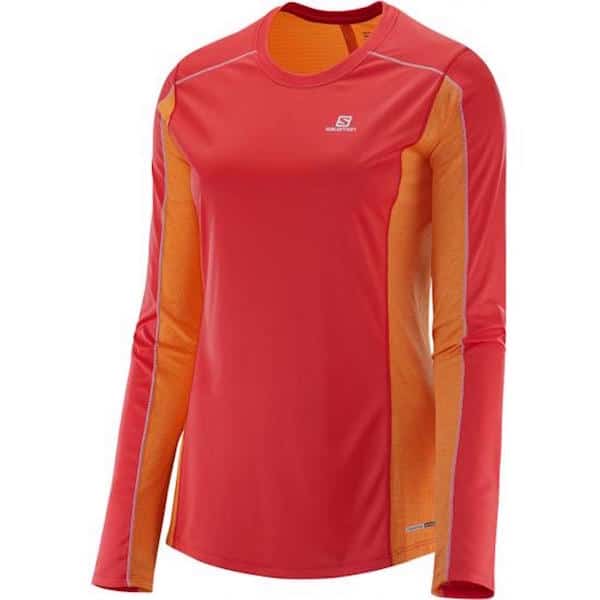 The Agile top's buttery-soft fabrics not only feel luxurious on my skin, but it does an amazing job of wicking sweat so you can stay dry and comfortable under other layers. Side and under-arm waffle-fabric panels offer an attractive design and active fit as well as superior breathability where you need it most. Narrow pleats with reflective tape at the nape of the neck and the wrists add a stylish flair to this performance piece.
Check it out: Salomon.com
---
HANDS

Smartwool PhD HyFi Training Gloves – $45
Never mind that it's summer, don't forget gloves for trail running in Iceland. Smartwool's PhD HyFi Training Gloves use a nylon-merino wool blend with a touch of elastane for stretchiness to give them a cozy fit. The wool retains its insulating properties even when wet, and these gloves dry out pretty quickly, but are not waterproof. The key to a comfortable glove is fit, which you can get with the HyFi as it's available in five sizes.
Check it out: Smartwool.com