One of my favorite quotes which I try to live by is:
"Life is 10% what happens to you and 90% how you react to it" – Charles R. Swindoll.
I truly believe that having a positive attitude when facing any circumstance in life really changes everything. Our brains should be trained in the same way we train any other muscle in our body. So, remember that and let it sink in. Believe it and start working on it.
Did you know that setbacks are blessings in disguise? If you don't believe me, keep reading.

I have always been a healthy and active person, but it wasn't until 2016 that working out became my lifestyle; not just a hobby.

Fast forward a year or so later, I began to find myself in pain when I was sitting, standing, walking or even laying in my bed. I tried to ignore it, but the pain episodes in my lower back and hips started to be more frequent.
Inevitably it was time to visit the doctor. He asked me to get some x-rays done. A couple of days later when the results came in, it was confirmed – I was officially a curvy girl. Yes, I was diagnosed with a chronic disorder called scoliosis.
I felt confused and scared. Did that mean I would have to stop working out? Would it get worse?
Was I going to be in constant pain or taking meds permanently?
For those of you who do not know what scoliosis is – it's basically an abnormal curvature of the spine. In my case, the spine is curved to the right (in my lower vertebrae) but I usually feel pain mostly on my left side. The cause is unknown most of the times and according to the conversation I had with the doctor, there is no cure for it.
But the good news was that the "treatment" is to keep working out and having healthy nutrition habits.

Whew! I was happy and relieved! So, guess what?
That was the moment when the fun began. I realized that what I initially thought was a setback, had turned into a blessing. I was feeling more motivated than ever and decided it was time to challenge myself to conquer new goals every year. So far so good because I have been crushing those goals ever since!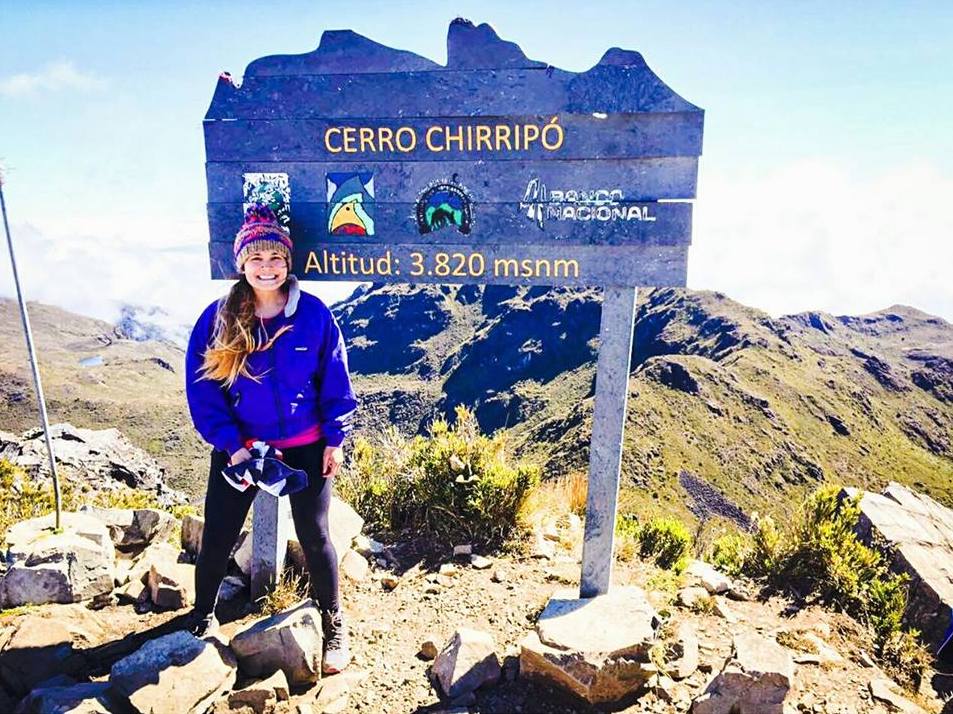 I hiked the highest peak in Costa Rica (my home country). Hiking to Cerro Chirripó and staying at the basecamp or refuge as they call it, was a beautiful experience that cannot be simply told; it has to be lived. I felt as if it gave me a whole new perspective about life. Remembering it just makes me want to go back!
At that moment I had done a few short distance road races, but I wanted to prove myself that I could accomplish more than that. A friend invited me to sign up for a trail race in December of 2017 – those 5k on the trails were tough, it was technical terrain, we had a cold and rainy day, but all those elements just made me fall in love with it. The fresh air and beautiful views made it so worth it, that by the end of the race I knew it was only the beginning of trail racing for me.
I have done four official trail races so far. Two road half marathons, several 10k races, I have a weight training routine and started swimming again after several years. Hiking is another one of my favorite activities, so whenever there is a chance to go out on a hiking expedition, I am definitely up for it. Eventually I would love to explore mountain biking, open water swimming and maybe even a mountain triathlon! The future might hold some pretty cool stuff for me. Fingers crossed!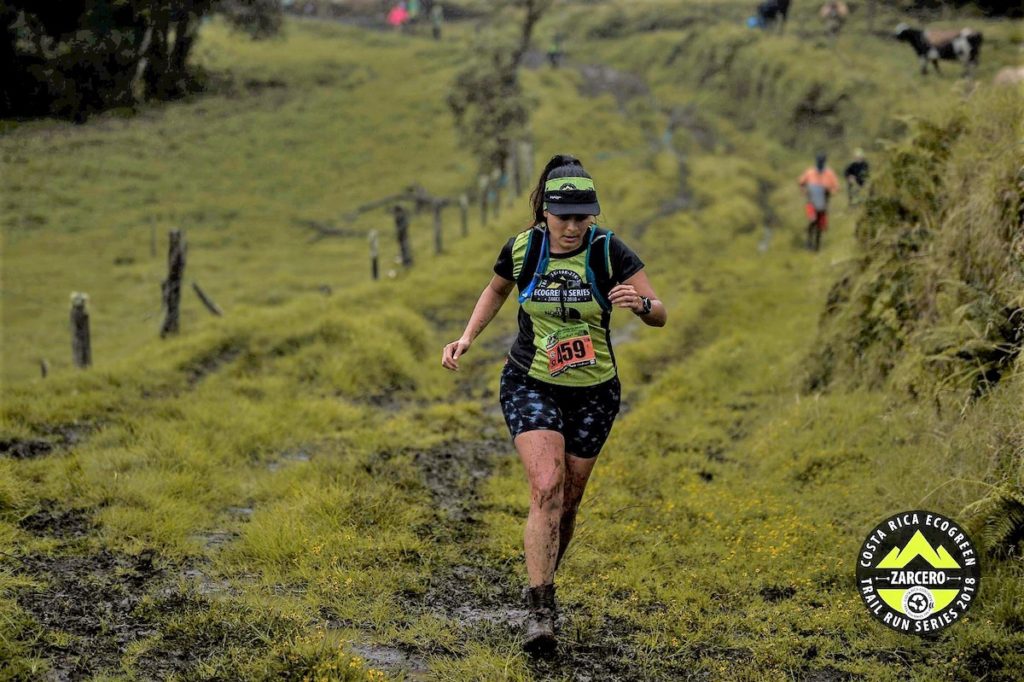 Short term bucket list:
Two or three upcoming races with very different weathers and terrains; one of them I will double the distance. Thus, it will be my first half marathon on the trails. I will also be attending one of the Run With Her retreats this year. Which by the way – I am super excited for!
But let's go back to where we left off; the curvy girl part. The pain episodes are less now, and I feel more energized by working out almost daily. I found a great coach, a physiotherapist who is amazing, a phenomenal sports nutrition specialist and I love all of it. I cannot imagine my life now without doing some sort of sport or outdoor activity.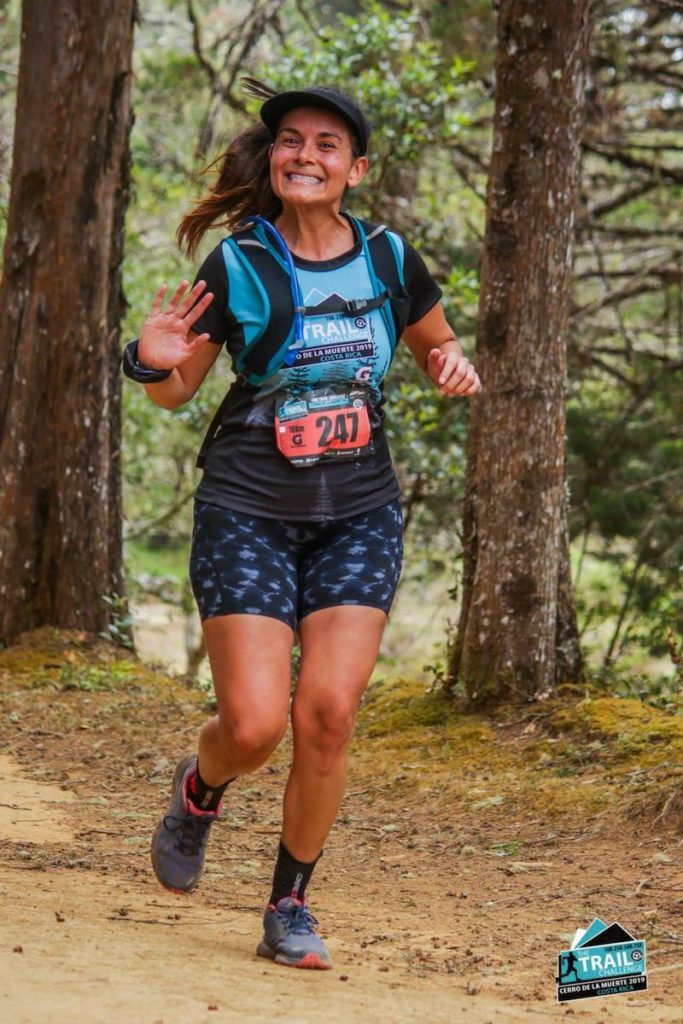 I am so thankful for the life I get to live! My plan is to continue doing this for as long as I can and in the process, hopefully inspire others to leave excuses out of the picture and start living more! I'd like for little girls to experience trail running and other outdoor activities so they can fall in love with it at a young age.

So, PLEASE do not let anything stop you. Obstacles and difficulties will always get in the way, and you'll need to decide whether you want to push past them or let them define you. Find the motivation to accomplish your goals. Embrace the right attitude and everything else will fall into place. Oh and most importantly, enjoy the journey!