This is not the article you are supposed to be reading. Maybe next time you will be reading that article. Earlier this summer I wrote an article about our identities in ultra running. I discussed our failures, rejection by sponsors, how those make us stronger, and the people and teams we surround ourselves with. I received positive feedback along with some minor changes from the Trail Sisters team and I completely agreed with all the feedback. Then suddenly, I could not go back to the article, I could not move it, could not submit it. It lingered there like an upset stomach at mile 60 that wouldn't go away.
During those months where it crossed my mind, I just knew it wasn't the right time for me to move on it. And I have learned to trust this instinct, this flow of my life.
I sat down this evening to polish and submit that article and instead, I wrote this one because I had a rare moment of clarity. We have different levels of flow in our lives and we have to learn to trust them.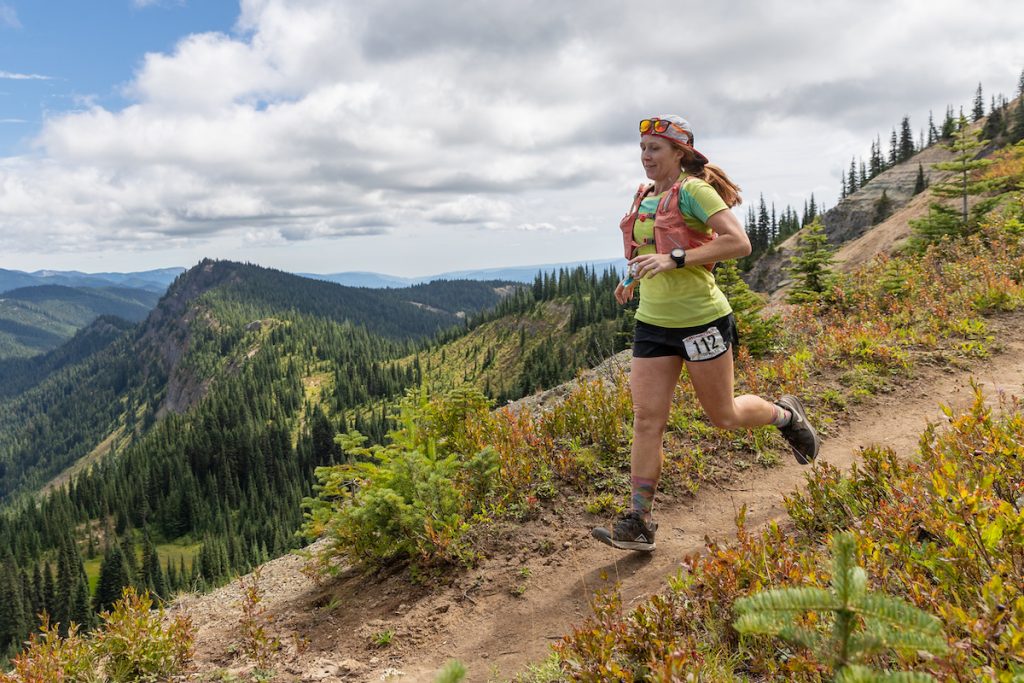 You might be wondering what on Earth this has to do with training or running. After asking myself that, I realized in the past year I've turned a chapter for myself. I'm finding my flow in running and in life and I'm happier for it. Now don't get me wrong, flow is not an excuse to not do the things you need to be doing or to not log the miles in training to complete a race. But beyond that, we could all use some more flow in our lives.
Flow in Signing Up for Races
I deeply believe in signing up for races that move you. Whether it's the views, the trails, the camaraderie, or the goal. Pick races that light a fire inside you to train, to arrive ready to accomplish what you set out do, and that actually make you happy. If you sign up for what moves you, you'll have a lot more flow in training for the race. You'll actually want to prepare for it, you'll want to embrace it, and you'll want to finish it.
Flow in Training
I used to be a whole lot more militant in my training plans. I preached that I married my training plan and everyone else should also. Others even joked and mentioned that was my line and to be honest, I was proud of it. This is a great approach if you have trouble getting your training done and with accountability. I obviously needed that for myself at one point in my training. However, once you're there willing to train and log big miles, such a rigid approach lacks flow and trust in yourself.
If you lack flow, how can you adjust your training when injuries start rearing their ugly head, when you start to recognize the small signs of over training, family obligations pop up out of nowhere, or work seems to combust all around you? Well, the answer is you have a downward spiral because you don't get the training in that you have prescribed for yourself. Alternatively, if you embrace the flow, you can adjust your expectations regardless of what life is throwing at you.
Sometimes you just have to go with where you are at in life. Maybe you are not mentally in a place where you can log every conceivable mile imaginable in training. Maybe you just can't stand the thought of it. Where you are in your life and your state of flow is exactly where you're supposed to be. Stop trying to force different things upon yourself.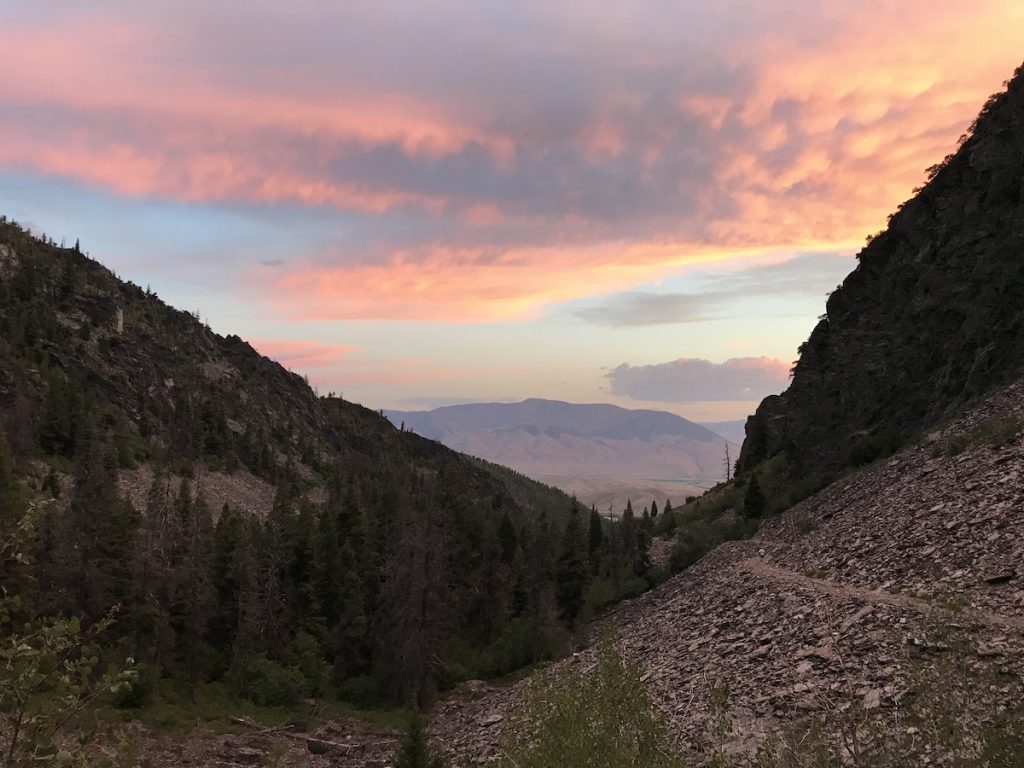 I woke up in early summer with a "frozen neck." I have no idea what I did to cause this, but after MRI's and rehab, I realized that really big weeks of training were the cause. I would wake up with very little range of motion and accompanying severe pain. But the real problem was I could barely work, much less run. Sleeping even hurt. So I did the rehab, ran little, but did not do my militant training plans. I was expending a lot of energy being in pain. I had to learn to flow. And when I went to run and it hurt, I walked home and mumbled to the dog the rest of the walk. She enjoyed the additional walking. Her flow was up. My flow was down.
I ran a mountain 100k in July and my neck felt okay the day after the race. That was a really good sign, although really odd. But that's what injuries are, odd and often times really frustrating. Knowing that I didn't wake up after in pain gave me some trust in my racing and willingness to keep training for the Cascade Crest 100 in August.
I was feeling great in my last few weeks of training and I was planning one more week of big mileage and elevation gain. On that Monday morning, my neck said nope, and I had very little mobility with increased pain for almost two weeks. I may have ran 10 miles a week all three weeks leading into Cascade Crest. I was worried about waking up hurting race morning, falling and hurting even more mid race, or what I would do if I started hurting badly mid race. I had moments of panic and it crossed my mind to withdraw and not run at all, but I kept going back to my instincts and what I knew I was capable of. I trusted that I could adjust, and go with the flow no matter what happened. I trusted my base, all my previous training and racing, and was willing to adjust my race experience. And it went great.
Flow in Races
We really need to do better at flowing during our races. Race plans are funny. We spend a lot of time crunching numbers, reviewing old splits, looking at profile charts, distance between aid stations, and deciding when we should be at certain places. If you're slightly A type like myself, these end up laminated and become biblical on race day. I should arrive at mile 36 at 10:23:30. And then at 10:23:31, I turn water into wine… wait, no, that's false. If someone made me go race without my laminated chart, I might cry. It is like having a baby blanket with me. I don't really need it, but I've come to really want it there in that front pocket, jabbing my chest for an entire day and night.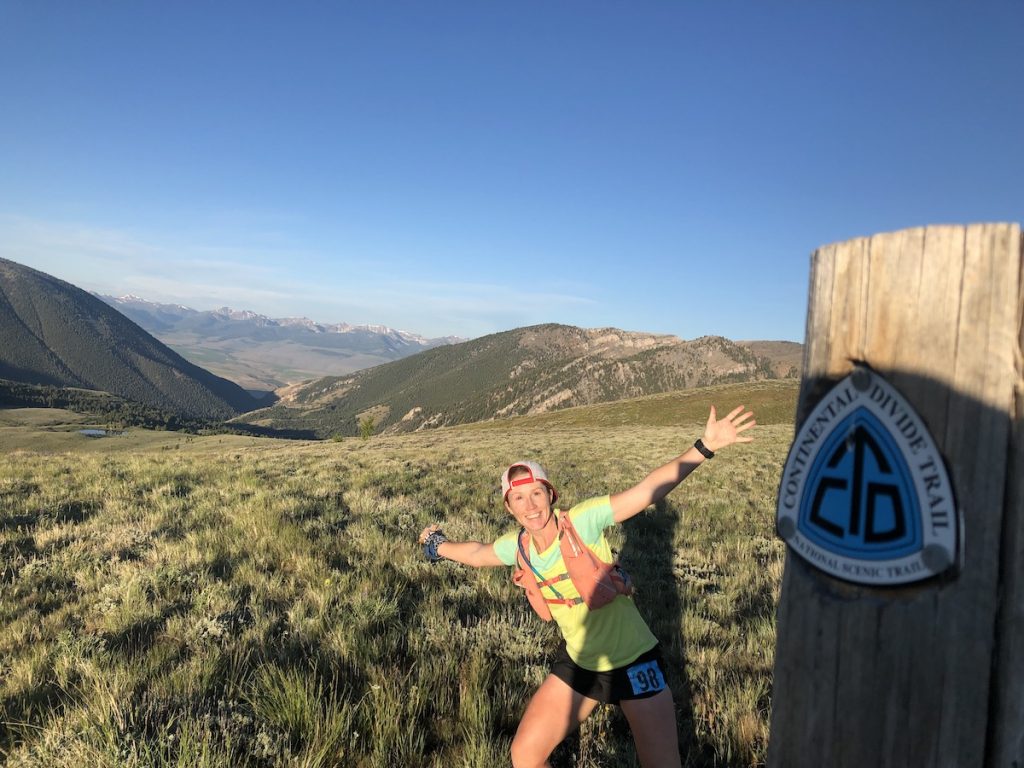 I have started trying to flow a lot more in my races. If I am climbing up a steep mountain and it is mile five, instead of worrying about where I should be based on my biblical laminated chart, I check in with myself and my effort level and adjust. If I am really tired and it is about to get dark before a long nighttime climb, I try to adjust even if I am behind schedule, sit down and get some pot stickers, pizza, or other solid food in me before I head back out into the darkness. I try to trust myself in knowing what to do in the different places and times in the race. If I am tired and start dreaming and making excuses about dropping, I just take a rest and get some food and water, and ask for a pep talk from my crew or an aid station victim, I mean volunteer.
Flow After the Race
Whether you want to take two weeks off and not think about running a single step, or do a summer of cycling, or jump right back into big mileage, it literally is completely your choice and your flow. See what appeals to you. See where you are, and go with the flow. This is your body, your mind, your race schedule. There is no one to keep up with other than yourself. This sport is hard. Life is hard. It should be fun and appealing, and learning to embrace the flow of where you are physically and mentally in each moment, day, week, month and cycle, will no doubt help you enjoy each step for a lot longer.