One week out from my first 50 mile attempt and I still wasn't over the annoying itch on the back of my arm where a wasp had stung me on the course. I also wasn't over the sting of not finishing the race.
When I think back to how I felt before the Trail Animals Race Club (TARC) Fall Classic I felt beyond good. I would even say uber good. I not only felt sufficiently trained, I felt like I had achieved the sweet spot of having run enough miles to feel prepared, but not too many miles to feel shaky and on the edge of getting sick. In the weeks leading up to the race, I ran between 50 and 65 miles a week and felt strong, calm and confident. This is not my usual M.O. whatsoever. Best laid plans and a full-workload, along with kids, house, husband, etc. usually derail my overly robust training goals. But this time, I felt ready, trained and determined, until I missed the cutoff to the last loop in the 50 mile race by 2 minutes.
I keep going over the arguments in my head of why I missed the cut-off, could I have pushed harder? Yes. Did the rails come off somewhere? Definitely, yes – but why? Two minutes? I must not have wanted it that bad. Am I an imposter? A big faker? Somebody who talks a big game but who is not and never was a real runner? What the F? Is that what this is really about? I can't really be thinking this. I completed and ran 41 miles. Maybe it was too slow for that race, but quick math still adds up that I ran four 10.3 mile loops, on trails, in less than 15 minute miles in 85 degree heat. Which, I get it, this is NOT fast, but I am not sure it's cut-off material either. In that heat, I actually needed to stop consistently at the aid stations to stay on top of my hydration and fueling.
Which by the way, the aid station volunteers made my whole race experience. They not only took super great care of everyone, but they also had killer music and exuded a serene sense of humor, which helped distract me from the non-sensical act of running the same loops over and over. The same volunteers were at the forest aid-station all day, and every time I came into their table they kept asking me what I needed. Eye contact, good candy and laughter is pretty powerful stuff when you are literally running in circles. Their awesomeness grounded me and helped me feel connected to everyone in that race. Which is actually what this is all about.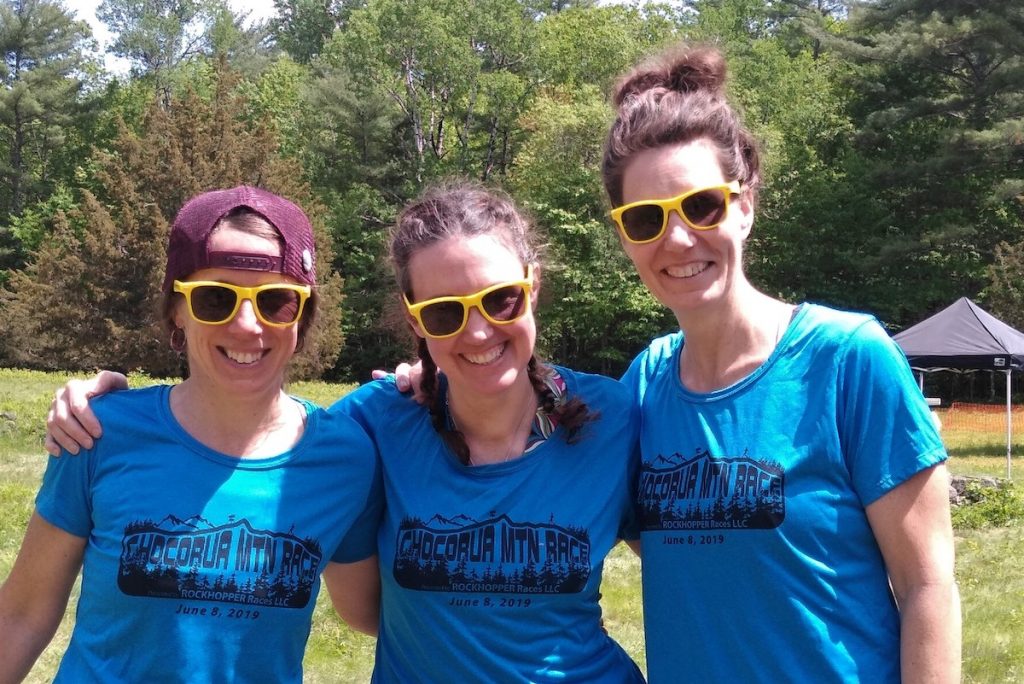 Honestly, I have always been a middle-of-the-pack trail runner, especially on any distance beyond a half marathon. This time, I thought, was going to be different. I had intentionally done my research. Unlike past races that I had blindly signed up for and quickly found I was woefully unprepared, this time I had a goal: find a 50 mile race that you can finish. I stopped looking at the trail run descriptions advertising a "super challenging course" or races with the "most vert." I was looking for a 50 mile trail run that looked doable. A race I could not only finish, but maybe even finish strong. The description of the 50 mile I chose said it was a "relatively flat" course (relative to whom should always be your question) with "your usual trippables." This description led me to believe this was a non-technical, fairly obstacle and rock free trail race and I was going to kill it. Which, yes, the course was pretty flat and very runnable in some sections, but there was also plenty of rock and serpentine sections of the course which were particularly wince-worthy at mile 8 through 10 of the 10.3 mile loops.
Before the race, I was actually nervous about the cut-off starting the fifth and last loop. It seemed really aggressive for my typical pace at a long-distance trail race, but I kept on convincing myself this course is flat and non-technical so I will be faster. I kept writing out my pacing goals, but deep down I knew the 3:45pm cutoff for the last loop was going to come quickly.
The first loop started in the dark at 6 am and I didn't know if I was starting too fast because all my pre-race adrenaline had nowhere to go except my lungs and my legs. I found myself passing other runners on the uphill and feeling like I was pushing reasonably hard. I was happy to finish the first loop in an hour and 53 minutes. Bolting out towards the second loop, I told myself I would use the porta-potty at the next aid station and started running fast – if you know what I mean. After a significant pit-stop, I left the aid station and ran into a friend I went to high school with who has recently taken up trail running. He and I talked about everything under the sun and fell into a fairly good pace – both cursing the same section at around the 8 mile mark.
We finished the second loop at 10 something and left for the third loop at 10:19 am, still plenty of time! This is where things got a little off. Still running with my high school buddy, he said he needed to walk a little. At first, I walked with him and then I was running by myself for a while until I picked up a new friend to run and chat with. He and I ran slowly, but steadily through a tough section and I realize now that running with other runners is really the best part of my day. I love running alongside someone else when I can have the easiest, lighthearted banter, but at the same time share some of the most authentic, vulnerable and meaningful conversations. I didn't know the person I was running next to, but we openly shared that neither of us had finished 50 miles before while continuing to put one foot in front of the other towards our common goal.
We hit the 7.5 mile aid station together. Then my high school friend was there too. After that, I got turned around, kept talking at the aid station and both friends ended up leaving the aid station without me, probably thinking I was going to eat some more or whatever. I definitely slowed down a lot when I was alone. By the time I made it through the ankle-biting sections to finish that loop, I had fallen way behind. The time was 12:49pm when I finished the third loop, so it took me 2 and 1/2 hours to complete it. Still pretty reasonable timing, considering the heat and mileage, but I was not happy. This cutoff was coming way too close to becoming my reality.
By the time I ate half a turkey sandwich and stuffed some potato chips in my mouth and refilled my Tailwind, it was 1 pm when I started my fourth 10.3 mile loop. Which means that I had less than 2 hours and 45 minutes to run (and stop at aid stations) on wicked tired legs in the heat to make the start of the fifth leg. I got my headphones out of my pack and dialed in my music. I started out strong, feeling a bit of a second wind as I sang loudly while trotting through the cornfield sections. Eventually, my ankles and knees were feeling wicked tender, so I started hiking it and tried to push my pace. Even with Fela Kuti and Rihanna blasting, I couldn't stave off the slow down because I was by myself. I think I was definitely doing better when I could talk about absolutely everything and absolutely nothing with a fellow runner. I ran this loop almost entirely by myself until the winner of the whole 50 mile race lapped me at about mile 38. This was a mind-twister for me, but way to go young one.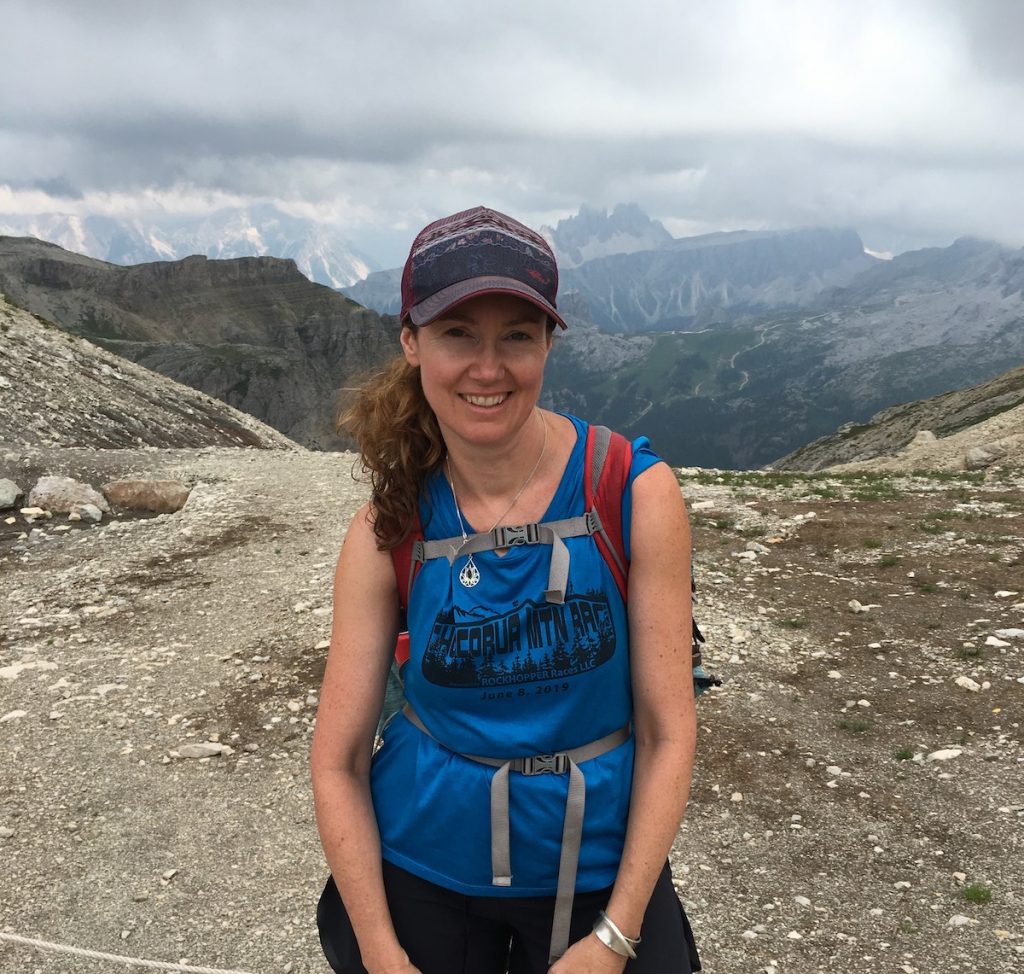 Even though I had prepared all kinds of mental distractions and prayers to focus on during the hard times of this run, I was feeling like the absolute last runner out there on the fourth loop. Turns out that was not the case (and who cares if it was?), but I was struggling, convinced I was going to let everyone down. I tried to push and began to run again and felt seriously strong coming into the finish of the fourth loop. I knew I was close to the cutoff and could see my youngest daughter running out to hug me and I had a huge smile on my face.
The clock read 3:47 pm and I just kept running through the timing clock area. The man behind the clock said, "Sorry, you have to be done." At first, it didn't register and then I just started deep belly crying. I could see someone in my periphery, and I wondered if it was the Race Director. Maybe he was going to tell me to run anyway and let me head out on the fifth loop. He ended up walking away and I sat down. Did I want to fight it? It was only two minutes off. Did I want to head back into the woods for another loop – should I go anyway and hope that I make the next cutoff? The longer I sat, the more the fight faded. I could just pack up my family, who was sitting there waiting for me in the heat, eat something and go home to lick my wounds. Or I could head out to fight the mighty mile 8 once again. Ultimately, comfort prevailed and now I am left with this question, which is quickly turning into motivation and resolve to finish a 50 mile. Will I go back to the same race? Probably not. I will look for a race probably a little closer to home and probably not made of 10 mile loops. Ultimately though, I learned a lot about who I am and who I am not and that no one can decide whether I am a "real runner" except for me. I also learned that in the end, the numbers don't really matter to me – it's the journey and all of the runners I get to share it with.