Last summer I led a group of 60 people on a forest bath at a yoga and nature festival in Tahoe, California. And I did it in running shoes.
Forest bathing is inspired by the Japanese practice of Shinrin-Yoku. It's an evidence-based practice of going to nature to heal — ourselves, our community, and the whole planet. I started the Forest Bathing Club in San Francisco in 2015 because I realized that going to nature in a slow and intentional way was the healing I needed. I've been a runner since I was 12 years old and ran a season of D1 cross-country and track and even after I quit the team, I would still run five to seven miles daily.  Then one day I was running in a park in San Francisco and a man stopped me in my tracks. 
He said, "Hey do you know why all these trees are marked?"
I shook my head no and was a little agitated to be stopped.
"They're marked to be cut down," he said. And my mind began to race. I realized that I had been moving so fast for so many years that I hadn't been paying attention to the world around me. Since that fateful run, I've guided hundreds of people to slow down, attune their senses, and begin to really connect with the world around them. Along the way, I've studied with elders and teachers around the globe and wrote a book called The Healing Magic of Forest Bathing which came out last year.
Usually, I wear soft-soled moccasins to forest bathe — when we have our bare feet or leather moccasins on the Earth we receive the benefits of earthing. We absorb negative ions from the Earth that help balance our system. Throughout 99.9% of human history, we spent our days walking, sleeping, and standing on the Earth and now it's possible to go days or weeks without ever making contact with the surface of the Earth. And when we are outside (especially as runners), we're usually wearing rubber-soled shoes that block the movement of negative ions. Also, we walk differently — slower and softer — when we don't have shoes on. What we wear on our feet changes our relationship with the Earth and our consciousness.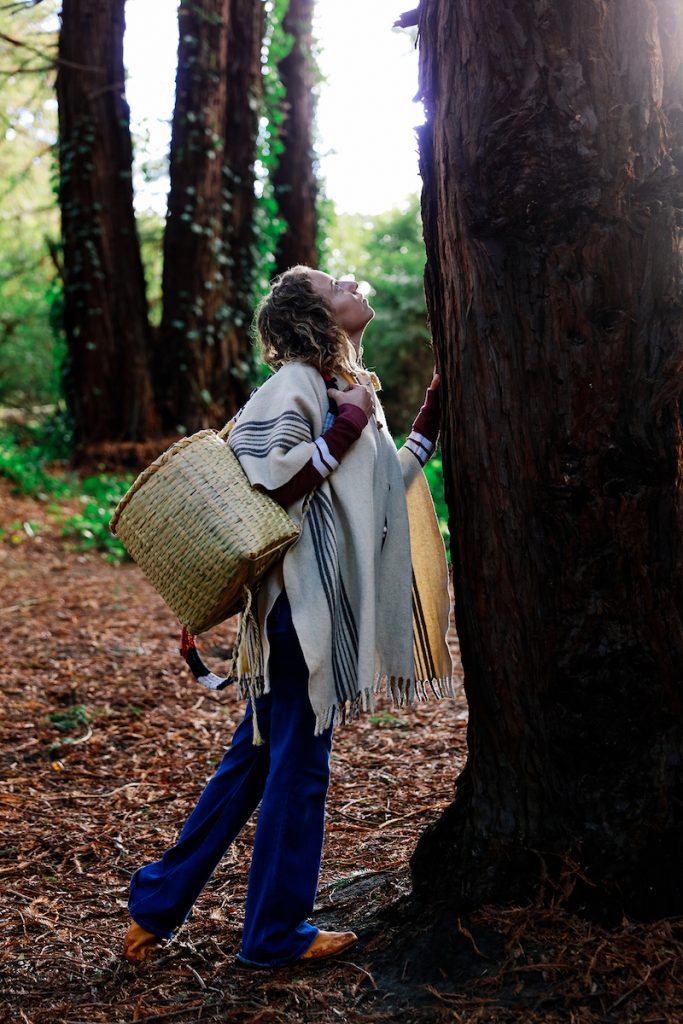 But this time I was wearing running shoes because six months earlier I went on a hike with a friend wearing moccasins and when the sun started to set, we decided to run up the mountain. I forgot my own advice and was moving too fast and pounding too hard on the ground. My arch collapsed and I could barely walk, let alone run for months. And so while guiding at the festival I was wearing more protective footwear.
"I see you're wearing running shoes. Are you a runner?" one of the participants asked me.
I launched into my spiel. I used to be a runner, but now I enjoy long walks on the beach, forest baths, and yoga.
"You never know! My sister ran in college and then took a decade off but now she's running a lot. I could see that happening to you."
I laughed but also felt like that woman had sealed my fate, the way an astrologist or a psychic does when they tell you what is going to happen and then it's in your awareness so it inadvertently starts to happen.
Eventually, my foot healed. It took a whole year and then I got bit by a tick, which reactivated the chronic Lyme disease I've had since I was 18 years old. I thought I had slowed down enough but the Universe kept giving me messages to slow down even more. The more I stopped moving, the more I began to sense and hear. The trees called me up to live in a forest outside Ashland, Oregon. That's where I am now — living in a forest surrounded by trails. I can hop on the Pacific Crest Trail from my backyard and walk North to Canada or south to Mexico.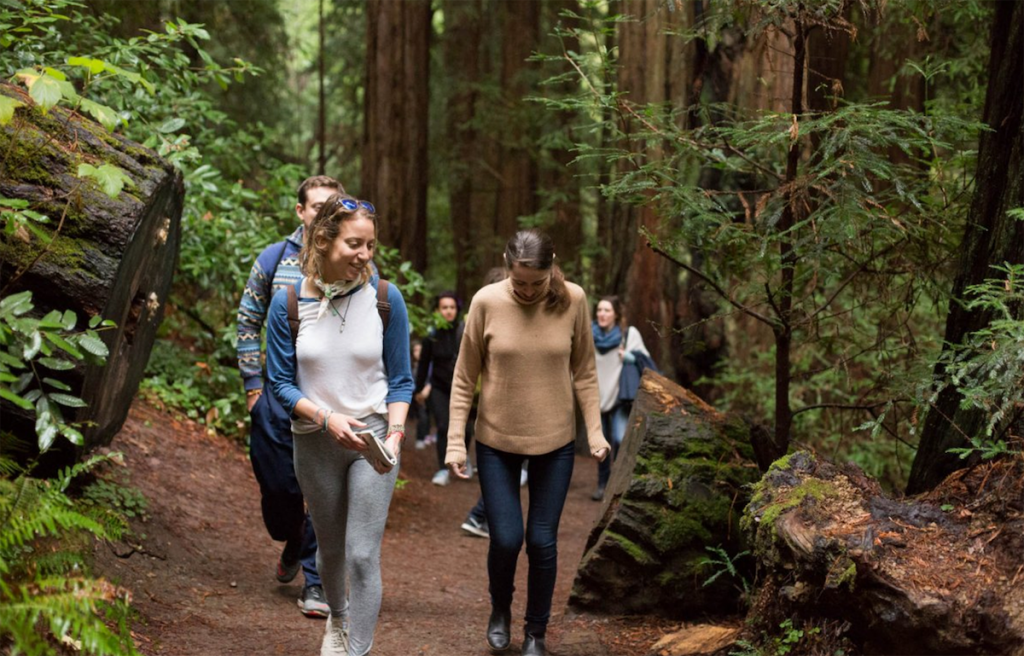 I'm finally starting to feel like I have enough energy to run. It's slow and clunky but I appreciate the ability to move my body more than I ever did. Now my runs are different. I stop and greet the creek every time I pass it. I say hi to the willows. I have a sit spot in the middle of my run. And a bent tree that I've called a portal that I step through. I find a sunny spot to greet the sun and the four directions. I've replaced that voice inside my head that used to tell me that I wasn't good enough or fast enough with a much gentler voice — a voice that cheers me on, that tells me it's okay to slow down and walk for as long as I need, and says where I'm at is exactly where I'm supposed to be.
As runners, there's always going to be times — weeks, months, years — where we can't run. Our bodies and circumstances are constantly shifting and changing. But instead of fighting what is, I've found the ability to accept it and to find the message and the wisdom in what Life is presenting.
Sometimes we need to slow down to sit with all of our emotions instead of running from them. When we do that, we remember what really matters and who we really are — and if the shoe fits, wear it.