On any weekend you'll probably find me on a trail and when you do, my snail pace and all-purpose hydration pack will lead you to assume that I'm a struggling newbie; I'm probably still a newbie but would describe myself as struggling. You'll most likely find that I'm back running trails the next weekend, the one after, and so on. All this effort might lead you to believe that I'm either a masochist or that I really enjoy this sport. I like to believe it's the latter. I'd like to share the reasons why I keep going back.
1) Nature
I'm the kind of trail runner who chooses photos over pace almost always; trail views are a significant upgrade from road views. Beyond the superficial, there is no doubt that spending time in nature is great for the body, mind, and soul. Pair that with a sweat breaking session and you have yourself an incredibly good time. It is no wonder we are always high after trail runs, quite literally. So yeah, I like trail running because it's just another excuse to play in the woods.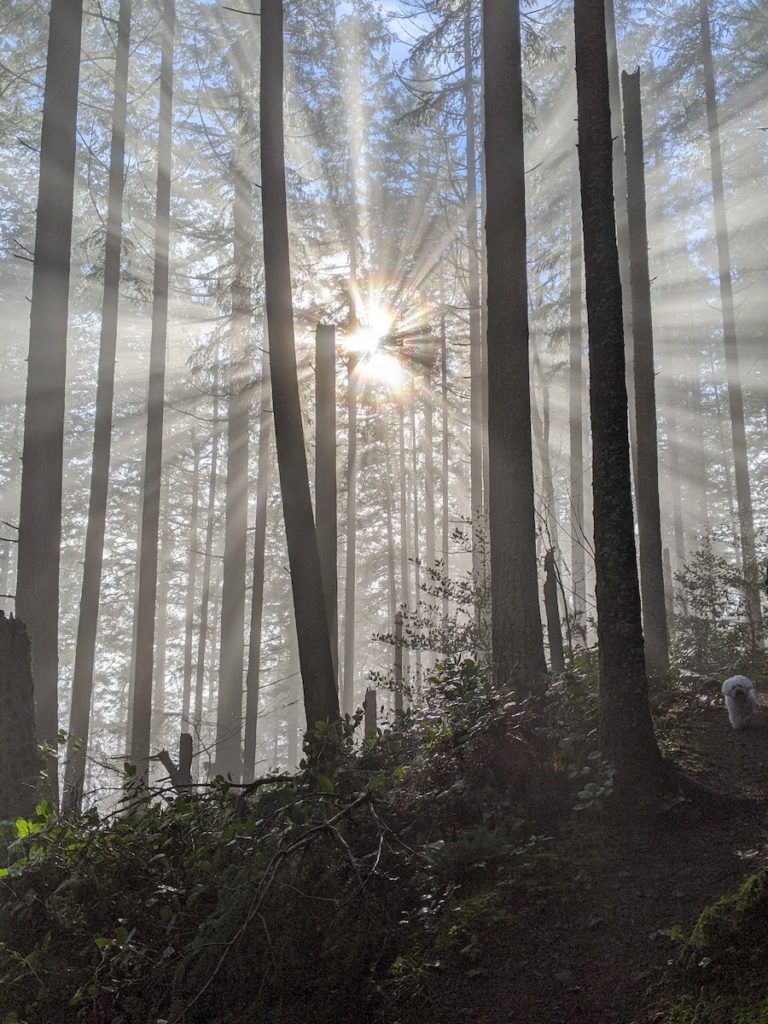 2) Meditation
I have a penchant for activities that require my full attention and trail running foots the bill. I like that I have to pay attention to where my feet are landing, that I only have to plan a few yards out which is all I can see and yes you guessed right, I'm all for single track trails. Something about exercising these primal instincts makes the seemingly "big" real life problems shrink. Trail running can be very cathartic and meditative in this regard.
3) Exploration
Running on a new trail is always exciting, although they look the same, each trail has something unique about it, even in the same area. One park has the beach view while the other has the evergreen scenery, one mountain has the breath-taking waterfalls while the other has some sweet 360 views. Some parks have such a dense trail network that it feels like running through a maze. I have to admit, part of the trail fun is mapping rotes, sharing GPX files and then getting lost anyway. The miles just fly when you are so preoccupied with taking the right turns at the right junctions. Sometimes trail running feels like orienteering at scale, which definitely beats counting miles on the road.
4) Going Further
In addition to being softer than tarmac, the uneven terrain of trails makes it that you are landing on different parts of the feet, minimizing impact and risk of injury; it's why ultras almost exclusively happen on trails. This epiphany came to me when I ran back to back trail races in one weekend, a half marathon then 25k the next day. I didn't think I'd be able to pull it off but when I did, I felt unlocked, all the limits I thought I had felt superficial. As someone who likes spending time on my feet, I like that I can run further, recover faster and generally have a better experience on trails.
5) Commitment
To be honest, I don't always wake up leaping for a trail run. There are definitely days I don't wanna move at all, it is sheer commitment that gets me going. Commitment comes in many forms, it could be the ~~mistake~~ , um race, I need to train for, the running buddy I made plans with, or the self supported ultra dedicated for a special cause. Even the runs I have to drag myself to always end on a high note. I keep coming back to the trails because it is a chance to practice virtues of commitment, discipline and more with guaranteed reward.
6) The Challenge
There is no doubt that trail running is so much more challenging than road running and I love a good challenge. With quad burning ascents and knee bending descents, elevation adds another variable to the fun, technical terrain stretches different skills, the weather becomes a more central dimension, and of course there is the trail races. I've only done a few but every trail race has challenged me in one way or another, be it distance, elevation, terrain, or speed work; each race comes with its own unique challenges. I like challenges because not only do they stretch my limits but also teach me something about myself.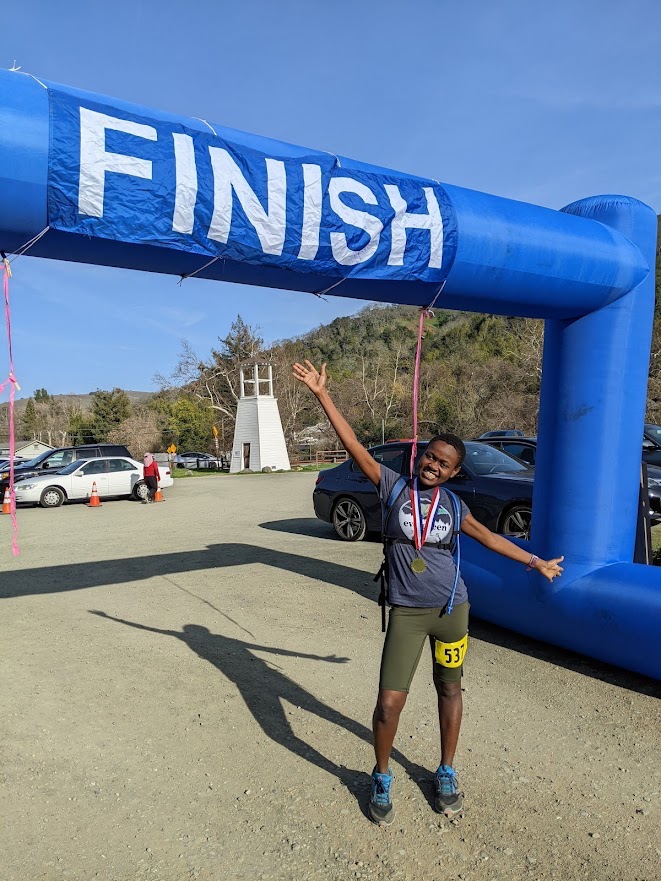 7) Community
Trail running is a very social sport and the community is one of the best out there. It shows in the eagerness to share gpx files, trail conditions, race tips, supporting each other's race goals, and befitting camaraderie at races. No better way to fast track friendships than working towards common goals and having a great time on the trails.
8) Beyond the Physical
Although trail running can be social, we spend a significant amount of trail time alone with our thoughts. With that comes mental clarity and endurance that is appreciated by not only introverts like myself. As physical as they are, my long runs are also spiritual experiences. I feel most at peace and connected when moving one foot in front of the other through nature.
When I set out for my first trail run, I wasn't expecting anything life changing. At best I was hoping it would be one of the things I could claim I've done once in my lifetime. Fast forward six months and hundreds of miles and an ultra later; trail running is not only a hobby but a big part of my identity, something I wish I had started sooner. I hope my reasons resonate with you, inspire you or give you that extra boost when you need it. Happy trails!