Feature Photo by Sarah Boyum
Editor's Note: This article may be triggering for those working through eating disorders or situations of the like.
Everybody's got a number. Mine was 34. The two summers prior to my 34th birthday were brilliant for my physicality and, at that time, the too sizable part of my self-esteem attached to it. About two weeks into a solid official start to training for summer races, I noticed some excess weight melt away before my very eyes. I'll never forget the image of six-pack abs looking back at me one afternoon in the dressing room mirror for the first time in my life. I had never thought that was possible, or looked at myself that way before.
The next summer, I was hopeful to regain my prior fitness and abs yet again. So, you might imagine my confusion, then frustration, when my tried-and-true training slash diet routine, the same as the two summers before, didn't work its magic.
January 2021. I had just set an annual mileage PR in 2020, which you'd think would be something to celebrate but wasn't for me. Much to the contrary, it hardly felt like an accomplishment. I didn't race after February 2020 but still trained as though I would race for most of the year just as I had done for nine years before. Bars, restaurants, pretty much any social indoor activity was put on hold or limited for a good part of the year, leading everyone outdoors to more safely socialize during the first peak of the pandemic. With that, my 'go to' dirt paths through local parks for multiple runs each week were suddenly too crowded for my personal comfort amid the pandemic; so, I'd run my typical routes a block wider – on solely asphalt and concrete – to avoid the mobs. It didn't take long for the harder surfaces along these revised routes to wreak absolute havoc on my knees for many, too many, unpleasant, mundane days on which I'd sometimes fight back tears, so much didn't want to go for another painful run. Day in, day out, I forced myself into quick-dry gear and out the door to check running of my seemingly obligatory 'to do' list. I'd say about 70% of those 2,000+ miles in 2020 were forced rather than embraced as the endorphin-pumping sense of momentary freedom, peace, and strength I had come to love so much. Still, it kept me going as the world awaited a COVID vaccine and better days ahead.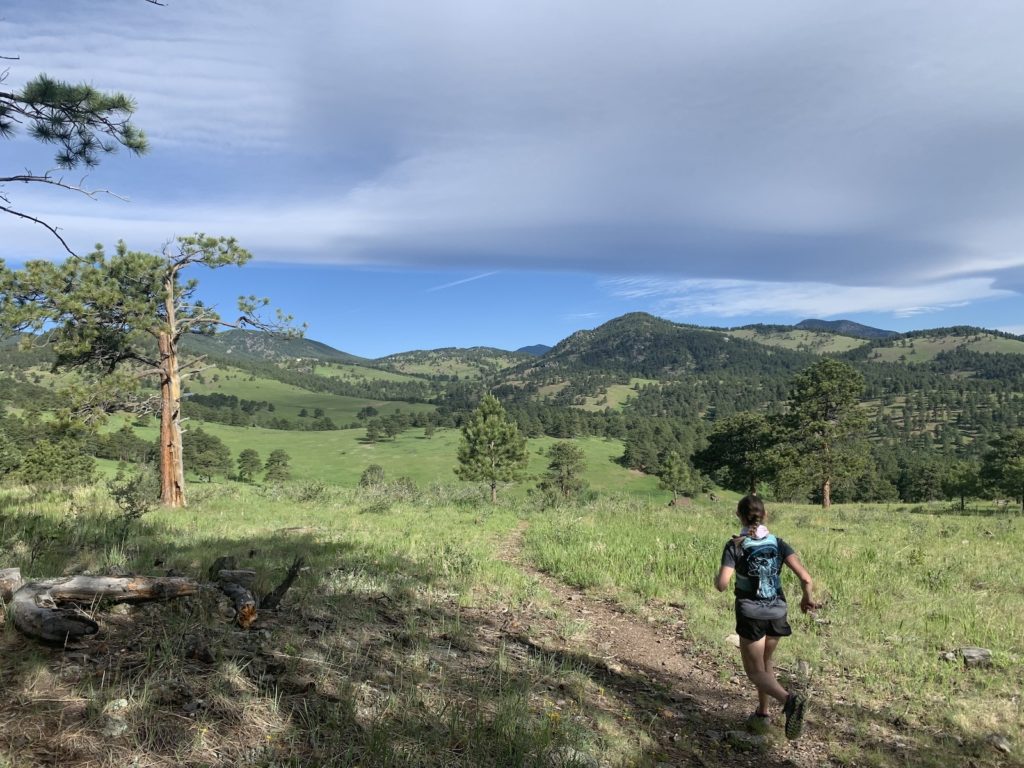 Having maintained that discipline and mileage on my legs, I thought it'd be easy enough to aim for 35-40 miles a week through the remainder of the winter. Only a few weeks into 2021, though, I quickly realized that that wouldn't happen. Trying to maintain a weekly goal mileage again started to feel like a chore, no longer my escape from stress but rather another source of it. The one thing that had always lifted me up was dragging me down, and I couldn't bear the thought of another year of forcing miles just to 'check a box.' If I had another year like that, I feared I'd stop running altogether. So, for maybe the first time in my life, I cut myself some slack, like legit slack. My new rules of running were simple: If you want to run, then run. If you don't want to run, then don't run. More importantly, I gave myself permission to take a real break from running, however long that took, without feeling any guilt.
March, May, and July 2021. I was exhausted both psychologically and physically and felt more and more drained as month after month painfully passed without any relief in sight. The world was well into a second year of fighting a global pandemic that had claimed millions of lives and left many sustaining ill health effects. Infuriating social injustice after social injustice had demanded collective society's attention. Wildfires threatened air quality and grayed skies as an inescapable reminder of the undeniable effects of climate change. Yet, too many proudly waved brightly colored, privileged, and tone-deaf flags while seemingly flaunting indifference since COVID had become a part of every-day conversation, which bothered me the most.
While there's absolutely nothing wrong with taking a break from my regular physically rigorous routine, I decided to adjust my diet in order to maintain a desired body composition during that time. . .oops. And, to top it all off, work and the toxic relationship I was in at the time felt unrelenting. It seemed there was no escape from so many things dragging me down, no matter how often or far off I tried to avert my gaze. All of it left me devoid of any motivation, even depressed, which I didn't fully realize until months later, not to mention about seven pounds heavier, which is a significant number when you stand a hair shy of five feet tall. And it showed.
I tried to will myself out of the funk, especially as my decreased running motivation positively correlated with weight gain, told myself I'd start hitting weekly goal mileage this week, next week and the week after. I told myself I'd slim back down by the end of July and failed every time. I turned down running invites from friends because I knew I would be embarrassed when I couldn't at all keep up with their paces, even on their easy days. I ran alone to save myself that awkward sense of self-consciousness but at the same time couldn't will myself to push hard enough on any run to make any physical progress. By the end of July, I hit a new all-time high on the scale and a new all-time low for running. Surrounded by so much negativity in the world I felt powerless to influence, I was ashamed and angry with myself for letting one of the very few things that I could control, something solely under my control, slip so far through the cracks. I needed a significant intervention, a hard reset, to get back on track.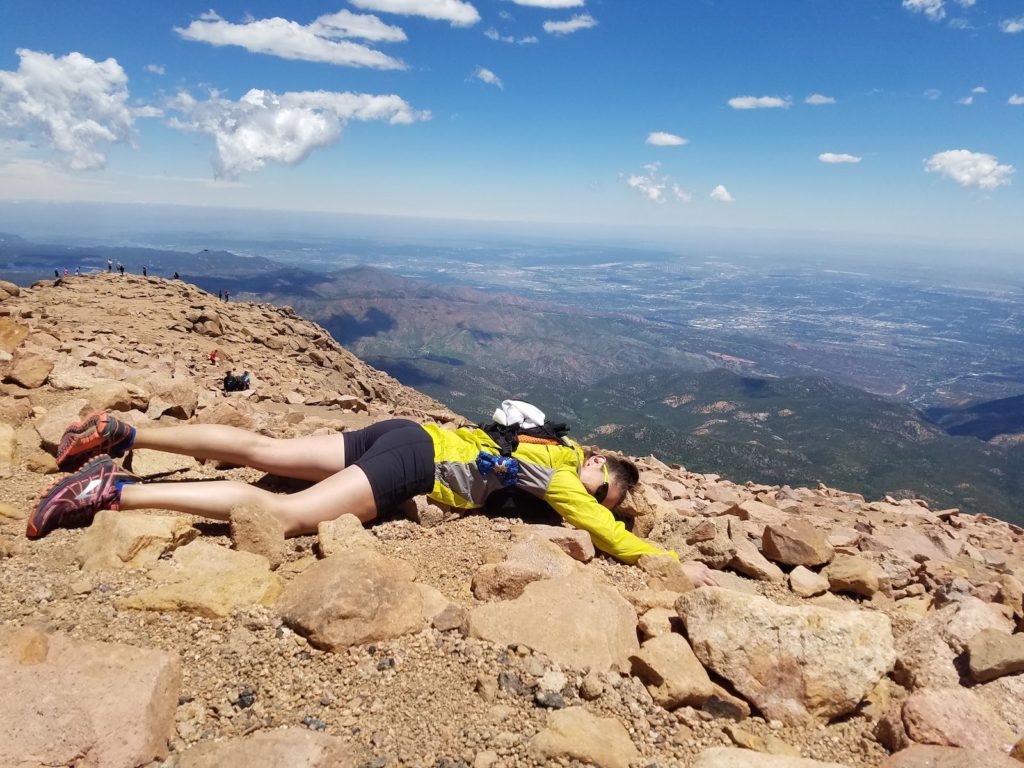 August 2021. For the third time in my life, I completed the same 21-day diet cleanse with which I'd had positive outcomes years before. I alternated between swimming as strong and rhythmically smooth as an Olympic gold medalist, experimenting with flavors for daily protein shakes, and desperately flailing floatie-clad arms to keep my head above sadistic kiddy pool waves while daydreaming of cheeseburgers, pizza, and beer. This time the cleanse felt much harder than I remembered and brought with it an emotional roller coaster of an internal monologue that wasn't mentioned in the accompanying booklet. It forced me to regain self-discipline and also, to an extent, self-respect.
For maybe the first time all year, I actually looked forward to pushing myself, pushing the pace, running up the next incline, getting the miles in while embracing however good or bad I felt on any given day. I was even meeting my weekly mileage goal for a virtual race across Scotland – my only "race" of 2021. (Thanks for the invite, Joe!) I built up enough stamina to get in my highest mileage week of the year and some solid vert for a "runcation" chock full of new-to-me trails in mid September. By October and through November and December, I was basically back to training regularly, running the fastest I had in at least a year, and drinking in amazing scenery from summits with fast running friends again, just because I want to, not because I had a race.
Almost every morning each of these months, I'd check. First thing, I'd wake up; stand to see my side profile in my bathroom mirror, folding the front of my t-shirt up in one hand; and examine my midriff. At the height of my clean eating experiment, I appreciated the much-improved view for which I had worked so hard. It was the first time I'd seen my abs well defined since that day in the dressing room mirror about eight and a half years before.
Working towards and realizing goals can be both a blessing and simultaneously a bit of a curse. Here and there, I added in a favorite, not at all diet cleanse approved food, and wondered, how long can I keep this up? Slowly, as anticipated, I started drifting from my new found, super strict clean eating habits. Slowly, as feared, those amazing stomach ripples began to fade. Well, that was pretty cool while it lasted, sigh.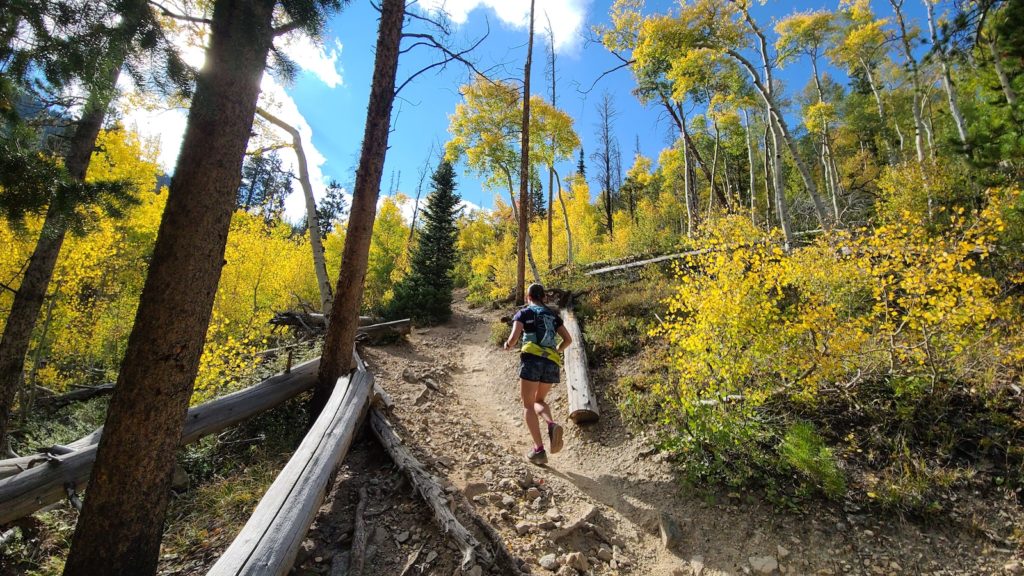 I expected that my new and improved running pace and mileage, and possibly rediscovering my love for the sport, would inevitably dwindle as well. I'd head out for a run with what now feels like embarrassing lack of self-confidence. Surely I'll feel fat and slow today. Only I didn't. Adding in my favorite giant chocolate muffin with chocolate chips from the coffee shop down the street and maybe occasionally some Sour Patch Kids had surely softened my stomach a bit, but not my performance. Even with these indulgences, I was still eating much cleaner than I had for a long time. I had regained a much-needed sense of balance and felt healthy and truly happy again, even without the badass abs. I even snagged a few Strava crowns, trophies, and medals, sometimes on days when I "just wanted to get out there" without any agenda, which made earning them that much sweeter. I smoothly ran beside speedier, stronger friends, all the while effortlessly sharing full sentences stride for stride in conversations. I could indulge a little here and there, within reason and without self-criticism, knowing that I could adjust the clean eating and running dials whenever I wanted.
Do I miss seeing my perfectly flat stomach? Sure. Would I get them back again at some point? Uh huh, undoubtedly. Do I need them to be there all of the time to feel like a badass? Not only nope, but HARD NOPE, not even a little bit.
It's not always easy, but you can appreciate wherever you are along the spectrum of setting and achieving health and running goals. It can be a great feeling, no matter how much or how little skin you see when standing side profile in your bathroom mirror.