Ever since my feet took their first tentative hiking steps down the sandy Bright Angel Trail I have been defined by trails. I have plotted grand loops through wildernesses and completed linear objectives measuring by the thousands. I have spent entire summers walking winding paths from end to end never questioning, never leaving their tread, never skipping a single foot of their distance. I have highlighted maps and checked off lists. In the winters I have run them, up and down and along and always for the miles.
In my fervent desire to be surrounded with mountain bliss I have taken the only path I knew–the trail. Some are well-worn freeways of the back-country. Others are forgotten, abandoned bushwhacks that have sliced me to ribbons and drenched me in dew. Always they have taken me deep into the heart of where I want to be and left me staring up at the austere and glorious peaks that create the majesty I long to immerse myself in.
But, one can only soar amidst the peaks for just so long before the urge to alight atop the summit is too strong to ignore. A few summers ago, I decided to leave the trail behind. I pushed into new terrain and in the process unearthed abilities I didn't know I possessed. I learned new vocabulary, new skills, and a new passion. With crampons on my feet, I inched my way up rock and snow. Wearing harness and ropes, I pulled my body over and through courses I'd never imagined. I had always called the mountains home, but through mountaineering I gained a new sense of that.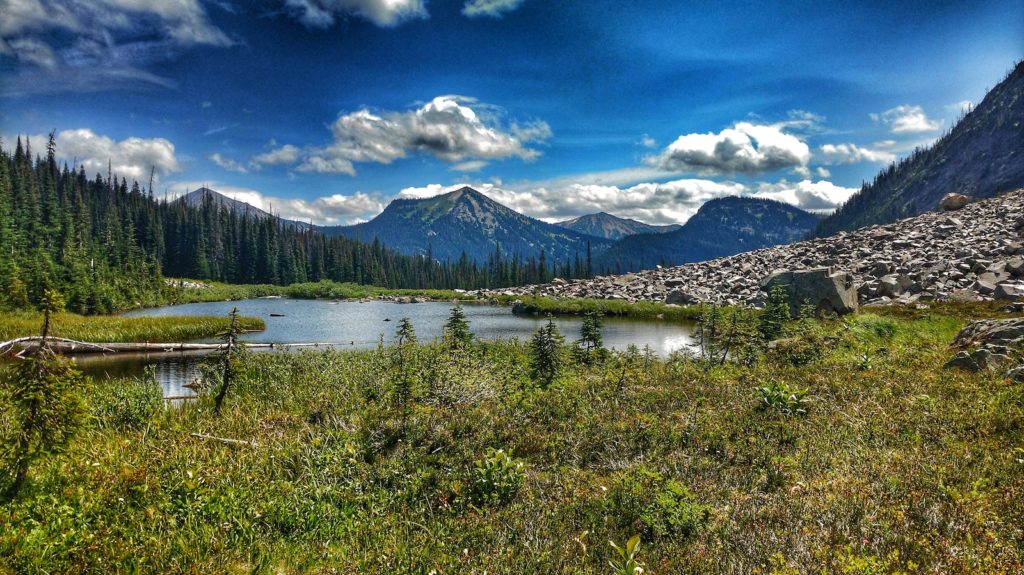 As my skill-set grew I began to feel more and more as though there is no terrain I could not cross without enough patience and skill. My journeys into the wild were previously dictated by where trails had been built, but with my growing experience off-trail, I began to see how they could become seamless adventures where trail is utilized, but not all-controlling—where neither rock, nor snow, nor brushy terrain can keep me from finding my way. My feet are still anchored firmly to the talus, but my heart has spread its wings and launched into the wild blue.
While not all summits require technical gear, many do require off-trail travel on uneven terrain and the use of hands as well as feet. Additionally, more and more the thru-hiking "trails" gaining popularity are actually routes—unmarked lines on a map rather than the ground. My launch into the world of mountaineering bolstered and rounded out my skill set and comfort with off-trail travel that opened up this world of thru-routes to me.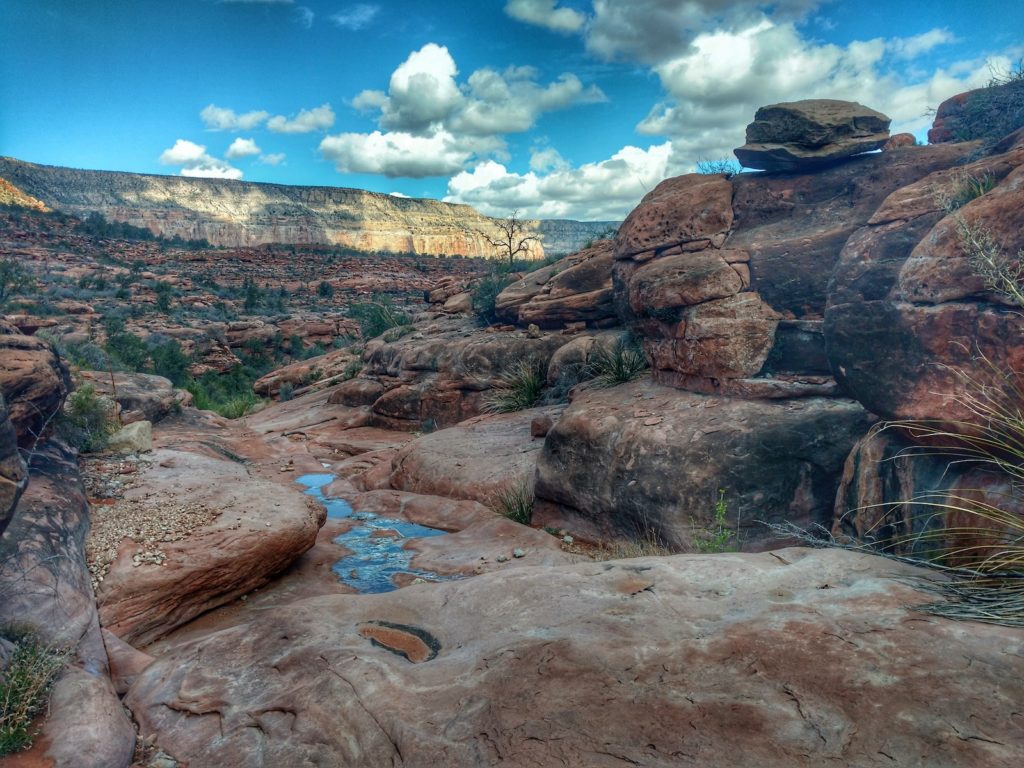 Some thru-routes mix (non-technical) mountaineering with hiking such as the Wind River High Route and the Sierra High Route. Others mix canyoneering or straight-up orienteering with hiking to traverse a landscape such as the Hayduke Trail, Grand Enchantment Trail, and Oregon Desert Trail. New routes are being created every year such as the Great Basin Trail and the Mogollon Rim Trail that utilize existing trails, roads and game paths to connect off-trail wild areas and summit regions.
What this means for outdoor explorers is—that with the right combination of experience and skills—a dizzying array of new possibilities exists.
Much like when I discovered the harmony of climbing trail-less peaks, completing a route can be exhilarating. It isn't without increased risk, however. Trails present several important safety nets such as fellow user traffic and proper construction with regard to natural hazards that off-trail travel does not have. There have been moments when I've been on a mountain, miles from a trail, and realized I was the only human being in an entire valley and for probably several air miles in any direction. It's next level solitude—and potential danger.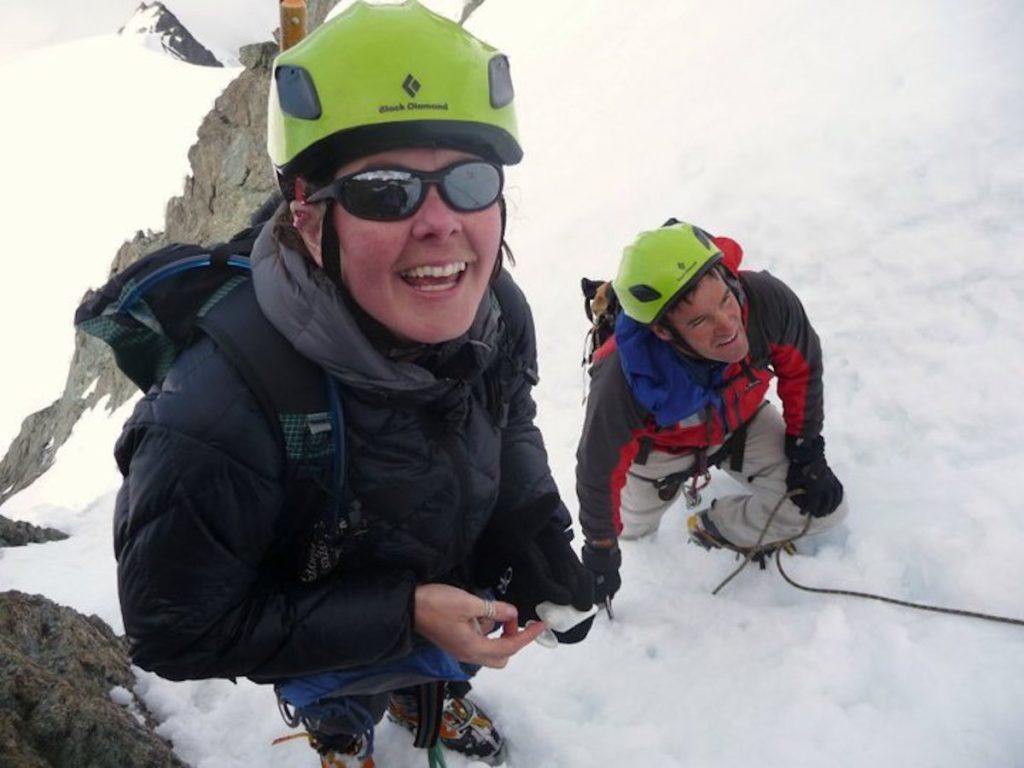 If mountain summits or off-trail thru-routes are on your bucket list, the following are some of the steps I took to begin and important safety tips. Ultimately, traveling with other people more skilled and experienced than you (who are willing to teach, not push!) is the best way to learn hands-on skills safely. If you don't know anyone in your area, look for courses or guided trips that can help you get the skills you need.
Understand topographical maps in 3-D. This means being able to correlate what you see on the map to the landforms in front of you and vice versa.
Invest in and carry a Personal Locator Beacon such as an InReach or SPOT.
Basic Orienteering Skills are a must. At the very least you need to know how to take and follow a bearing. Understanding the concepts of backstops and handrails as well as how to implement them is also key.
Understand how to use a GPS as well as it's limitations. Always pair with map and compass.
Invest more pre-trip planning time to avoid compounded dangers. Unlike trails, where you simply follow the footbed, you'll be making your own way. It's imperative to research the terrain, objective hazards (especially if you'll be scrambling peaks), weather, etc.
While off-trail travel is allowed in most places, always verify with the land management agency. Bear in mind that otherwise open areas may be closed seasonally for habitat or resource protection.
Begin with mellow routes that are open and easy to navigate and utilize a mix of trail and off-trail terrain.
Don't go it alone. Hiking solo, even on trail, is inherently riskier than with a partner or group. These risks are exponentially compounded when you're off trail.