As I sit and write this, with a glass of wine in hand and a 10- and 7-year-old in the bath in the room next to me, I will turn a very big and scary number – 40. I don't feel 40. But I don't feel 20 either. Maybe it's like the One Republic song, "Old, but I'm not that old. Young, but I'm not that bold. And I don't think the world is sold on just doing what we're told". I like that. It resonates with me. It gives me hope while also acknowledging that the days are not slowing down and in reality, they are moving very quickly! Every week, I put my Friday zoom background on and think, it's Friday again?
As this day and year have been approaching, I've been reflecting a lot on how I feel about being 'middle aged' and grappling a bit with the label that will unwillingly be thrust upon me – Masters Athlete.
There have been a few subtle hints of this thing called ageing happening recently. I've had times in training over the past year or so when I felt like I was not recovering well from big efforts or races. 'Well, is all subjective. Is that the same as other athletes I follow and my perhaps incorrect observation of how they are recovering? Is it the same as how I recovered when I was 35, or 25? Is it just that I have that much more training volume on my legs and the cumulative effect would be the same despite age? Is it functional over-reaching? Non-functional over-reaching? Nutrition imbalance? Stress? Is it good or is it bad? So many questions!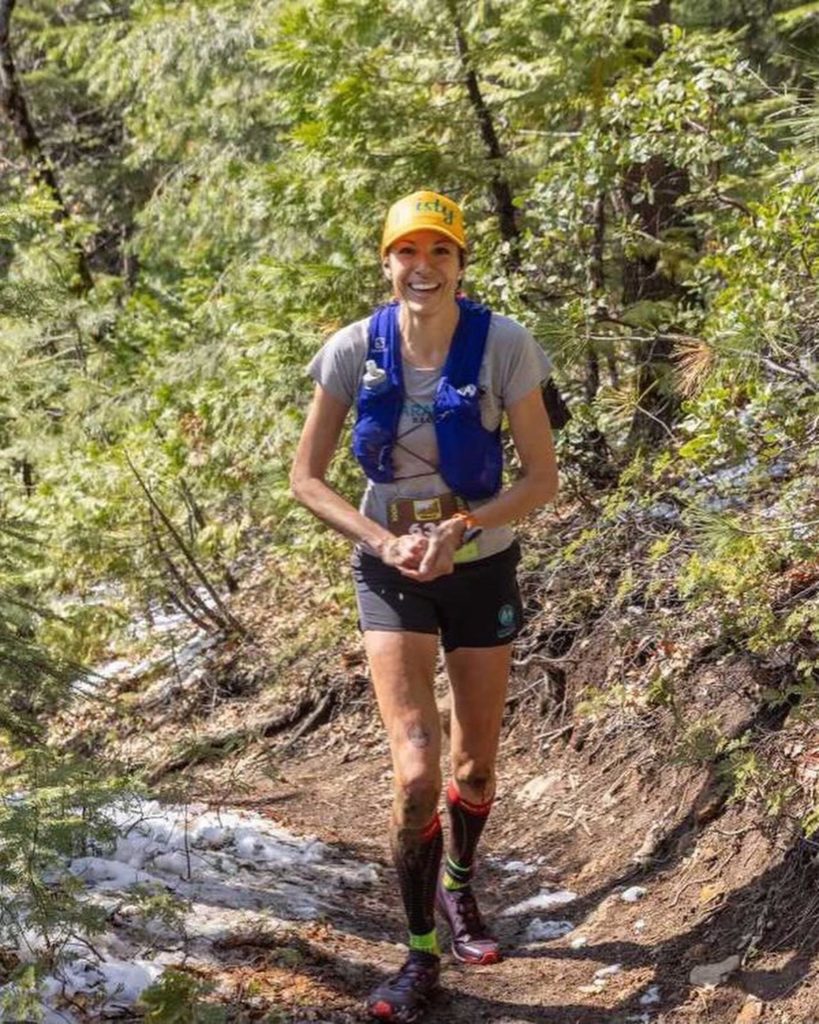 Then there was being asked to give a Keynote speech at my High School. I was apparently reached out to because I am an alum who still holds a couple of records (it was a very small school), I am female and 'I'm successful'. I was honored and I really enjoyed writing and giving the talk, but I can't deny that one of my first thoughts was, 'I'm not old enough to give a Keynote speech'. 'That's for retired people who have fulfilled careers and are now on Boards'. I watched an incredible address by Abby Wambach (42) for inspiration but couldn't help but feel a little awkward and even shaken up thinking that it had been 22 years since I was a senior at this school. Some denial creeping in? Maybe? Some flashbacks of insecurity when I walked those halls as a student. Likely.
I also don't feel like I am in any way a veteran in the sport of trail and ultrarunning. While I've 'run' my whole life, I didn't start training competitively and going full-on (one of my newest favorite phrases since getting highly addicted to British shows of various genres on Netflix) in this sport until 2018. So, am I the same 'age' as someone who started racing ultras when they were 26 and are now 30? Age, fitness, ability – all these constructs are things we create and place upon ourselves. Time itself is a construct that we try to wield and control. Oh, how silly are we in our perceived power?
Then there's the body stuff. While 3 years ago I could bounce around without doing anything close to what one might call a warmup and I never had a niggle to speak of, now there is almost always something twinging just a tiny bit or that is not 100%. My feet have not been the same since Leadville last year, and while they are much better, I wonder if I will ever be completely pain free or not in 'management mode' with something. Is this the reality of running as much as we all do or is it the reality of getting older?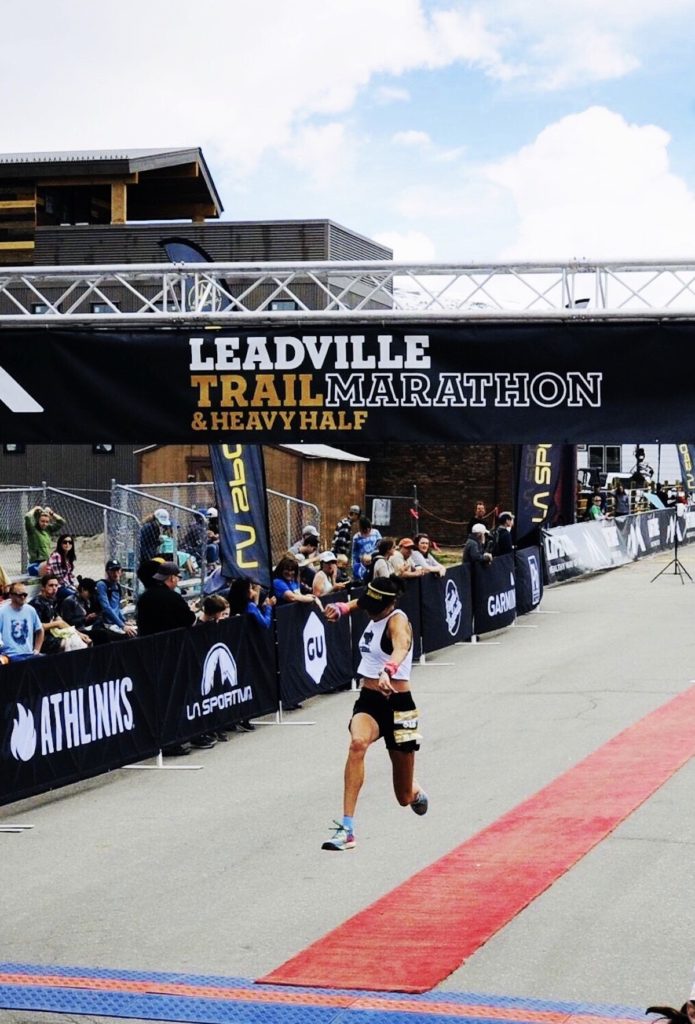 On the flip side, this 40 thing, could be pretty cool. It's like there is a new challenge at every single race – try to take out the master's record. Try to get faster at forty. Try to keep improving despite the odds like so many have proven can be done. I've always been a late bloomer in everything else, why not running? Man, there is so much inspiration – especially in our sport! I was there when Scott Traer (41) and Truehart Brown (42) blew everyone's predictions to go 1-2 at Black Canyon 100k this year. I watched Camille Herron (40) bolt through the finish line of JJ100 last year to smash the previous course record, light saber in hand, and finish 4th overall. I was running in the Canyons 100k this year when Aroa Seijo (42) made her US debut and nabbed a Golden Ticket in the process. It appears every race we see experience and intelligence do a lot of the talking and there seems to be little rhyme or reason to the age number next to the person's name on the ultra-signup results.
Just like in ultra-running, so much is mental. I can't help but believe I'm in the right place at the right time for me and what this sport is supposed to teach me. Do I still believe I can compete with those halves my age? Hell yes! (I mean don't even get me started on Max King people. I spent a week in Moab with the man, and he just doesn't stop). Do I think there will be young guns who blow me out of the water at races? Yup! But guess what? This sport is about believing and being smart and doing what you can with what you can control. It's Mind over Matter. And this year my motto is Mind over Master.