Stories of endurance runners who beat the odds or defy expectations to reach the finish line can be moving. Distance running, particularly on trails, calls every runner to dig deep. But what about those confronting and overcoming challenges most will never understand… like the visually impaired runner who requires a sighted guide? Or the amputee who races with a prosthetic leg or wheelchair? Or the neurodivergent novice who finds it difficult to 'fit in' to training groups? For all types of adaptive athletes, running takes courage, tenacity, and sometimes a bit of ingenuity. For the broader community, adaptive athletes' stories can help us view their physical or mental challenges not as limiting factors but as differences that deserve understanding and accommodation.
Several years ago, I heard the story of Chris Nikic, the first individual with Down syndrome to attempt and complete a full-distance IRONMAN. Down syndrome is the most common genetic condition in the US, affecting approximately 1 in 700 births. It is characterized by mild-to-moderate intellectual disability and well-known physical traits, which can include delayed reaction time, coordination difficulties, ligament laxity, hypermobile joints, low muscle tone, and underdeveloped cardiovascular and respiratory systems. To run, someone with Down syndrome must work harder for every single step. Yet a high level of fitness is possible. Chris' IRONMAN Florida finish time was within the cut-off for typically abled athletes. He has gone on to complete IRONMAN Kona, as well as many marathons. In June of this year, he and three training partners (all with intellectual or developmental disabilities; IDD) completed IRONMAN 70.3 at Eagleman. Each finished within the cut-off.
Indeed, pioneers with visual impairment, limb loss, Down syndrome, autism, cerebral palsy, spina bifida, and other disabilities are participating in mainstream endurance events as well-trained competitors. And what a joy it is to see them crossing finish line after finish line! But they remain underrepresented—on start lines and in the media. I've always loved hearing running referred to as "the most accessible sport." But what does that look like? As a seasoned runner and long-time volunteer within the IDD community, I wanted to be an active part of the story being written. A few years ago, I reached out to a local non-profit—a Down syndrome achievement center—with a proposal to support endurance running training for an individual with Down syndrome. I was matched with a young woman named Lucía. Along with her family, we spent months discussing what training could look like. Lucía was very interested in having a trainer to improve her health. With mutual understanding and some encouragement, she was on board to try running.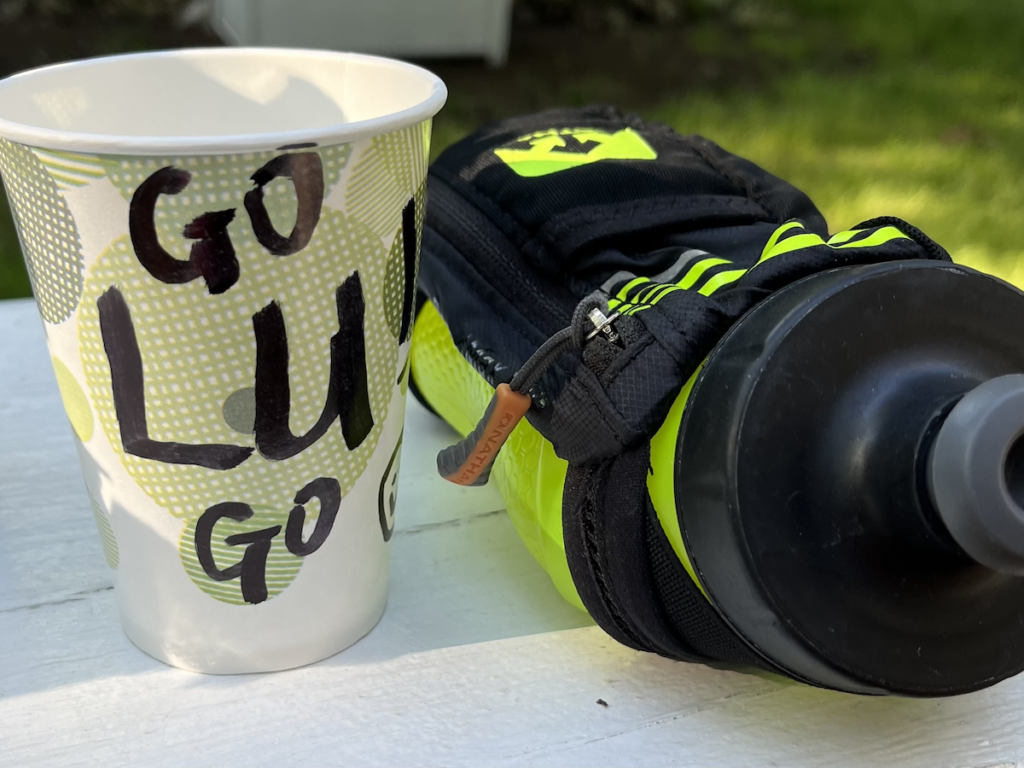 In late summer 2022, Lucía and I began training a few mornings a week in her neighborhood. Distance running was completely new to her. Our time early on was spent learning running terms and basic form as we mixed walking and running. As time went on, we built on this foundation; I taught her about pacing, training zones based on heart rate, and tackling hills efficiently. We also began exploring new roads and trails. Lucía navigated the use of her smart watch effortlessly, and she kept a notebook detailing each session. I tracked the data she collected, and as the months went on, her progress was apparent. We signed up for a local race—a (mostly) trail 5K—and Lucía created a team to raise funds for programming for individuals with Down syndrome.
After months of training and fundraising, a thunder and lightning storm led to our Spring 2023 race being canceled. We weren't going to let our journey end there! Once the weather cleared, Lucía and I completed a 5K on our own. Crossing our finish line together was surreal and unforgettable. Why? It wasn't the fact that Lucía maintained a notable race pace. Or that our fan base was giving us kudos on social media. Or that Lucía's team raised the most money. Yes, all these things were true. But what really mattered was that Lucía chose to say yes to the "impossible." To rise above the stereotypes and limits the world often places on individuals with Down syndrome. Lucía committed to something new and unknown. She put in the work and saw it to completion. The fact that Lucía has Down syndrome will never change, and I don't want to ignore or minimize her defining characteristics. But I want to be clear: They influenced how she accomplished what she did, not whether she could accomplish it.
It's important I share the perspective of Lucía and her family on this experience as well. Lucía wrote: "I loved running with Ashley. I loved that she believed in me. She believed I could do it, and it was awesome!"
And Lucía's mom, María: "When Ashley first approached me asking if our daughter, Lucía, would be interested in training for a 5K, I thought to myself, 'There is no way!' Lucía doesn't enjoy running, and a 5K is almost impossible. Our family is not very outdoorsy, and I was not sure I could even convince Lucía to try! But the more I thought about it, the more I reminded myself that we'd never said 'no' to a challenge. Lucía has been breaking barriers since she was born, so why stop now? The fact that Ashley was offering her time and talent to train our daughter was too much to pass on. I knew Lucía wanted to have a trainer to get into shape, and this was her chance—a chance to show and educate others that having Down syndrome does not limit what you can accomplish, but rather empowers you to try new things. We will be eternally grateful for this opportunity!"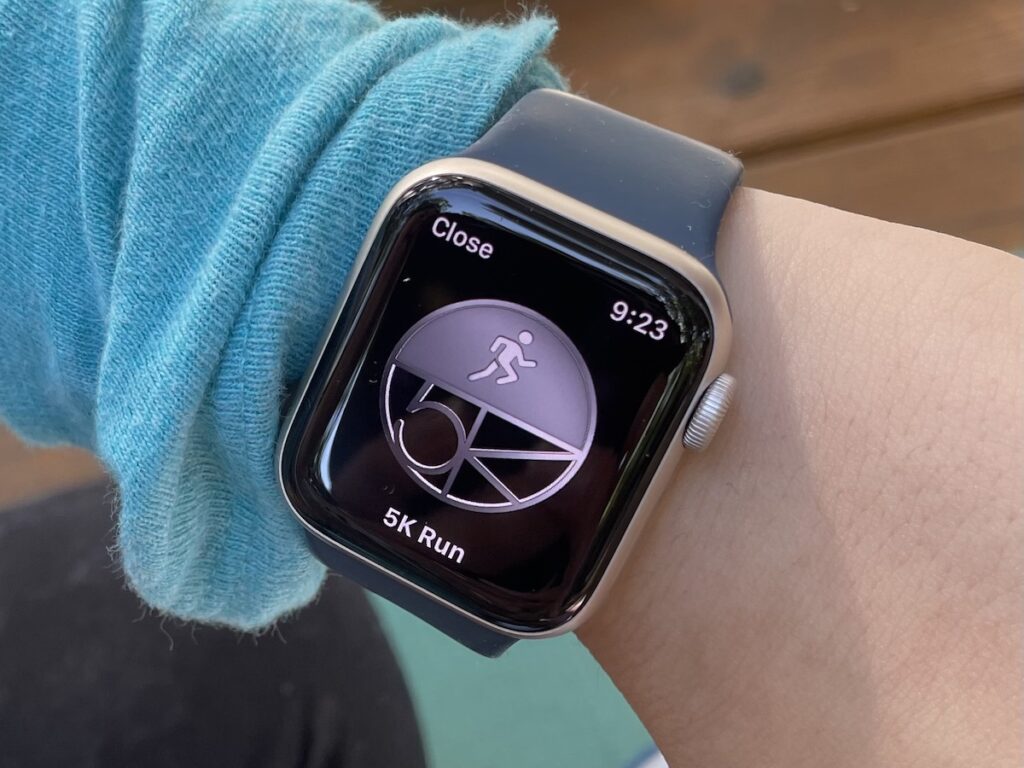 About half of adults with disabilities get no aerobic exercise. Oftentimes they have the physical and mental ability to exercise. But physical activities may not be marketed to them. Fitness groups may not be accepting of them. The support they need may be unknown, unavailable, or inaccessible. For some, they've grown up being told by experts what they will not accomplish in life—walk, ride a bike, have a job, live independently—because of their disability. It's not the responsibility of Chris, or Lucía, or other adaptive athletes to change society's preconceived ideas, dispel misconceptions, or challenge ableism. They're showing the world what can be done. It's up to the rest of us to engage with adaptive athletes, learn what is needed to accommodate their differences and build their athletic talents, consider thoughtfully what inclusion looks like, and act. How can we be part of the change? Here are a few suggestions:
Educate yourself. Read stories about people blazing the trail for inclusion. Adaptive road and trail athletes may not make it to the top of the sports news feed, but their stories can be found. As can stories of trainers of adaptive athletes, adapted sports program/event directors, non-profit founders with a mission to make sure every athlete feels they belong, and more.
Support organizations serving adaptive athletes in your community. This support might come in the form of giving a financial gift, writing grants, being a guide runner, donating equipment, distributing informational materials, volunteering at events, etc.
Make sure local trail information and your trail reviews are comprehensive. Do trail descriptions capture details such as parking, elevation profile, terrain type, bridges/stairs, rest areas, etc. to allow adaptive athletes to make an informed decision about which trails to enjoy? And does the trail measure up to how it's described? Things that wouldn't cause pause for a typically abled trail user could make the path impassible for an adaptive athlete.
Provide feedback to race directors based on your experience as a participant or volunteer. Are adaptive athletes encouraged to sign up? Does the race make accommodations only as needed, or are accommodations already built into the event? Are entry fees waived for guide and support runners? Consider what inclusion could look like. After Chris Nikic's IRONMAN Florida finish, Adidas began a campaign to encourage representation of neurodivergent athletes in mainstream marathons and other races. And last year, the first trail race designed for all (including adaptive) athletes, Born to Adapt, took place in California.
Know your own strengths and what you can give. Regarding my experience with Lucía, I'd known her, her family, and her community for years. I'd received training for my role. I had time to dedicate to this experience and encouragement from my own family. All these factors helped me to be consistent, focused, and effective.
When you see an adaptive athlete on the trail, at a high school cross country race, or finishing a half-marathon, say hello! Cheer them on! Remember, we all have more in common than not.