A Summer full of training, adventures and travel leads up to this point. Race Day. The Cascade Crest 100 is August 27 and in the weeks leading up I have to wonder if I am ready. Did my weeks of consistency add up to enough training miles? Did I see enough of the course beforehand? Will all of the travel I've been through affect race day? Will the angry hip chill out?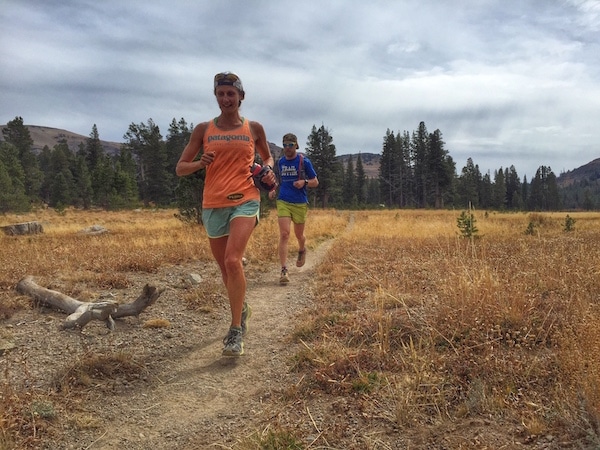 These questions are not only mine. With a slew of 100 mile races (including Leadville, Run Rabbit Run, Wasatch, IMTUF and many more!) all around this time of year many an ultrarunner is resting up for their end of summer big race. In talking to friends gearing up for their own race goals, we all wonder what is possible, did we do enough, what are we capable of and what will happen. This (and taking downtime to rest!) is what defines taper time. The time to review and evaluate what has brought us to this point. It is the best reminder that it is about the journey and not the finish line. All of the training, adventures and travel that lead up to this point are where the memories, commitment and connection to our goals build. Hopefully in answering these questions we (I'm including myself intentionally) will find confidence that will carry us through the actual race.
Why this one?
In addition to answering the questions regarding preparation for your race, it is good to check in with, why this race? Why did you sign up? Answering these questions will provide motivation if the going gets tough. For me, it has been 3 years and 4 months since I last toed the start line of a 100 mile race. I did not know if I would run another after Ultra Trail Mont Fuji in 2013, but the draw of our local Washington 100 miler after having moved back to the PNW in December feels like a full circle endeavor. My ultrarunning started in the Issaquah Alps, and Cascade Crest was the first 100 mile race I traveled to as the "Montrail Girl" and paced that year's winner, William Emerson.
Additionally, now that I'm in taper mode the wonderment I am feeling is a great reminder of why I started this sport 16 years ago. Ultra races, especially 100 milers, keep me on my toes. The ones I feel the most prepared for have left me in the medical tent (Western States 2012 –TEDxOverlake talk) and the ones I had no business starting I am somehow able to suffer through and even win (like my last one, the UTMF 2013). 100 mile races teach me and remind me of many important life lessons. Stay present. Roll with whatever happens. Keep moving forward.
What is your reason to run?
Enjoy taper time!
Marvel in the wonderment and confidently answer the questions that come up. Use the time to remember the amazing views you saw during training, the tough back-to-back runs you endured, the miles shared, and the miles covered solo. There are likely many moments you glazed over, remember them now. Use the memories to build confidence. Avoid taper tantrums by using the extra time to mentally prepare and your extra energy to pack your gear and do something nice for your crew. Take care of your body with extra foam rolling, massage, Epsom salt baths and even acupuncture. Prepare your mind and body. Set intention to learn. Arrive ready to run. These words are for you and me both 🙂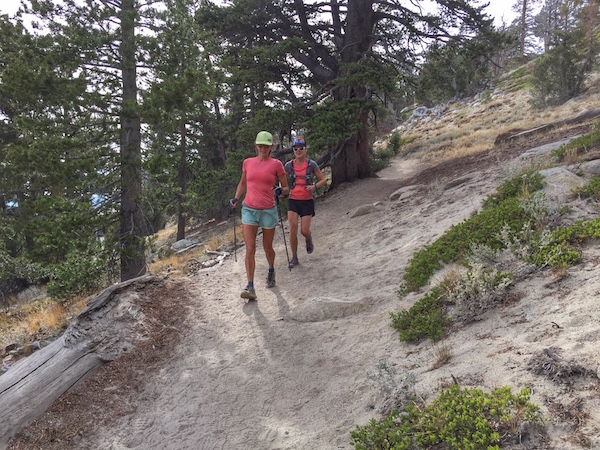 EXTRA: #rookiecrew
While I do not recommend trying something new on race day in Running Your First Ultra, I am going to break my mold to create a special experience. To add new energy, I enlisted a 100% rookie crew to take care of me race weekend. Four special people in my life who have never run or attended an ultra will drive Simba (my Honda Element) around the North Cascades, meet me at the aid stations with their excitement and intrigue to peer into another part of my life that they've known about, but never experienced. Another dear friend, who pre-ran her section to ensure she could make pace, will meet me at Hyak, mile 54, to motivate me into the night. And another, who I paced in 2004, will take me miles 72-96. With 4 miles to go, your entire crew may join the runner. I hope to get all of them, on bikes or on foot, to share those last 4 miles with me. Because really, that is what it's all about. I am so excited to finally have the opportunity to share this significant part of my life with people that are so close to me yet outside of my ultra world. They are perhaps more nervous than I am, and that care is exactly why they will be an incredible team that sees me through the mountains.