Being lovers of all things outdoors, we know how much connecting with nature helps us cope with our modern (not so nature centered) lifestyles. But all too often we forget that our children have that same need, even if they can't express it. Being submerged in nature provides infinite benefits to children. Nature exposes them to things that promote curiosity and force them to explore and expand their understanding of the world around them.
Children, and adults for that matter, are accustomed to instant gratification nowadays. But in nature, nothing comes easily. Whether it is collecting wood for a fire, catching lightening bugs, or waiting for the garden you have been watering and weeding to finally sprout up, observing and participating in nature requires patience, and often times, hard work. But nothing tastes as good as the peas that you planted, grew, and picked yourself (with just a little help from Mom and Dad.)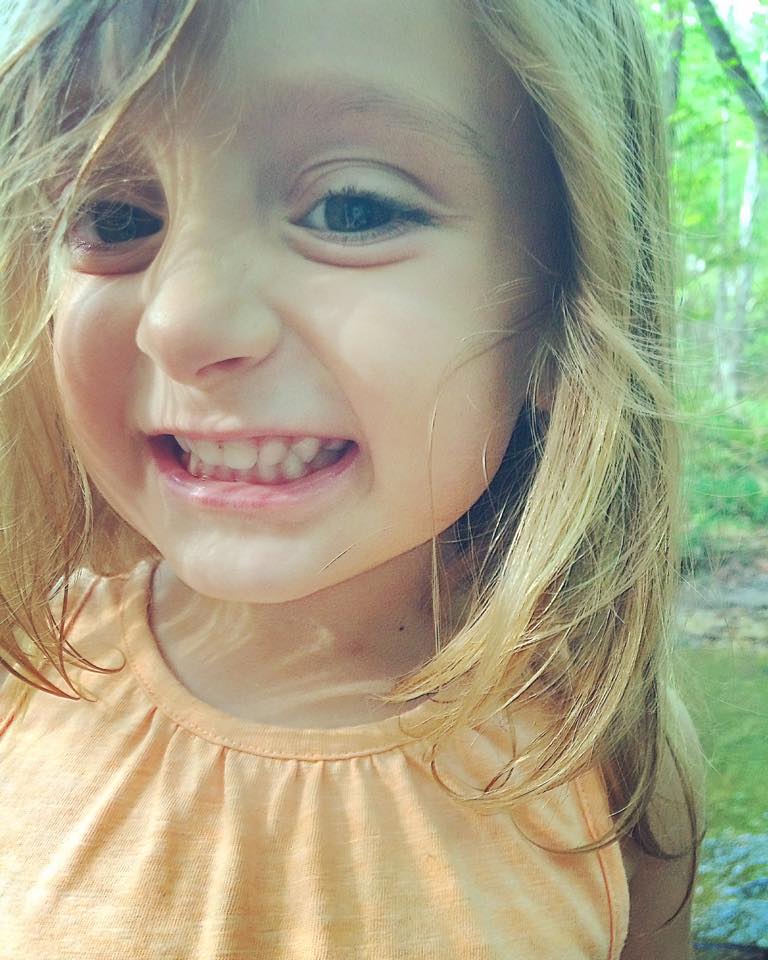 Letting children be in nature without a structured agenda, and explore at their own pace deepens a child's personal connection with the world around them. According to the U.S. National Institutes of Health, "research has shown that regardless of race, ethnicity, and socioeconomic status, early childhood experiences in nature significantly influence the development of lifelong environmental attitudes and values." This means that if kids don't experience nature, they don't develop the deep appreciation for it, and are less likely to feel strongly about protecting and restoring it. Strengthening this understanding of and connection with nature will better prepare our children to tackle the ever increasing threat of climate change and other environmental challenges that will one day become their responsibility.
My daughter is three years old; she already understands the concept that if she picks a flower, it is going to cease to be the flower that she loved in the first place. Her pre-school instincts still win, and sometimes she still picks the flower, but she sees and appreciates the value of the life around her, and that is what my husband and I are trying to instill. She recognizes every bug we pass on our hikes, and seems to have no fear of any of them. "Oh look, this is a spider! He is a very nice spider, mama." I have always been terrified of spiders, and automatically assume they are all evil, but I do my best to hold it together for her and have overcome my own fear to a certain extent because of her wide eyed wonder. We all know our children watch everything we do and try to mimic it. So our attitudes towards nature and all the little creepy, crawly, slimy things that inhabit it have a profound impact on how they feel towards it as well. It is okay to acknowledge the things you are squeamish about, but make an effort to overcome it and explore these things with them anyways, it will help instill a sense of confidence in one's ability to overcome uncomfortable situations.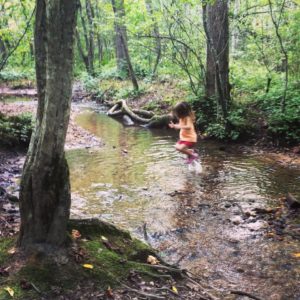 So take your children out and explore, even if it is only in your back yard. Go on family hikes and camping trips, plant a family garden, let them get dirty, and explore the depths of mud puddles. Some of Vera's best learning experiences have happened on hikes that we simply wandered out into the woods and I said "find something interesting" and I just followed her lead. Explain to them the importance of protecting the natural world around them, and teach them how to do it by your example. Even if you don't see how at the time, you will be giving them experiences that they will be able to draw from for the rest of their lives. Enjoy this time together and cherish the memories, they are just as beneficial to you as they are to the children.