Here's the thing, for the last six years I've struggled with incontinence while running. This is thanks to the beautiful and traumatic experience called childbirth. And, truth be told, it kind of sucks.
I've always loved flying down hills, my feet flailing underneath me, and yet somehow still finding confident footing. Now, when I let loose like that, I end up with urine soaked running tights … which then leads to a mad scramble to find something, anything to put under my butt for the drive home. (Reusable grocery bags, a dirty sweatshirt and an old towel have all been deployed for this task).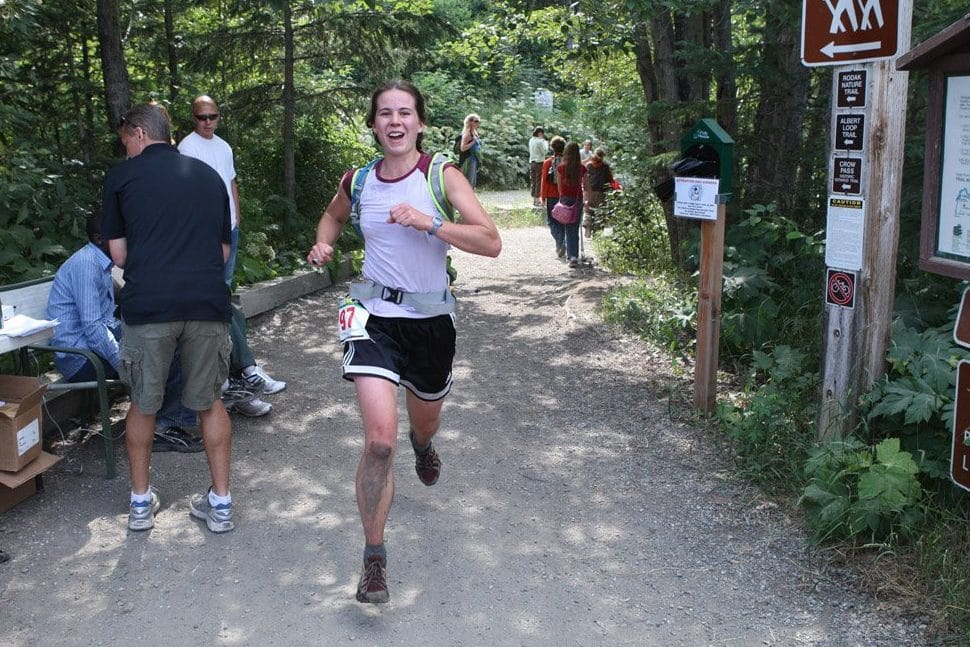 Going to the gym is no better. Grumpy jumpies get me after about 25 seconds. But it's jumping rope that's the worst. Two jumps in and leakage begins.
And, don't even get me started on trampolines. Explaining to my daughter why I couldn't join her for a good round of "crack the egg" this summer was slightly awkward …
Over the years, I've figured out ways to manage — physical therapy for pelvic floor strength coupled with a tampon for bladder support are chief among them. Also, just going to the bathroom a lot while out on the trail to keep "empty" and easing off my fastest-possible pace help too.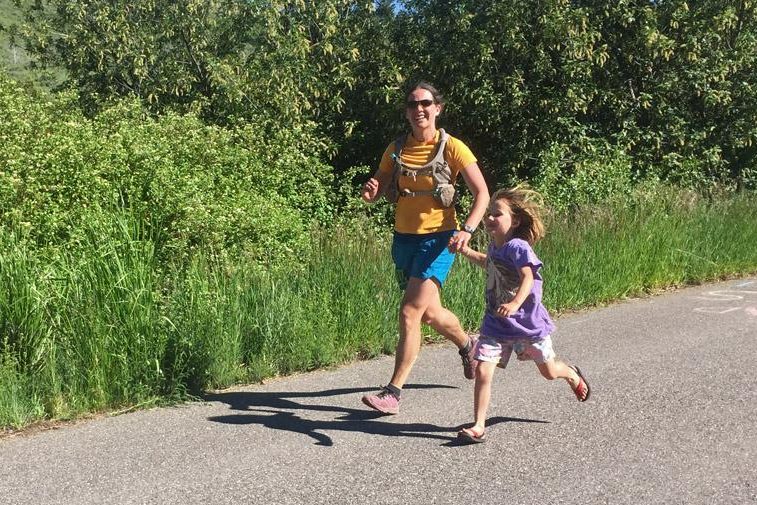 And, in all honesty, sometimes I just opt to mountain bike instead of run, because it allows me to feel the rush and the wind, without humiliating side effects.
But even as I sometimes long for those days when I was in my mid-20s, when running hard for hours on end somehow felt effortless, I'm also learning to accept this new way of moving through the world … and sometimes appreciate it.
Sure, I'm now a middle-of-the-packer instead of a podium-finisher, and yes, that's a bit of a blow to the ego, but it also keeps running real. It means I run because I love it, and not because of glory (real or perceived). It means that I now run with people who just want to be outside for the sake of it, and not people who are set on keeping a certain pace or heartbeat. (Turns out, that's actually a pretty dang satisfying way to run.)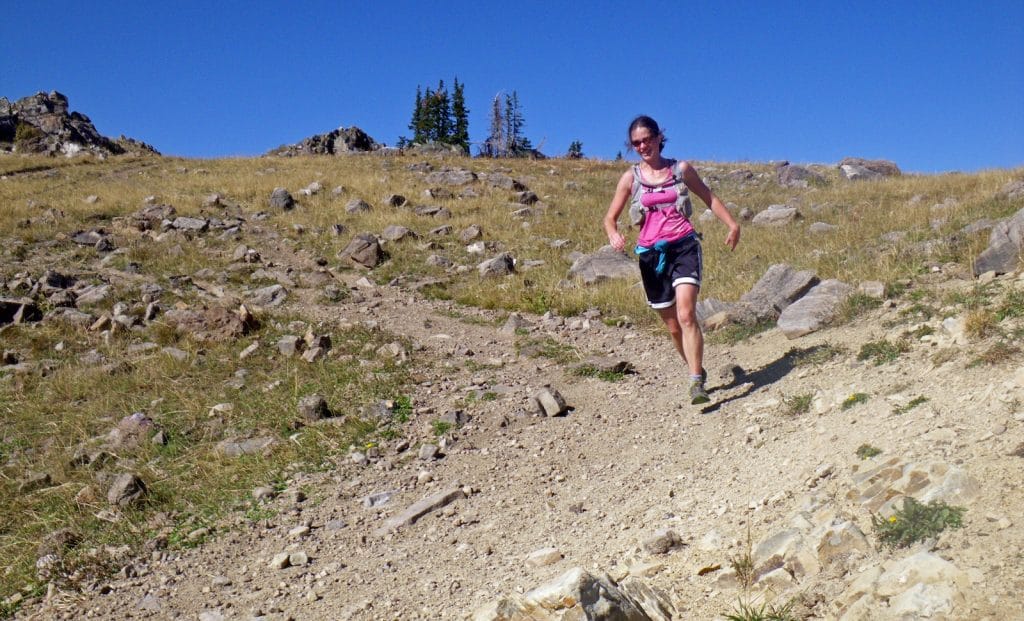 It also allows for more empathy for others and gratitude for what I can do. Yeah, I pee my pants when I run, and that sucks … but otherwise, I have a pretty strong, capable body. That's not to be underestimated.
And, I've found myself becoming a de facto advocate for building awareness around incontinence … like this article, and sharing my story with a couple of my guy friends while backpacking in the Wind Rivers this summer.
Rather than sweeping this topic under the rug, it's time to have a conversation around it. I know I'm not the only one who experiences this, and NOT feeling alone is half the battle with almost anything.
I'd love to to hear your stories. What have been the worst moments for you? For me … visiting a running shoe company's booth at Outdoor Retailer, hopping on the treadmill to test a pair of shoes, and only realizing after that fact that I'd splattered urine on it. (I was wearing a skirt, so there wasn't anything to "collect" the pee). I cringe even writing this.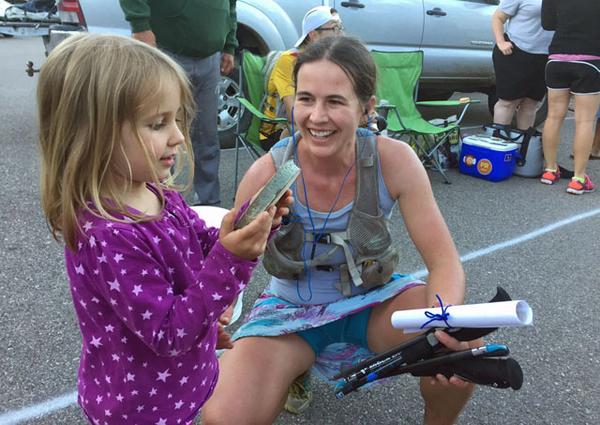 And how about the best moments? For me … returning to ultramarathons four years after giving birth, and five years after my previous race, when I had placed second in a 50 miler while unknowingly 4 weeks pregnant. That first 100K after becoming a mom will always hold a special place in my heart. It was the moment when I discovered I can still run long distances, even if it now looks slightly different.
We live in a "no pain, no gain" culture. What I've realized through this experience is that often "no pain is gain" … or to put it another way "go slow to go fast." Meeting yourself where you're at, and not where you think you should be, is actually the way forward.
---
Call for Comments!
-Do you have any tips that help with incontinence?
-Worst moments dealing with incontinence?
-Any additional resources that help with incontinence?