"Those who contemplate the beauty of the earth find reserves of strength that will endure as long as life lasts. There is something infinitely healing in the repeated refrains of nature — the assurance that dawn comes after night, and spring after winter." Rachel Carson
Being in nature was part of my childhood. I grew up building forts and picking wild raspberries in a small Connecticut town. Four miles away was Ski Sundown with 625 of vertical feet, where I started racing by the time I was seven. One of our first family adventures was a hike to the top of Mount Washington in the White Mountains of New Hampshire with an overnight at the Lake of the Clouds Hut. Nature was always in our life in some form or other.
The summer before I turned 15 my parents suggested an Outward Bound program in Bethel, Maine. I signed up for a backpacking trip not knowing the woods would become my home for the next two weeks. Every morning our trip guides led our rise, run and dip. We would run beside streams, through pine forests and over granite hillsides. Running has now become a passion for nearly 40 years!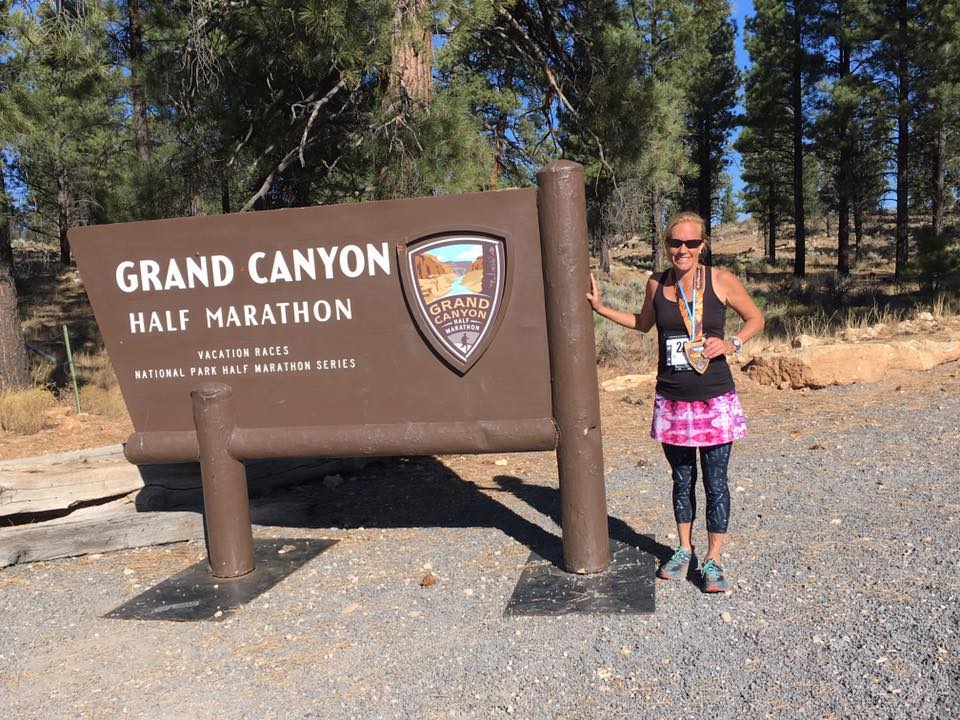 Running in nature was where I found beauty, peace, and solitude. Running became a habit. After losing my house in a wildfire in 2008 while going through a divorce, it became more impactful as a way to cope with my emotions and escape from life challenges. Running and being in nature saved me again in the fall of 2015. I was anticipating turning 50 and becoming an empty-nester with my two sons off to college. Friends suggested I try a 50K. I found that by signing up for destination races, I became part of a running community and would inevitably gain new friends.
Then I heard about running half marathons in the national parks with Vacation Races. My first race was Glacier Half Marathon in June, 2017. I drove from my home in Park City, Utah to spend the night in Helena, Montana. I checked into my hotel, asked for a trail map, and was soon out the door for a short run before dinner. The next day, I continued driving to Browning, where I had offered to volunteer for race registration. My favorite part of that day was watching the Native American dances and witnessing their joy; it was exactly the inspiration I needed for the upcoming race. The next morning, I sat alone on the bus but was soon chatting with many new runner friends. There were so many friendly faces and conversations that I immediately felt part of the family of runners. For the rest of the day, I was never alone. I can still picture nearly every curve as we climbed five miles to overlook the Glacier valley – so incredibly stunning as the sun rose over the peaks. I could not resist taking photographs. After years of competitive running, I was now running to embrace nature's beauty.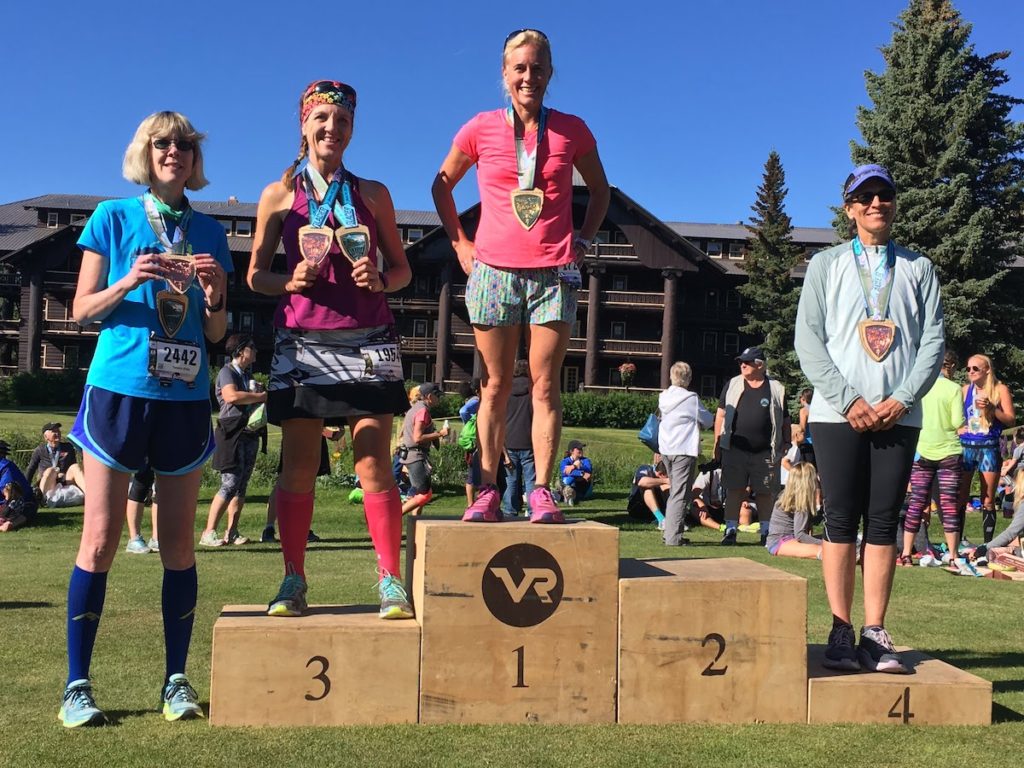 In late 2018, I was looking for a race to kick off the New Year. I was immediately drawn to the Zion Half Marathon in February. By the time I decided to sign up, the race registration was already sold out, but I discovered that I could raise $1000 for the Sierra Club in exchange for a race entry. I registered with an initial $50 donation and considered the friends whom I could ask to make $10-$100 donations. I set goals to raise three $100 donations, six $50 donations, 12 $25 donations and then the last $100 included my $50 donation and a handful of $10 donations. I used all of my social media outlets, but I found that email messages using a template provided by Team Sierra offered a more personal touch. With a few weeks to go, I reached my fund-raising goal!
Since that first race with Vacation Races, I have now run half marathons in Grand Canyon, Joshua Tree and Zion National Parks, with the Great Smoky Mountains planned for September. The Team Sierra fundraising program provides a meaningful way to protect our environment while running through majestic scenery. I chatted with my fellow runners; we became part of a family. I was never alone, and we were making a difference.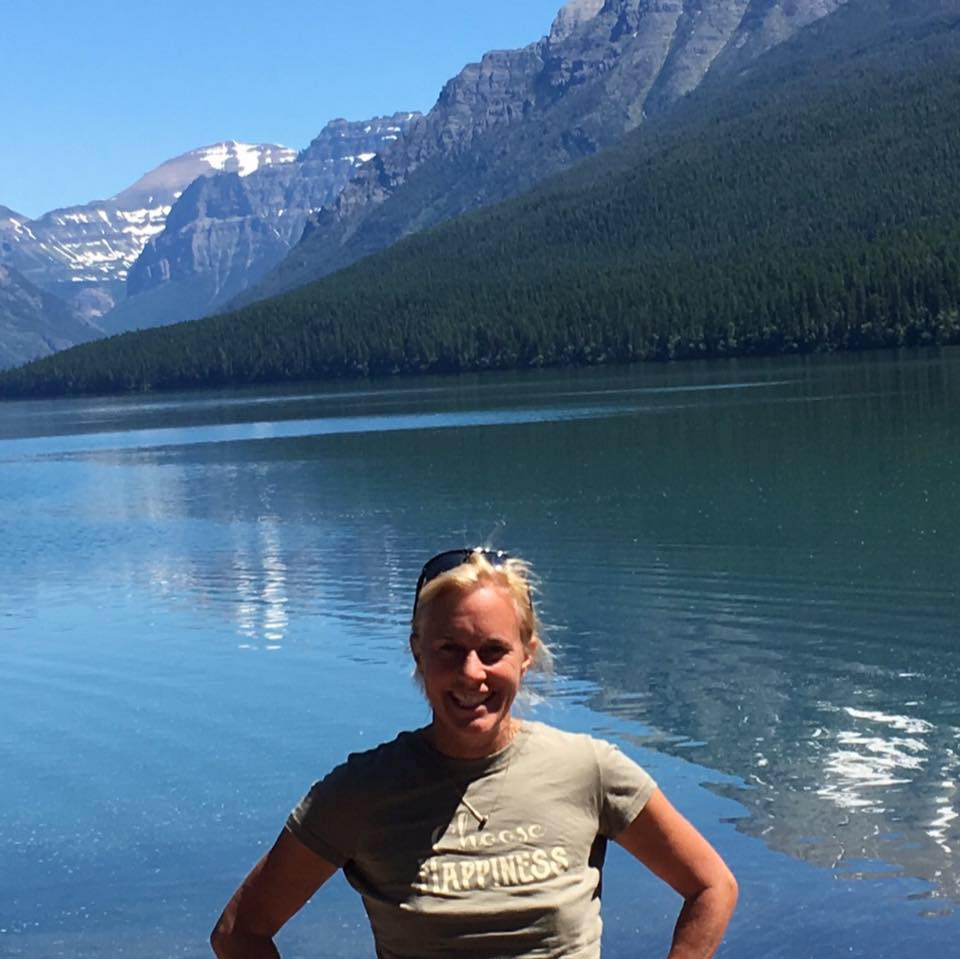 Running in the national parks has become one of my passions. It offers everything I can imagine from happiness, joy, and camaraderie to freedom, independence, adventure, and best of all, pure magic. Raising money for Team Sierra has brought more meaning to my life and to my running.
For further information in taking part in any of the Team Sierra's Half Marathons in our National Parks, here is the link: sierraclub.org/trailrace
Editor's Note: This article is sponsored by the Sierra Club.