Once you step into the trails of the Wissahickon you will forget that you are actually in the city of Philadelphia. This park has some of the greatest trail running around, surrounded by natural beauty, historical landmarks and other friendly trail runners. There are over 50 trails in the Wissahickon Park with various terrains, difficulties and beautiful scenery. The Wissahickon Creek runs through the entire length of the park, which is seven to eight miles with some minor water falls. The Wissahickon is part of the Fairmount Park System which is considered one of the largest municipal parks in the country and the historic name for a group of parks located throughout the city. It is located in the northwest section of Philadelphia approximately five and half miles from the Art Museum, and sandwiched between two neighborhoods; Chestnut Hill and Manayunk, both of which have great restaurants, shopping, and history. One of the beautiful aspects of these trails is that you can run during all the seasons, enjoying the natural changes of the trees, fauna and wildlife. There are two main parking areas, although you can park at the various trail heads with on-street parking.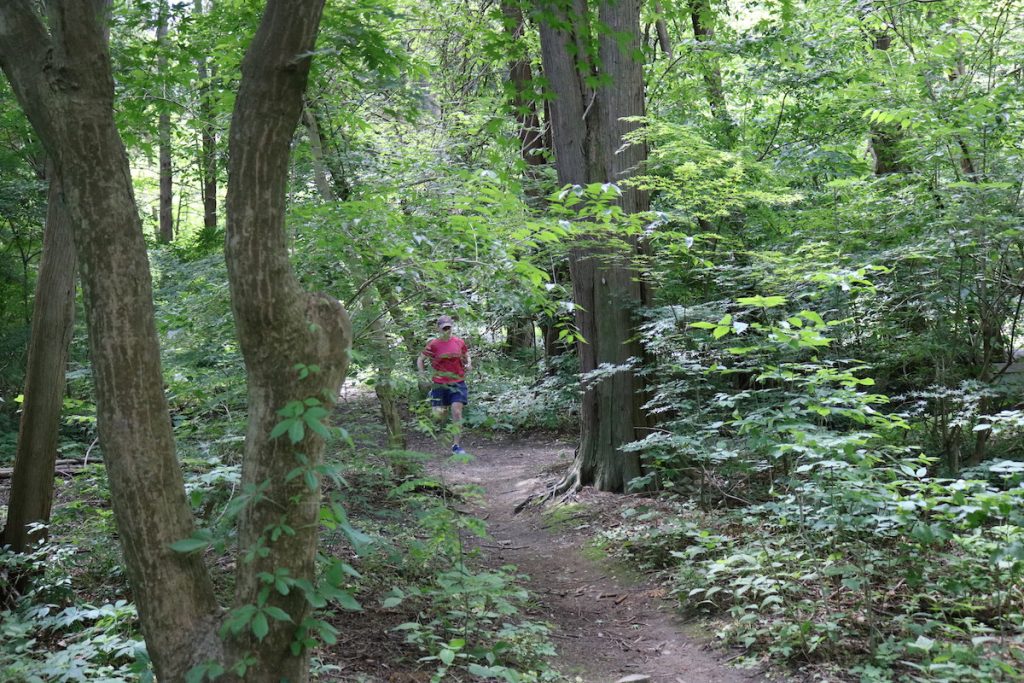 The trails are mainly single track throughout the park with some steep climbs, fast-challenging down hills, technical running as well as hard-packed trails. Many of the trails are shared by hikers, mountain bikers and those on horseback. There are several trails that are marked just for those on foot, these are much more difficult with some rock formations that need to be climbed. Forbidden Drive is the main gravel trail that extends from one end to the other end of the park, following the creek. Its full length is approximately five miles from Northwestern Avenue to Lincoln Drive. During the warmer weather and on weekends this trail can be quite busy, with bikers, walkers, runners, horseback riders and fishermen/women. It is generally flat with some slight climbs. However, when you are running the higher single-track trails and you get tired, lost or confused you can always make your way down to Forbidden Drive to get settled. Forbidden Drive is nicely maintained and beautiful, with creek running, waterfalls, rock outcroppings and a covered bridge. There are also mile markers on the trail, maps of the park system and safety/call posts.
TRAILS
Wissahickon Trail Classic: A six-mile run (10K) which hits several historical features in the park as well as the various trail terrains (hard-pack, gravel, meadow and technical) is the route established by a race that occurs annually for the past 14 years. Some perks of this run are that you will pass several historical structures including the Covered Bridge, The Tedyuscunge Statue and a stone arch and steps. Park at the Northwestern Avenue Parking Area and head for quarter mile on Forbidden Drive, cross over Bell's Mill Road and then head up the yellow trail to your right. Here's a link to the course.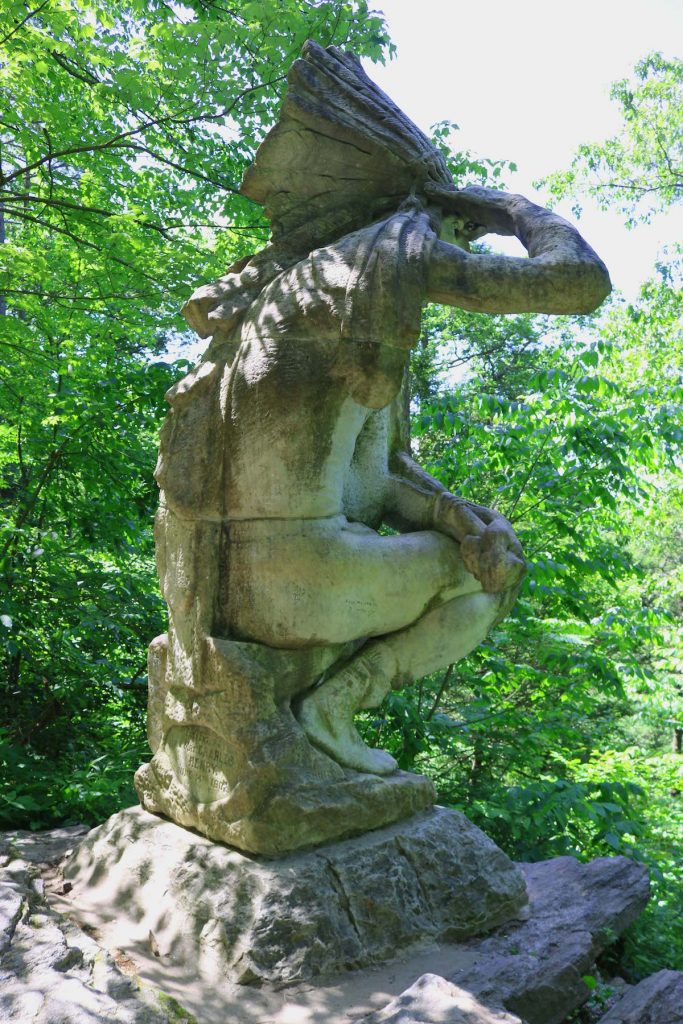 Cave Run 4-mile run: Park at the Valley Green Inn Parking area, which will place you in front of the Inn. You will start on Forbidden Drive for approximately 20 feet and on the right will be the trail head for the Yellow Trail. You will follow the trail up and around, and it will lead you to another historical site of the Gorgas Creek Cave. You may see some local's bouldering around this area. This trail run will have you loop back down to Forbidden Drive as you run along with Wissahickon Creek.
Toleration Run 3.14 miles: Parking Area off of Lincoln Drive (South side of the park). Here you will be at the other end of Forbidden Drive. You will see Henry Avenue Bridge ahead and the creek running underneath. Head south on Forbidden Drive, a quick right onto the trail designated only for walkers/runners follow this (left) until you get on the orange trail for approx. a quarter mile, cross under the Walnut Lane Bridge; follow the trail posting for Toleration Statue, which is worth a look, and then follow the white trail which will loop back down to the orange trail. You can take this back down or go a bit further to hook up with Forbidden Drive for an easier way down.
POST RUN
A wonderful asset to this park are the neighborhoods surrounding it; on the northwestern end is the neighborhood of Chestnut Hill and on the opposite side of the park is Manayunk. These two neighborhoods are abundant with restaurants, shopping and some Philadelphia architectural interest. Manayunk also has an active night life with bars and music, art galleries and walks on the canal tow path. If you want to visit a local Philadelphia running store, Philadelphia Runner is located right on Main Street. A friendly and knowledge staff that can offer recommendations about running in the area as well as other places to visit.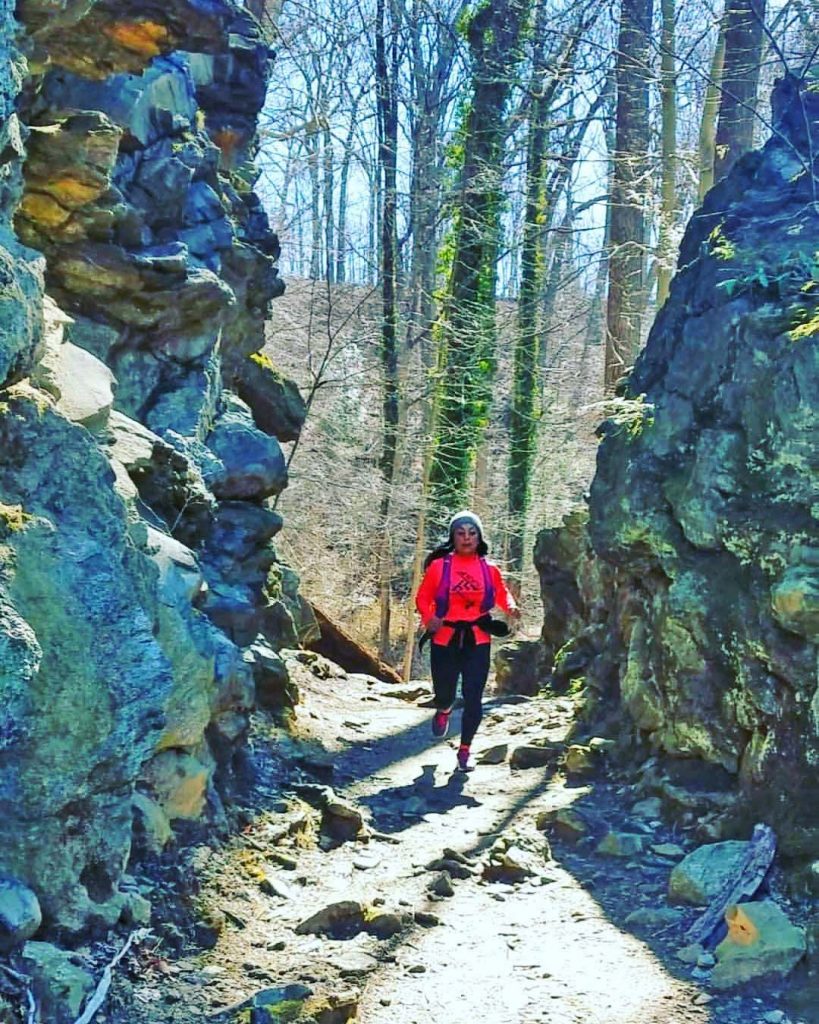 On Forbidden Drive itself, there is a full-service restaurant, The Valley Green Inn which also hosts catered events and at the Northwestern Avenue entrance is a café, The Cedar House.
Valley Green Inn: This historic restaurant is in the middle of the natural wonderland of the Wissahickon. It is open all year round with an open porch during warmer months. It is a full-service restaurant which also is a favorite for catered events. The Inn also has a seasonal window where you can purchase, bottled water, Gatorade and ice cream. There is a patio area next to the horse stable where you can sit and enjoy the sights and sounds of the creek while resting. There are also year-round full functioning toilets right up the rock steps.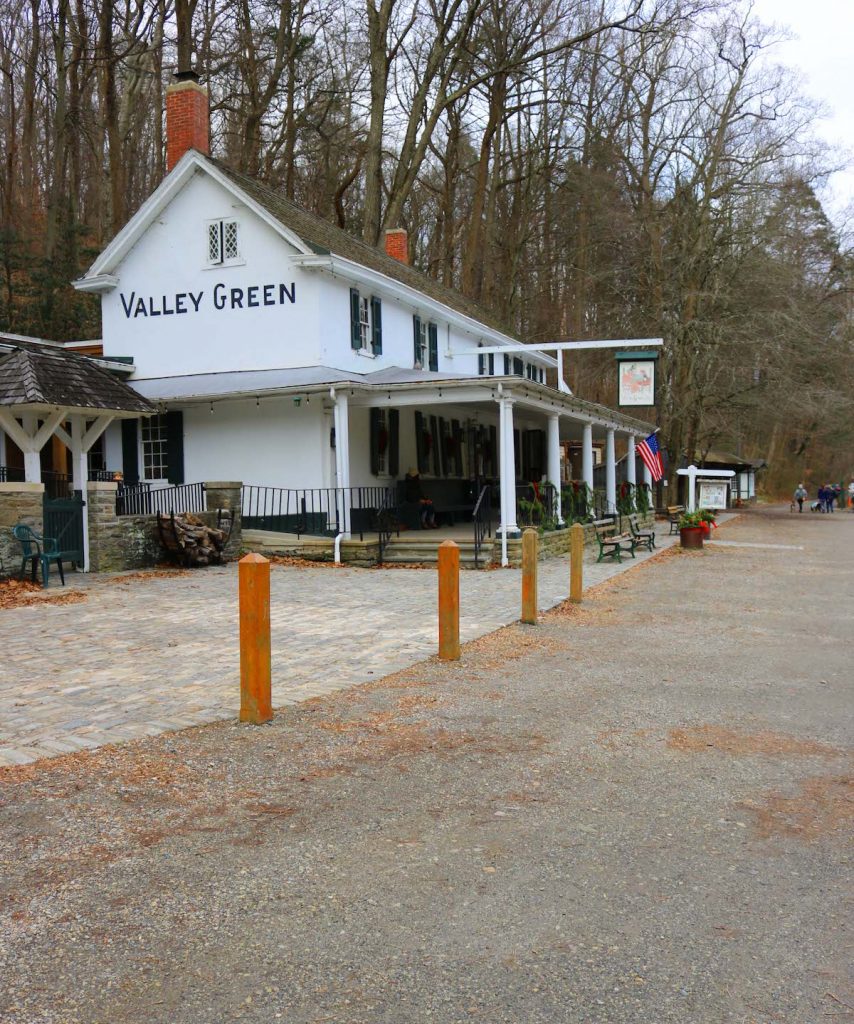 The Cedar House: This is my favorite place to go to after a run for a coffee and a snack. It is right on Forbidden Drive, so you can only get to it by foot so no car noise! They serve fresh food, support local artists, where you can also purchase their work and host various events, such as music, yoga classes, etc. They also sell fresh-made granola to take home. They are dog friendly and have seating inside and out. They do close for a few months in the winter so be sure to check before you head out there.
Bruno's: Northwestern Avenue and Germantown Avenue, a block from the park entrance. This is a local favorite for breakfast and lunch food after a run, walk or bike ride.
Dalessandro's: Is the place to get the best Philadelphia cheese steaks! It is located right out of the park in the Roxbourgh neighborhood on Henry Ave and Wendover Street. All the locals know that Dalessandro's does have the best cheese steaks in all of Philadelphia.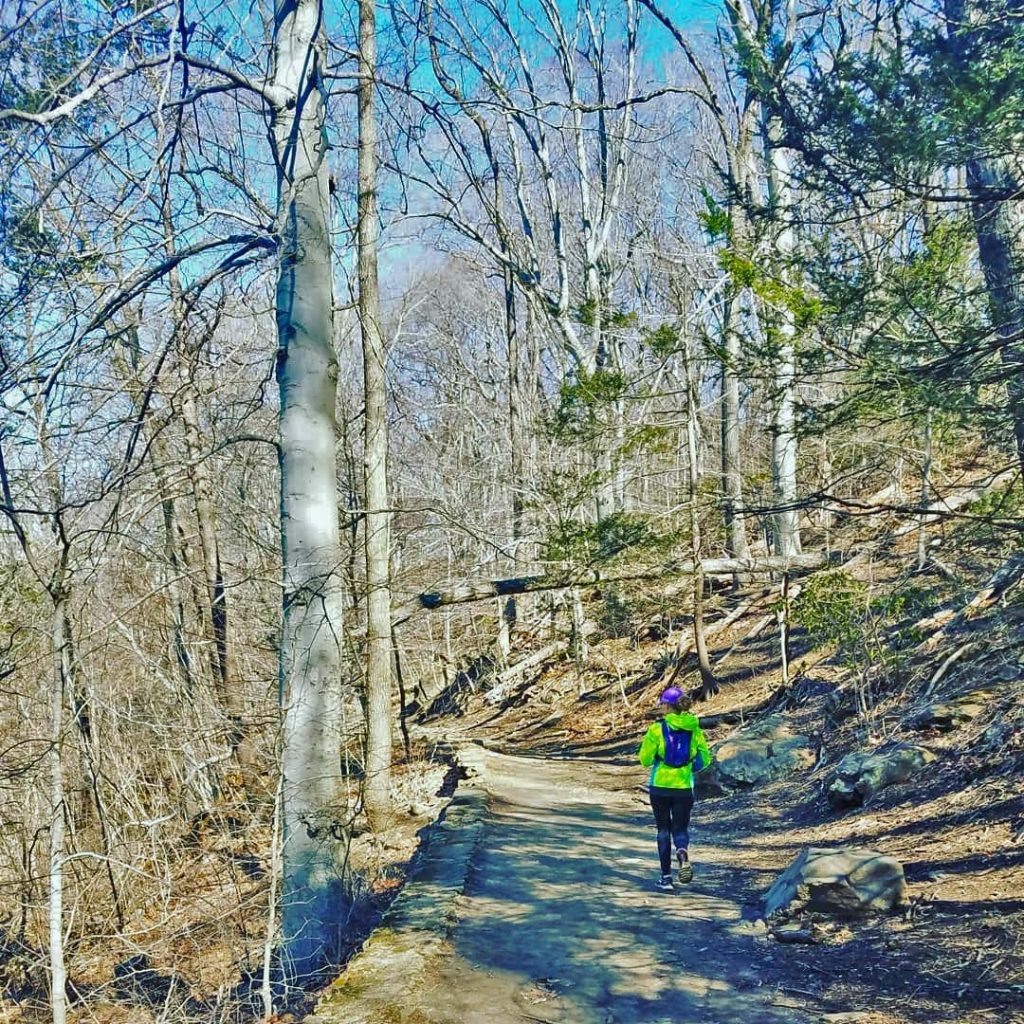 Conclusion: I never get tired of running the trails of the Wissahickon.  It's always a breath of fresh air when I step into the park; it's just a quick drive to the running oasis from where I live.  It is even better when my running buddies can join me, because no one is really that far away.  Even after all the miles I have put into this park, I still get in awe of its natural beauty, challenging terrain and historic features.  On any day you can do an easy run on Forbidden Drive or challenge yourself on some of the more technical trails and steep climbs.  Even during the winter months after a snow fall, Forbidden Drive is a place to run while enjoying the season.  The upper trails can be icy and dangerous, so it is best to stick to the drive during this time.  I highly recommend purchasing the official map of the Wissahickon Valley, the map gives details of the trails, snippets of the park's features and its location within Philadelphia.  So, if you are visiting Philadelphia be sure to check-out the Wissahickon Valley Park for some awesome trail running, you will not be disappointed!
Editor's Note: Trail Sisters also has a local group in Philadelphia! If you're looking for running buddies and ways to discover even more trails, join the group!