The time spent training and getting ready for a race builds up certain expectations in us. Whether that expectation is to finish the race, land on the podium, or beat our previous time, it is hard not to go into a race with a goal or expectation. Our expectations and goals can push us and motivate us to train and work hard, to push ourselves harder than we thought possible. But what happens when our expectations don't match our race day reality, and our goals are slipping away right before our eyes?
Readjusting our expectation DURING a race is a skill that is not easy to learn and a practice that is hard to accept. Most runners who are training for a race are creatures of habit and when the expectations we had going into a race are upended, our whole mental attitude in a race can also be upended. Suddenly every detail we planned out for our race has been erased. Our neat, prepared, and mentally tough minds go from looking like a perfectly assembled breakfast sandwich to looking like scrambled eggs. You can't think, it's hard to catch your breath, your legs aren't moving like you want them too and you are fighting back tears. Now, how did you get to this point and how do you move past it in a positive way.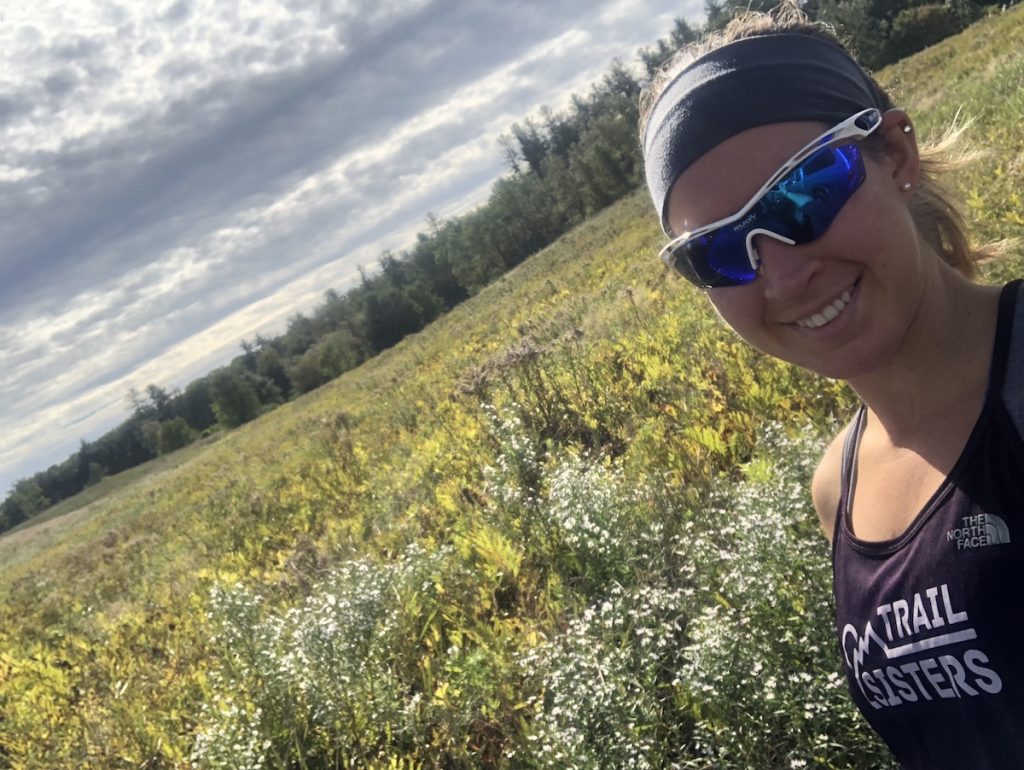 It's race day, you are on the starting line, nervous excitement running through your body. You are ready to execute your race plan; expectations and goals in place. The gun sounds, and the crowd moves forward. One step, two step, three step and so on…
A feeling of dread washes over you, your body, your muscles, the vessel you trained for this moment is not responding how you want it to. The "good feelings" are not there and you JUST STARTED THE RACE. You push yourself, trying to remain calm, hoping the "good feelings" will come as the race continues. The minutes and miles tick by, it's becoming clearer that may not happen. A choked-up feeling rises in your throat, tears threatening your eyes. You know getting upset won't help your race, that choked up feeling will only make breathing more challenging. The more upset you become, the more negative thoughts creep into your head. These overwhelming feelings are exacerbated by the goals you set before the race. The expectations you put on yourself are suddenly weighing heavily on you. Thoughts racing through your mind, "I'm not going to meet my goal," "why don't I feel good," "I don't want to let anyone down with this bad race" (when really you are afraid to let yourself down!).
The expectations in your mind can be a paralyzing factor in a race. There comes a point in a race, if it's not meeting your pre-set expectations when those expectations can change. Being able to shift your mental focus during a race is an essential skill that can turn your whole race around. Going through an entire race struggling not only physically, but mentally is doubly taxing. Negative thought after negative thought further hurting your race. There comes a time during a race when expectations can change and that is not always easy to accept. Just because a race is not going how you wanted it to go or it is not going as well as the last time you did the same race, does not mean you cannot get something positive out of it. It does not mean your race won't improve as it goes on.
Sometimes mid race (or earlier) expectations can (and should) change. Changing your thinking from fear of not meeting your expectations to positive thoughts and new expectations can completely change your frame of mind in a race. Positive thinking can also completely change how your race is going. Being able to relax and accept the current reality of your race may help you reach a point in the race where you are feeling better. Shifting your expectations mid race, even if it is as simple as changing the negative thoughts to positive ones, or as big as accepting that you may not reach the podium that day, and that is okay. Just being able to run the race, be out on the trail doing something you love, challenging yourself, and finishing is an accomplishment and something to be celebrated.
One of the parts of the race where I normally need to be ready to focus on positive talk and not mentally breaking down, is the start. I start slowly and I know that, but as well as I know that I still struggle during a race. I know that those panicky, negative feelings are going to pop up in the first part of the race. I know I need to focus on positive talk and focus on my own race. Comparing my race start to others is not going to help me complete my best race. It takes a commitment to mental strength to focus on thinking positively, on not letting the circumstances of the race and your expectations bring you down when execution of your race plan is not going as expected.
Sometimes smiling, relaxing and enjoying the race helps me race better. Expectations and goals can be ever changing, who says your expectations and goals must be set in stone? Who says you can't adapt to the reality that is facing you? Isn't that what trail running is all about? Adapting to the environment around us, making minor adjustments for every rock, root and snake we encounter. Getting back up and continuing to run after tripping and falling is a regular part of trail running. If you run on trails enough, you are bound to fall at one point or another. Trail running is full of unexpected and surprising moments, that's one of the reasons trail running is so fun, so exhilarating. It is hard to accept that things are not going as we planned in a race, but charging forward, shifting your focus, and adapting to your reality will help you overcome any unexpected or "rocky" (yes pun intended) moments you run into.
Feature photo courtesy of Michael Scott.