I am often asked: "How do you train and recover before and after a big race?" The question is generally asked meaning the physical way, but I firmly believe a big part of training and recovery is mental. I have been running ultra marathons since January 2017 and in that time, I have gone from tough 50ks all the way up to the 100 mile distance, and to grow to this distance means the training has been just as much a mental workout as a physical one. I have studied numerous training plans, diet regimens and cross training exercises, and though these are extremely important, I was finding myself still struggling during races when things weren't going according to "plan." I decided to reset: Try to figure out how to adjust my training to account for these "lows" that I was experiencing during my races. From the suggestion of a friend, I decided to write down after every race the three things I did well and the three things that I either struggled with or could improve upon.
In the beginning, they were so simple like "bring extra socks," and as the races got longer and harder the answers became more complicated. The most consistent answer I wrote down after these races was "struggled with bad thoughts at night." During every race, you will naturally have highs and lows you can't avoid. For me when the sun sets during a race and I find myself alone in the dark, my mind begins to wander to places that I don't want it to.
I have silly thoughts of dinosaurs hiding in the trees, the boogey man crouching behind a bush, and lions, tigers, or bears lurking behind me. Mind you I live in South Texas… On a deeper level, I think of some of the people that I've lost, I think of the painful things that have brought me to where I am, I think of the enormous challenge that I have taken on, and worst of all, I think that I can't keep going.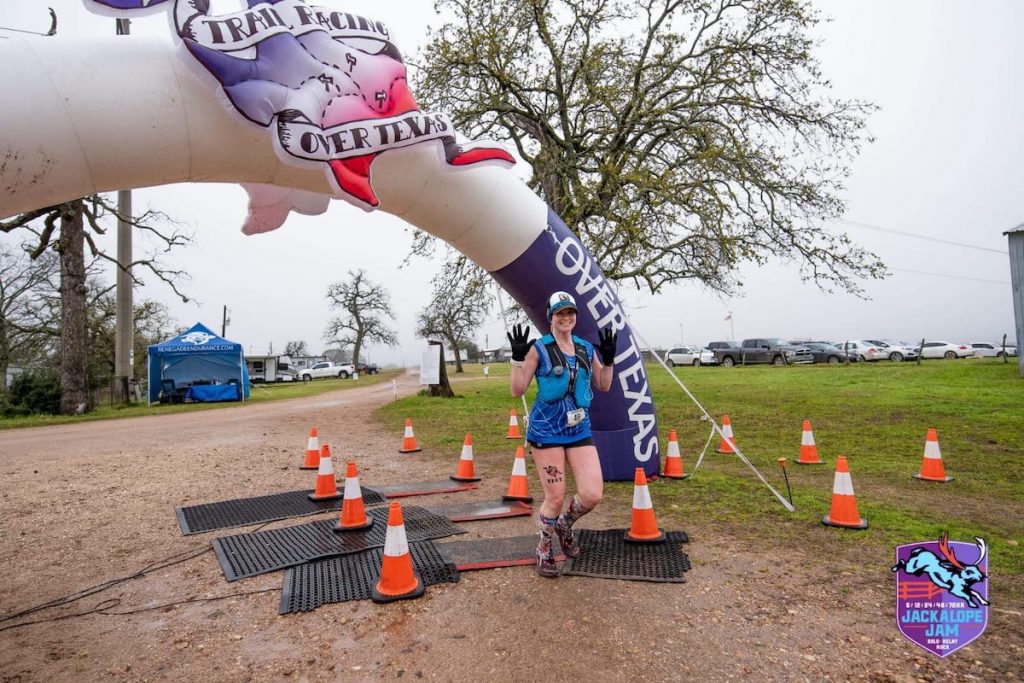 The fear that is hiding inside of us all is the most crippling obstacle you can face during an ultra, during those long lonely dark hours. There is no level of physical training to prepare you for the storm of emotions. Fear is my biggest challenge. How do you combat such a strong emotion? Why does it attack me once the sun goes down?
I have continued to work on my mental recovery after every race, and this FEAR is always on my "to be improved upon" list. The level of accountability has started to increase and even though the races aren't getting easier, my ability to confront the mental blocks is becoming stronger. This past weekend, I decided to take on a race that crushed me last year – Habanero Hundred 100k. It is a brutal race that I DNFd in 2018 after crushing my toe with a large ice chest mid race. I have blamed this failure on that toe religiously until I really started to take accountability for the races that I haven't finished.
The toe was extremely painful, throbbing, and bloody in my sock, but I wonder – could I have slowed down and pushed through the pain? This race is so hard because it takes place in South Texas in the middle of August at noon with no shade. The average temperature is in the triple digits and since it is a private cattle ranch, there is deep sand in many sections of the course to make blisters a guaranteed novelty to take home with you. Considering how difficult it is of a race, the number of people who quit is always a high percentage whether they trained hard or not. This race just beats you into submission.
In 2018, I tapped out from the pain, but in 2019 I pushed through and ended up with a second place overall female result. I had to dig deep inside of me and saw that I was within reach of a coveted podium spot and I told myself, "this is possible, YOU CAN DO THIS!" The race is a looped course and my final loop was my fastest of the entire race. I crossed the finish line expecting to be a third place finisher and instead I was told, "Congratulations, you're the second overall female!" I nearly fell to the ground in tears because I hadn't just conquered one of the hardest and hottest races in Texas but I had battled the demons inside of me. The demons that tell me "You can't finish this. You can't do this. You don't deserve this."
Finishing this race in this way has left me with so many questions: How did I turn it around in just a year? How did I overcome the night time terrors? I don't feel physically stronger than last year, so what is the difference? The answer is simple – I trained myself mentally. Finally! I had always focused so heavily on the physical training but since a devastating DNF at mile 85 at Brazos Bend 100 in 2018, I worked hard to make myself accountable.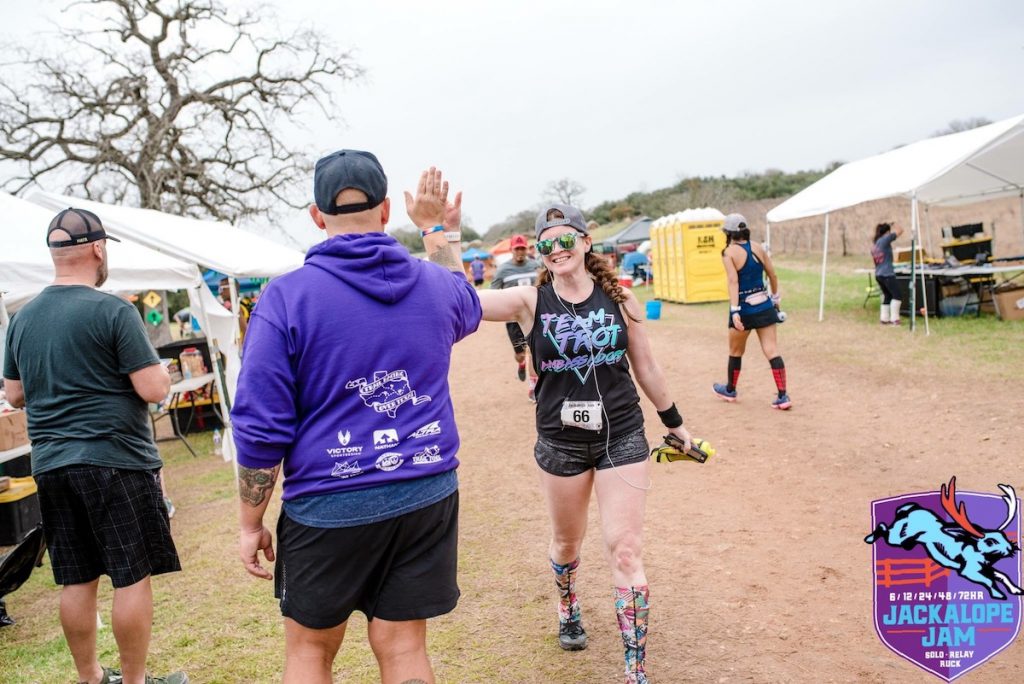 My three things good/bad weren't just a recovery exercise, they were a mental road map for the future. In order to face my fear, I had to first acknowledge its reality and accept it. I couldn't escape it, I couldn't hide it, I couldn't deny it, but I could accept it. I had to realize that by accepting it, I learned that it's okay to be fearful and it doesn't make me less of a runner or a person. Taking personal inventory after each race showed me patterns in my running but also patterns in my losses. It sounds like such a simple thing, but training your mind to slow down and say "Hey girl, it's okay to be scared, but you've got this," and the fear slips away.
Everyone has different reasons for running and different reasons for hitting the quit button during big races, and learning that taking care of my mind and training my emotions is just as important as my training runs leading into these big ultras. Fear isn't something that just goes away. I will probably struggle with it forever, but if I can just slow down and remember to take care of my mind, then my body will follow. Self-reflection and accountability as both training and recovery tools can help keep the mental DNF monster at bay.