"You've got to see it to believe it," a common statement, or maybe even a cliché, but it's true. Observing a situation, action or event provides the proof that it's possible. Sure, there are some who don't need an experience to believe in what can be, but for others, having that example is what provides comprehension in what they too, can do.
Like in most sports comprising of both male and female competitors, women in trail running are also less recognized and celebrated for their achievements. There are many reasons that contribute to this, but one is the lack of representation, and without representation there is a lack of overall awareness.
So, how do we fix this?
A great place to start parallels with the beginning of person's life. Educating and exposing kids to sports opens the door to interest. At that point it's our job to foster their curiosity and present participation opportunities, and of course provide encouragement and lots of adda-girls!
Educational institutions also need to pull their weight. Ever look in your high school's award case and count the number of women's trophies or awards? How about your university's Hall of Fame? How many female photos or names can you count? 99% of the time you will find more men's memorabilia as compared to women's. Now you could argue the reason for this is because of poor performing women's teams, or the limited time Title IX has been around, but those answers generally come from people who struggle with the idea of progression and enjoy reliving "those good old days." There is no reason for excluding fellow female athletes in celebratory platforms.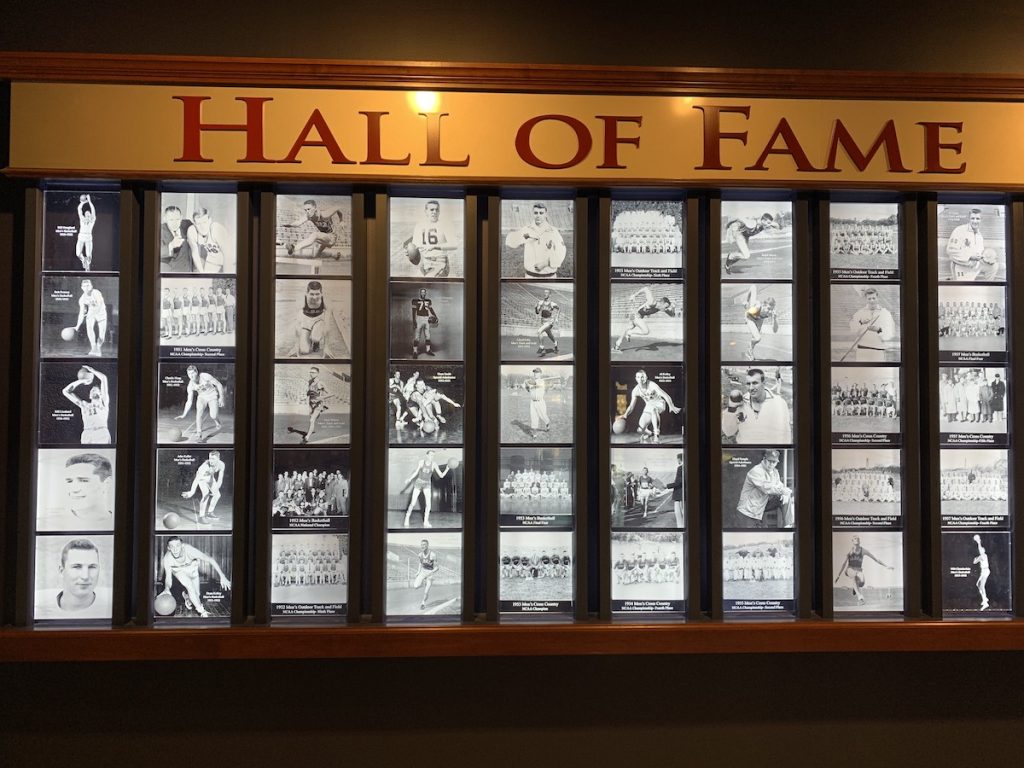 There are many ways to celebrate achievement and participation. For example, including an engraved baton from beating a rival school in the 4×800 meter race, even though the team may have lost the meet. Highlighting individual personal bests or achievements. Celebrating the women who were the mold breakers, or who did it first, even though they may not have finished first.
And while we're on it, how about having a pep rally for all teams, not just men's ball sports. The athletic director and administration should have an invested focus in growing fan and student participation and appreciation for all school sports, not just the ones played under Friday night lights.
Another way to grow awareness is through role models. Who better to inspire new comers to a sport than the mold breakers, everyday s-heros and high achievers. A few weeks ago at the 60th Anniversary of the Pikes Peak Marathon and Ascent, part of the Golden Trail Series presented by Salomon, a woman by the name of Arlene Pieper was honored for pioneering the first female completion of the Pikes Peak Marathon back in 1959. Not only was this the first female completion of the Pikes Peak Marathon, but also of any female marathon completion in a numbered event within the USA. Roberta Gibb (1966) and Kathrine Switzer (1967) are attributed as the ground breakers for women's entry into the marathon after competing at the Boston Marathon, but they weren't actually the first (still very important and inspirational!).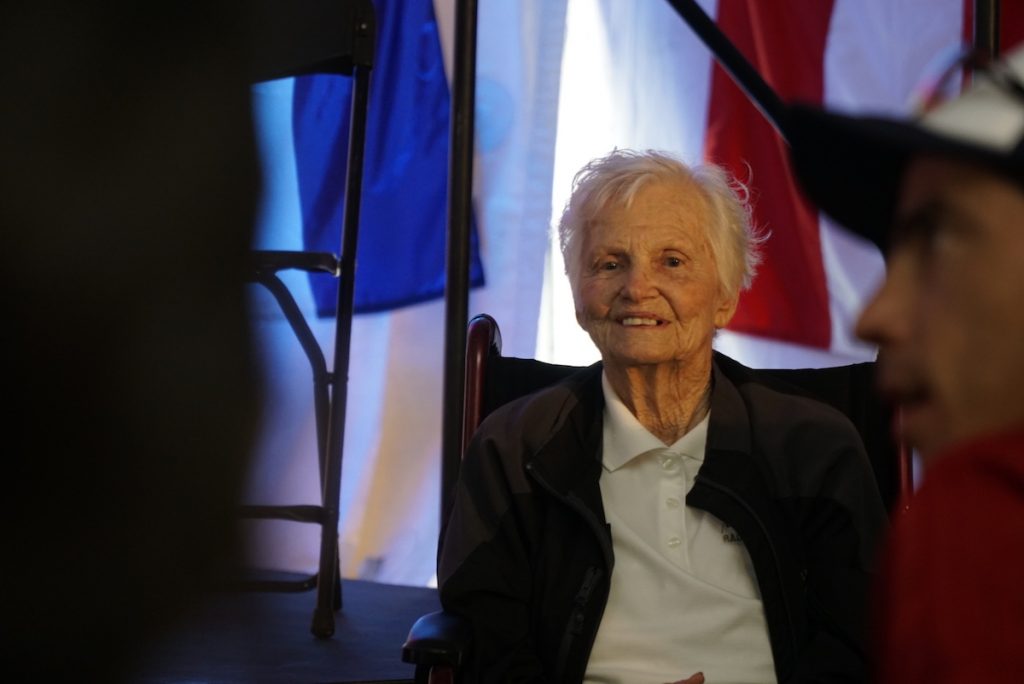 Arlene was 29 years old when she ran the marathon, and was also a mother. Her daughter Kathie 10 years old, joined in the race with her father, both with the expectation to stop halfway at Barr Camp. Instead, Kathie and her father went all the way to the top, making Kathie the youngest competitor to summit Pikes Peak.
When asked if she had a message for women considering participating in trail running, Arlene said, "If there is something you want to do, get out and do it for yourself. Learn how to train and be prepared."
Though Arlene may not have had any female sports role models to look up to at the time, she still had (and has) a strong belief and drive for what is possible. "Women can do anything, and we will have female President one day."- Arlene Pieper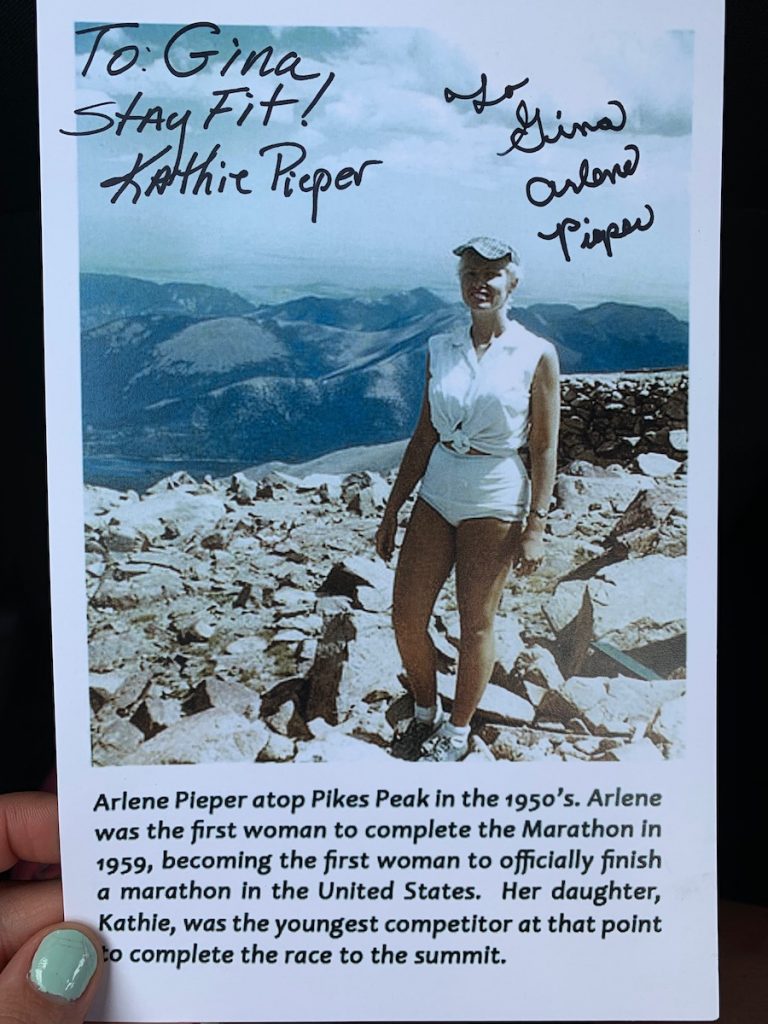 Other role models that often get looked over are the everyday s-heros. Take the mother of three working a full-time job and still making time to train for her first hundo. Those who are always fighting cutoff times, and sometimes don't make it, but are always ready to sign up for the next race. Or Salomon Ambassador 42 year old Margaret Spring for example. She just completed the TransRockies Run 6 day stage race in Colorado, all while battling a fear of downhill running. When asked her motivation for trail running, Margaret said, "To keep exploring the world…so many places you can get to on foot, that you wouldn't otherwise have the opportunity to see."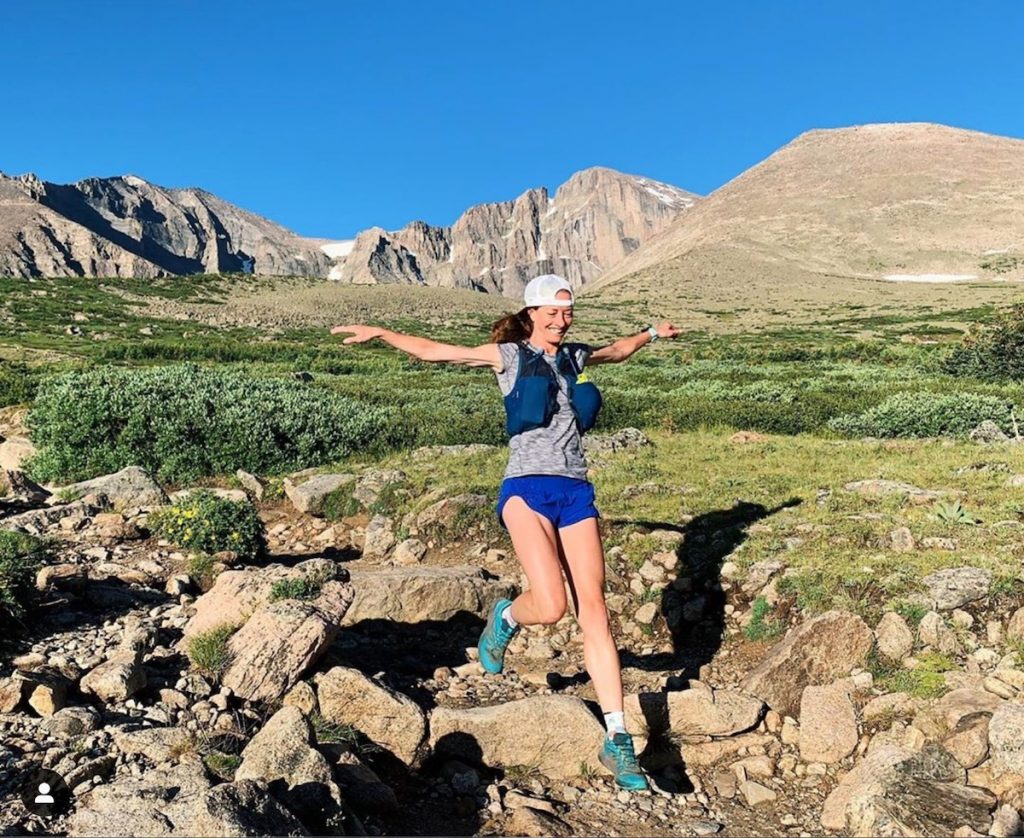 Margaret and many other runners have very relatable stories or situations to our own, but by observing their will to persevere, it empowers us to follow our passions and literally, go for it. This is where you say, "If she can do it, I can do it too."
When it comes to the high achievers, these are the folks who inspire us, they help us to facilitate our dreams and goals. Salomon athlete Courtney Dauwalter recently took the women's win (21st overall) at the famed Ultra Trail du Mont Blanc (UTMB), a 100 mile trail race that circumnavigates Europe's highest peak, Mont Blanc. Additionally, Courtney has the women's win at the 2018 Western States Endurance Run, and the overall win at the 2017 Moab 240 Endurance Run. Needless to say she's an Ultra Addict (check out her new Salomon TV video), but she also displays courage, camaraderie and relentless drive. She is someone people love to cheer for ( #peopleschamp), as she represents success from hard work, and inspires what is capable if you are willing to put your mind towards something.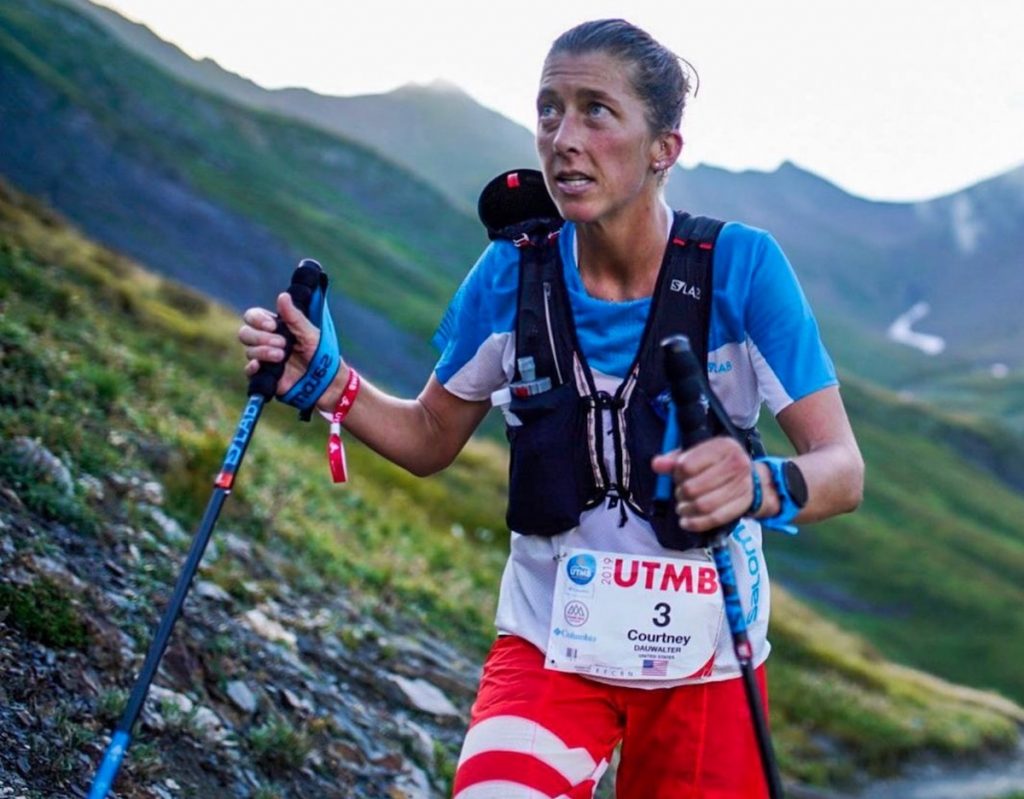 Lastly, outdoor organizations (specifically trail running brands) not only have a responsibility to present female representation and awareness, but they should also be creating it. Besides their love for creating products that will better your experience on the trails, these companies also rely on your consumer dollars to stay in business. Thus, it is in their best interest to make sure all types of people are welcome to the sport.
There are many ways a brand can make an impact, such as imagery, content and team athlete ambassadors, but how about actual community outreach and programming. An example of literal community interaction with awareness and education is Salomon's How to Trail Run Clinics. These clinics cover trail running techniques and are taught by both male and female representatives.
At the Pikes Peak Marathon and Ascent, Salomon athletes Max King and Megan Kimmel instructed runners on how to run and fast hike uphill efficiently, and also how to navigate downhill running quickly and safely. Having the opportunity to observe, learn from and question either Max or Megan made the clinic feel more approachable and overall helpful. Interacting with runners in order to provide them a better experience and by doing it with inclusivity in mind, is the key to creating a stronger community and sport.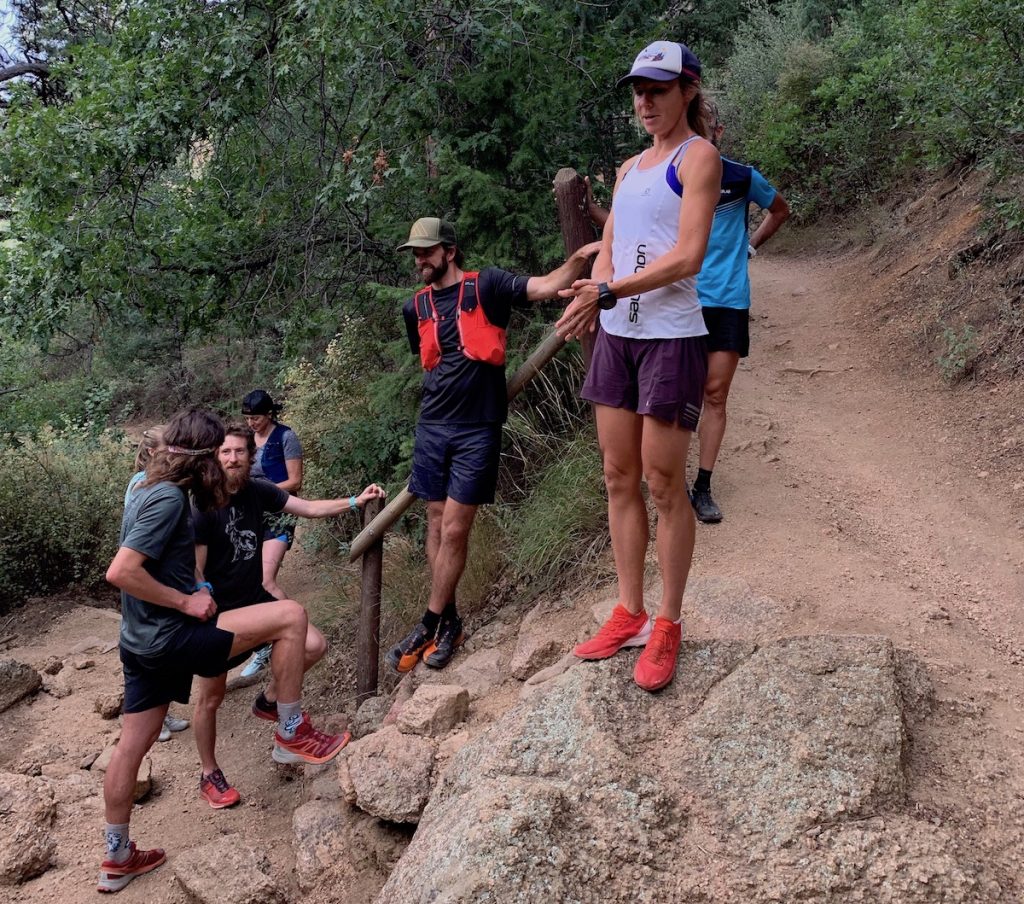 Though we've had years of women hearing don't, shouldn't or can't, it is totally possible to reverse the mindset to do, should and can. With all parties helping to provide and create better representation (for all types of participants) in the sport, it will grow awareness and result in higher participation and added opportunities for all.
The suggestions above are a great start, but are also only scratching the surface. We'd love to hear your thoughts or ideas on what else can be done to boost representation and awareness for women in sport.