Who would guess a small town in Western New York would have such a wide variety of trails for runners, hikers, and adventurers to choose from? Rochester lies in close proximity to the Finger Lakes Region, and it simply cannot be left out. Katelynn Wagner wrote an excellent contribution on "Where to Run in Ithaca, New York" and you can easily tie the two areas together for some serious trail adventuring.
The region boasts four distinct seasons, from cold snowy winters to hot and humid summers. Fall is a favorite season for most as our foliage and leaf peeping is spectacular. We may not be as mountainous as other regions of the U.S., but the 11 Finger Lakes were created by glacial carving thousands of years ago, creating a rolling and technical landscape. After you check out the trails, both Rochester and the Finger Lakes are known for their wine making and local brewery options, or go for a swim in one of the 11 beautifully scenic lakes. Let's break down the trail scene.
Rochester, New York
To help you stay on trail I recommend downloading the free TrailsROC! app. It provides GPS and trail blaze color coordinated maps. The app was created by a local non profit organization by the same name. It is a must have app for visitors interested in confidently exploring new trails.
The Crescent Trail: This is the most popular option for those looking for a little more technical trail close to home, and with lots of elevation gain for the area. The main trail is blazed orange and runs roughly 18 miles one way with plenty of good parking along the route and convenient places to drop water and fuel. This also connects to The Seneca Trail which is more rolling and easy going, and is 14 miles in length. Some hearty souls have completed an out and back on the Crescent and Seneca combined for an extended training session.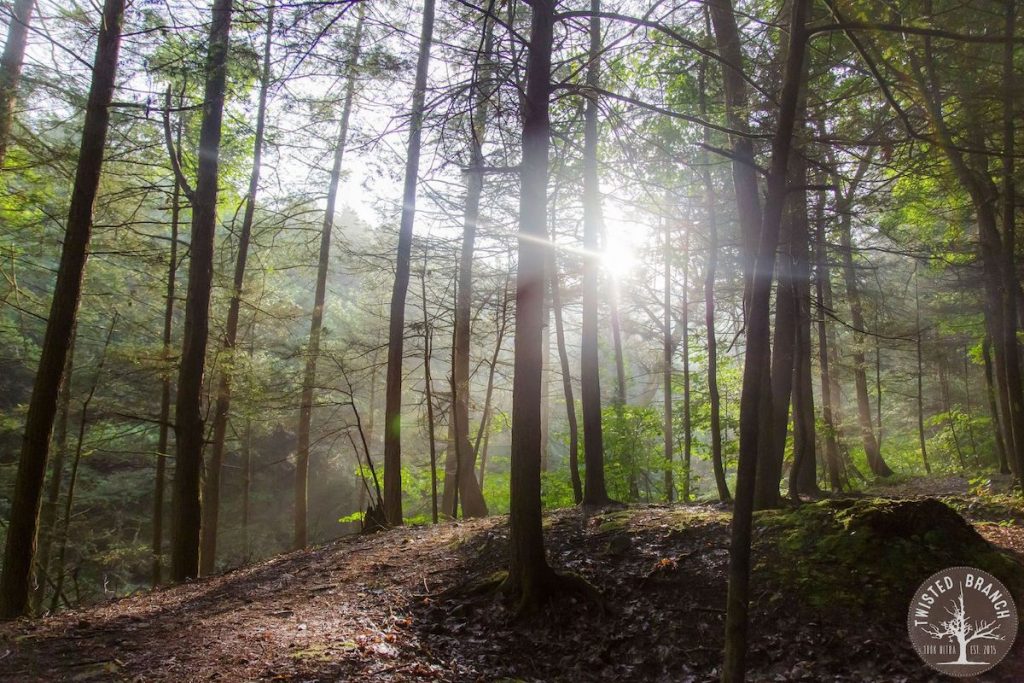 Mendon Ponds Park: A more family friendly option with many amenities such as a bird watching and feeding, non-motorized boating and horseback riding. You could easily spend the entire day in this park. It has a mix of rolling trails (blue and green trails, also known as "East Esker" or "Mendon 10k loop" if you connect the two trails) or more cross country and flat (purple and red trails).
Where to Eat:
The Rochester area has no shortage of incredible food options. A low profile, cash only breakfast joint known for their pancakes and breakfast sandwiches is a little known gem, Food at Fisher's Station. If you are looking for something a little fancier then a cash only diner, check out the beer at New York Beer Project for good beers and great food.
The Finger Lakes Region
Bristol Hills Branch of the Finger Lakes Trail A 60 mile branch of The Finger Lakes Trail that runs from Ontario County Park to Champlin Beach Park, this trail will challenge any ability with its relentless technicality of rocks and roots, to regionally extended climbs and descents. It truly showcases the region's trails and small towns.
Bristol Mountain: Used for skiing in the winter, there is a simple gravel path that runs the south side of the mountain (see hyperlinked map for Lower Affinity, Eclipse and Milky Way trails). It starts right at the base behind the main building and scoops up the left side of the mountain to the top chalet. This would be a great choice for mindless hill repeats or great vertical gain in a short distance. Roughly 1.5 miles to the top with 1,000 feet of gain.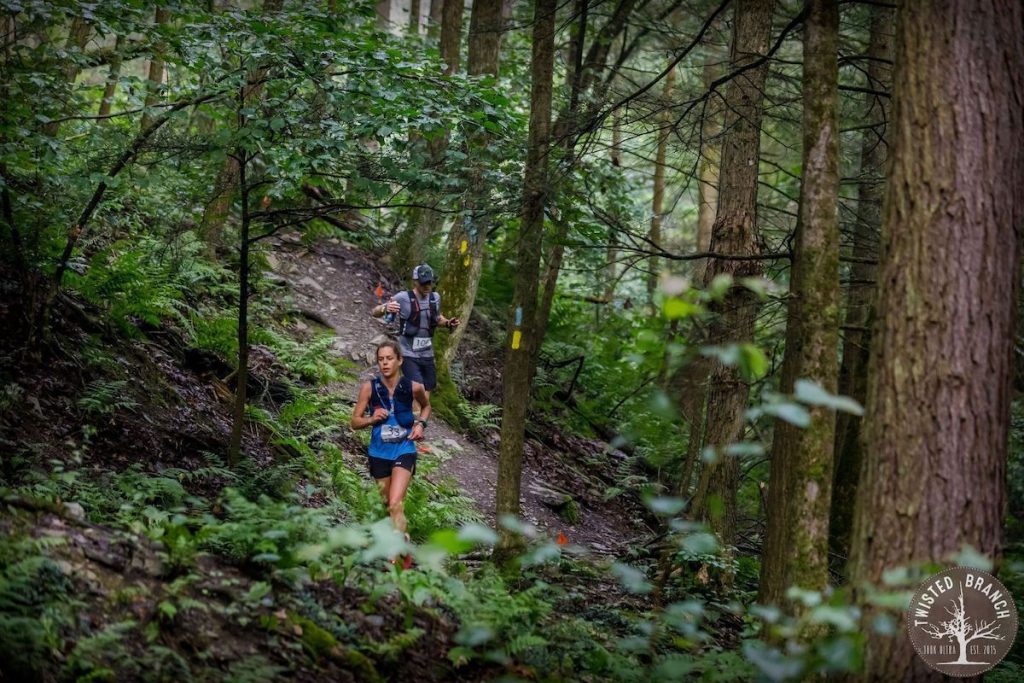 Gorge Climbing: For some shorter more adventurous trails, the region has incredible gullies and waterfalls that the glaciers created. Just be careful, wet rock can be precarious! Some highlights in Naples, New York::
The area is full of adventures and trails that are safe to use, easily accessible and challenging.
Where to Eat:
With a variety of vegan and meat options, great drinks and live music Hollerhorn Distilling is a must visit in Naples. They sit upon the hillside with a deck that peers over High Tor Wildlife Area and the Windmills south of the small town. Tied for a favorite place to eat would be Roots Cafe, where you can also taste some funky local wine at Inspire Moore. Both restaurants boast an incredible veggie burger, which makes for great recovery fuel after your trail run.
Where to Eat in Hammondsport: If you decide to check out the more southern terminus of the Bristol Hills Branch of the Finger Lakes Trail, check out Burgers & Beer for a diverse menu in the charming town at the south end of Keuka Lake, better known as the Crooked Lake.
Feature Photo: Goat Factory Media Entertainment