"The challenge of ultrarunning is 90 percent mental and the other 10 percent is all in our heads."

Ray Zahab
In 2017, I turned up to run two 100 mile races, Sinister 7 and Lost Souls. Yes, I had done the training, packed my drop bags (which I so often look at and want nothing from when I am racing!) and organized my racing pack; but I DNFed both. I thought I could just turn up, run and everything would be ok.
How wrong I was.
I learned the hard way as I suffered so much in those races, mentally wanting to stop at every single aid station, battling with myself the whole time. I did stop and I was relieved.
Those three letters, DNF can be so deflating after a race, but they can also be so enlightening.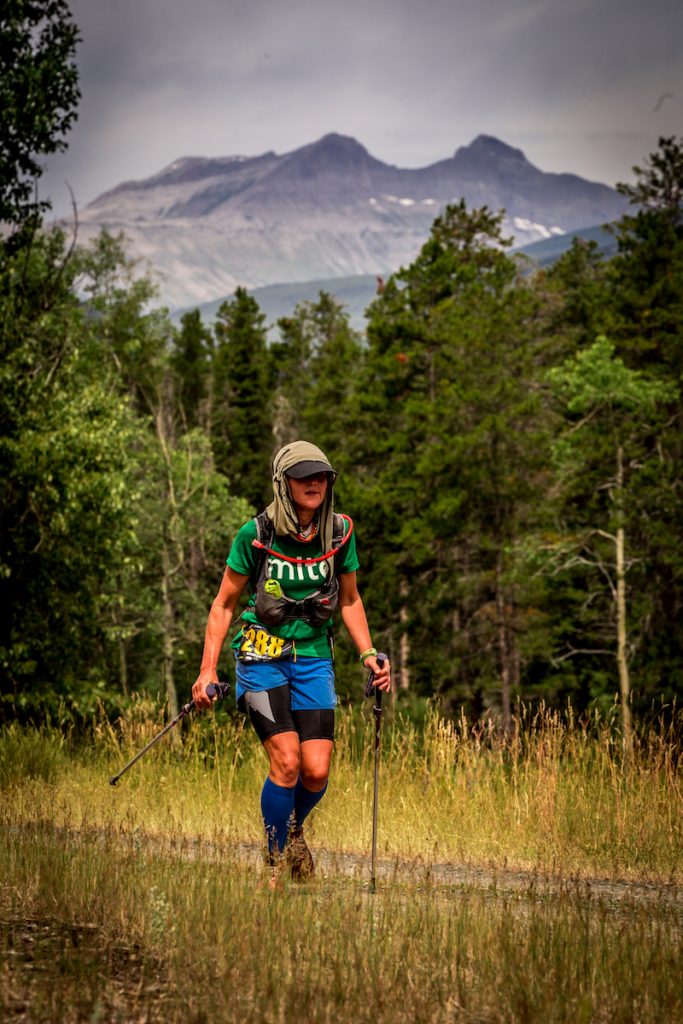 I did not want to be in either race. I had no "why" to finish and help me through the tough times. I had no desire to work hard. No drive to reach the finish lines. I had not spent time working on my mental strength. I let my mind get the better of me.
These attitudes actually came as a complete surprise. I tried to understand what was going on and what I could do to change. It has taken nearly two years of research and work to put together a plan to follow before each race or a really long run. I do not view this time as a negative experience. In fact, the complete opposite. This has been a great learning experience and I have loved the journey and I am still learning.
So when I came back to my family this year and said, "I'm thinking of running Sinister again…but this time is different. I actually want to be there." There was a sigh of "Not again!" However, it was different. I did want it enough and I finished 4th lady, where only 28% of the field finished.
So how did I get there?
I have identified six key strategies that I now use prior to any race or long run. I find these are invaluable and have made an enormous difference to my running.
Your "Why"
I would say this is one of the key areas to work on and understand. Do not go into the race because of the t-shirt or medal. This will not get you to the finish line in tough races. You have to want it for a reason, and this reason must be strong enough to endure the really tough times in an ultra where everything hurts, your mind and body are tired and the blisters on your feet are painful with every single step you take. Your "why" can change and does not have to be the same for every race or run, but you have to believe it. You can broadcast your "why" or it can remain personal. It does not matter. It just has to motivate you in tough times.
Visualize the Race
This is another great strategy to work on. If you are struggling with time, plan to cut your long run short by five minutes and as you head back from your run, think about your race, visualize yourself with full energy at the start, during the race, and at the end. See yourself conquering the hills, or running the flats at a good energetic pace. See yourself in tough times, but watch how well you manage yourself out of it and move on to enjoying the event. See yourself in the moment, running, having fun and being strong.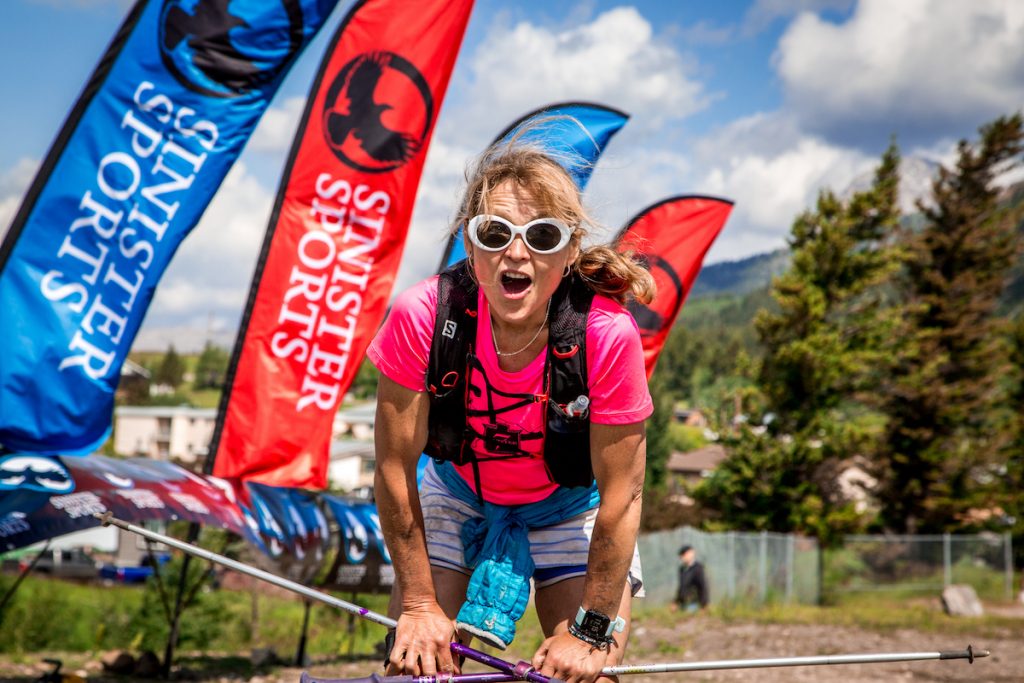 Process
Another simple way to help manage the run or race is by breaking it down into a process. Do not think of the enormity of what you are about to embark on. Instead, break it down into chunks so you can manage each individually. Work and focus on being in the "now or moment" (see next point) during each section and do not think about the next one until you are there and running in it. So for instance, if the race has seven transition areas, then focus on each one as you are in it. Breaking the run/race down like this will help you handle the overall event.
Be in the Moment
For me, this is a work in progress! By being in the moment in a run you can really work on controlling thoughts, feelings and then your emotions. Work on running in the present. Be in the here and now. It is hard, but really beneficial because when your mind starts to think, this causes feelings which lead to emotions. These emotions can be negative and consequently impact how you are doing physically and therefore how you are managing your running. For me this means, counting my steps, focusing on breathing, and enjoying the beautiful scenery around me.
Be Flexible, Be Prepared if (when!) Things don't go as Planned
Think about all the things that may not go to plan in your run and prepare yourself mentally for this. It does not mean that you are being negative, but ready, just in case. So if something does happen, it does not upset you. Instead, you do what you have planned and move on. This can be added to your visualization time.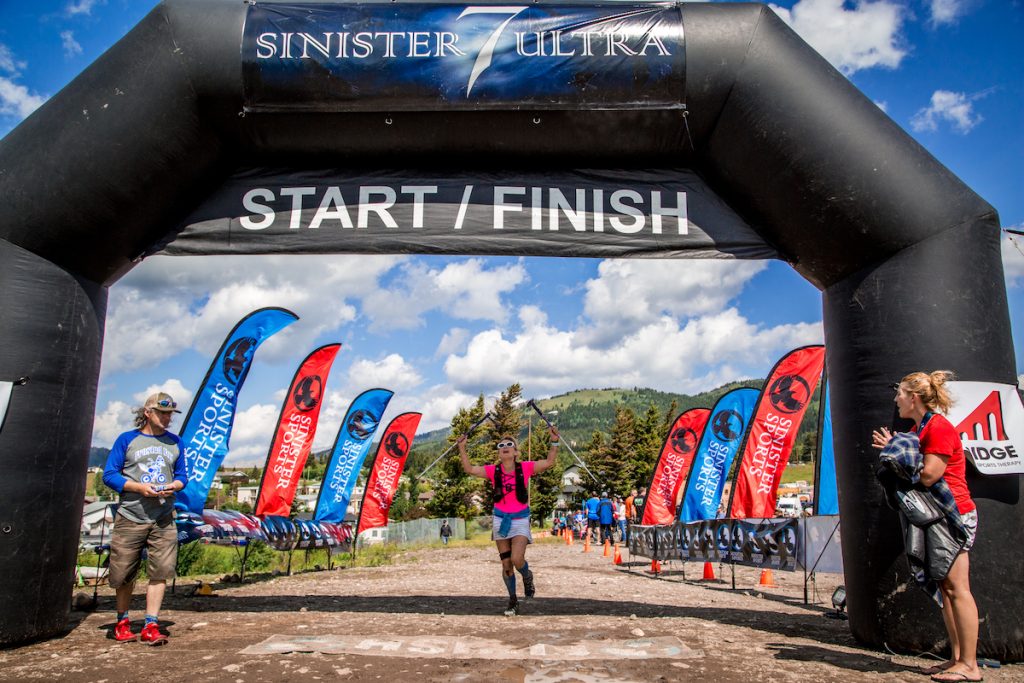 Smile and Mean It
If you watch many of the elite ultra runners, they are often smiling. Smiling releases the neurotransmitters in our brain – dopamine, serotonin, and endorphins – which reduce blood pressure, heart rate and stress, therefore helping us relax. Smiling makes us feel better, and practicing this in your runs will help you enjoy yourself more and feel good. Try it!
I would encourage you to work on these over a period of time and adapt them so they end up working for you.
Good luck!!