For the longest time, I thought working with a coach was for "real" athletes, not a middle-of-the-pack runner like myself. I run just for fun, and I have no delusions of grandeur involving an Olympic medal, sponsorship, or a prize purse. Coaches are obviously for people with serious talent and not for those of us who squeeze in training between work, family, and bowls of ice cream. Right?
Wrong.
After years of using online plans for my training, in 2015, I decided to try working with a coach. I had signed up for quite a few races, and didn't want to jeopardize my chances of finishing or accidentally getting injured by under or overtraining. As my husband said, I was "protecting my investment" of my health and body, and let's be honest, those race fees.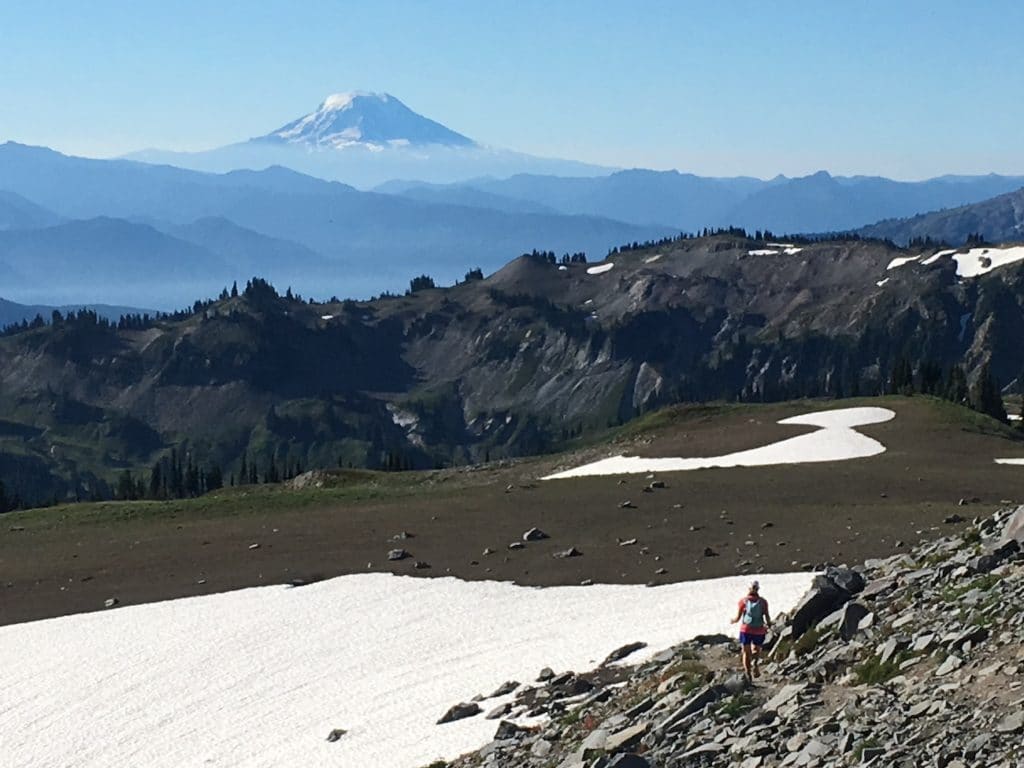 Turns out working with a coach made a world of difference to my season! I was successful at all of my races, but I gained so much more than just mere achievement of my goals. While I have enough experience after four years of racing that I could make my own training plans, I still find value in working with a coach. The encouragement, peace of mind, and confidence knowing someone has me trained up juuuuuust right is priceless.
What are the reasons to work with a coach, even if you're not an elite athlete?
It can remove worry of under or overtraining. This is a valid concern, especially with endurance sports like ultrarunning. It's a fine line to walk with under or overtraining, and the consequences can be long lasting. Some people can tolerate 150 mile weeks, while 35 is plenty for others. A coach can help you determine what works best for your body, your life, and your goals.
They can create a training plan that fits your schedule. For those of us unsponsored athletes who work regular jobs and/or raise families, using a premade training plan from the internet can be tough. A coach can customize a plan that works for your schedule, yet still helps you achieve your goals. Only have 30 minutes on a day between commitments of work and family? They can assign you a shorter tempo run, hill repeats, core work, or something else that has worthwhile value without compromising your "regular" life. They can also adapt your training plan as you go, because sometimes "life gets in the way," and you need to modify your schedule due to a last-minute business trip, a sick kid, or some other wrench life throws your way.
Accountability. We all have the best intentions, but sometimes we can falter in the execution. Knowing that someone has created a plan just for you, and they're waiting to hear how a workout goes make it that much more motivating. I'm a goody-two-shoes at heart and never want to disappoint, so it really helps on those days when I'd really rather not do hill work. And let's be honest, it also doesn't hurt that you've paid a coach to work with you. Not wasting that money (or the opportunity) is a great way to stay accountable.
Learn from experts in the field. If you decided you wanted to learn to play cello, you wouldn't just buy one and start sawing away, right? You'd work with a qualified teacher who could help you learn the basics, polish your skills, and improve your technique. Any sport or art requires lots of practice, and while it's possible to self-teach, improvements often come much faster with the right guidance from an expert in the field. This can be everything from help with running technique on gnarly trails or steep climbs, to advice on what to bring in your running pack when you're out for six hours (what, more than just water and my phone?), to suggestions for trail food (because you can only eat so many Oreos). Use their experience to your advantage!
They can help you plan running routes (road or trail). When I started trail running, I only knew about a few trails, and had no idea where else I should go. Sure, theoretically you can run on any trail, but ones that require crazy bushwhacking or have more rocks than dirt are not conducive to forward movement (although depending on what you're training for, they can make great training routes). A coach can help you identify the best routes for you and your goals – hopefully with some killer views along the way!
They can challenge your assumptions and push you (safely) to new limits. Ever think you weren't tough enough for a particular challenge? I have. But then my coach reminded me that I was strong enough, I had this, and please call her when I finished so she could hear all about it. It's so easy to doubt oneself, but a coach can remind you that you CAN do the hard thing and safely support you along the way. They also can suggest races or events that we wouldn't think to enter, because self-doubt is a powerful deterrent. Sometimes we just need someone else to believe in us until we can believe in ourselves.
They can inspire you. One of the great things about the coaches I know and/or have worked with is that they are total badasses. Jess Mullen has finished 42 races of 100 miles or longer, placing in many of them. Jessica Kelley runs incredible self-supported backcountry adventures and races in Alaska (in the winter!) Alison Naney loves exploring the Pacific Northwest and lives for the gnarliest trail she can find. All of these ladies are equal parts athletic coach, therapist, and backcountry guru, and they inspire me to be the best I can be.
If you're still not sure if working with a coach is right for you, chat with someone else who has been coached. Word of mouth is a great indicator of the coaching experience. I would also recommend setting up a meeting or phone call with a potential coach to discuss your questions, goals, their coaching style, and pricing. Many coaches have different packages available that vary in price, so there are options for a range of budgets. If they're a good coach, they'll welcome an "interview" because they also want to make sure it's the right fit for everyone involved.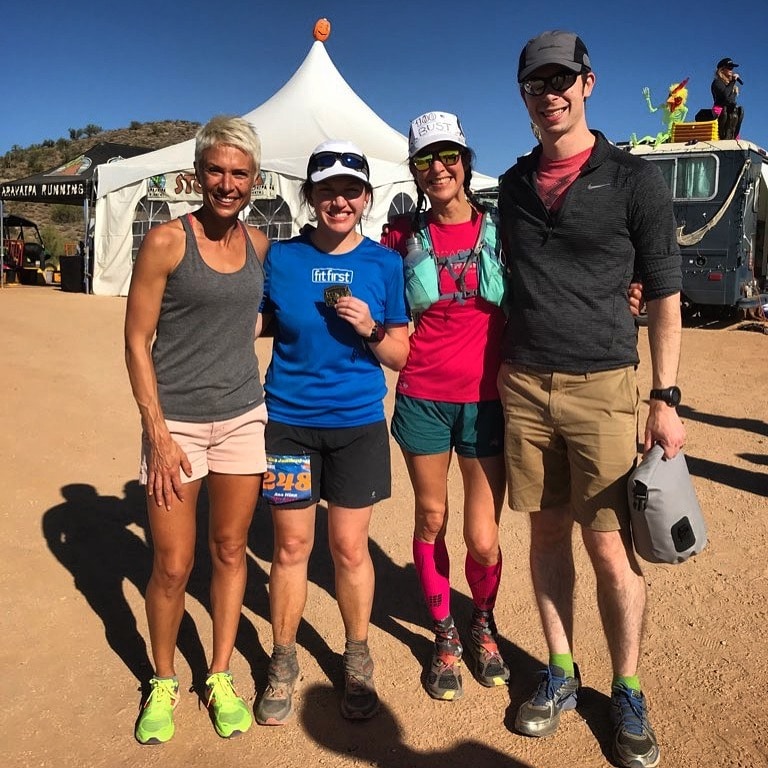 Don't think just because you don't have a sponsorship that you're not worthy of a coach. You deserve support and guidance, no matter if you're breaking the tape or rocking a DFL (a.k.a. getting your money's worth, as I like to think of it.) Your goals are just as valuable as any elite's, so do what you can to make yourself a healthier, stronger, and more confident athlete.
Check out Trail Sisters Female Coach Directory, with over 100 coaches to choose from in order to help you reach your goals.