Merrell Antora X Trail Sisters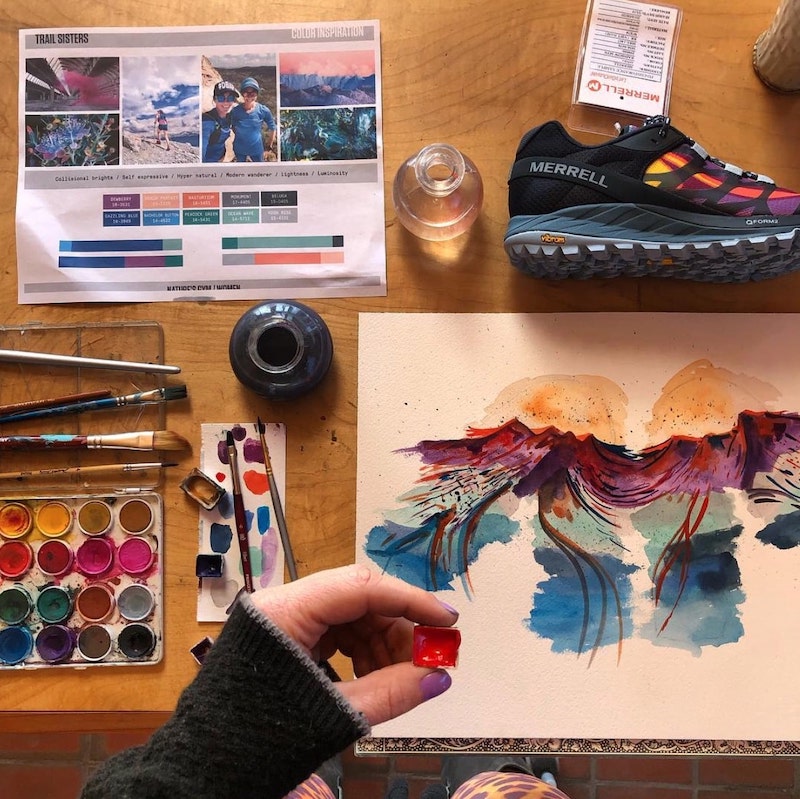 This collaborative partnership between Merrell and Trail Sisters is a joint effort focused on increasing women's representation and opportunity in outdoor sports. 
The Trail Sisters X Antora and Banshee artwork was created by fellow Trail Sister and artist, Sarah Uhl. Trail Sisters founder Gina Lucrezi envisioned a colorful vista of mountains and forests, as this is where she believes we are able to be most free and wild. Where we can explore solo, or adventure together. The bold colors represent the female voice, a loud unapologetic expression of feistiness and passion that is not to be missed or forgotten. And finally, to keep things personal and empowering, Gina included her favorite mantras hand-written within the clear overlays to inspire Trail Sisters with every step of their run. 
To help grow opportunity, a portion of the proceeds goes to the Trail Sisters Adventure Grant, providing women an impressive gear kit and $500 towards their dream adventure. 
In partnership with Merrell & REI, Trail Sisters will be visiting cities across the United States for our Trail Sisters X Antora launch parties and fun runs. 
Events will be hosted by Trail Sisters founder Gina Lucrezi, where she will share the history of Trail Sisters, the partnership with Merrell, the creation process for the Trail Sisters X Antora, a screening of Merrell's new film: The Ripple Effect, and a chance to win a pair of the new Trail Sisters X Antoras! Refreshments provided as well.
Find a location near you and please come join us!
Due the the COVID-19 virus all events have been cancelled.