Some of my days on the trail in the last 20 months have been tough. Demoralizing. Soul-sucking. I was heavy – not only physically heavier and out of shape, but heavy in a way I had never experienced – the result of the accumulation of months and hours and minutes of something deep, dark, and persistent called "grief."
I haven't fully recognized myself as a woman, friend, or trail runner since March 9, 2018. It was on that day – a typical Colorado spring day marked by cloudless blue skies and a crisp breeze – that my soulmate and best friend died.
Benjamin and I met and quickly became kindred souls over ten years ago. He was the one who introduced me to sleeping on the ground under a blanket of stars in Moab. The one who joined me on my first Colorado 14er. The one who exposed me to nature as a means of peace. He was the one I eventually would share my epic trail run stories with. He was the one who always encouraged me to keep going, with sincere and undeterred confidence in me. And suddenly, he was gone.
Early on after his death, my body seemed to turn against me as I was forced to process the loss. Naturally, I tried to lean on my second big love: the great outdoors. But, in search of the medicine that had never failed me before – time outside in the fresh air – it quickly became clear that things were not the same. Trails that had never challenged my fitness seemed impossible. Tough climbs no longer seemed like a welcome challenge, but a task and a burden. More often than not, before I reached a summit, I would turn around. This type of behavior had never manifested before, even in other tough times. My quickness of foot and previously insatiable appetite to go further had disappeared.
Loss had stolen everything, including my passion for the trails, the summits, the ascents, the sweat, the flow. The very things I used to crave most. It began to sink in, slowly, that I may never be in love with the wild the way I had been before. Not being comfortable on the trails meant I was not comfortable anywhere. I felt home less.
And this was how it went for more than a year. I didn't have Benjamin, I didn't know myself, and I couldn't find solace on the trails as I used to. With each attempt to hike, run, or try to re-capture the pure joy I once knew from being outside, I would abandon the effort after a few miles and an incredible amount of negative self-talk. I grew increasingly dispirited as both my body and my mind seemed to do everything possible to keep me in despair.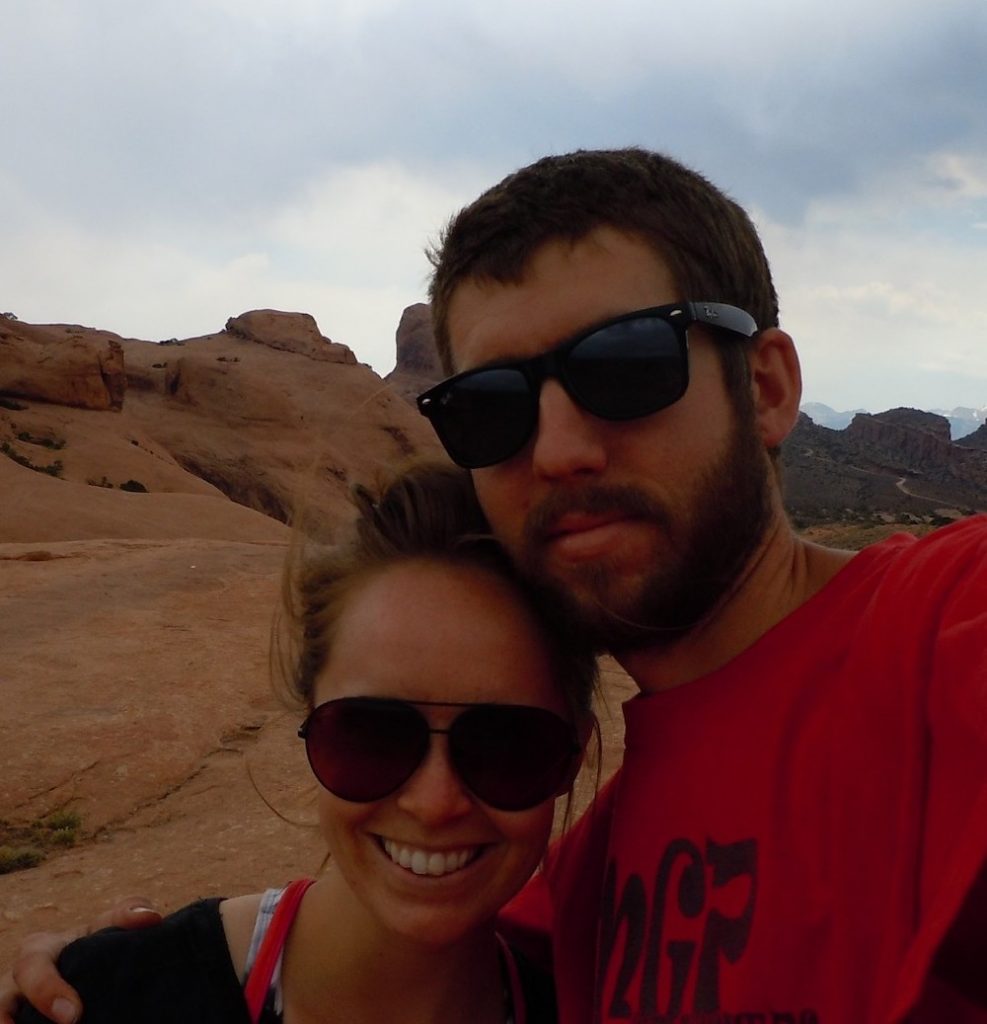 After approximately 15 months of this exhausting struggle, something in me began to change. In retrospect, I see that it must have been the things we cannot control in life, regardless of how good or bad we feel: time and space. With every passing moment, I was provided a bit of distance from the shock of loss. I was silently healing. There was a kernel of light that kept me hoping I would find my home again. Something inside me kept reminding me that I would someday reconnect to something out there.
I slowly began to start feeling a gentle pull toward the trails again. There were brief moments in time that began to last longer and longer where I would find myself staring out the window toward the Rocky Mountains, no longer experiencing the frantic need to escape my body, my mind, myself. Rather, I would gaze out at the beautiful scapes with the inklings of curiosity, of grace, and some tiny grain of familiarity. Something was calling me back. And part of me started feeling an unshakeable desire to get out there and run and move my body for both myself, and for him.
I wish I could say that I had one great run where I gained back a sense a clarity, won back my love for the wilderness and tapped into the fitness I had worked so hard to gain over the past decade of my life. It didn't work that way. What did happen, though, was more subtle, and in my opinion, a bit more magical.
More and more, I found myself out, pushing through the hard efforts, tolerating the slow pace, and finally enjoying some parts of it again. I still felt like a novice – completely out of my comfort zone in a place that I had before known so intimately. But, I was no longer having the deep need to simply quit. I had tapped back into some sort of physical, mental, and spiritual energy that kept me going. It started to feel natural again.
And now, I simply keep getting out there. That is all we can do in the face of adversity, no matter how long the pain and challenges last – seconds, hours, days, or years.
Don't get me wrong – I still have awful days out there. I still cry in the middle of runs. I am still stopped cold in my tracks if a particularly vivid memory of Ben comes to mind. I still turn around early every once in a while. But, rather than completely shut down and lose hope when things feel challenging, I now have earned the wisdom to see it all as part of the process. Part of life. Part of nothing but this journey toward everything and nothing in particular at the same time.
In a few weeks, I will tow the line at my very first trail race right outside my hometown where he and I met, fell in love, explored the great outdoors, and raised our perfect pup. My training runs lately have been a new experience each time. They haven't been easy. But when things get tough, I think back to a year ago, when I would have given up, thinking "I can't do this. I am not strong enough. I am too sad. I will never be the runner I was before it all happened." But today, a sense of gratitude permeates and overrides any sense of struggle. I have gained a sense of patience in myself – and a sense of patience for life in general – that has informed every aspect of my life, especially running.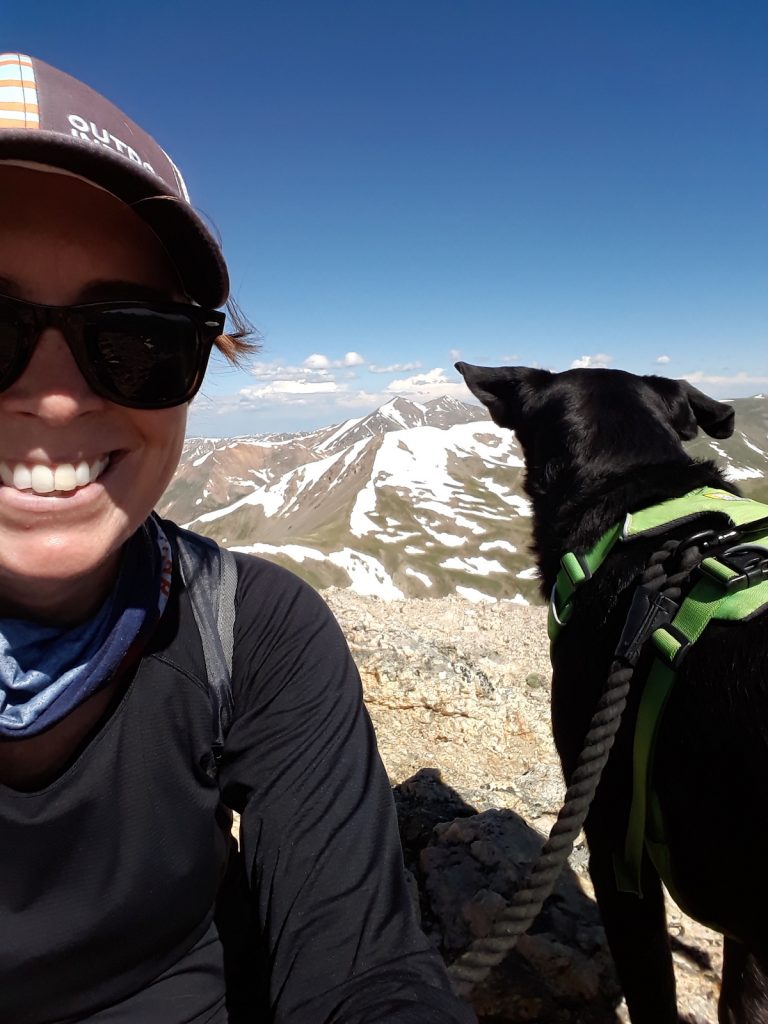 To have the honor of being outside, to have the privilege of moving our bodies, and to be able to finish our runs with integrity – no matter how long it takes us – are some of the most meaningful gifts we could ever receive. To understand the value of these seemingly "normal" things I took for granted for so many years has been some of the hardest work I have ever done. Not only did I have to lose these things to appreciate them, but I also had to create deliberate space and practice patience, something that many of us as runners and high achievers are not adept at. Now, I am forced to navigate my way through a new world – a world I never thought I would have to exist in – a world without him.
Things still feel and look unrecognizable in many aspects of my life, but, I must say that I am more proud than ever to be out on the trails, breathing in the air, and continuing the healing process back in the place I love and belong. I am rediscovering my home day by day, run by run, mile by mile, all in my own time. So, my big ask of you, my fellow runners, my fellow explorers, my fellow adventurers, is this: even when it feels like everything has been emptied out of you, don't give up on the hope that one day, you will find your way back toward something even more beautiful. Even if your body feels broken, even if you feel like you're starting all over, and even if you feel like you have nothing or no one to get out there for. With time and patience, you'll find your way back. One day, you will recognize yourself again. And, you may be impressed with who you've become on your journey.