It's two and a half months since I ran 800 miles and set the supported Fastest Known Time (FKT) for women on the Arizona Trail (AZT) and today is the day that I completed my first long-ish run since then. It's been a long and tortuous road to get to this point.
"I wish, I should have, why didn't I?"… I try to quell these negative thoughts as I know I can't do anything about the past, I can only focus on the here and now. I can control only what I do from this step forward. I needed time to heal and recover and there was no formula to tell me how much time or no manual to tell me the best way to do this. Plus everybody is different, there is never one size fits all. I know I shouldn't be so hard on myself, I did the best I could with the knowledge I had at the time.
I chalk it up as another learning experience, which seems to be continuous within the field of running ultras. I have learned so much from these long distances about life, my body, running (obviously), health, nutrition, and my mindset. I never fail to learn something whether it is from a training run, a race, a workout or from the community.
When preparing for a race, the majority of my time is focused on training & nutrition. The closer to race day I'll start planning for the event itself, but I have never spent any decent amount of time considering my recovery. I have bumbled my way through it and although sometimes brutal, on the whole, it has been short-lived and I have been back at it before any real damage has been done and the training has commenced for the next race.
My recovery after the Arizona Trail was a complete mess. I was empty both in body and mind. I slept for four days out of physical exhaustion, but to be honest, that was the least of my worries. After two weeks my body was feeling back to normal. It was my mind that needed help. I felt so lost. I had gone from having round the clock support to being on my own, from being single-mindedly focused on achieving a goal to having no purpose, from movement to inertia, from outdoors to indoors, from healthy eating to emotional eating, from smiling and being sociable to staying in my bedroom.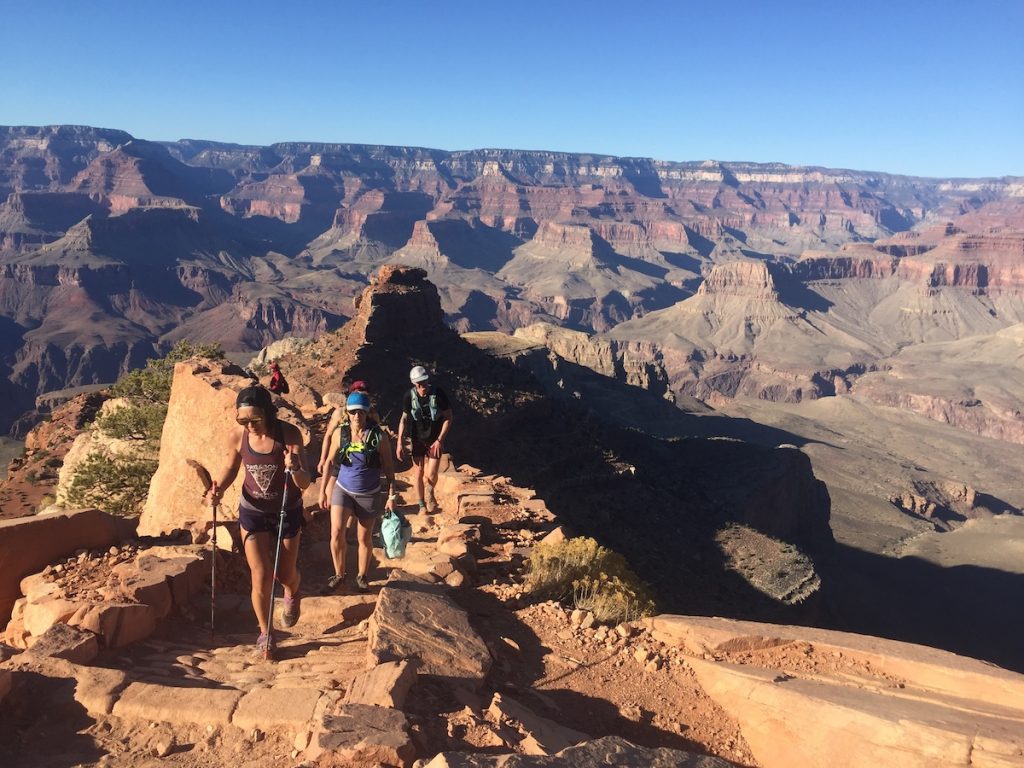 I have tried very hard over recent years to listen to my body, to be kind to myself, to celebrate all the great things it allows me to do. I try not to over-analyze every emotion I have and to just go with how I'm feeling, to allow myself to feel down because this is part of life and healing.
However, as the days progressed, the depression got worse and the self-doubts kicked in. I felt like I was going round in circles with no way out. I tried every so often to pull myself out and found the energy to make contact with friends to force myself to go outside, as I knew it would do me good. I signed up to do talks about my adventure in hopes that by talking about it, it would help me to process my thoughts and clear my mind. These things did help, but then I would slip back into my hole quickly afterward.
At what point does recovery turn into depression or laziness and lethargy? I sit here after my long run with chafed thighs feeling like a fat dumpling with my mind full of "I wish I hadn't let myself go," "Why didn't I maximize on my fitness after 17 days on the trail?" "I should have stopped myself from eating all those cookies and forced myself to run sooner." Hindsight is a wonderful thing and of course, I was not in a position to have done any of those things in the weakened emotional state that I was in. But maybe, just maybe, if I had planned for my recovery, things could have taken a more positive turn and I would be here celebrating instead.
So, what can I do differently next time, how will I plan my recovery?
Support Network
I will give my friends a heads up for what's coming and ask them to check in on me, and if needed, even come fetch me from my house. I will plan in some play dates in advance so even if I am suffering from the blues and not feeling motivated post-race, there is already something in the diary to force me out of the house.
Active Recovery
I will plan some kind of activity – a walk/hike, biking, swimming, yoga (you can choose whatever floats your boat) to get me moving again, as much for my soul as well as my body. This might be one of the play dates I plan in, to encourage me even when I am not be feeling like it. I know I always feel better moving my body than I do when I have been lying on the sofa for hours on end. When I'm feeling low it's difficult for me to take those steps regardless of what I know to be true!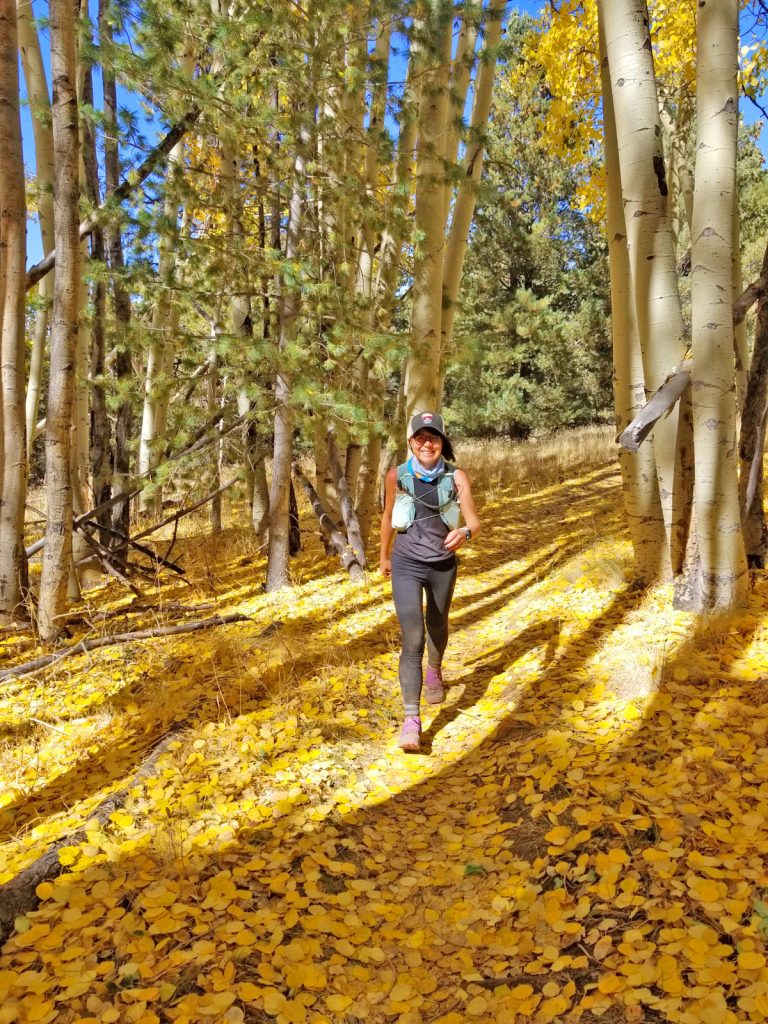 Go Outside
It's easy for me to want to relax and binge watch TV on the sofa, especially after expending a big effort from training and the race itself. I deserve it, right? And while that will feel great for a day or two, anything more than that is unlikely to have a positive impact for me. I know that what will make me feel better is to go outside and enjoy nature, even if it's just sitting outside in the garden or on the porch.
Sleep
I know I always feel loads better when I have had a good night's sleep. If possible, I won't plan any early morning appointments so I can let my body wake up naturally, telling me it's had enough or I'll go to bed earlier so I maximize the time allowed for sleeping to reap the restorative benefits on both my mind and my body.
Reward
What have I been dreaming about through my training – a meal out, a massage, a breakaway? I'll plan it in advance so I have something to look forward to.
Meal Prep
I'll prepare some food in advance of my race so I'll have some healthy and enjoyable meals ready to eat when I'm feeling too tired to shop or cook. Hopefully, this will limit the need or desire to buy that packet of cookies or get that fast food meal and help me maintain a healthy lifestyle and not completely fall off the wagon.
Goals
I had spent two and a half years focusing on my running goals leading up to the AZT and hadn't thought much past this. Mainly because I wanted to take the time to process what I had learned and how I felt after doing something so huge, to see in what direction it might take me. The downside to that was I was left feeling quite bereft with nothing to anchor me after I had finished. I had a lot of question marks in my life about what was next and didn't have the mental strength or positive energy to find a solution or path to take. For me to lead a healthy and balanced life I have come to realize it doesn't work for me when I just focus on one area of my life. I quit the corporate world after 22 years as this was driving all my decision making, was my sole focus and I needed more in my life. I embarked on a journey of self-discovery and discovered my passion for running at the later age of 39 and then this quickly became my primary driver. I need to have a plan and goals for all areas in my life including work, running, other hobbies, friends, family, community and my health. So that when one goal is achieved, I have others to focus on and look forward to.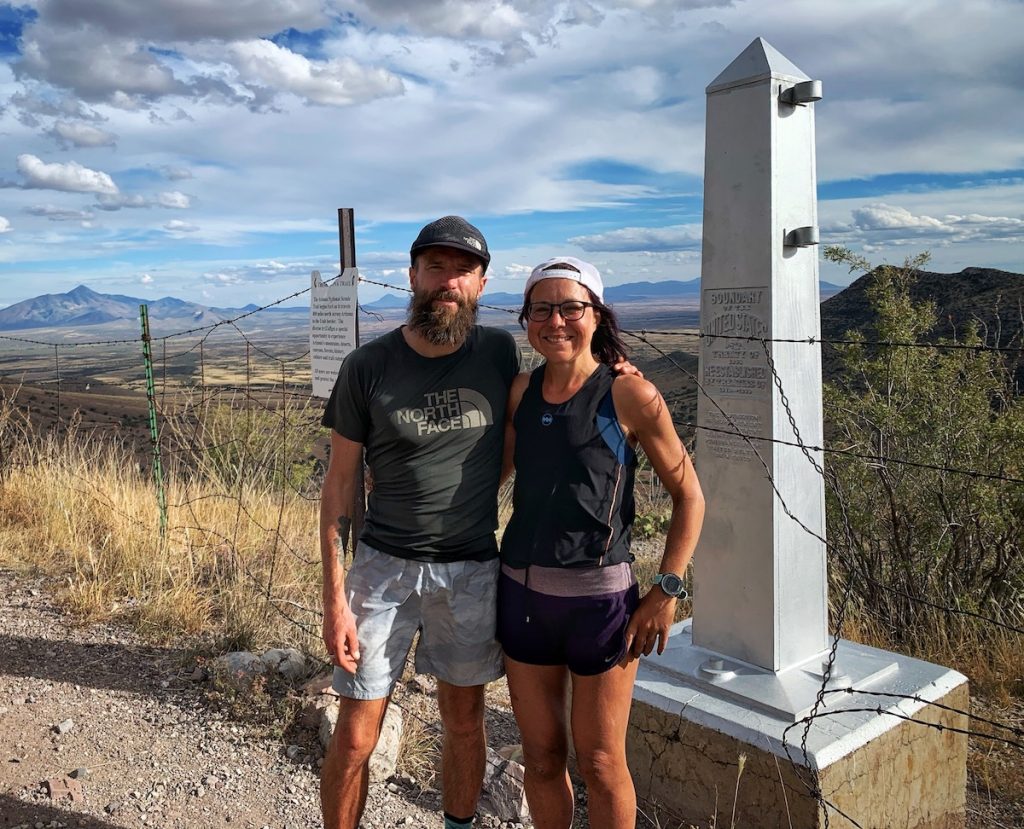 I understand that running two marathons a day for 17 days is rather on the extreme end of the scale but when it comes to personal challenges, these are all relative to the individual and I sincerely believe some form of a recovery plan will come in handy regardless of the size and scale.
How has my recovery journey progressed? It's been a steep learning curve but with the help and support of my friends, together with my mental fortitude, has enabled me to recharge my batteries and fight my way through the fog to feel human again. The future no longer looks bleak and complicated and I feel excited and grateful to have a world of opportunities ahead of me. I can't wait to see what this next chapter in my life will bring. No doubt there will be more big challenges, as I like to continually push myself outside of my comfort zone, but also some more balance.