The wrath of the Woolsey Fire left the trails—and its runners— of the Santa Monica Mountain National Recreation Area changed forever. But instead of letting the devastation to their land prevent them from returning to the trails, the running community returned. And for local ultra runner Lora Zagnoli, the wildfire was just a reminder to always rise from ashes.
"We ran a loop less than two months post-fire and it was a desolate moonscape," Zagnoli's daughter Reesa Partida said. Partida was one of the many people who lost a home shared with her husband in the Woolsey fire. "All skeleton trees and dirt. You could smell the ash in the Earth. But there were a few tiny pops of color, nature was already fighting back to life."
The effects of the wildfires were devastating for the local community. But rising from the ashes a metaphor that ultra trail runners often experience for themselves. For these ultra trail runners like Zagnoli, nothing can stop their inner fires when it comes to trekking along the trails.
The trails remained welcoming, even when scarred in soot. It is a place where trail runners of all ages—including Zagnoli's friends who are in their 70s—continued to run. Even after the fire, it was a place where they still found peace.
Zagnoli, the 57-year-old Californian first became interested in running after watching the 1968 Olympics. She would go on to successfully run marathons, with a 3:33 L.A. Marathon finish time in the late '90s.
Like many, the school teacher by trade began hitting the trails because it felt better on her body. What she uncovered there on the trails was a new-found power in her running journey.
"Once I got on the trails it was so much better," Zagnoli said. "And I found that I could go forever. That's my talent."
Making the move to become a trail runner was a natural progression.
Why does she love the trails? "It's peaceful. It's pretty," she said. "Sometimes it's a mess if it rained or there's a mudslide. As you know California has been pretty devastated out here in the hills that I run. But it's still beautiful."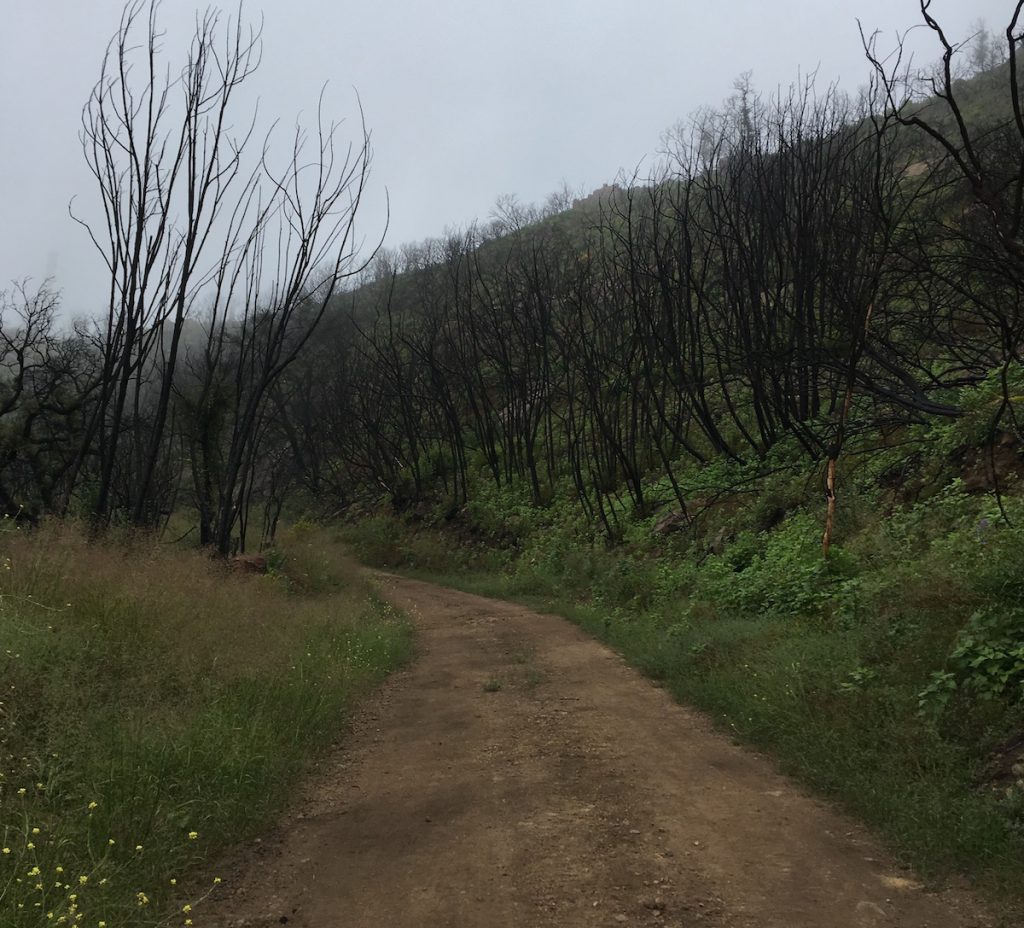 The National Park Service said that 88 percent of the Santa Monica Mountain National Recreation Area was burned in the Woolsey Fire. That includes the trails run by many.
But somehow amidst all the devastation, nature has since again grown and runners have returned.
"After some storms, there was major growth all over the mountain," Partida, who often hikes and cycles the nearby trails, said. "There were rivers and streams we had never seen before. The contrast of the bright new flowers and the burnt trees was beautiful."
Partida too was able to rise up from the situation, returning to Van Nuys High School where she serves as a dance teacher just a few hours after evacuating her home in Agoura Hills. What remained was stone walls eerily left erected among piles of ashes. Partida and husband moved in with her parents after the fire, her students rallying up to help by creating a GoFundMe page that raised more than $11,000.
After the fire, there were even more flowers blooming amongst burnt trees and the dry brush Californians are used to in the hot months. Zagnoli revealed that the trail conditions have indeed changed, but only those who really know it would notice.
This serves as a great metaphor for runners. Sometimes we need setbacks, to rise from the fire if you will, to grow or appreciate the strides we make.
"If there are one thing runners are, it is resilient," she said. "We get burned down and have to fight to grow back."
Fighting back is something Zagnoli is no stranger to doing. She has experienced her personal setbacks in her running career, including battling Celiac disease which left her feeling sluggish before diagnosed, as well as asthma and other injuries along the way.
Her secret to running for years? Self-motivation.
"That's one thing about ultrarunning and trail runners, they are competitive but there is a different vibe," Zagnoli said. "I am really self-motivated, but now that I am getting older, it's kind of a different boost."
Along with a mind of steel needed mentality for the long run, Zagnoli also stresses the importance of recovery to physically stay in the game for all these years.
She follows a cascading mileage routine that starts with 40 miles and increases by 20 miles until she reaches 100 miles per week. Then she decreases back down to 40.
"I think this has led to my longevity in the sport of trail running because it's so easy to go far because you can," she said. " If you look at the top runners, they are not there anymore because it's so easy to go fast. And it's such a boost to go fast and far. So I try to pull myself back a little bit just so I could go on forever."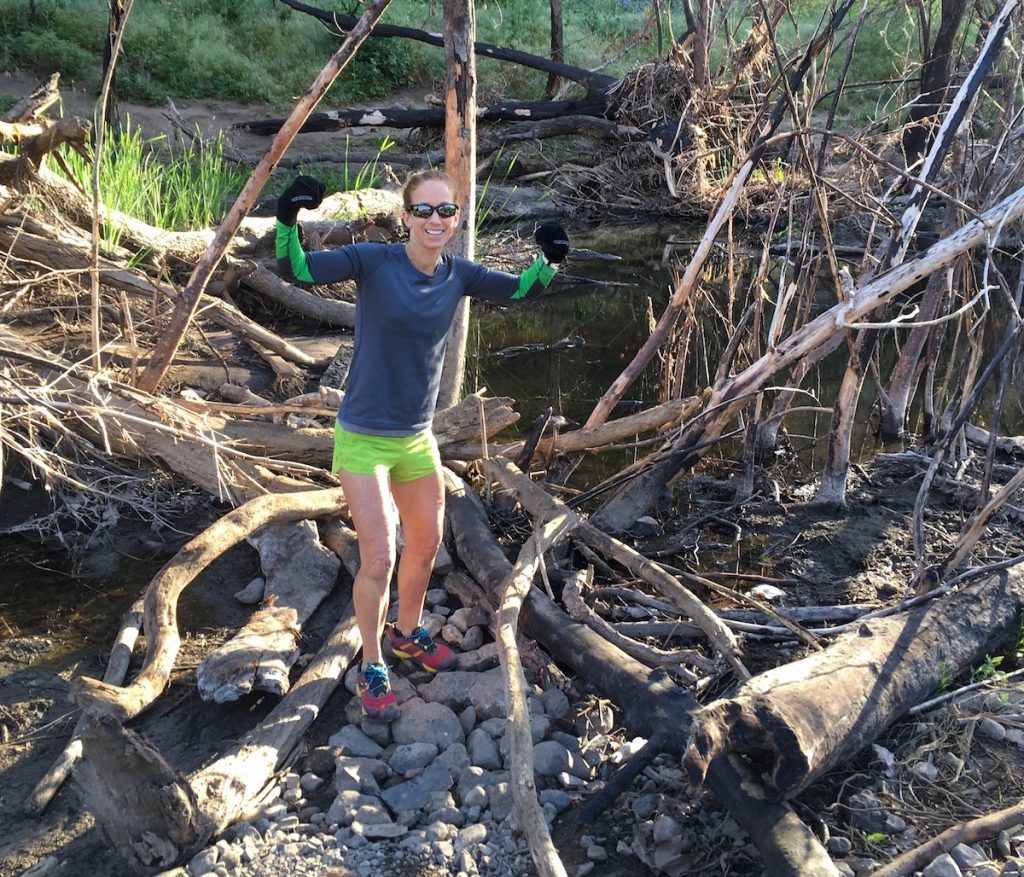 And she is realizing that at age 57, she is nowhere near stopping.
She ran the Bishop High Sierra Ultra, a 100k race, in June 2019 where she placed third for women, with a time of 14:42:39.
She was 20 years older than the other two at the podium. "I was like ok cool, I'm not that old yet," she lightheartedly said.
"A friend of mine told me I have to keep going because we are the last of the old guard, but there are a few of us 'old-timers' still out there," she added.
One of the ways she celebrates her age, in fact, is by ultrarunning. After finishing her first 100-mile race, the Angeles Crest 100, she soon found herself faced with various issues the sidelined her year after year in her ultra running.
So when she turned 50 she decided to run her own ultra race to celebrate the milestone. On her 50th birthday, she laced up and ran through the night in Malibu Canyon State Park, the course where she ran her first 50k race.
Zagnoli has also been able to get her hydration and nutrition needs down to a science that works for her—something that also has led to her longevity in the sport despite stomach issues. Because of her Celiac, she can not just pick up any bag of chips provided at an ultra.
Instead, she properly plans ahead and leaves drop bags at aid stations with her specific gear. This includes plenty of water, electrolytes and energy chews, Kramp Krushers being one of her favorites.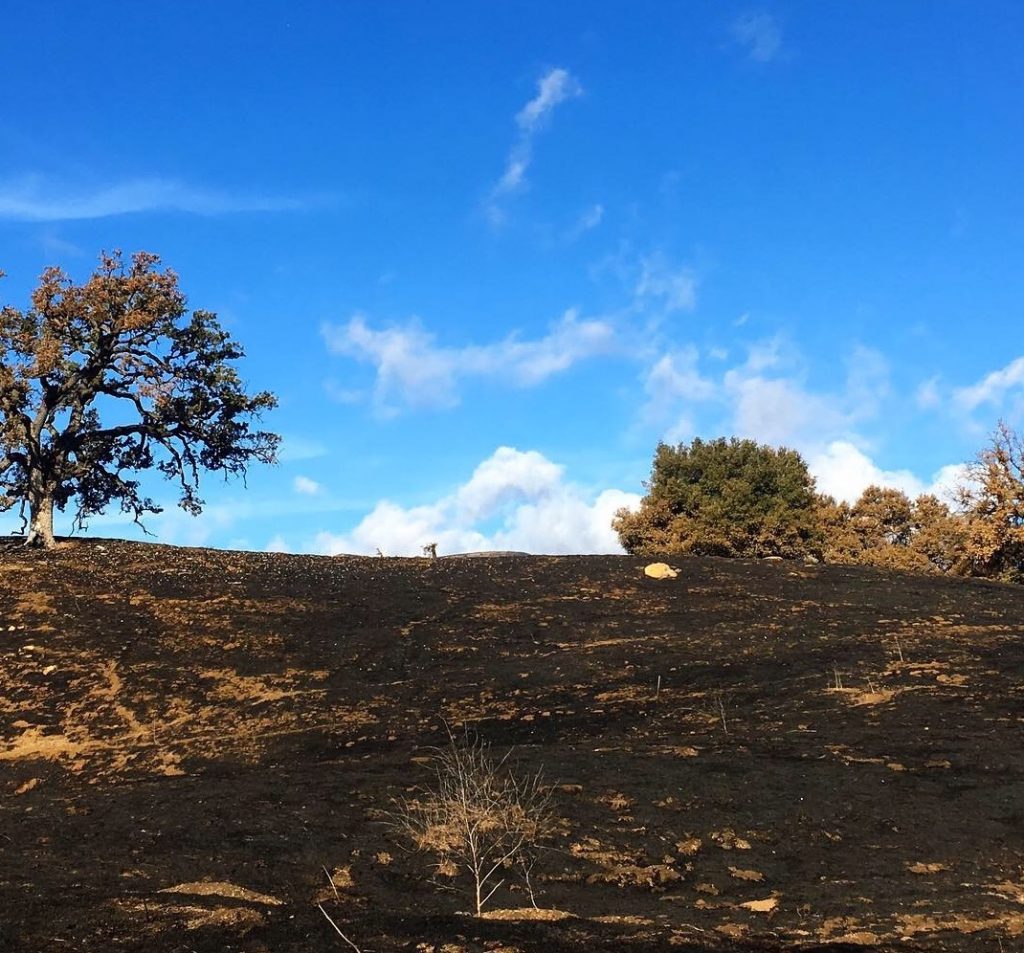 It was what she used to properly hydrate and stay fueled during a 100-mile Arizona race in October 2016. She went on to break 24- hours, the gold standard for 100 milers— despite unshaded sections of the course reaching scorching 114 degrees.
"That is another of my strengths. I can deal with the heat a lot better than a lot of people," Zagnoli said. "And I'm good at focusing on my nutrition just to keep hydrated when it's super hot."
No fiery temperatures outside could compare to her fire inside when it comes to spending time on the trails—especially in the Santa Monica mountains. "People who love that mountain were heartbroken [after the fire], but as soon as we were able to, we were right back out there to witness it coming back to life."
"It's strange to say you have an attachment to a particular trail but it happens," Partida, who grew up in this sport thanks to her mom said. "It becomes a part of you. People are still out enjoying the mountain, hopefully with more appreciation and wonderment at God's creation."