Any move brings with it many goodbyes, but with my recent move across the state of Washington, the most complicated goodbye was to my trails. While my heart sagged under the weight of leaving my friends, especially not being able to hug any of them goodbye due to the pandemic, I found comfort in knowing I could still call and text whenever I wanted to. As soon as the travel ban was lifted, we could meet up in the middle of the state for some weekend camping and our regular shenanigans. During my final run on each of my beloved regularly-visited trails, however, my breath cut short and my eyes filled with tears as I understood that the brown ribbons woven through the lush Seattle ferns and evergreens could not be packed up and brought along with me. They couldn't meet me in the middle of the state to catch up later. While I could travel back to run on them occasionally, they would never again be my backyard trails.
In the final months of living in Seattle, I made a concerted effort to be as present as possible on each trail run, sincerely trying to soak up the energy of the moist soil and frequent puddles, the winding trails, and the rocky outcrops on the Cascade Mountains. I breathed deeper, trying to lock the mountain air smell in my memory and not take a single patch of moss or pine needle for granted.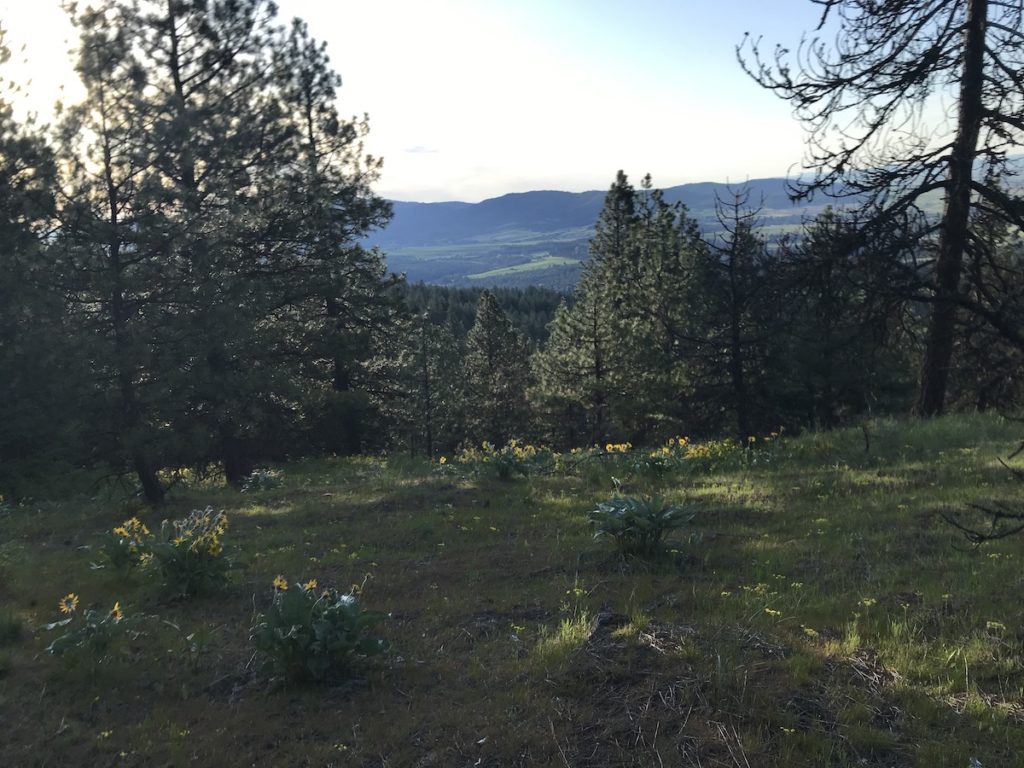 I had found myself on these trails. I moved to Seattle immediately after graduating from college and started working. I met my husband, married, and we started a family. It was only after becoming a mother that I truly found trail running, and it proved to be the catalyst for my growth as a mother, a wife, a person. Trail running cultivated confidence in me that nothing else in my life ever has. I learned to trust my instincts, problem-solve when things went wrong, and appreciate the natural world far more than the material world. The trails in the greater Seattle area and the nearby Cascade Mountains were my life teachers, best friends, and mentors.
However, despite my education and personal growth on the trails, it was also becoming increasingly clear to my husband and I that Seattle was no longer the best place for us to raise our family. Cost of living had grown exponentially and we were craving a slower pace of life. After a great deal of consideration, we landed on Spokane as our next destination, as it brought us closer to family and suggested a slower life. It met all of our requests and qualifying requirements – except in trail running. Or so I thought.
I arrived in Spokane with a mind resolved to find what trails I could and simply learn to love them for what they were. I knew they would be different, less lush, drier, and over rolling hills rather than up mountainsides toward rocky peaks. I promised myself I would not constantly compare them to the Seattle and Cascade trails, as I believed the comparison would just break my heart.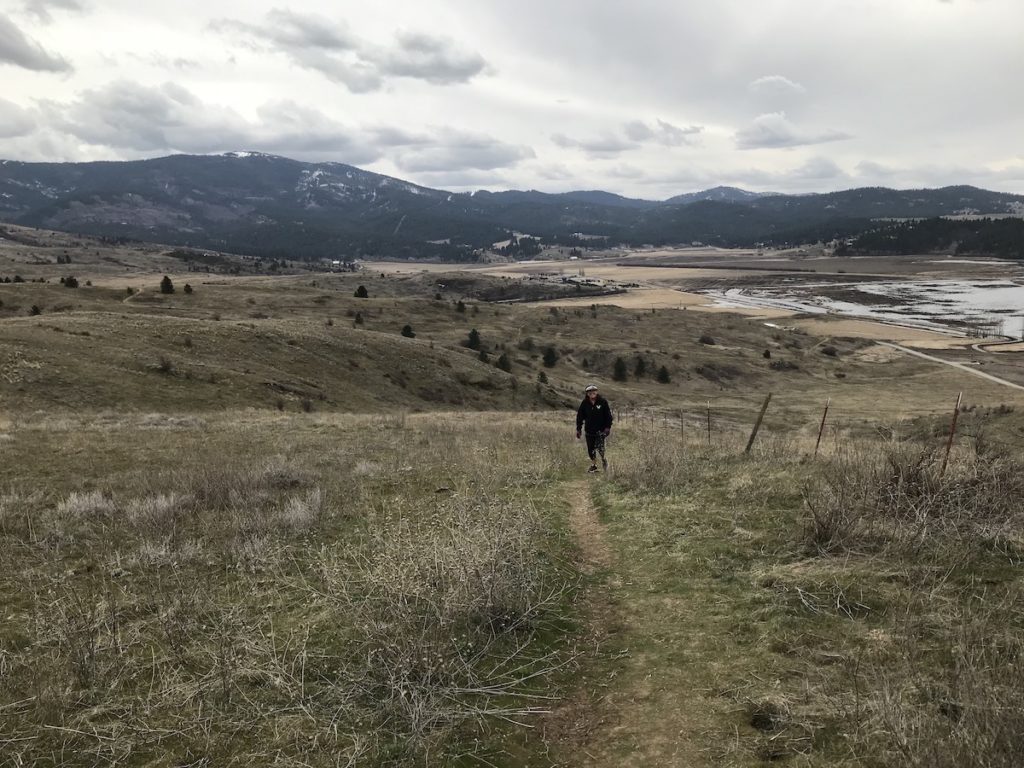 Thank goodness I was wrong!
I started my trail research immediately upon arrival in our new city. The first place I went, just a few miles from my house, was a sprawling conservatory. My chosen trail began with a climb plenty steep enough to catch my breath and attention; the trail rose and fell for miles until it brought me to the top of hills the size of small mountains. The view was the entirety of my new town on one side, nestled amongst farmland in a quaint little valley, and a wall of mountains covered in evergreens on another. It is true that the run was different than my usual back in Seattle – there was very few trees and no ferns to speak of within the conservatory; however, the beauty of this new location was undeniable. It was not more or less beautiful than my old home; it was just different.
In the next month, I contacted the local runners and hikers I knew and inquired about their favorite trails. Then I visited them all, one by one, eagerly soaking in the twists and turns of the trails, trying to commit them to memory. Each one offered rewards of different varieties of beauty. Some trails climbed and ascended regularly, while others were flat and traveled around a lake; some were single-track winding mountain bike trails, while others were actually dirt logging roads barreling relentlessly uphill. Some had sprawling vistas, others simply offered the immediate surrounding view. I quickly realized that Spokane had a LOT to offer. It had ever bit as much variety as Seattle, although the varieties offered may be different. Different is such a beautiful option – wrought with variety, lessons, and growth opportunities.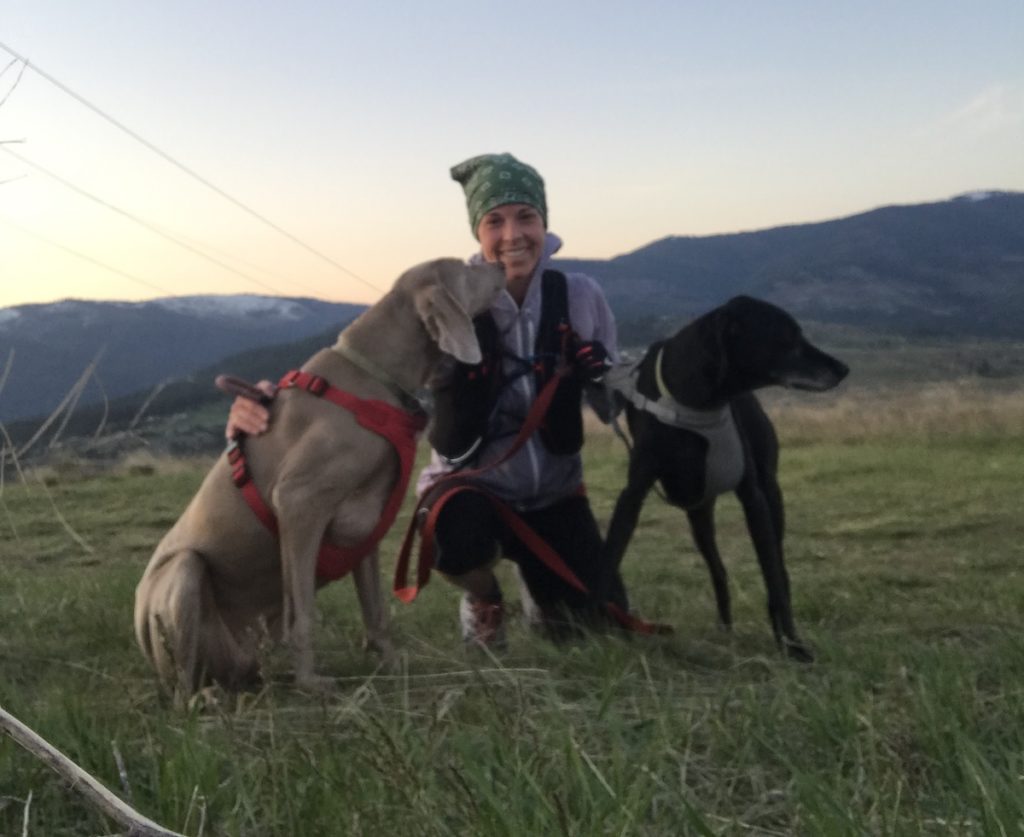 It's been a few months now, and while I admit I still miss my old trails often, I've realized it is more my memories created on those trails than the dirt, rocks, and ferns themselves. I miss how certain views from a Cascade mountain peak reminds me of what I was going through in life the first time I summited that mountain, or how certain trails closer to the city are rife with memories of pushing through post-partum pain to regain and redefine myself after childbirth. Armed with this understanding, I find myself often smiling while bounding down the trails in my new city, knowing that one day they too will be painted with memories of a certain time in my life, another beautiful transition and period of growth.