We've all got "our thing" and running happens to be one of mine. You can run from some things, and you can run to others. My last training run happened to be both!
In preparations for Run4Water, my attempt to run 130-miles nonstop across Maine for a clean water project in Tanzania, these legs have lots of strides to take and miles to log before then. Most of my long training runs have been exploring local trails & finding routes near home. With the distance of my long runs reaching the 40s and 50s, I was itching for a training run that felt like an adventure. I wanted to find a point-to-point run rather than running loops around home as a way to both explore AND to test my limit by having a goal destination.
Last weekend, my run 61-miles nonstop across the state of New Hampshire was just the challenge I needed to continue to take steps towards the ultimate goal. As always, there were some real challenges before making the first step. The friend that was coming in from Ohio was unable to make the trip with COVID to help, and because it was so last minute, I was finding it difficult to find crew or support for the run.
Thanks to lovely friends who were willing to go the extra mile for me, I was able to get a lift on Friday night to a hotel that was 1 mile away from the border of New Hampshire and Vermont. Prior to dropping me off, we parked my car on the other side of the state. All that stood between me and it was 61-miles through the White Mountains. I had my work cut out for me!
After our goodbyes I was left with the same feeling you might have had as a kid on the night before Christmas. TOMORROW IS THE BIG DAY! The excitement could not be contained!
Running is — everything I LOVE all rolled into one.
It is seeing new places.
It is making new friends.
It is finding out what's possible.
It was difficult to sleep, because I was so eager to run, but thankfully I had a good sleep the night prior (plus, that's actually more important than the night-of a big run!).
When I woke the next morning, I was SO ready to see New Hampshire and see what these legs could do. Just me and my hydration vest stocked with some Ziplocks filled with powdered sports drink, my credit card, car key, and handy face-mask. I used to doubt that liquids alone could sustain a 100km or 10+ hour run, but this run and others have proven otherwise.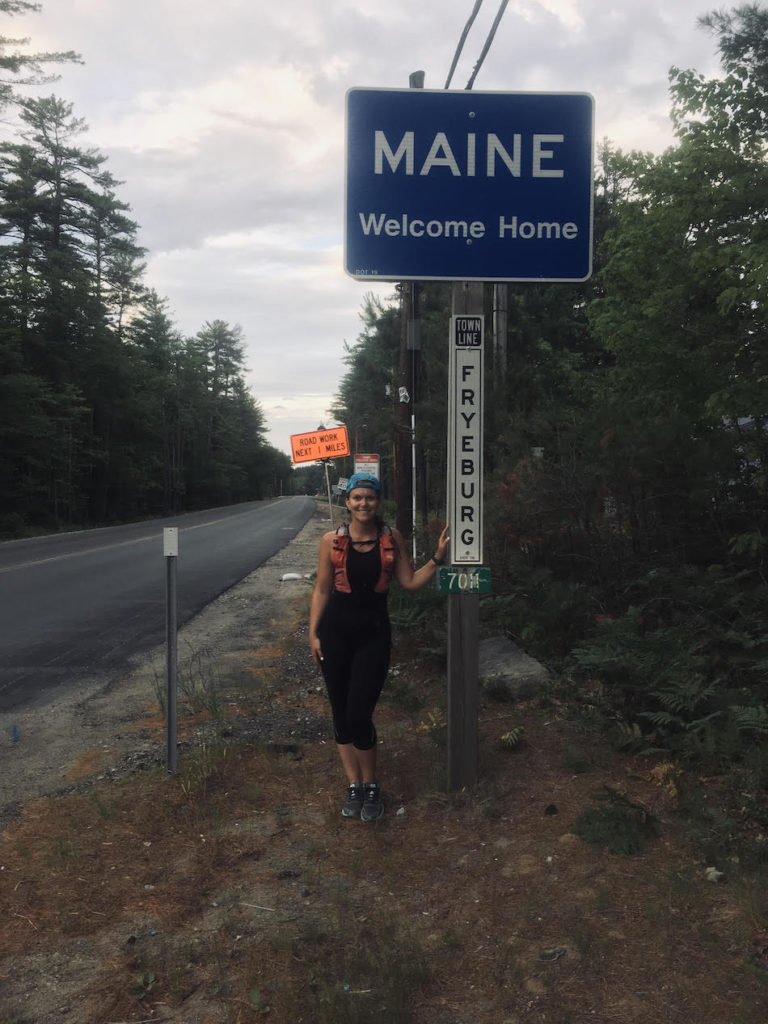 The conditions were perfect. It was supposed to storm. It didn't. It was supposed to be hot. It wasn't. A lot of runners will share stories about how *hard* it is to do these challenges. And, yes it's true, there are tough moments but for the most part? So. Much. Fun.
It was exciting to discover what was beyond that next "bend in the road" and to be on alert for animal encounters, especially being in moose territory!
It was humbling to be surrounded by trees that towered high, running through one forest after another, in such an untouched part of the world.
It was peaceful to visit towns (if you can call them that?) en route that were quiet. The few stores I ran past looked like they had history and stories within them.
It was comforting to have another ultra-runner join me when I made it around mile 50 to tag along and share the journey.
It was fun to constantly be running with a mix of fear & faith, but mainly curiosity to see how my mind and body would respond to the rigors and stressors of ultra-running.
Perhaps, my favorite part was how I felt like I was along for the ride rather than the one in the "drivers seat". Running, at times, can be incredibly meditative. There are few things that seem to require 0% thought and 100% focus the way that ultra-running so perfectly does.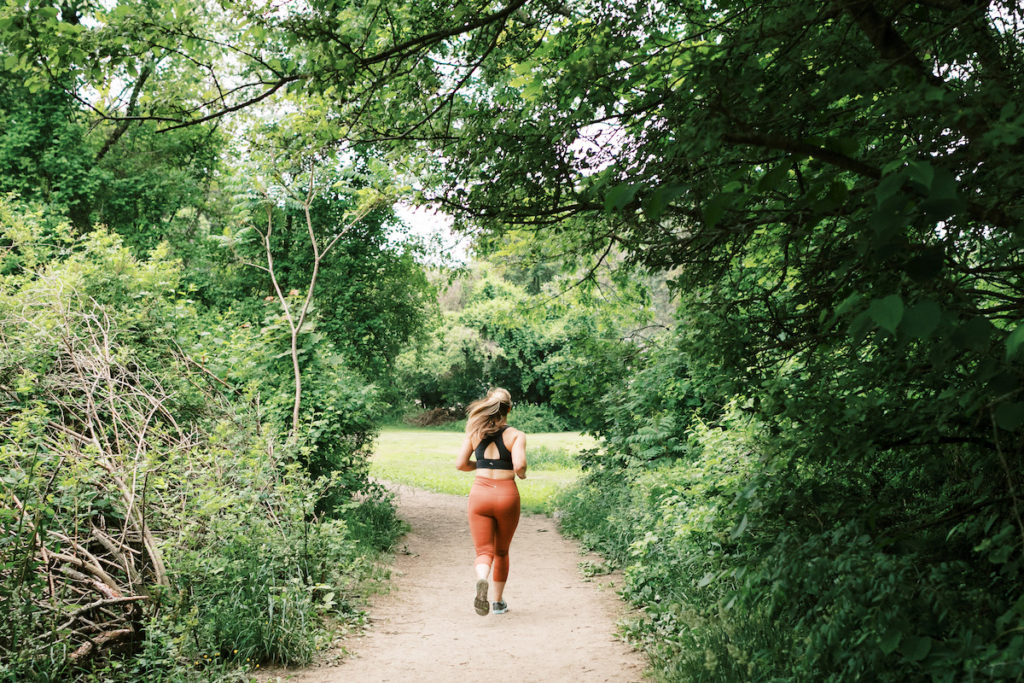 After 11 hours and 8 minutes, my journey was over before it felt like it began, and I was driving home to Portland, Maine. My body was buzzing full endorphins and the with the rush of excitement for venturing into the unknown. I didn't come home with a medal or an award, but something better. I left as a firsthand witness to what the body is capable of doing with a bit of faith and a lot of sugar.
Here is a short video from my journey.
Part of my journey ending is encouraging you along on yours. Every journey begins the same — with a single step. As long as you keep going, you'll get there. If you'd like to see the route, check it out here.