I just moved to Utah a few months ago via Hawai'i via North Carolina via Australia via Hawai'i via North Carolina. (And take a breath) It's safe to say that I have lived in enough places these last eight years to justify getting a tracker device put in me so my friends and family can keep up with wherever I currently call home. Despite all the moves, the one common denominator remains the same: I find my peace in the outdoors. And for an outdoor fanatic like myself, Utah is my mother lode. Nature has a way of breathing life back into me. Life on the Utah trails, however, is a bit different than I was expecting. And truthfully, I wasn't prepared.
I have considered myself a major trail junkie these last few years. On my days off, I do my best to get outside, explore a new trail, and experience a new part of wherever I call home. Quite honestly, before I moved to Utah, I thought I was doing pretty well out there. I always packed more water than I thought I might need, packed an extra snack, and I would always let someone know what trail I was trying to conquer that day. Before my move to Utah, I would have classified myself as an avid, knowledgeable hiker. I mean, how hard is it? Throw on shorts, a t-shirt, grab water and snacks, let at least one person know where you're going, and out the door you go. Oh, how my sweet and naive North Carolina roots fooled me.
It's been a couple of months in Utah now, and I shifted my trail "classification" to novice. I know, I know… why do I even need a classification? I don't, yet here we are anyway. Physical and mental strength on the trails, I'll give myself a B+—there's always room for improvement, you know? But knowledge-wise and gear-wise? I'm a certified newbie. All of the sudden, the temperatures started dropping, and before I knew it, we had our first snowfall of the season. I froze like a deer in headlights. My new friends started mentioning things like microspikes and threw out words like Gore-tex, and don't even get me started on the hiking poles! They're everywhere! Not to mention all the hiking shoes and boots to try and sort through.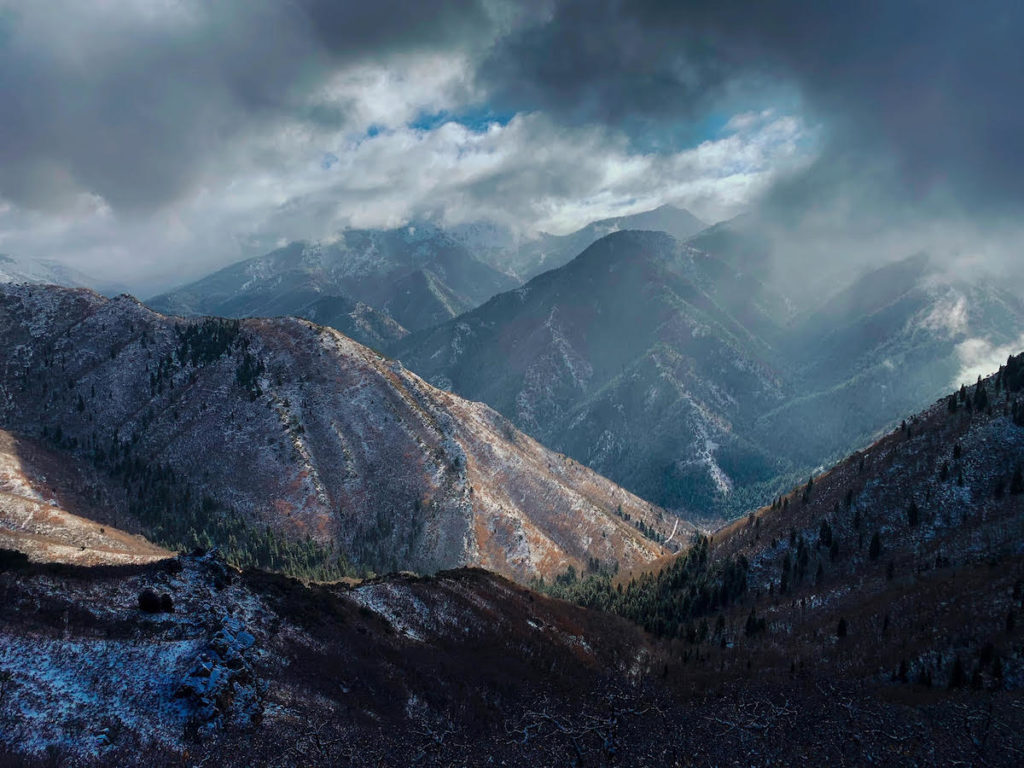 I'm a hike-with-a-Jansport-layer-with-a-five-year-old-Costco-flannel-shirt kind of outdoor lover. Sometimes, I even wear my gym shoes out there because the only pair of hiking boots I own feels like it might be too much for whatever trail I choose. The only reason I'm not out there hiking in my Holden Beach sweatshirts or my sweatpants is because one of my jobs provides me access to some quality leggings and outwear pieces. That being said, without that gig, I probably would not own a single piece of "sensible" clothing for the trails out here. Combine the lack of clothing plus the less than ideal gear, and what do you get? You get me. And sometimes, Me just feels so unofficial out there.
Self-sabotage creeps in, telling me that I'm not enough. I don't have the right shoes, the right layers, hair style, backpack, snacks, socks, hydration pack… the list goes on and on. I cannot tell you how many times I have stepped onto the trails, come across a fellow hiker or trail runner and eyed their gear and outfits to determine if I am missing something.
"Do they look happier?" "Safer?" "Did I miss the Hiker's Checklist memo? People here seem to have all the gear, know exactly what they are doing and where they are going."
Pretty soon, I'm checking my paychecks and bank account more often than ever before—"Can I afford that puff jacket?" "What about that beanie with a hole for a ponytail?" "My backpack doesn't have a place for a hydration pack, I should look into that." "I already have the boots. I need hiking shoes, something below my ankle for the easier trails."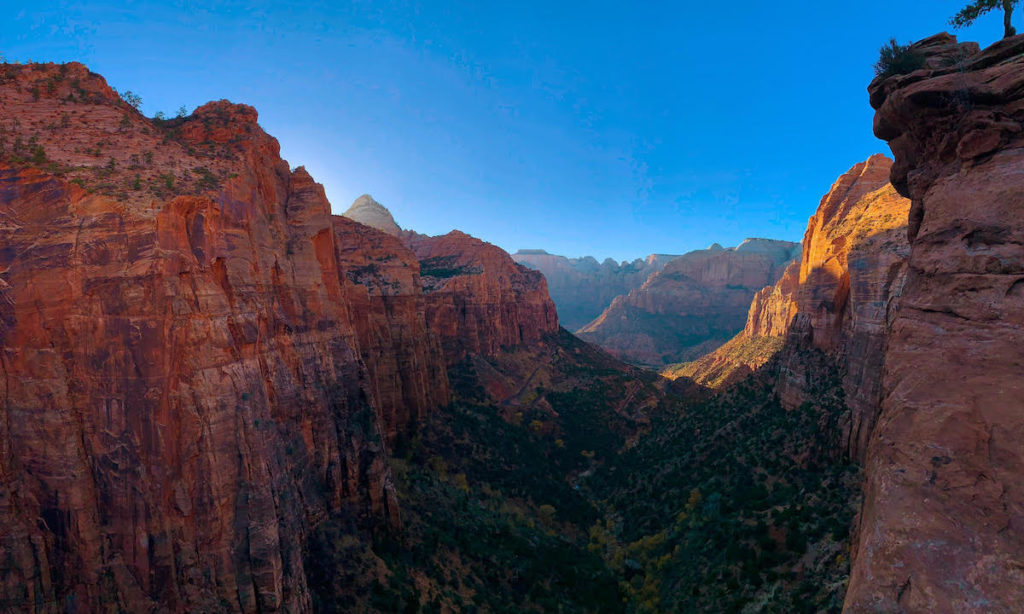 There's this self-imposed pressure to own the latest and greatest. I want people to take me seriously out there. I never want my lack of knowledge or willingness to invest, inhibit my ability to see and experience everything that Mother Nature has to offer.
But here's the thing:
Nature does not judge. She doesn't care what backpack you carry, how your hair looks, what shoes you wear, or how much you sweat. She just is. And what does she ask for in return? Nothing. (Except maybe to keep her clean.) She welcomes with open arms. She gives joy and breathes peace into my sorrows. She is beautiful and awe-inspiring. She bends and shifts with her surroundings, and yet still stands so powerfully strong in who she is. I want to live more like Mother Nature.
I escape to the trails for myself and no one else. I don't need the latest and greatest with me to have an absolute blast out there. I need the pieces that work with my budget and still keep me safe. I need a willing heart and a respect for the outdoors. I need to let the joy, resilience and fun find me out there. I am out there for myself, to fill my cup and warm my soul.
So, here are my two cents of how to feel blissfully unofficially official out there:
Figure out what matters to YOU.
Do you need better foot protection for those rocky trails you love? Maybe budget for a solid pair of hiking boots. Or how about water? Do you never seem to carry enough? Look into a hydration pack that will keep you plenty hydrated. Maybe you're a slippery Sally who falls on the trails too often. (*raises hand*) Look into investing in a pair of microspikes so you can take to the trails with confidence in each grippy step.
Be prepared.
I'll keep this short. Whatever you do, be prepared. Being unofficially official is about learning what you can go without. Check the weather, pack accordingly. Don't sacrifice safety, (and enjoyment) in the name of frugality.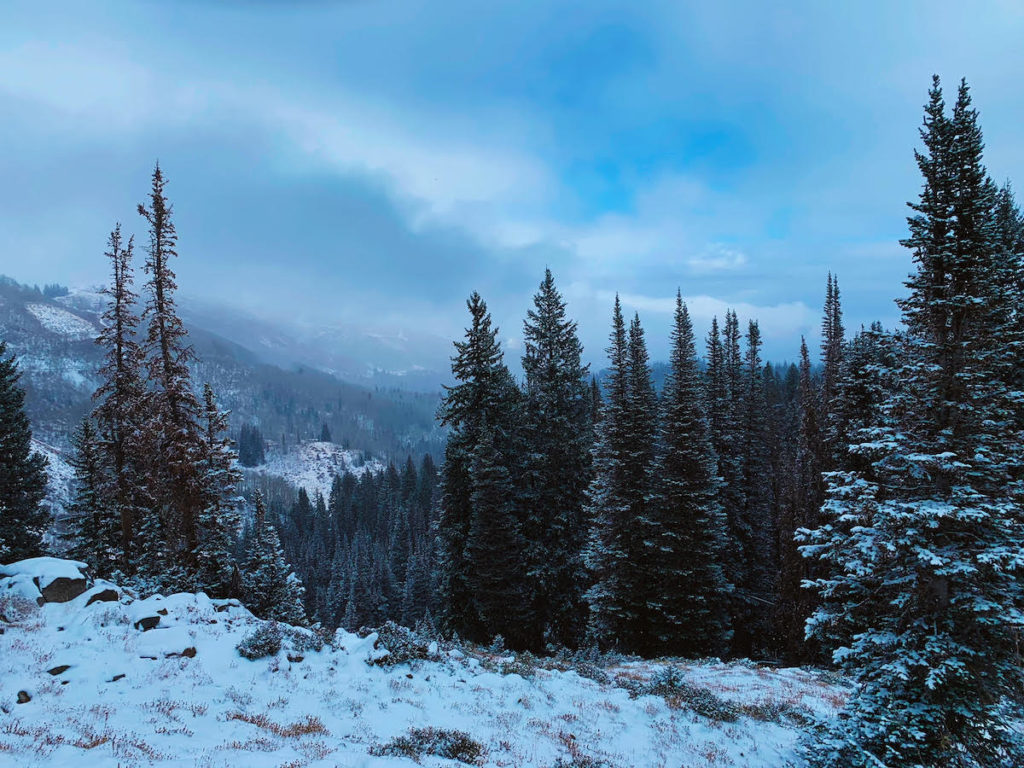 Lastly, to the sister who might not know it all and who might not have the best gear or the most branded outfits, keep going. To the sister who has ever felt unofficial in a place they feel so connected to, keep going. Add up the miles, play in the dirt and snow, jump over rocks and wade through the water. Find what works for you and your needs and just know that no matter what, you're not alone out there. You're unofficially official in all the best ways.