Pour one out for everyone's 2020 race dreams. It doesn't matter whether you were hoping to run your first race at a new distance, a bucket list race, or shooting for a new PR; for most of us, it wasn't meant to be. For the first time since 1999, I didn't toe the line of a single race. In light of everything that's happened this year, getting to the end of it somewhat upright feels like a victory. We're in the final stretch though, and close enough to start safely fantasizing about finish line snacks and a celebratory beverage. It was a doozy, and a memorable one at that. Will anyone forget those runs in March when going out for a run felt like the only bit of normalcy in an increasingly unsettling world? Or that first run with a Trail Sister, masks and hand sanitizer at the ready, when outdoor recreation was deemed a lower risk activity? Some runners were able to shift their focus to running FKTs or bucket list trails. And some, like yours truly had their lowest mileage year without an injury in a decade. With so many races canceled, it's easy to write the whole year off and start dreaming up next year's races and goals.
I've always been a goal obsessive. Having a target to focus on keeps me moving and sees me through rough patches, whether it's general ennui or something more soul-rending like a break-up or questioning my life choices. No time to ruminate when there are miles to be run! Having races canceled is rough, but one of the silver linings is that unlike my usual reason for not racing (being injured), it at least offers the possibility of being able to shift the fitness gained to pursue other goals. One of the lessons this year reinforced to me, is that it's good to have multiple goals, and to keep them diverse. Some of my past and present running goals range from practical, but not directly-related-to-running goals like earning my Wilderness First Responder (WFR) certification to general running goals like becoming faster on technical terrain. A favorite was the slightly goofy but fun goal of getting my dog on snow every month that year. I struggled with finding a new, specific running goal after my spring race got canceled, but I've already decided that if the permits for that race don't come through for 2021, I'm seeing the training as a springboard to finally going after one of my longest-held running goals: running the Wonderland trail around Mount Rainier.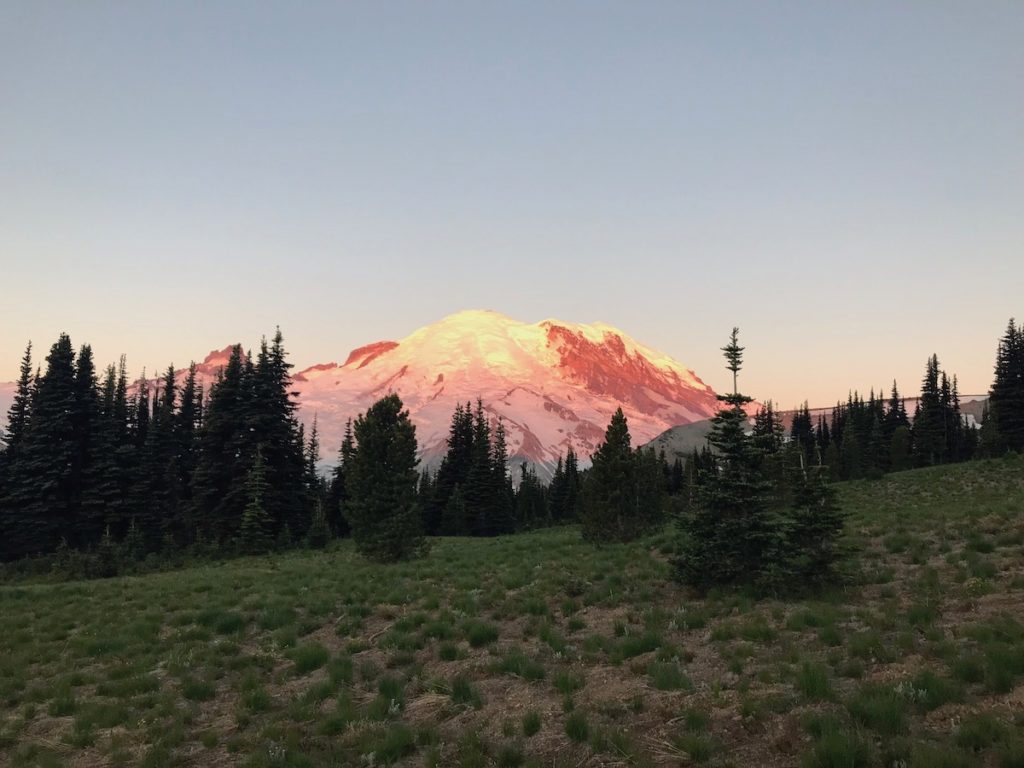 Good goals are specific, meaningful, and often measurable. But as endurance athletes and trail runners, we know life and the unexpected happen. There's plenty of wisdom in the quip from Fred Beckey that "In the mountains, you are sometimes invited, sometimes tolerated, and sometimes told to go home." Anyone who's run long enough knows embracing failure and disappointment is part of the process, even if it means that the timeline for a goal gets expanded beyond what was hoped. Sometimes you have to accept it's not your day, that there are things you can't control, or even simply that there was something you overlooked in your planning and preparation. It's all a part of the running journey, and there are very few things that you only have the opportunity to do once. Not today doesn't mean not tomorrow.
As someone who took many tries across four years to accomplish my first big running goal- running the Boston Marathon- I can tell you that the lessons you learn both from running and life will make a difference when the time comes. My first Boston didn't start as planned. I went out fast and found myself almost in tears and struggling by the 10K mark. I had 20 miles to go and I was mentally flogging myself, in what an Improv theatre friend dubbed "the snow globe": when you get so caught up in your thoughts that you disconnect from your scene partner, the scene, even yourself or your character. The only way to get out of the snow globe that I've found is to let go of that need to control the situation and instead focus on the larger picture, or what's outside the blizzard of spinning thoughts. I worked incredibly hard to be there and really wanted to PR, but the most important thing became enjoying the journey. Shifting that focus was enough to not only start enjoying myself, but I also started hitting my paces once I let go and started giving the many kids lining the course hi-fives. It wasn't a PR, but it was close and the last 20 miles make up a treasured memory. All of those "failed" attempts to qualify gave me the mental strength and running experience to succeed in that moment.
There are three things that I've gained an immense appreciation for as a runner in this year of dreams rolled over.
Community: I once read a quote from the legendary Krissy Moehl which spoke to how she felt like anyone who shared trail miles with her got to see a piece of her soul. Most of us didn't get to race this year, but we did get to share beautiful trails with good company. Is there anything better? And races will come back. They might look different for a while, but take it from me- finish line hugs are making an epic comeback in 2021.
Focus on the bigger picture: I used to have these ideas that once I'd accomplished certain benchmarks I could call myself a real runner, ultramarathoner, etc. In hindsight, this was driven by my own struggles with impostor syndrome. Having accomplished a lot of these goals, I can now confidently say that sort of thinking, especially paired with a sense of urgency to do everything and do it NOW, burns me out hard. It can also take a lot of joy out of the process. You know what makes you a runner? Running. Simple as that. Don't base your running goals around the benchmarks impostor syndrome says you should, and fight the good fight against its external manifestation- gatekeeping.
You have to enjoy the process, and find a balance between attachment and commitment: It's not always going to be sunshine, and you're allowed to change your goals as you learn about yourself. What you want to work towards might very well change as you learn about yourself. That's more than okay- it's part of the process! The most critical thing is that you find some value in putting in the work, because if you don't, you'll find excuses or even additional resistance for putting the effort in. Sometimes it's a sign that maybe the goal you've become attached to isn't exactly something you want. For instance, as someone who loves running ridgelines, I assumed I would LOVE climbing ridge routes. For a time, the North Ridge of Mt. Stuart became my top bucket list climb. After doing a few ridge climbs, turns out exposed class 5 terrain with sparse protection is not my favorite by any stretch of the imagination… so this goal is under review!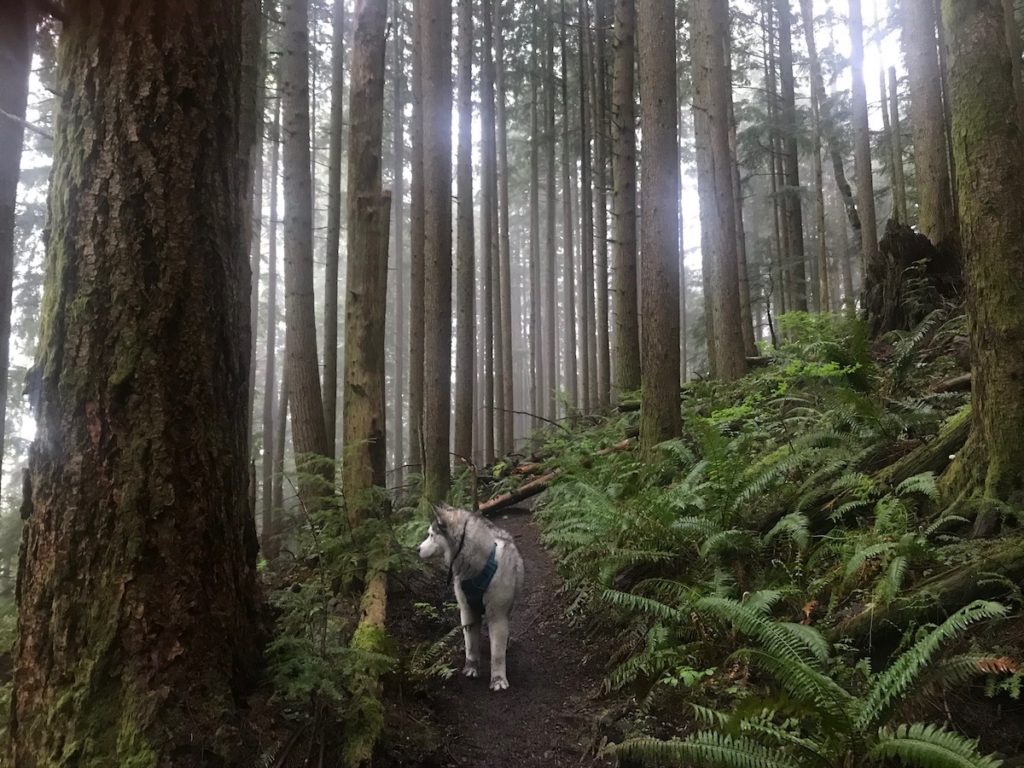 When you've run long enough, you realize that there isn't a finish line for being a runner. There are years when you're injured or life forces you to focus on other things, but the resiliency and the ability to keep moving when it gets tough are what defines a runner. No matter if you ran a lot or a little; crushed your list of goals from top to bottom or barely ran at all, I hope you're celebrating that you made it through to the other side.