"Don't worry, you'll hike into shape."
I've heard this many, many times and in the scope of a multi-month trek, there is definitely some validity to the statement. However, the real question is: Do you want to spend the first month (possibly a full quarter of the time you're out there) struggling to get into shape and risking injury because you're pushing yourself to adapt?
I think the hike into shape, couch-to-thru method tends to work for young, healthy adults. I did it on my first thru-hike when I was 21, and my partner who was four years younger than me, did it on his entire triple crown. However, in those first weeks on the trail on the Pacific Crest and Continental Divide trails my body–prepared by only 25 miles a week of running and some cross-training–adapted faster than his body, prepared with YouTube and beer. But we both succeeded without major injury.
For those who want to be trail ready (or as much as you can be) on day one, here's what I recommend.
Don't stress out about the mileage!
Here's the example where hiking into shape legitimately is the only thing that works. For a thru-hike you'll be hiking for 10 or more hours a day, every day (with 1 or 2 days off per week). You can't do that at home. So, no matter what you do to prepare, you will have to condition your body to be able to put in that type of effort by simply doing it, and that will take time. Preparing at home will make that adaptation period shorter and most likely easier.
Think about marathon training which has you building your mileage up slowly until you can run 24 miles in one swoop about two weeks prior to your race. Similarly, your goal is to be able to work up to being able to go out and hike 10 solid hours (10-20 miles depending on your pace) with a fully loaded backpack and not be completely destroyed…by about two weeks before you start your hike. This can be achieved through steady incremental training of 1-2 hour hikes a few days a week (or running if your schedule doesn't allow for as much time) with a longer hike done on the weekend. The main goal is to build your aerobic base through what is commonly referred to as cardio workouts. Be certain to engage in sport-specific aerobic activity at least once a week (that long hike with your full backpack). More sessions are better, even if this means wearing your backpack while you walk the dog around the neighborhood every day. This is a very mix and match strategy depending on what kind of weather you have, whether you like to run or have the time to hike a lot, or whether you prefer to cycle or swim during the week, etc.
Engage your core!
When you backpack, you are taking a big ol' weight and strapping it onto your back. Even if you are an ultralight backpacker, 15-20 pounds of weight added to your frame is a significant shock to your body. Think about women who are in the later stages of pregnancy with the weight distributed in their abdomen. Often, they complain about low back pain. The body always adapts through muscle contraction and relaxation to keep you balanced. In the case of backpacking, this means putting different stress on the pelvis and spine to neutralize the additional weight and its distribution.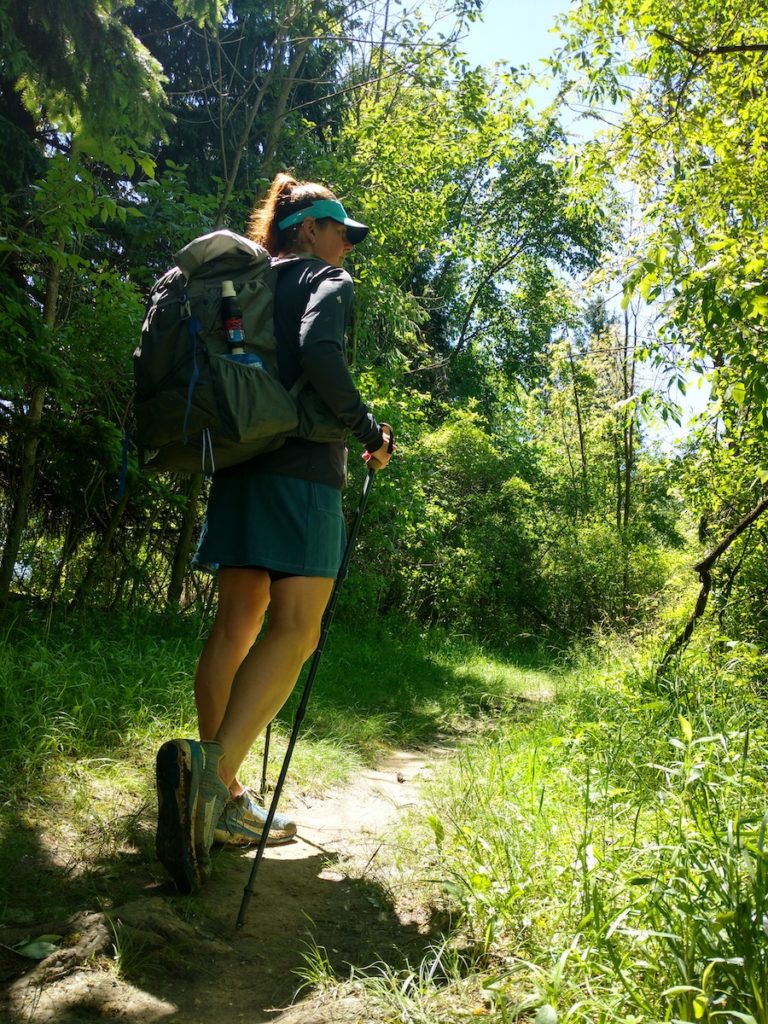 The stronger you make all your ligaments, tendons and the muscles of the core (not just abs) the easier it will be for your body to keep you centered and grounded under the weight of the pack. This will allow for proper range of motion and healthy movement when you hit the trail…which in turn reduces your risk of injury from improper biomechanics and strain. Utilize a core strengthening plan that works the muscles of your entire core from your thighs to your shoulders. This means strengthening quads, hamstrings, glutes, hip flexors, abdominals, lats, erector spinae, trapezius, rhomboids, pecs, and all the smaller assistant musculature of the back, hips, and sides.
You can achieve this through traditional weightlifting if you are well versed in it or working with a trainer to ensure that you're properly engaging all the important groups without any one getting too tight or loose. However, I recommend utilizing a full-body system program that integrates all of these muscles into functional movement. Vinyasa yoga and Pilates are both excellent options that balance the strength, flexibility, and range of motion for all muscle groups.
Stay balanced!
We're not talking about proprioceptive balance (although working on that can definitely help you on trail!). Nearly every human body has natural imbalances. You probably know that one of your hamstrings is tighter than another, or that one arm is stronger. You'll likely never completely equalize these discrepancies. However, on a huge endeavor such as a thru-hike, the more pronounced these inequalities become, the more likely they are to lead to injury. So, spend a little extra time with the less flexible and less strong sides prior to setting out.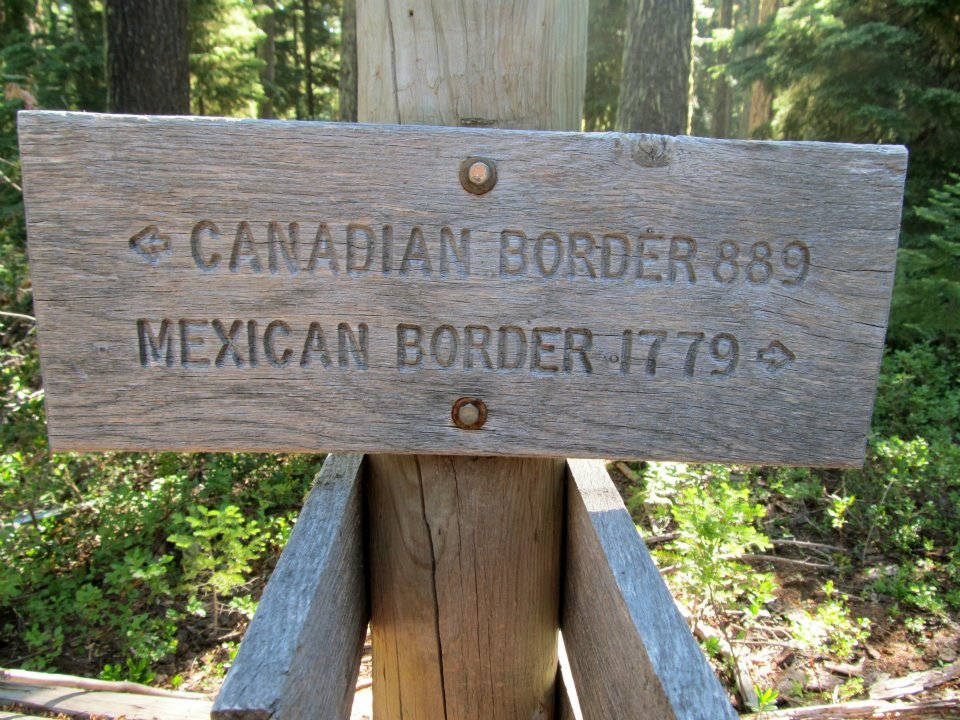 The other way imbalances show up in our bodies is due to our lifestyle. Who is hunched over, reading this on their phone right now? Do you spend all day sitting in front of a screen and squeeze in an hour run after work, only to spend the rest of the evening on the couch? Our bodies are incredible, adaptable, amazing organisms! They learn and adapt to whatever we ask of them. And when we ask them to sit a lot, they respond by lengthening our glutes and tightening our hip flexors. This can lead to chronic tightness in the front of our bodies and an inability for our glute muscles to fire when needed–like when you're hiking up a hill. Do an honest assessment of parts of your body that have become tighter or looser due to lifestyle and work to even those things out through strengthening the looser areas and stretching and mobilizing the tighter ones. A classic for the desk worker is to do a few sets of squats and kneeling lunge holds throughout their workday.
While this article can't create a specific training plan just for you, your body, and your needs, it can hopefully point you in the right direction. A mix of aerobic preparation, steadily increasing practice hikes, flexibility, and strength training is the basis for a balanced, strong, and more injury-proof body when you start your hike. Any work you do will be tremendously helpful in ensuring quicker adaptation to the rigors of the trail, increased enjoyment of the first few weeks, and a reduction in your chance of injury.
If you're looking for some more specific guidance, I've co-created a thru-hike specific physical prep plan with Katie Gerber called Mindset and Training Module (excerpted from the full Adventure Ready course we wrote) which you can find here. Happy Trails!