I love big views of endless ridges and following trails into millions of acres of roadless land. Big areas of Wilderness are maybe the easiest to celebrate. They can be held up as flourishing ecosystems, places to find solitude, alpine lakes and inspiring peaks. In the 1964 Wilderness Act, the authors define Wilderness as "in contrast with those areas where man and his works dominate the landscape" and "an area where the earth and its community of life are untrammeled by man, where man himself is a visitor who does not remain."
I may be a frequent visitor to remote places, but I still live in a city. And so, I rely on a broad patchwork of lands where I regularly seek out fresh air, dirt trails, and observe the local flora and fauna. These in-between lands are a marvelous intersection of human use meeting the tenacious and ever-surprising natural world. These are the places I don't burn much (or any) gas to get to and sometimes I run into old friends. But dog poop bags sit along the trail and social trails around mud-holes spring up overnight. I'm thankful for city owned land, conservation easements, forest service lands, fish and wildlife river access, state parks, and every other designation of land that enables me to enjoy public access to natural landscapes.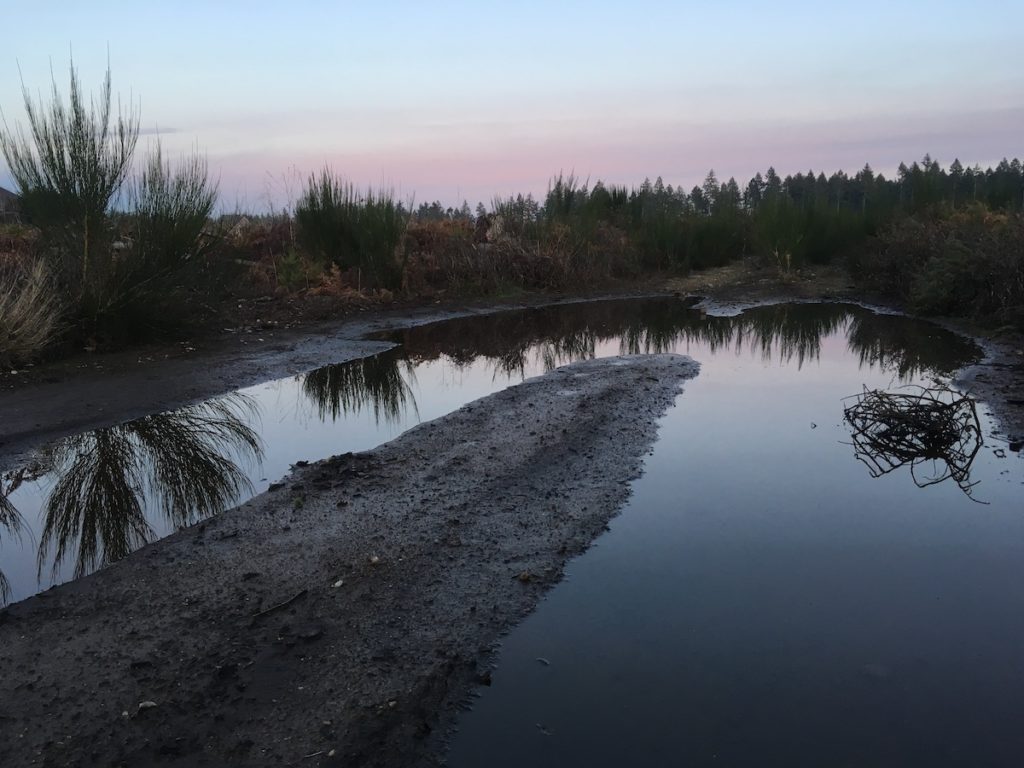 This winter I've plowed slowly uphill through a fresh foot of snow on closed Forest Service roads, sharing a space with the more sensible cross-country skiers gliding along before I turn off into the net of trails tightly crisscrossing through the woods. I've felt like an adventurer, on after work runs where snow flurries obscure the light from my headlamp, and I lock eyes with deer in the dark.
I've headed down the paved trail by my house, admiring the brilliant blue sky reflected in a driveway puddle. Eventually running down a dirt road where red-winged blackbirds perch on fence posts and finally a muddy path to a rocky fishing access along the river. Kingfishers call from the riverside trees, and great blue herons hunch over in the damp chill. With spring the creek begins to rise, and going to the river means wet feet.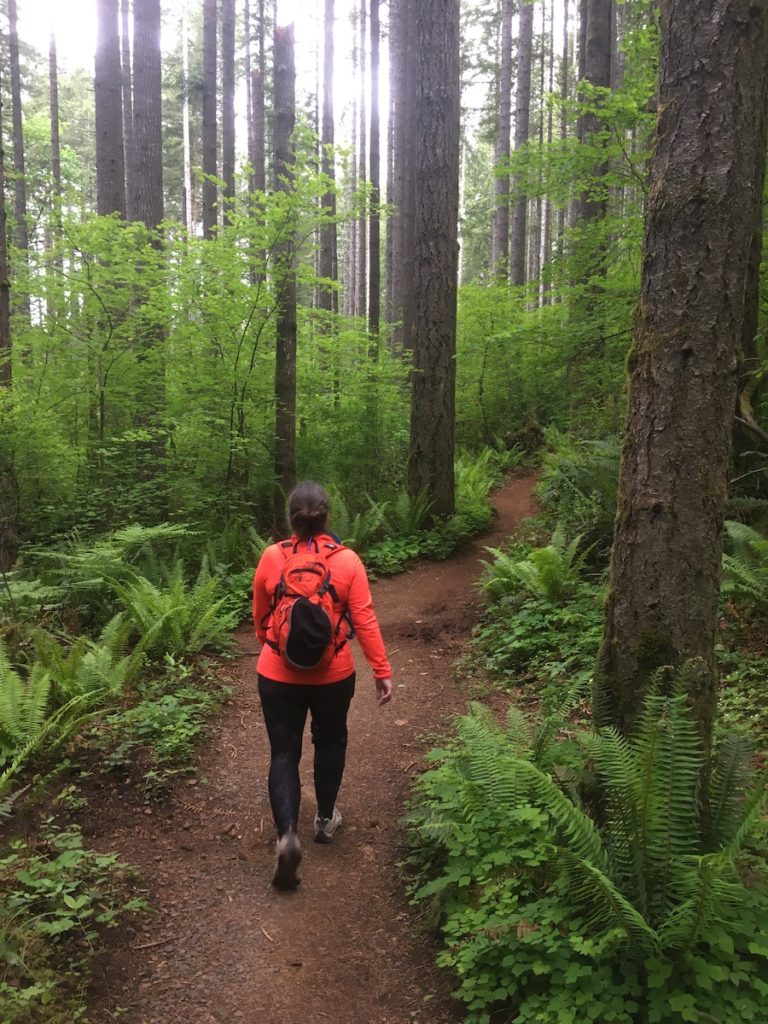 As the snow melts into spring I look forward to soaking in late sunsets from my absolute favorite little weed-covered hill. It's a great place for familiarization with any of the notorious new locals. Tumble mustards, dalmation toadflax, and the ever-ubiquitous knapweed. But spring also means shooting star flowers, prairie stars, bitterroots, and even an endemic phlox.
As the snow melts higher and higher and the season turns towards summer I begin to traverse lands further beyond the valley. I venture far enough to not encounter anyone for a week. Live with everything I need on my back, following the rhythms of night and day, chill and warmth, looking up for the weather, cooking dinner, grabbing water, maybe dipping in the creek. I wonder about all the people who camped here so long ago. I eat my lunch while watching a black bear eat his lunch of huckleberries across the canyon.
For now, I follow powerlines, feeling the warmth of stronger sunshine and smiling at the first flowers. I frequently pass signs reading "trail passes through private property" and in some places I connect neighborhood trails to state park trails with stretches of beach, public below the median high tide. In others, organizations work to protect public access to open space and build sustainable trails. I admire the morning sun streaming through thinned ponderosa stands as I dip my toe into a little mountain biking. Or head up an open hillside for a late evening run as the sun sets across the valley.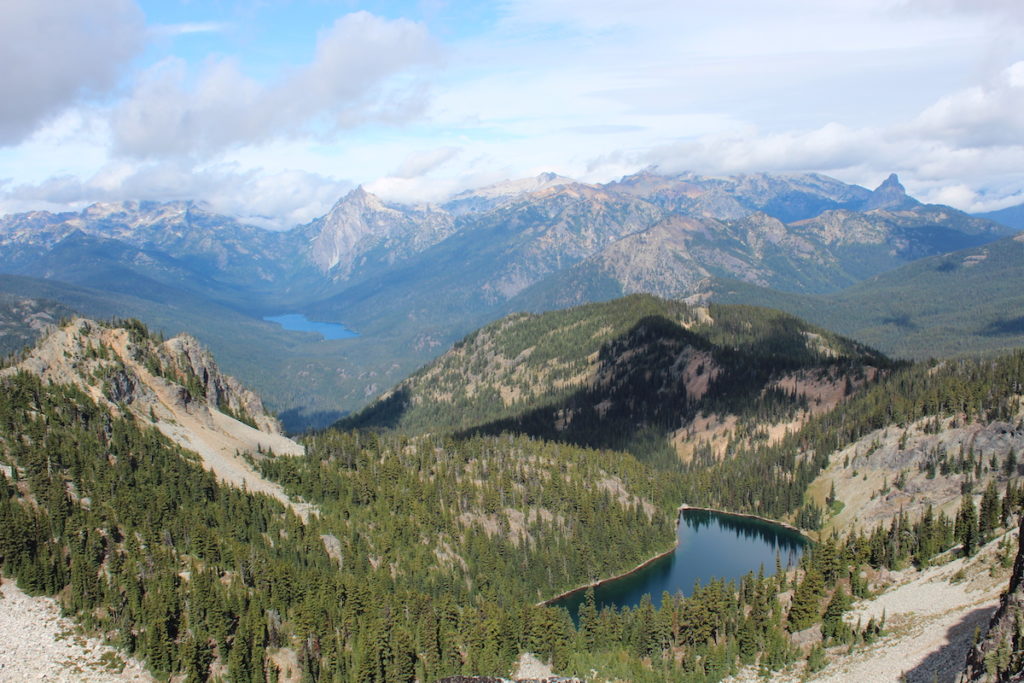 Like most others, last spring's quarantine forced me to explore closer to home. I found myself exploring clear cuts and following deer trails up steep hillsides, exploring every patch of green forest I could find. But I truly think there is something beautiful about the little bits of wild slipped between houses and retail spaces. You probably have little in between spaces near you as well. A 21st century vision of conservation includes the preservation of large tracts of wild land, but we cannot delude ourselves, these lands are still shaped by our presence on the landscape. And it also requires a patchwork of civilization woven together with small habitat fragments used by both wildlife and trail runners.