Kelly West
I think we all know that most outdoor jobs are male-dominated. These jobs include tour guides, recreation workers, researchers, conservationists, forestry technicians, landscaping technicians, landscaping architects, farmworkers, and more. These positions and careers can be so rewarding, but at the end of the day, most of them are held by men, especially at the management level.
I made a decision to change careers two years ago, after working in restaurant management for 5+ years. I knew I had to find a different career path, and I was most fulfilled by various outdoor volunteer activities that made me think – why can't this be my career? So, I took a pay cut and a giant leap of faith. Since then, I have spent the past two years working as a tour guide, working in conservation, and currently, I am working as a forestry tech based out of Utah.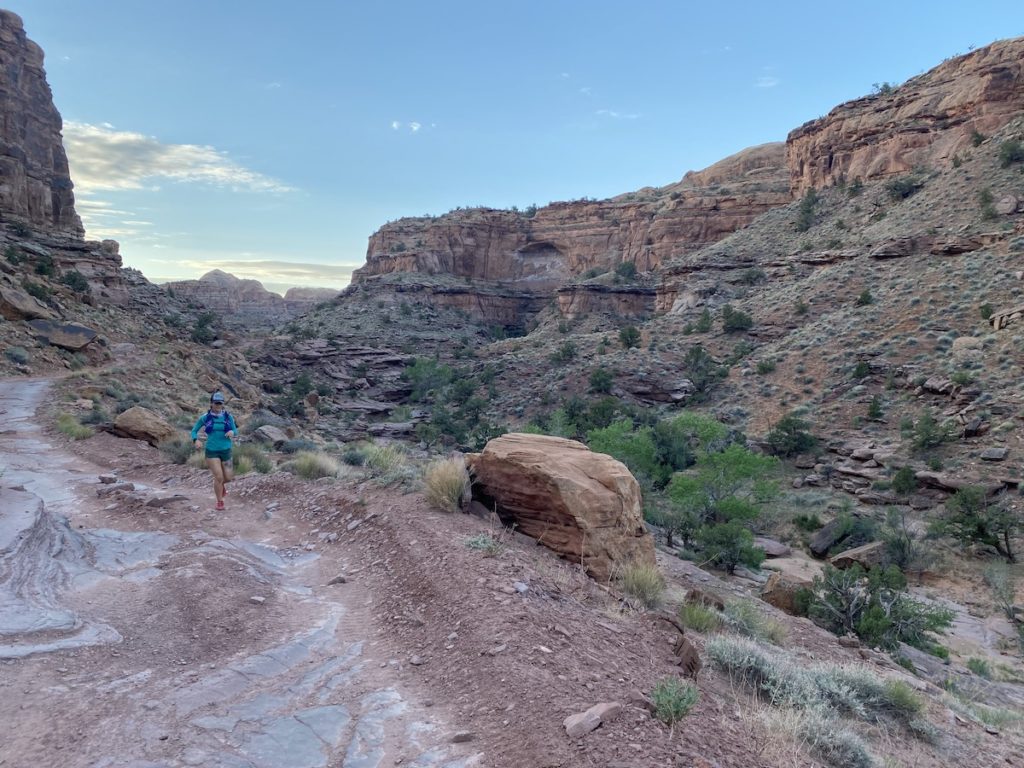 I wanted to put together some advice and encouragement for other women and non-binary folks who are looking to make a career in the outdoor world. I was definitely very intimidated by the interview and hiring process, but after working in the field, I do believe any person can find their place working in the outdoor world.
Here are some tips that I wish someone had shared with me:
Be yourself: You do not have to change who you are for a job. Find the job that fits you. You can be a hard-working woman, and still paint your nails and wear make up.
Find the right company: When you are interviewing for a job, remember that you need to interview the company, too. You need to ask questions that will provide insight to the company culture.
Look for a mentor: A mentor should be someone who is an effective ally, regardless of their gender, who has plenty of experience in the field that you are working in. You should be able to have open communication with them. In my experience, many women are willing to take the time to nurture other women who are new to the field. There is a sense of camaraderie.
Ask questions and ask for help: If you don't know how to do something, ask for clarification. If you aren't able to complete a task on your own, ask for help. No one is going to judge you.
Research programs that are designed for women: More outdoor companies and organizations are noticing and making an effort to remove the barriers that prevent women from having careers in the outdoors.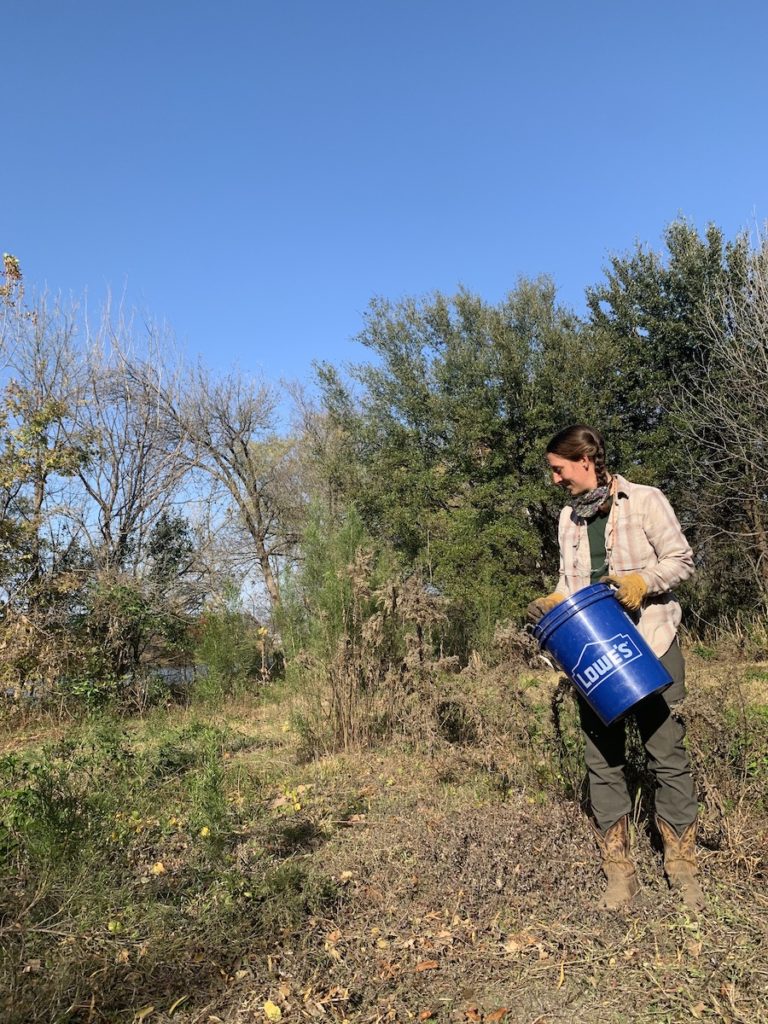 I think one of the bigger mental barriers for transitioning to an outdoor career is the physical fitness component. I think it is something I worried about until I was hired into my current position. But the truth is, you don't have to be the strongest person on your crew, and you probably won't be. I know I can't compete with the men on my crew in many aspects, especially when it comes to push-ups and pull-ups. But, I can hike as fast and as far as most of them. Plus, I bring other things to the table. Teams work because everyone brings a different set of skills. When you put all those skills together, you have a strong team.
That being said, not every day is a walk in the park. The work I do is physically and mentally challenging. It requires long hours, and the schedule can be unpredictable. I have to work in all weather conditions. I still have to put up with some sexist comments. I still feel some pressure to keep up. But at the end of the day, this work fulfills me, and the good days make up for the bad ones.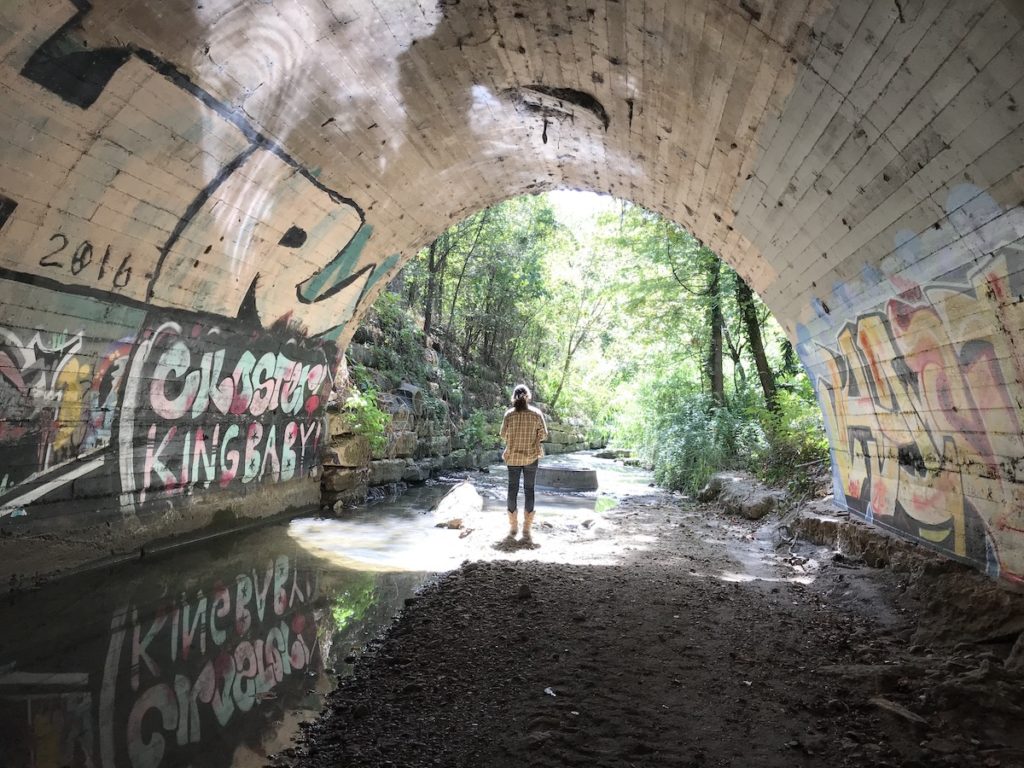 I feel like the work I am doing is meaningful, and I get to spend the majority of my time outdoors. I've been able to travel around Texas, Colorado, and now Utah. I've learned about different ecosystems, what makes them unique, and how to protect them. I've made life-long friends who share the same ambitions as me. I've laughed so hard I've cried multiple times. I am finally happy with my career.
My last bit of advice – don't let your fear inhibit you from chasing your dreams.
—
Some resources:
Women in Wildland Fire Bootcamp: https://www.blm.gov/sites/blm.gov/files/orwa-wiwf-application.pdf
Eastern Sierra Conservation Corps:
https://www.easternsierracc.org/
They offer some all women crews and also have a "Women in the Wilderness" program.
Conservation Legacy:
https://conservationlegacy.org/
They also offer some all women crews.
Some companies that offer all women backpacking trips and expeditions (which means they hire female guides):
AMC: https://www.outdoors.org/adventures/adventure-travel/
Wild Women Expeditions: https://wildwomenexpeditions.com/