In April of 2021, visitation in some national parks increased almost 50% compared to the same month in 2019, about 8 percent more people went hiking in the summer of 2020 compared to 2019, and the popularity of trail endurance running is at an all-time high. If you are a lover of quiet runs down your local trails and despise disposable mask-strewn pathways, you might feel agitated by the new onslaught of crowds caused by COVID-19 closures and risks. While there are most certainly detrimental environmental implications to an influx of people in our outdoor spaces, my personal experience has demonstrated that more people outside might actually be good for our planet. 
The COVID shutdowns brought me home literally and figuratively. With offices closed, I moved back to Colorado after more than 20 years of living in big, urban cities. I have been spending every free second of my time here in the mountains running down the beautiful trails of my hometown. This time has allowed me to face fears, heal old wounds, and join a beautiful, supportive community of like-minded women. I feel like I am coming home in a much larger sense too, not just to the mountains of my youth, but also to the Earth. I sense the ground beneath my toes, have conversations with deer I meet on the trail, and feel both incredibly insignificant and infinitely connected when looking up at the starlit sky.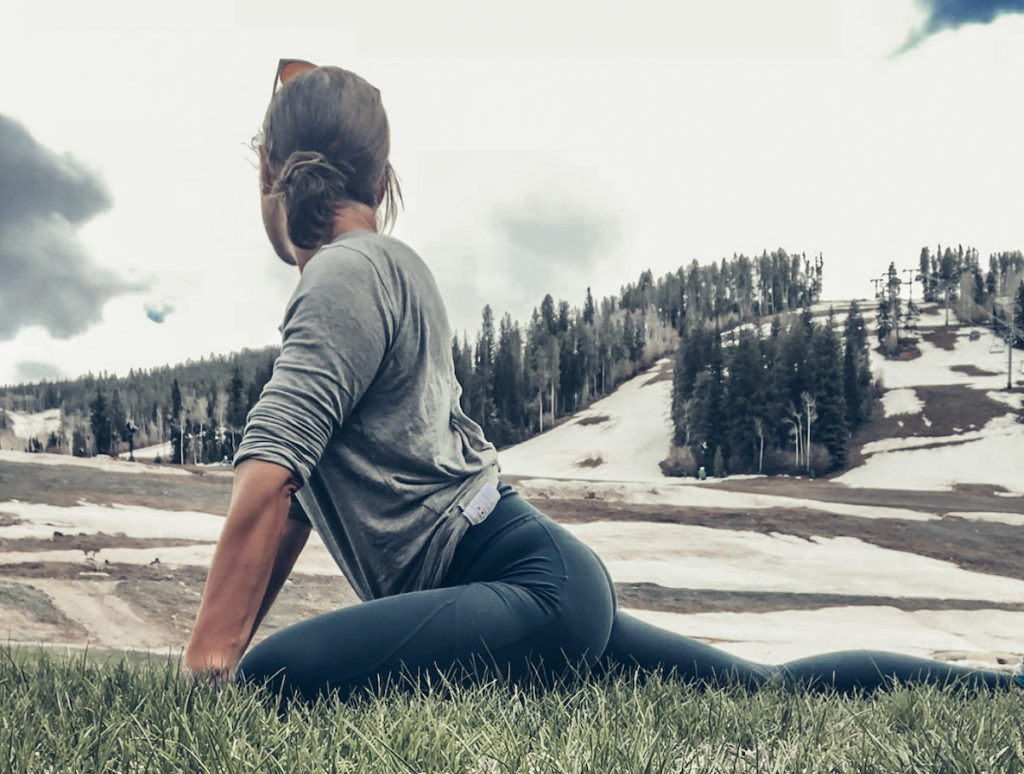 This time in my home state has also reminded me of my deep responsibility to be a part of the solution to climate change.
While living in a high-rise in New York City, the truths of climate change did not stare me in the face. Apart from headlines warning of rising seas and the occasional alarming weather pattern, the urgency of combating climate change was not apparent in my day-to-day life. I used to place my plastic bottles into a recycling bin and feel pretty good about my contribution to the planet without giving it much more thought. I now know that much of that plastic doesn't get recycled and we are on track to leak almost 30 million metric tons of plastic into the ocean by 2040. I wouldn't think about the extensive carbon emissions released by the production of my designer yoga pants that I had to replace every few months to stay on trend or how the air conditioners cooling our office building were utilizing an incredible amount of energy.
Returning to the state where I grew up has made the realities of climate change very clear. From the day we arrived in Colorado in July of 2020 through the entire summer, the skies were orange and ash rained from the sky more days than not. Two of the largest forest fires in recent history blazed that year and were fueled, at least in part by global warming. Noticing the unbearable temperatures while running up the hills of the Front Range in August and not remembering ever feeling that kind of heat when I was young made global warming remarkably real for me. In fact, 2020 might have been one of the third warmest years on record despite being a La Niña year, which usually has a cooling effect, according to the UN.
A reconnection to nature, in part caused by COVID-19 closures, has helped me both become healthier and more conscientious of how my actions affect the planet. Aside from the physical improvements brought about by running up mountains at altitude, I am calmer, less quick to anger, and better able to minimize stress and anxiety when they arise. As nature heals me, I feel more called to become a greater champion for the planet and return the favor. I still have a lot of work to do, but I began taking steps to decrease my footprint almost immediately after spending more time outside– I buy less, I swap or buy used, I limit plastic usage, I am more engaged in activism and support organizations and communities who are dedicated to the well-being of the Earth. Are my actions enough to decrease global greenhouse gas emissions the 45 percent below 2010 levels by 2030 and towards the necessary net-zero by 2050 to limit global warming and avoid extreme precipitation and drought, decreased crop yields, and ocean acidification? Honestly, probably not, but the more I take action, the more I want to do to help. What if every person, company, and government on the planet started taking steps to tangibly reduce their impact?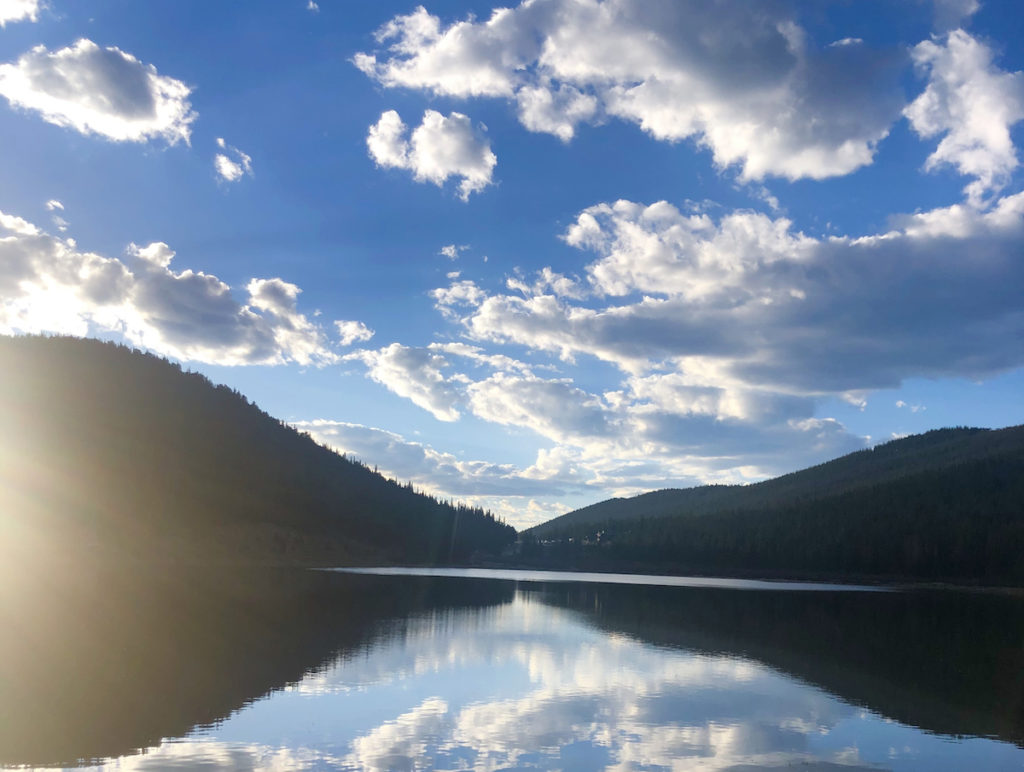 Thinking about climate change is often terrifying and depressing, it's much easier to look away than to make the changes in our systems and personal behavior required to turn this giant ship around. It can seem as though small lifestyle changes won't matter and the ones that will are too difficult to take on. Even though I came home while the mountains were on fire and uncertainty about the pandemic gripped the entire world, I somehow feel hopeful. Coming home to rediscover my connection to the Earth has both healed me and my consciousness about taking care of the planet. More visitors to the local parks and trails is causing more wear, which will require education and mitigation, but I believe that allowing all people the time, space and grace to reconnect to the natural world is exactly what humanity and the planet need. You don't trash something that nurtures you, you don't give up on something that you love.
As Senegalese forestry engineer Baba Dioum once said, "In the end, we will conserve what we love." What better way to allow people to love themselves and the planet than to get them outside?