Note: I don't know how long this injury will last, as I don't at this point know what's wrong and what my options are. However, we often see when athletes triumph, and we also see when they come back from injury, but how many times do we see the dark spaces in between. I'm taking you all along on my journey of doubt in the hopes that it can help others dealing with the same struggles. So pull up a chair and a cup of coffee or tea, sisters, here's the first installment of what happens when a trail runner loses her ability to run trails.
As soon as I felt the pop, I knew it was bad. My knee had been hurting the week before when I was on vacation with my family, but it seemed to loosen up as I ran. It felt decently good that day so I decided to give it a try. About 20 minutes into my run I felt the pop. I could no longer run. I hobbled back to my car. By the time I got home and got out of my car, I could barely put any weight on it.
To backtrack a little, my knees had initially started to hurt after a hard fall on the trails the month before. I took a digger downhill and landed hard on some very unfriendly rocks typical of the Phoenix area. There was lots of pain and swelling and bruising. I took it easy and it seemed to get better. Two weeks later I ran the Bishop High Sierra Ultras 100k. The last 20 miles my knees hurt pretty bad, it was a long time in the pain cave. I figured I had irritated whatever happened when I fell and took some more downtime. I did a bigger mileage week a few weeks later, and it actually felt pretty good, but the following week was vacation and it started to hurt again. At no point did I really think there was anything big going on until the pop.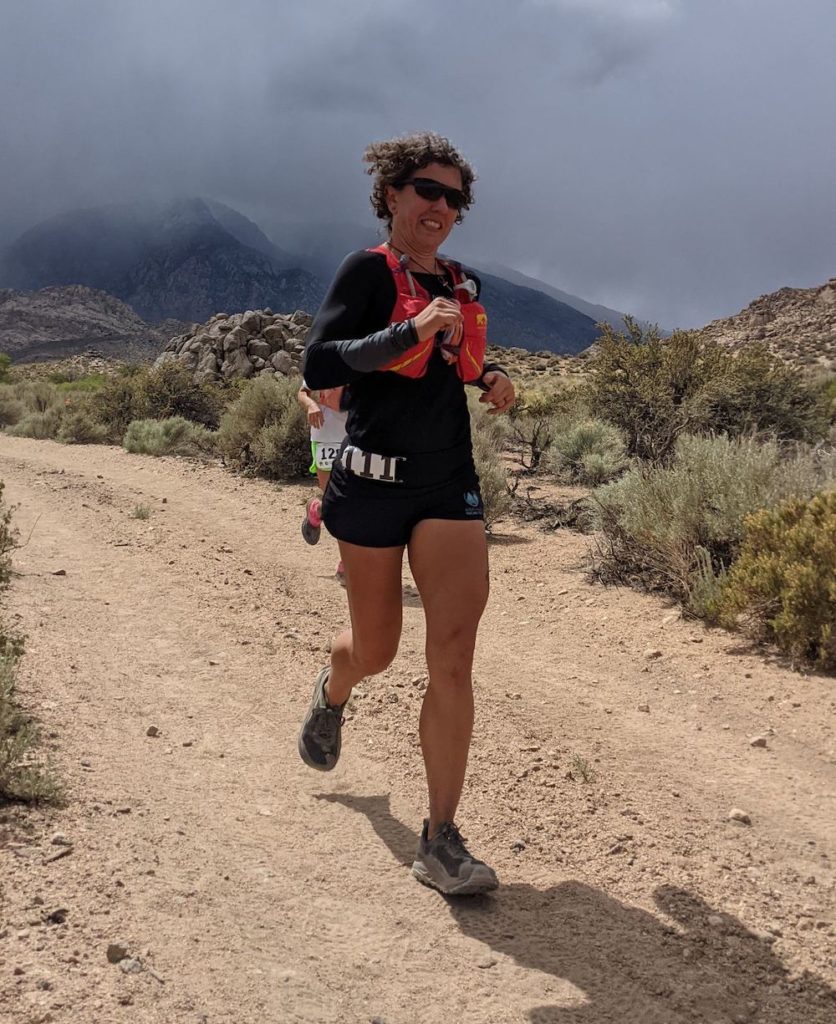 Post-run that day I called my physical therapist and my chiropractor, the latter of which was able to get me in as soon as I could drive over. She adjusted the knee, making it bearable to move gingerly on, and consoled me that hopefully, it was just that a tendon or ligament had popped out of its groove. She suggested I stay off it as much as possible, and ice it to reduce the inflammation. I was ok to bike and to lift if it didn't cause pain. Part of me felt consoled by her words, but deep down was the dread that this was really, really bad.
I was in pain all that day at my job. I'm the floor manager of a run specialty shop called Tortoise and Hare Sports. Luckily I had some back-office stuff to work on that kept me off my feet for part of the day, and my amazing team supported me as I hobbled around much slower than normal. CBD and a strap-on ice pack were my friends. I came home exhausted and went to bed early. I woke in the middle of the night with thoughts racing through my head. How bad was this? Was there something I missed, or could have done to prevent this? If I needed treatment how would my family and I afford the care as well as my time off work? How long would it be until I was back on a trail again?
The second day there was much less pain, but my knee felt off, even slightly unstable. After an email pep talk from my amazing PCP I decided to go to an ortho urgent care clinic. The next morning I waited anxiously in the waiting room. An elderly woman in a wheelchair was placed across from me and we struck up a conversation. She told me she wasn't a runner, but that she walked every day, the wheelchair today was just to get out of the rain faster (it was a rare rainy Arizona day). She lives alone with her cat, and every day she walks from the front door of her house to the back door, and then back, and then repeats this until she gets all her steps in. It gave me a little courage that whatever this was I could make it through those mundane days of recovery until I could get back to my mountains again.
The ortho doc asked some questions and did some tests, and then said words I'd been dreading "possible ACL tear". I could feel the panic rising in my throat but I refused to show it in front of the clinic staff. He also suggested that I "maybe try triathlons instead, 100-mile trail races can be hard on the body". I stayed silent, but mentally watched a big red checkmark appear in the "Against" column for choosing him if I eventually needed surgery. He also confirmed that biking and lifting were totally ok. I went back for an x-ray that we both agreed was useless, but was required by insurance before I could have an MRI, which seemed utterly ridiculous to me. Then I went on my way with a promise of a call once my MRI received authorization from my insurance.
Real talk, I went to my car and cried. I texted my co-manager to let her know I'd be there as soon as possible. She told me maybe to stop to get a tea first. I arrived at my job feeling calmer and ready to face the day, but as soon as I tried to tell the team what was happening I cried again. All I can hope for any of you is that you could work with a group of humans that care about you enough to listen as you share your diagnosis through tears and then offer their support in their own unique ways. It varied from hugs, to offers to go scream F*#@ in the park across the street, to constant check-ins, to carrying my bags, to pulling strings with relatives to get my MRI scheduled quicker than I thought possible. When I reached out to trail friends via text the response was just as amazing. After my work shift I came home and my ever-patient husband listened as I cried again and talked to him about all the doubts and fears going through my head.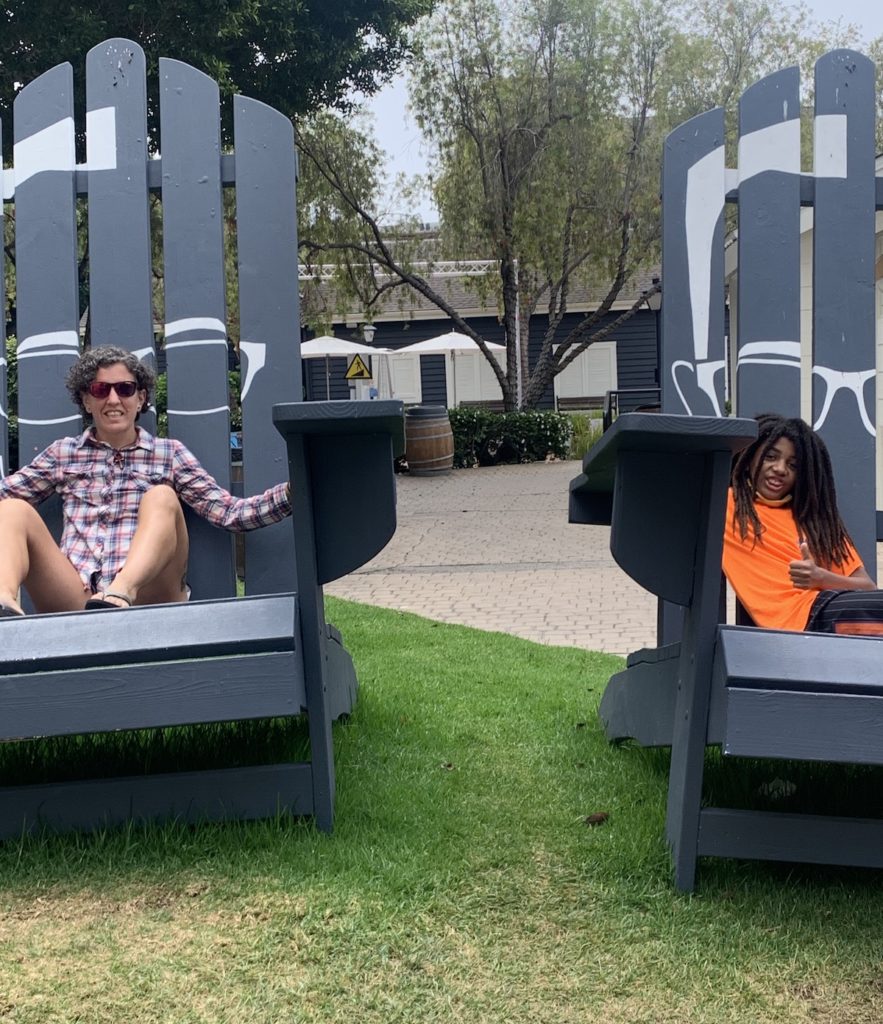 Let me be clear that I HATE biking, but if it was what would keep my cardio somewhat intact and improve my chances for a good recovery I was all in. I threw myself into it, logging 24 miles one day and 21 the next. This may not seem like a lot to the bikers out there, but for someone used to leisurely 3 mile rides with the kids it was jumping off the deep end. Some of the miles were also in the Arizona afternoons with temps well over 100 and a steady headwind. My butt HURT. I ordered biking shorts.
I also began laying the groundwork to get the best options as soon as possible. I scheduled my follow-up with the doctor that had ordered my MRI. I also reached out to the orthopedist for the Cardinals and scheduled an appointment for a second opinion just in case. I foam rolled and massage gunned, and did exercises I found online to keep mobility and strength in the knee for pre-surgery ACL and meniscus.
As I type these words it's Friday evening, four days after the injury. I'm about to close my computer and get ready for my MRI, which I didn't even know could happen this late in the evening, but I'm learning all kinds of new stuff these days. I don't know what I'll find out and what it will mean for me over the coming weeks and months, but I promise to be open with you as I take you along for the journey. And if you go on a trail run keep a little extra joy in your heart for me, every step that we take out there is a blessing.