How true this statement was not many years back. In fact, I loathed running as a child and student. I dreaded the timed mile. I was never "athletic" and was quite frankly the girl who always got hit in the face with the ball. I mean… EVERY. SINGLE. TIME.
PE class was my least favorite class and while other kids thought it was all fun and games, an easy A, I shuddered at the thought of it. I never believed I was good enough.
Fast forward to today as I prepare to run my next trail race, the Moab Trail Marathon in November. I may not be the winner, BUT I am a runner. I am a participant. I run for myself, for my health, for the friendships, and for the community. Running has empowered me in so many other areas of my life and has enabled me to see that I can always strive to be a better me.
So how did I go from the girl who was scared to enter the gym for PE class to the girl who wakes up before the sun and goes on a run?
It didn't happen overnight, but I do think it is important to reflect on where we have been, the things in life that impact us so greatly, and mold who we become. My hope is that someone somewhere reads this and says, "If she can do it, then so can I" because it's TRUE.
When I was in 6th grade I distinctly recall a day in PE class when we were playing ball of some sort out on the field. I was in the outfield, seriously trying to avoid being the target. Is there anything else one does out there? As I looked up, I remember the ball headed straight for my face (it could have been a mile away, but the fear was there). I do not recall if it was a kickball or softball, but what I do remember is the teacher shouting at me as I dodged the ball, "That is why you are getting a C in PE class," with serious disappointment in her voice.
Now to get a decent visual of me at that age – I was the good girl, the one with all A's (except for PE)- the people pleaser. I did also get embarrassed quite easily and at this moment felt the lump in my throat, the redness in my face, and the ache in my chest. I wanted to disappear, but alas there was no cloak of invisibility. No trees to hide behind in the outfield.
I do not remember much of the sixth grade year, BUT I will never forget that teacher calling me out in front of my peers and ridiculing my PE class skills (or lack of). Never did I play sports by choice after that. It changed me and I became more insecure.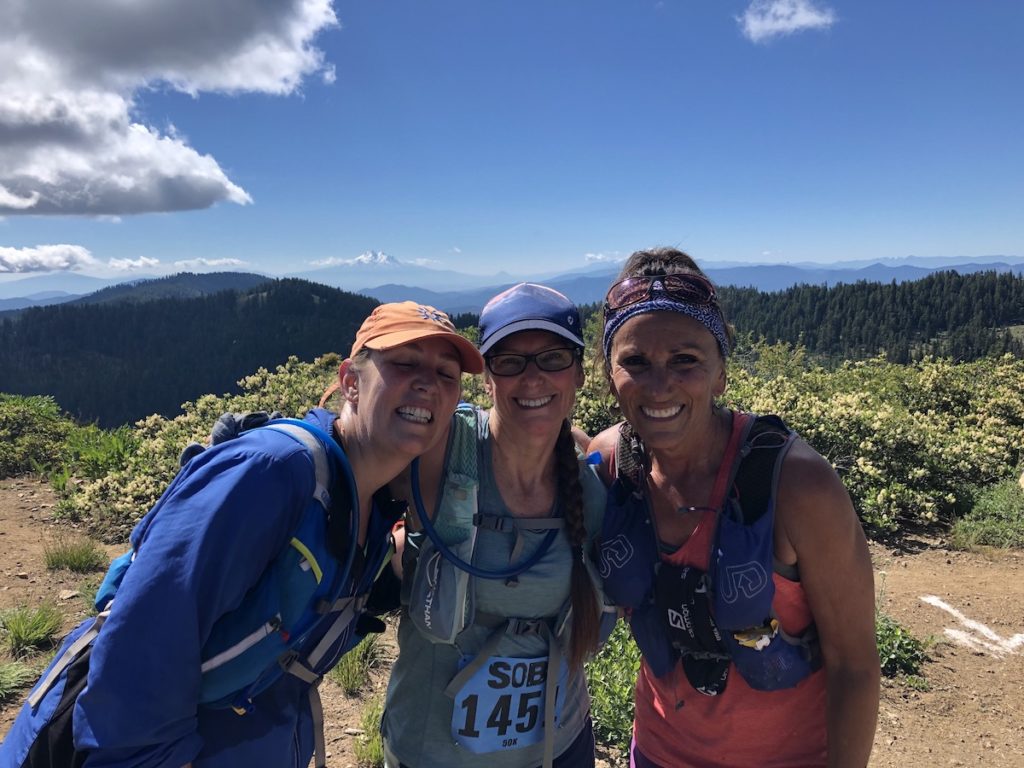 From that point forward, I just avoided physical activities other than hiking or walking. I loved things in nature and activities that were just for me (no one counting on me to catch anything).
Fast forward 20 years …
We moved around a bit for my husband's career and I found myself with two kids in a new town. My older son was interested in acting and so I promptly signed him up for a class. This always would help me meet other moms and make friends when we moved to a new area for both myself and my sons.
A couple of weeks into the class, I am sitting and chatting with a sweet lady who is bringing her granddaughter to the weekly classes. She mentions a clinic that is just starting called, "Women Can Run" and invites me to join her. I laughed and replied bluntly "I DON'T run." She replied, "Well most of us don't, it is a starter group and it is fun, you'll meet people, and my sister is leading a group there."
Now I had to let this digest because I really love people, PLUS, relocating and not having friends for a while always took its toll on my mental health. BUT group exercise in order to make friends?! This was a tough one.
In the end, I chose people. The best people.
The rest is history really… I jumped into the group and this gal's sister quickly became one of my BEST-EST friends and supporters in my life. I recall the first mile I was able to run, how it felt, how proud I was. My first 5k, 10k, half marathon, marathon, 50K, and 50 mile distances are imprinted on my soul. A big part of each race has always been WHO I ran it with.
Weird thing though – although I have set distance goals for myself and a one-time goal on the half marathon distance – I really just run for fun, or so I told myself and others. I wondered if a reason why I ran every race with someone else, was because that little girl who was no good at physical activities was telling me I couldn't do it.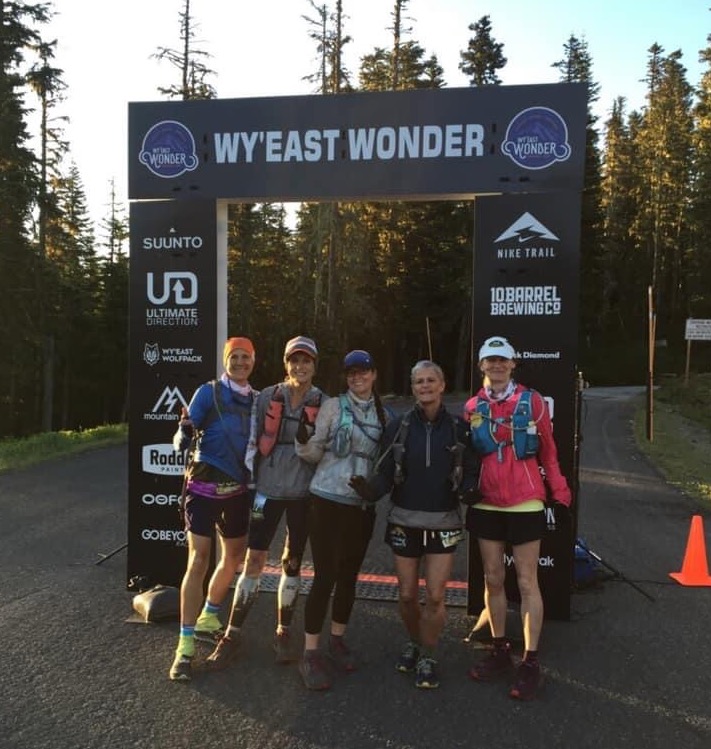 With Covid changing the year and beyond for so many of us, my goals shifted. I started hiking long miles and running whenever I could for fun. As some races began to open up for 2021 registration, I had a serious itch to push myself. I did not think much about it and registered for the Canyons 100K. All by myself. No friends signed up, no acquaintances, no one I knew registered. To be clear, I asked others to join me after clicking submit, but no one accepted the invite. In the end, I had loads of training buddies and race day support, but I ran Canyons 100K on my own. This was my race. I felt strong and accomplished at the finish line.
It is amazing the impact a person can have on your life in both positive and not so positive ways. If I can go from the scared defeated girl in the outfield to becoming a runner, then I know anyone can do it. It is so liberating to break the mold that was created for you.
Bust out and do something that scares you today.
Be Brave. Say yes. I dare you.