After a summer of playing hard in the mountains it can be tempting to put the gear away when autumn rains fall and think, "Maybe one more trip this year…" and not look at things again until the next summer. I'm definitely guilty of this!
Unfortunately, that can mean molded, dirty, stench riddled gear that could be ruined. This means money spent and more contribution to landfill waste and consumption of resources. The best way to avoid this situation is to set aside an afternoon (or two) to thoroughly clean, repair, and store your gear and clothing before the next season.
Below are some of my tips to make your backpacking gear last. These tips can be applied to other types of gear/seasons as well.
Inspect everything even if it was only used a couple of times. This is everything from your clothes to your first aid kit to your tent. Look for rips and repair them. Throw out expired or partially used first aid items that can oxidize. Make a list so you can restock in the spring for the next season. If a piece of clothing or gear doesn't seem like it can be repaired, make a plan for replacing it. The winter season is a great time to find clearance sales on summer goods to save you money. While you're at it, upcycle the fabric or findings from worn out items into something else (a tent into stuff sacks for instance) to reduce waste.
Clean everything according to manufacturer directions. This may mean sending items to a professional (in the case of down sleeping bags). If you decide to DIY cleaning something that requires special care, be sure to purchase the right cleansers and equipment so you don't ruin your gear. Some things shouldn't be washed, only spot cleaned.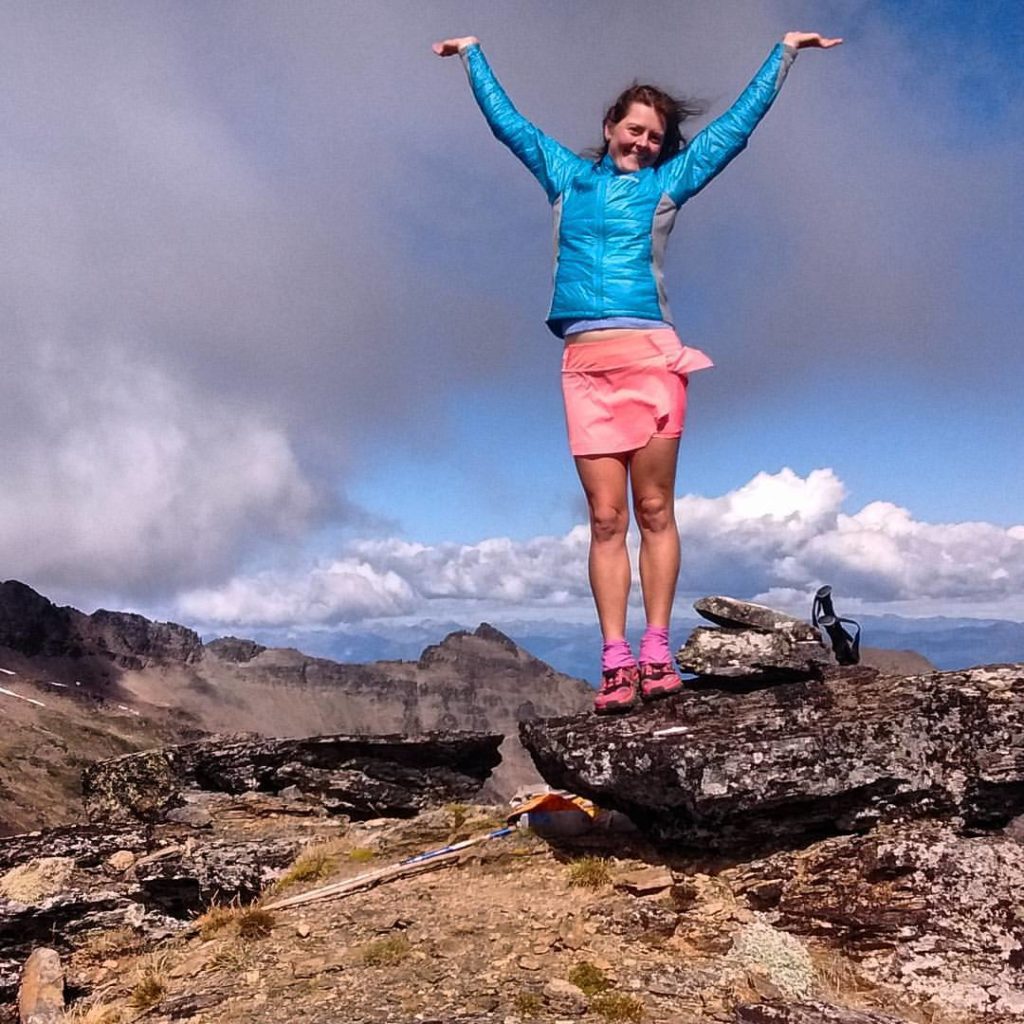 I use a lot of white vinegar as a non-toxic way to remove residue (add some to the final rinse cycle in your machine) and to hand clean items with body oils (like sleeping pads). In general, any fabric that has come into contact with body oils can end up molding if left unwashed. This is one reason I always wear long sleeves/pants/socks inside my sleeping bag or use a liner.
When it comes to more awkward items such as tents and packs you may or may not be able to wash them in the machine. The packs I use have removable frames so I can toss them in, but otherwise handwashing or spot cleaning may be in order. I do recommend fully emptying these items (check every pocket for that lost wrapper!) to avoid attracting vermin like mice or ants while they are stored.
Giving hard items like trekking poles, tent stakes, headlamps, etc. a quick wipe down is a great way to avoid sticky grime in the spring! Also, be sure to fully disassemble your poles to clean any dirt that is inside and allow them to fully air dry.
Be sure to backflush and sanitize your water filter/bladders. Run your cookset (pot, spoon/spork) through the dishwasher (or handwash thoroughly).
Store properly. Some items will have storage care listed on their tags or packaging. All gear and clothing will benefit from being stored in a temperature controlled low to moderate humidity environment with decent airflow. Never store anything unless it's completely dry!
A few other specific tips:
Never store your down sleeping bag (or down jackets, etc) in a compressed state. Use a loose cotton bag (usually provided) or hang/drape completely open.
Take batteries out of electronics (check for corrosion while you're at it).
Store water bladders in the freezer to mitigate mold growth. You can do this year round if you like.
Store tents and packs in the open or loosely packed into a tote or crate.
Store things like your pot and lid, water bottles, water bladders, etc. open (lids off). This helps avoid that funky smell.
Hang rain gear and down clothing so folds won't compromise performance.
Store any animal fibers (wool, silk, alpaca, cashmere, etc) including blends in moth proof bags or totes. Moths will not eat synthetic fabrics (polyester, rayon, etc) or cellulose fabrics (cotton, bamboo, linen, etc).
Store water filters in a place where they cannot freeze.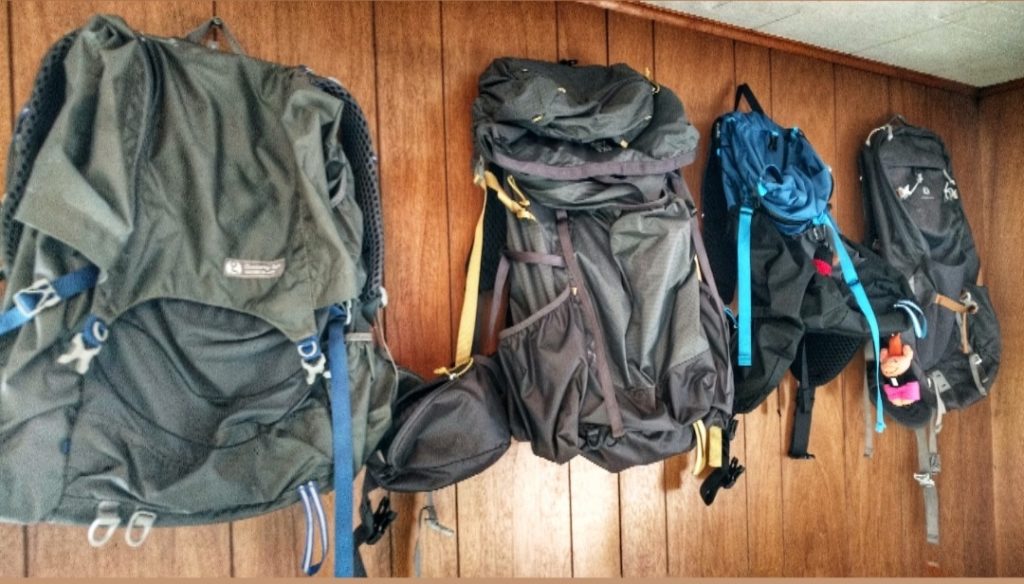 Organize like a champ! If possible, set aside a room or an area where all your gear can live. Use totes, shelves, labels, hangers, crates…whatever works…to keep your gear sorted and tidy. I group gear together by type and purpose (a bin for sunglasses, a cookware area, packs hang on the wall, and so on). This will make getting ready for your next trip a breeze, and it can save you money since you can easily find everything and not be tempted (or forced) to buy another because you can't see/find it. 
It takes a lot of effort to create an organizational system, but once it's in place you'll wonder why you put it off. Just make sure that when the next season rolls around you put things back after every trip to keep it from descending into chaos!