When I set out on my first thru-hike in 2003, I picked the trail because it was the only one I knew about. I might have chosen something else if I'd had the access to the wide array of knowledge now at our fingertips on the internet! However, there's also the possibility I would have still chosen the Appalachian Trail for a variety of reasons. Ultimately, choosing your first thru-hike is a personal decision and rests on a lot of individual preferences. There are those who will tell you "X should not be your first thru-hike." And, while there are definitely options that are objectively more difficult than others, your personal experience will dictate the answer for you.
A classic example is the 800-mile-long Arizona Trail. The AZT is frequently chosen and recommended as a first thru-hike because of its length. However, I would say that for someone with no desert experience, it's a very challenging choice! If you're used to trekking through the woods of the East, the AT might actually be a better first thru-hike because it's more similar to what you're used to.
In addition to length, which—although not the most important factor—should definitely be considered, other factors that should be used to choose your first thru-hike are: complexity of logistics, terrain and climate, navigational challenges, physical difficulty, and popularity. Your individual combination of skills and references in these areas will help you select the trail that's right for you.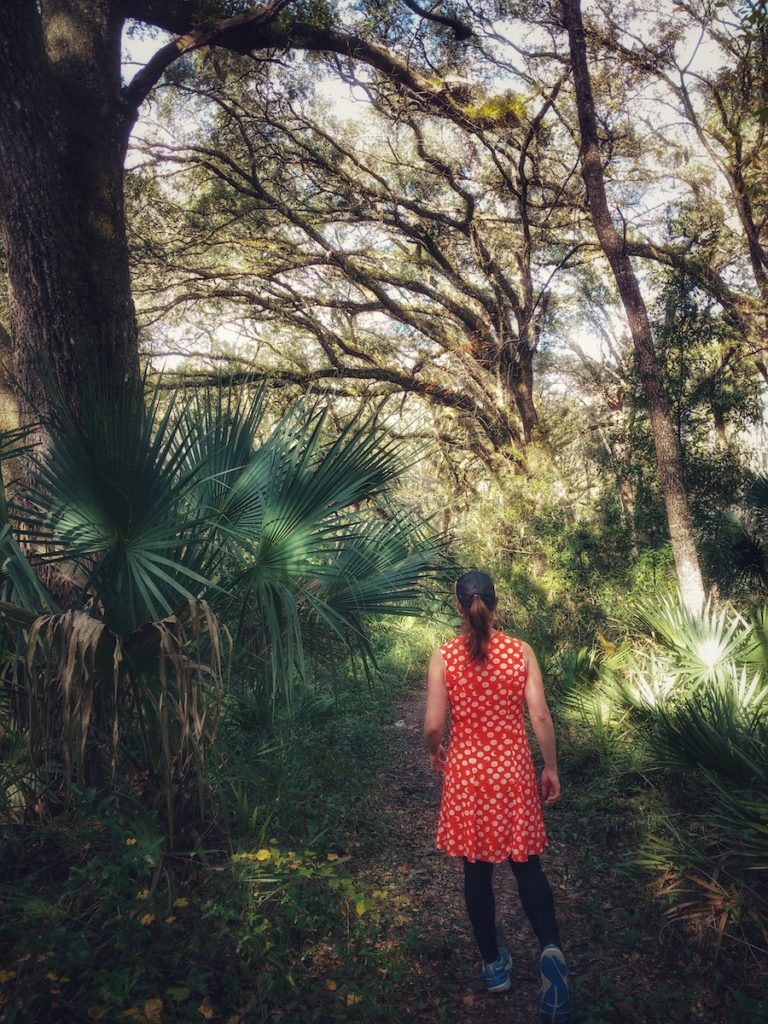 Complexity of Logistics: For any thru-hike you will need to acquire food and other supplies along the way. Exceptions to this would be if you choose a very short (100 mile or less) route that you can complete carrying everything you need from the start. Popular choices that fall into this uber-short category are the Wonderland Trail, Bartram Trail, and Uinta Highline Trail. How frequently you reach towns or businesses that can hold packages for you or sell food/supplies greatly impacts the logistical difficulty of a route, as well as your pack weight. Trails with infrequent resupply points can mean a very heavy pack, which is often a less than optimal choice for most first thru-hikes. Other logistics that should be considered are how you get to the start and end. Some trails have very remote finishes that require expensive shuttles, or additional hiking out (Continental Divide Trail, Great Divide Trail, Pinhoti Trail). Some, like the Pacific Crest Trail northbound require an application to cross into another country or, in lieu of that, a 30-mile hike back to the nearest road.
Terrain and Climate: As mentioned in the AZT example above, the type of terrain and climate you'll be hiking through can play a big role in what is harder or easier for you on your first trip. The more similar the terrain and climate are to what you're already used to hiking in, the easier that trail will be for you. Adapting to very different climates can be a humongous challenge for many people. Those used to arid weather will struggle and have less skills to treat the issues that come along with hiking in extreme humidity and vice versa.
Navigational Challenges: Some of the most popular long-distance trails in the United States right now are not trails at all. Routes such as the Hayduke Trail, Sierra High Route, Wind River High Route, and Grand Enchantment Trail are not true trails at all, but rather proposed trails or routes through unmarked terrain. Other trails such as the CDT and North Country Trail are true trails, but are infrequently marked and often have multiple route options. Others, like the AT with its iconic white blazes, are marked frequently and very easy to navigate even without a lot of backcountry experience. Your personal comfort with navigation and the availability of solid navigational information (such as GPS based apps for the specific trail) should be one of the biggest selection factors in choosing your first long-distance hike.
Physical Difficulty: Some trails are more physically demanding than other. Sometimes this correlates to length, but it often has to do with other aspects of terrain such as steepness, elevation change, altitude, and tread. For instance, the Pacific Crest Trail is 2600 miles long, however it's many climbs and descents are graded for pack animals and horses meaning the overall gradient is quite mellow. Compared to the more physically demanding AT, which is graded only for bipeds and packs more elevation change than the PCT into 400 less miles. Trails such as the Colorado Trail and John Muir Trail traverse landscapes well above 9,000 feet for almost their entire lengths. For hikers coming from sea level, this could make them incredibly difficult, while those living at altitude may not find them to be as challenging. The type of trail tread can also make a difference, the Long Trail is incredibly rocky and steep. In some areas you must use hands as well as feet to "walk" the trail. Whereas a route like the Florida Trail that is pancake flat might give you shin splints, but isn't as "hard" physically. Your conditioning and comfort will dictate what types of physical challenge are better suited to you.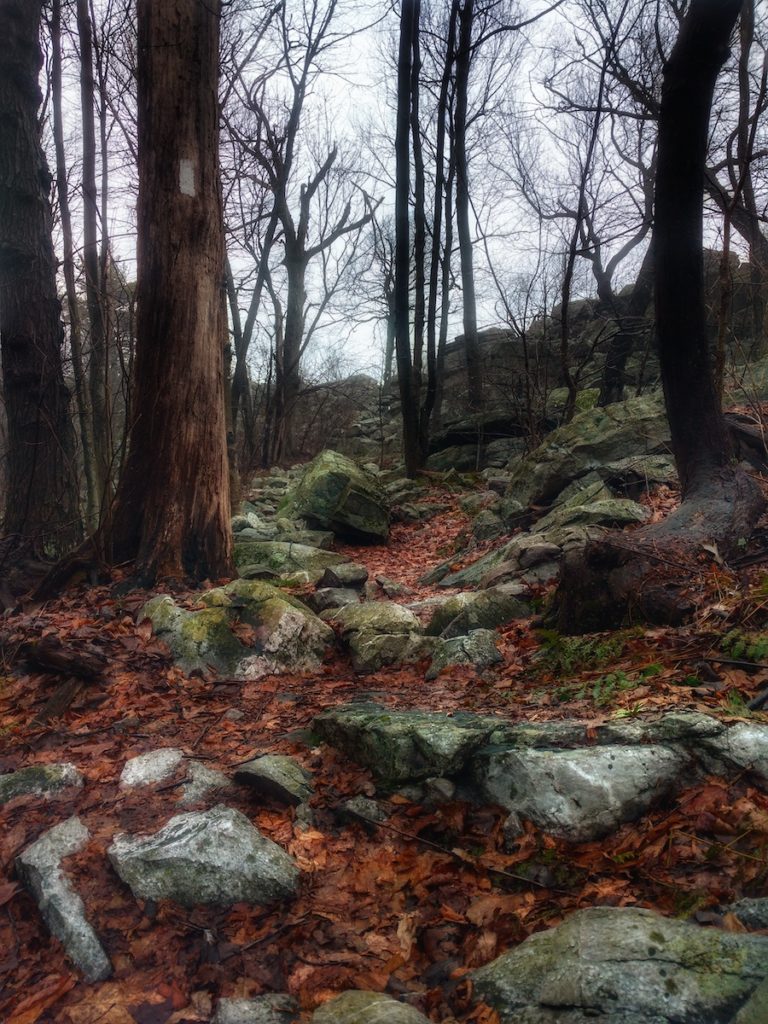 Popularity is becoming a deciding factor for many people. Some new thru-hikers want to know that they will be in the midst of other people doing what they are doing. Some will want solitude. Understanding the number of trail users you're likely to encounter should play into your selection. Bear in mind that by hiking a trail in a non-traditional way (a flip-flop, or southbound) or at a less popular time (although take into consideration how that impacts other issues such as climate and logistics) even popular trails like the AT and PCT can be much more solitary.
In the end, thru-hiking is always hard. The trail that captures your imagination the most is the one you are most likely to see through because you have a strong emotional desire to hike it. When it comes to something as all-encompassing as a thru-hike, the mental and physical components are equally important to success. In my upcoming book, Adventure Ready, co-author Katie Gerber and I go into depth on how to prepare yourself on every level for the challenges of long-distance hiking. Pre-order your copy here.