Editor's Note: Brought to you in partnership with HOKA.
"What's your PR? How many miles do you run a week? What's your pace? What are you training for?" 
Questions like these can be so intimidating, especially as a new runner. When I first started running, I had no idea how to answer any of these questions during a group run and feared being judged for answering them the wrong way.
Instead of answering, I just ran way too fast. I had a fear of "looking slow" yet always wondered why I always had a nagging injury or was super tired. Strava also did a number on how I felt about myself. I based my runs on what the watch/pace said (that is when I finally decided to get a GPS watch instead of counting miles based on songs playing on my iPod at the time) rather than listening to my body. Looking back, I wish I could tell my younger self to relax and enjoy the journey, and that ultimately the time/pace doesn't matter. You win the races not the workouts.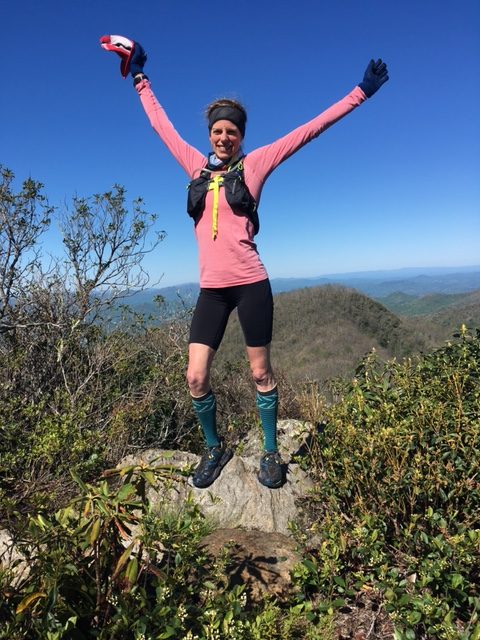 I also wish I had learned about Trail Sisters sooner. Unlike most group runs that felt more like a weekly competition over who could look cool doing paces way too hard, Trail Sisters offers a no drop (everyone runs the same pace) group run to remove the stigma of the questions listed above. It doesn't matter if you are a 3-hour marathoner or 3-hour 5k runner, everyone is welcomed in Trail Sisters. There are enough stressors today as is, without having to worry about being shunned or lost on a group run (or left behind)!
Trail Sisters provides a way to go outside your comfort zone by exploring new places/trails. Growing up, I lived a mile away from some gorgeous trails, but I had no idea! A few years ago, I learned about these trails. Yet, I didn't have anyone to run with (insert feeling insecure, fear of being judged for falling or getting lost, etc.). However, Trail Sisters provided me with an opportunity to have a community that allowed me to never feel alone, or as if I were the kid picked last at dodgeball. Yes, I still fall and get lost but now I have the confidence to put myself out there to feel vulnerable and risk failure.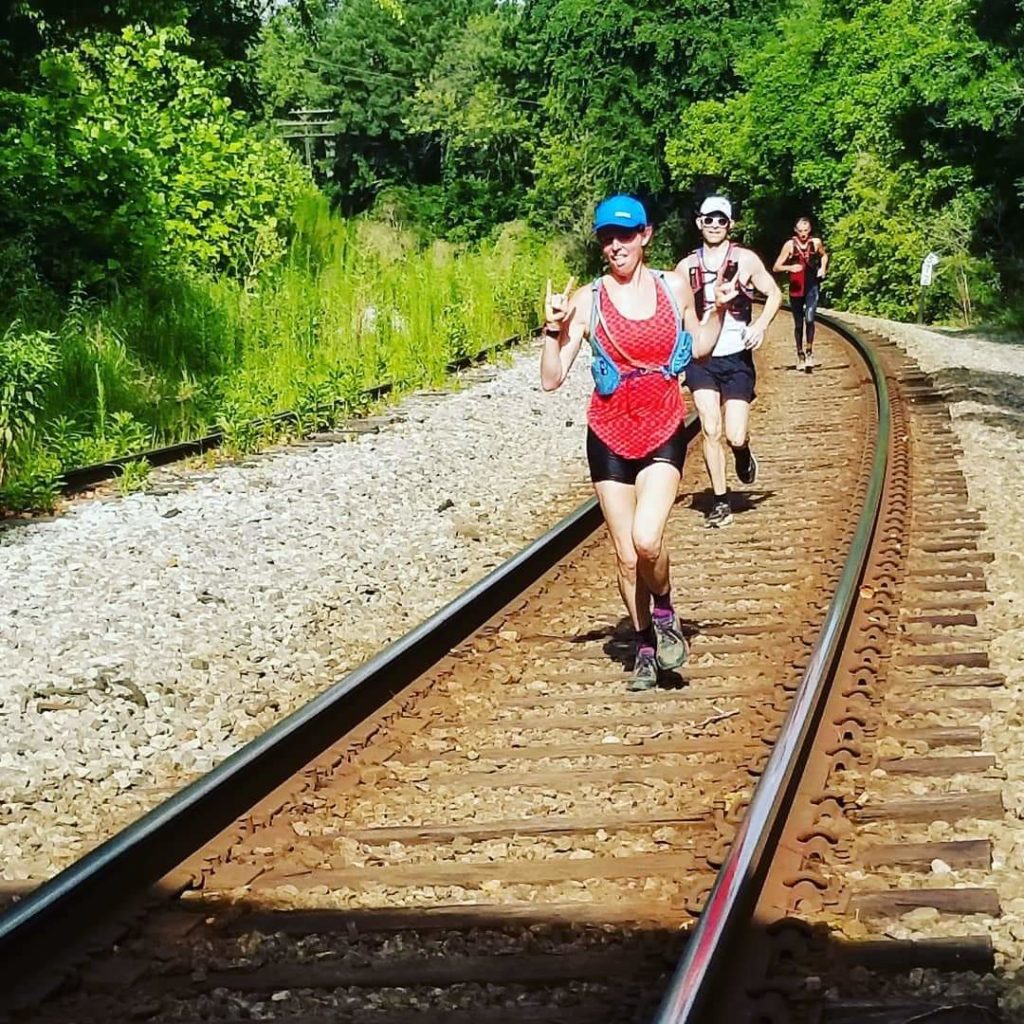 Through trails and running I have met some of my best friends, and even my husband! If I didn't have this outlet, who knows where I would be. I certainly wouldn't have gone on epic adventures such as setting the Fastest Known Time on the Georgia Loop (54 miles and 14,000 ft of elevation gain) or the Georgia section of the Appalachian Trail (76 miles and 19,000 ft of elevation gain) unsupported.
Recently, I toed the line at the Chickamauga Marathon and wasn't afraid to line up in the front. The old me would have cowered in the back for fear of being trampled and feeling like I wasn't good enough (this happened last July, when I was a sub elite in the race, no less, and still felt like I didn't belong). However, I went into this race knowing that I was every bit as capable as anyone there, male or female, and it shined through. This wouldn't have been possible without all my hard work and self-belief. It was one of the hardest marathons I have ever done. I never gave up, no matter how many hills, or difficult trails I had to navigate around to cross the finish line. Not only did I set a 14-minute PR but I won the race and became the 2021 Georgia Road Marathon champion! Not bad for someone that was always picked last in high school dodgeball.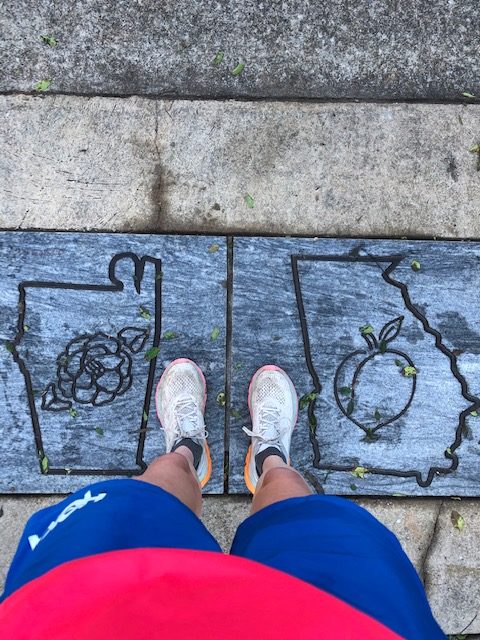 Now, I'm not saying every race will be a success, but you must be willing to put yourself out there and give it your all. This is a feeling no one can take away from you, and I hope others realize that. When I organize group runs as the current leader of the Atlanta Trail Sisters Chapter, I hope others feel the same way, and if they don't, I hope to help get them to a place where they can. No one should ever feel like they can't join a group run because they are "not a runner", are "too slow", or any other reason. Thank you, Trail Sisters, for giving me the reason to show up and provide a way to encourage others to become their best selves.