I got into running because it is one of the most accessible sports there is. At least with road running, you can get going in three steps; lace up, out the door, start running. The same could be said of trail running, but not quite. Sure, you still lace up but unless you have a mountain in your backyard, getting to a trail requires some means of transportation. Most of us drive to trails and it's very hard to imagine how we'd do it without a car. I trained for and ran my first trail race this fall without a car so I've thought a lot about accessing trails. I would like to share these options and my experience on the journey. I hope they inspire you to opt outside more.
1) Live by the mountain
This is the most ideal setup. Remove all friction so that all you have to do is get out the door and start running. In addition to zero-commuting, you would also enjoy the views and serenity that mountains have to offer. As good as it sounds, this option is simply out of reach for many of us. It is likely cheaper to get a car than a property by the mountain side. Moreover, as much as we love trails, there are other things we'd rather live close to; things like work, family and convenience hold more weight when deciding where to live and they are usually nowhere near mountains. This option is ideal but rewarding if you can somehow make it work. Moving on to practical options …
2) Local parks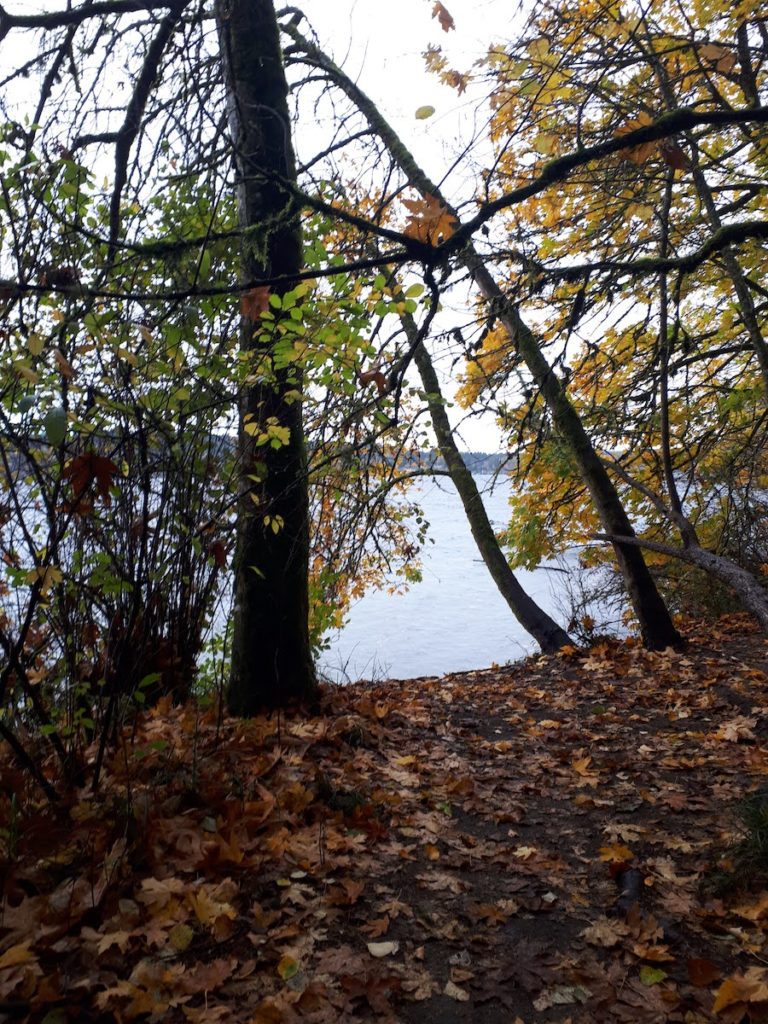 Although we mostly think of trails as paths on a mountain, we can also find them much closer to home, at our local parks. Some research can lead you to hidden gems with decent vert. Through AllTrails I found awesome trails in parks that were not only close to home but easily accessible without a car. I love running in local parks to get my trail fix when I have limited time. The major downside is that city parks tend to be small and with limited elevation, so for longer runs you'll have to run a couple of loops, which can get boring. Regardless, it is an option that is very practical and accessible to most of us.
3) On demand rides
If you get to places by taxi/ridesharing apps, you can add trails to that list of places. Quick and convenient but it can get expensive very quickly. In addition to rising prices of ride shares, the length and frequency of your rides adds up over time that it might be cheaper to get a car. That aside, it is still an option that can be handy sometimes.
4) Public transit
Some of us are lucky to live in cities with decent transit system and if you do, I encourage you to take full advantage of it. A little research can go a long way to make it work. In Seattle, for instance we have trailheaddirect buses that go straight to trails over the summer, and for the rest of the year some mountains are still accessible by regular buses; all for the grand price of $2.75 (as of the time of writing). This is a great option that wins on affordability and sustainability but has the obvious downside of inconvenience. You'll have to check the bus schedule in advance, making a special note of the frequency and the time of the last bus. In addition to that, You'll likely have to wait for the bus and connect multiple buses/trains; not exactly what you wanna do after a long winter run. That said, it is a great option for down to earth runners who don't mind a little bit work for good deals.
5) Carpooling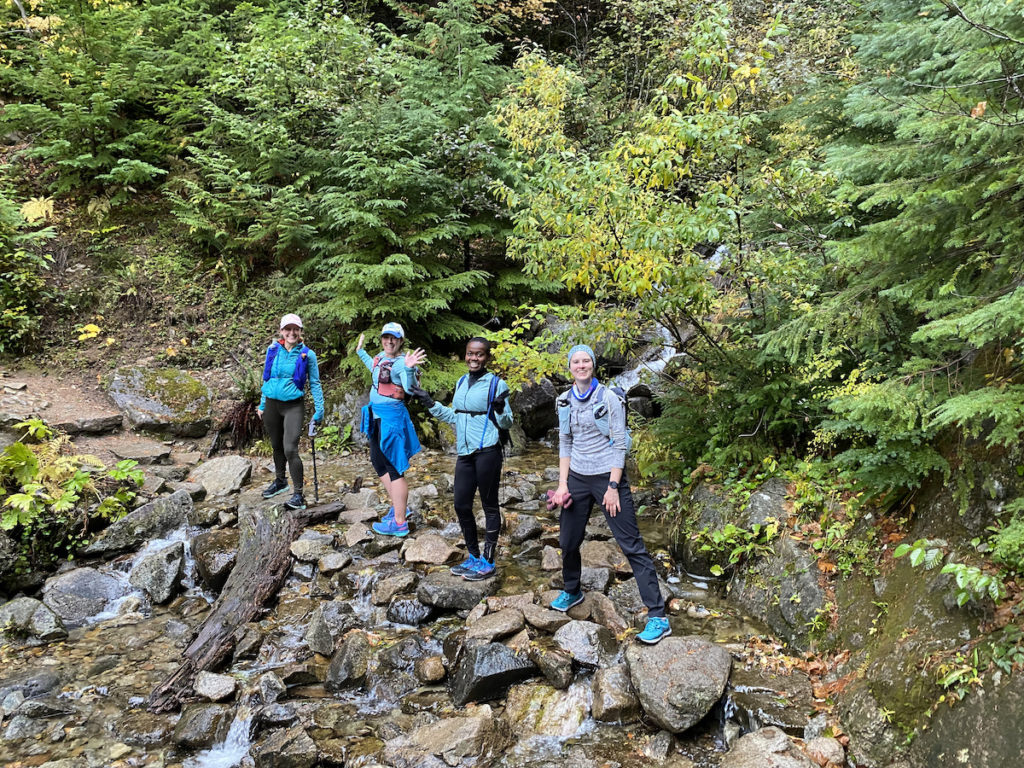 Considering the growing popularity of trail running, you wouldn't be the only one planning to hit the trails Saturday morning. Think about it, What are the chances someone close to your area will drive there and would be interested in company? Non-zero. Seek out such people and you have a win-win situation. Reach out to your trail running friends, join your local trail sisters group, plan the logistics. I love carpooling because in addition to being sustainable, you have the opportunity to make friends and build community. Did I mention how awesome the trail running community is? I have met really wonderful people through trail sisters who were not only kind enough to offer rides but also support. The downside to this is that your plans will not always align; when you may need to do your long run before your race, your friends may be tapering or pursuing other priorities, in which case you'll need a backup plan. Regardless, this option works really great for the proactive social runner.
6) Biking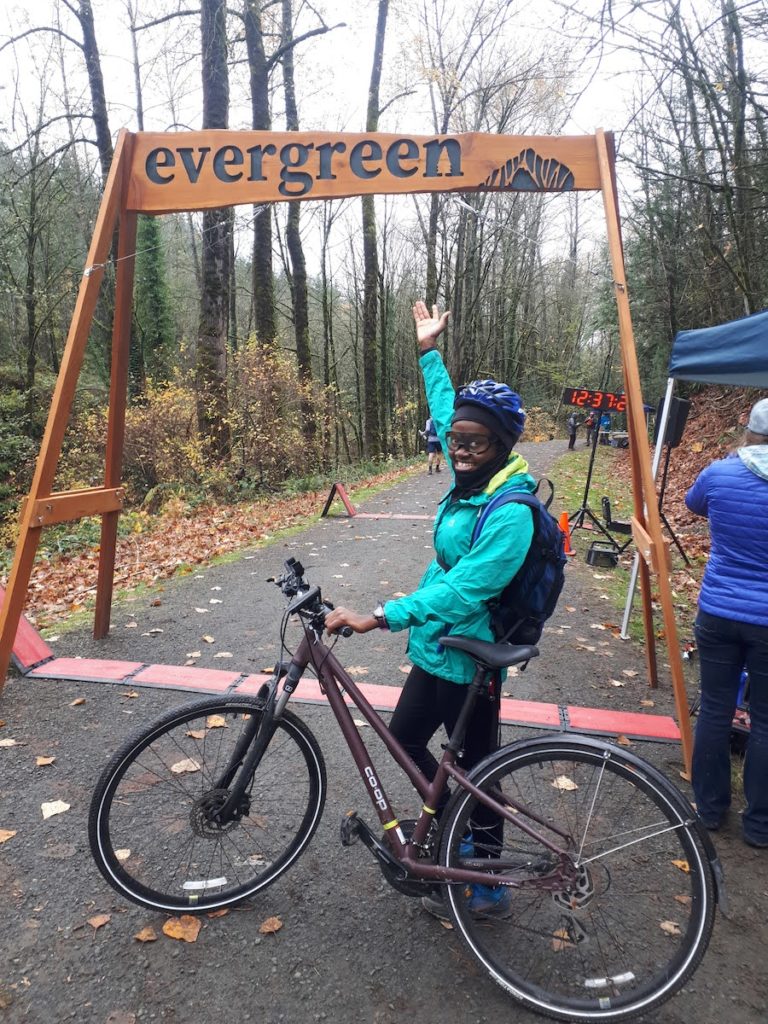 I live about 20 miles from the famous Issy Alps so this fall I spent a lot of time there to train for my first trail race. I got there mostly on two wheels and I also biked to the race, so biking is definitely an option. I know trail running is hard in itself but if you are up for the challenge you can get some extra warm up and cool down burn by biking to the trailhead. I know how crazy that sounds but hear me out, you get extra time for podcasts on the road, the convenience of not working around transit schedules all while elevating your fitness game at the price of virtually nothing. In case its not obvious, this is my favorite way to get to trail runs, right up there with carpooling. Of course, like all other options there is a catch or two, the first is the obvious fact that it is not easy, you may be too fatigued to run after your ride and/or biking may be the last thing you wanna do after your long run. In addition to that, it is not feasible in some scenarios like trails that are further than a reasonable biking distance or weather conditions that are unsafe for biking (snow, windstorms, heat waves). Nonetheless, it is an option that would complement the other options very well. You can bike to your local park, to/from the bus station or an agreed upon carpool site.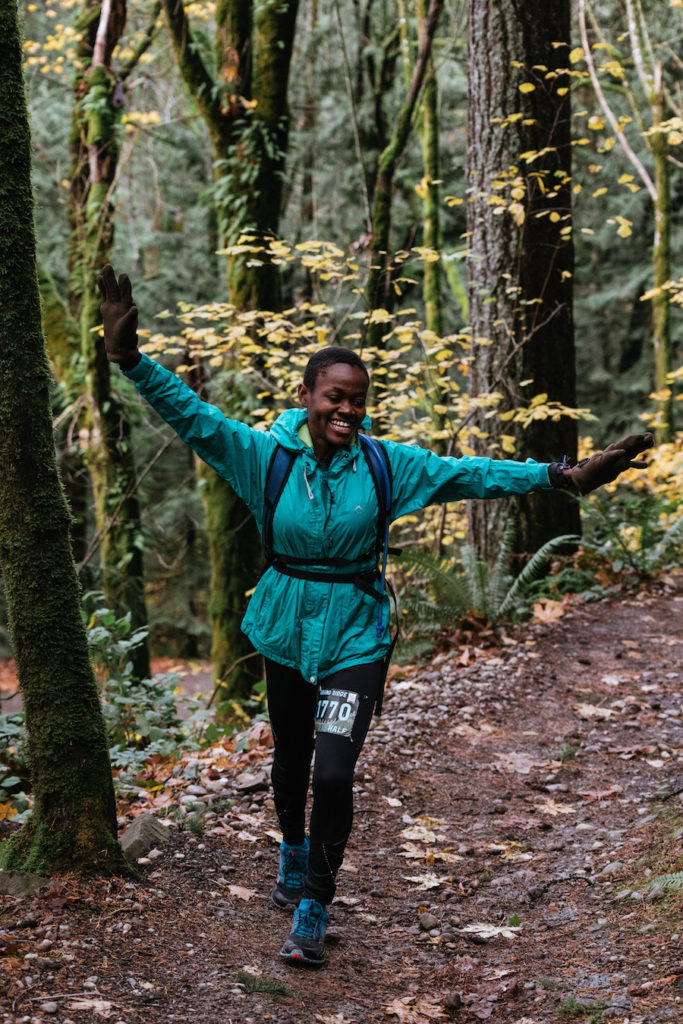 Did any of these options speak to you? Are there others you don't see here? Feel free to leave a comment or reach out to me. With all the barriers to trail running, I hope it feels even a tad bit more accessible now.
I couldn't drive yet but I didn't let it stop me from dancing in the woods, trust me when I say where there is will, there is a way. However limited, there are always options and the key is to work what you've got.