It is that time of the year when I find myself reflecting on what I wish the new year to look like. I am at the point where I am trying to figure out where I want to grow, learn, or create. With the new year finally here, I also start to wonder what adventures I want to be part of, what events or races I would like to challenge myself with.
As I am creating this picture, I am reminding myself to approach 2022 with grace and flexibility. If there is something I have learned from the pandemic it is to be open to change, to seize opportunities as they present themselves and to reinvent whatever plan I had that fell through. It also is a reminder that whatever is created as a plan is only under construction and, as such, to allow for flexibility.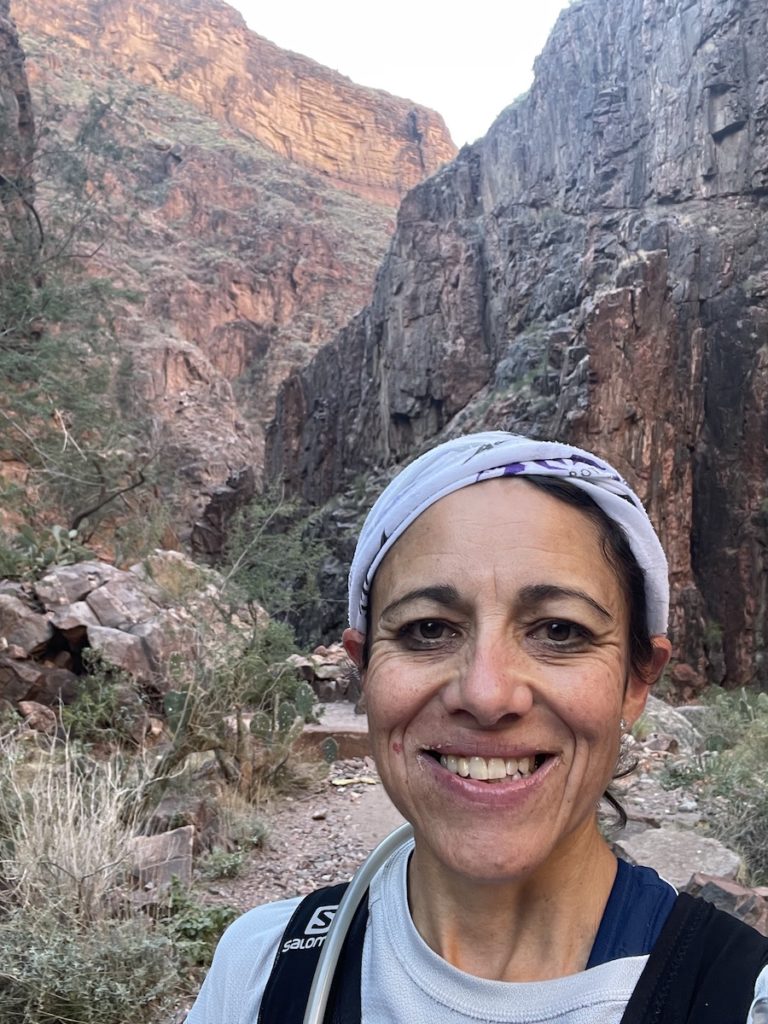 So, this is my invitation for you to keep in mind as you also plan your new year:
Your goals can be adjusted
As you set a goal, plan an event, set your eyes on a desired outcome to achieve, see it as a dynamic target that can be adjusted as needed. This is not necessarily a failure but can allow you to be gentler with yourself. This kind of self-compassion can lead you to further success in unimaginable ways.
Your skills can be sharpened
Find what skills are necessary to achieve your goal or to make 2022 happen the way you picture and work on them. You can start from a place of areas of growth or continuing to work on skills that are already a strength. You must start from where you are right now, not from where you were and not from where you think you should be. For me, this looks like working on running on technical terrain, while honing my climbing skills. Though it is not comfortable for me to work on this I know I need to do it to get better and I know I will.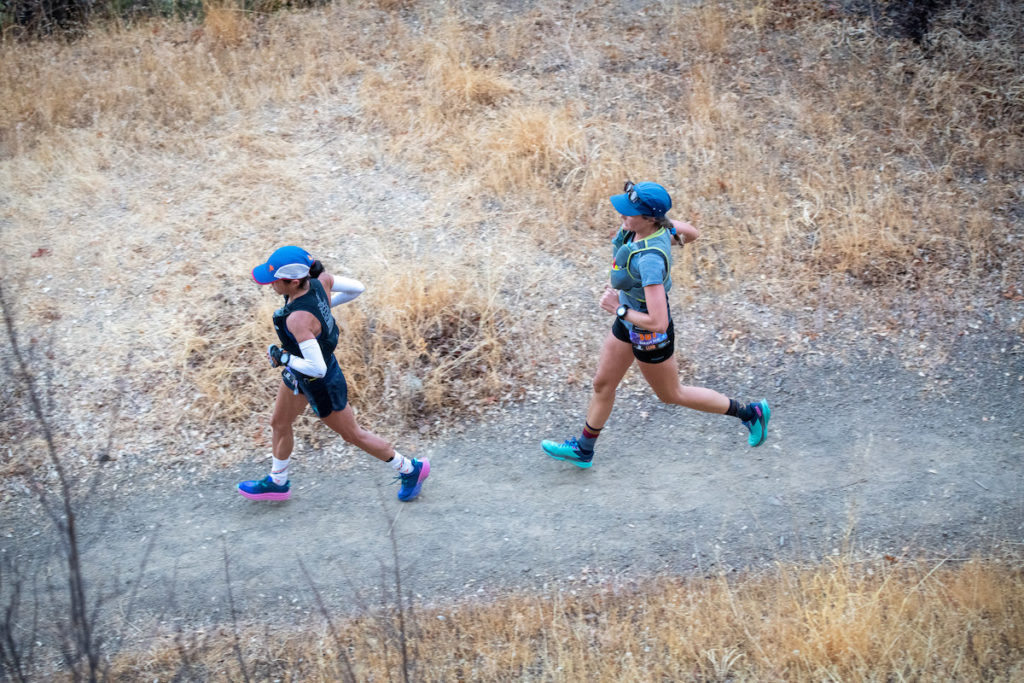 Your mind can be strengthened
Our best performance lies in between our ears. Just as our muscles can be trained to get stronger, our minds can be trained and strengthen to become an ally. Observe your thoughts, feel your emotions, be aware of where your mind wanders, but do it from a place of curiosity. You will end up learning what serves you.
I also think optimism is necessary in this journey and it is important to develop this skill – it's a mindset. Optimism is the belief that something good is about to happen. Optimism will be necessary because your journey will not be straight forward. However, if you have seeded a belief that things will get better you will get through challenges or obstacles, knowing something great is about to happen. I often think long runs (or hikes) are good examples.
Ever felt you were in the middle of a dreadful march when it feels hard? But if you stick with it a little longer, it often changes. There is a mental component here, if you didn't believe you could persist, if you didn't believe things would change you would've been out a long time ago.
Your habits can be shaped
What you do or do not do routinely will set you up for success. Shape your habits to get you where you want to be. This is an everyday thing, take care of the basics, your nutrition, your sleep, set a routine where you take care of yourself (your training or preparation for this adventure, strengthening, relaxation/mindfulness), etc.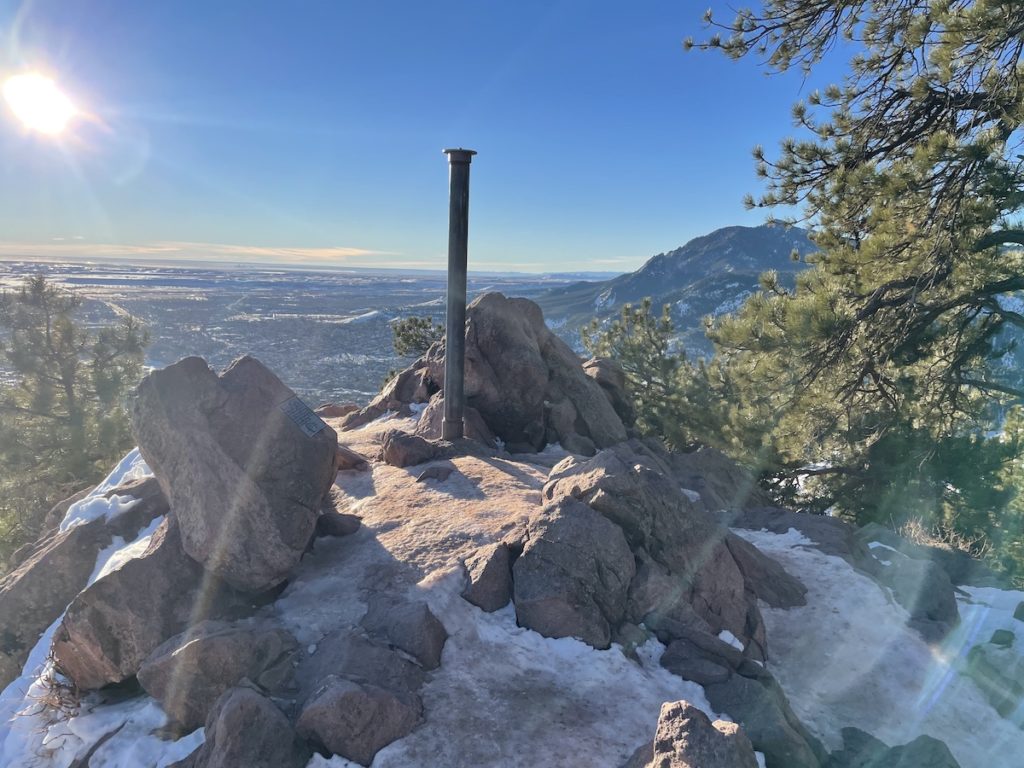 Your network is key
Surround yourself by people that support your vision. Your network may include but are not limited to your partner, family, your friends, your care team (chiropractor, sports doctor, sport psychologist, nutritionist, acupuncturist, physiotherapist, coach). I call them "enablers" as your community is important on helping you through this process and are key to your success.
Process over outcome
I recently watched the documentary "The Alpinist", if you haven't watched, it's a great film, I highly recommend it. One of the things that resonated with me the most, was when Marc Andre LeClerc, the alpinist said that in the end, it is not the summiting a climb what makes it memorable, in the end you remember all the things you did to prepare to be able to achieve your goal. That is so true, most of the times you don't remember only crossing that finish line, finishing that adventure, summiting a mountain. You remember what you had to overcome and all the effort you put into completing that feat.
Don't forget to experience joy
This sounds self-evident, but it's not. The risk of being super focused on progress and growth is that you get so caught up on where you are going that you forget to relish moments along the way.
Your dreams can be achieved
Believe. Your dreams are yours; you don't need external validation. Protect that dream and pursue it. Be brave, show up and try. Embrace the uncomfortable place of where you are and where you want to be, stay on the process and you will be surprised.