Let's face it. When your hands are cold, everything you are doing is uncomfortable and no longer fun. All you can focus on is the stinging in your fingertips and the loss of dexterity. Thus, protecting those ten digits and keeping them toasty warm can lead to a very enjoyable adventure.
When looking for a new pair of gloves, there are a few things to consider. First, you want to focus on the actual fit of the gloves. They should never be tight or even snug. You want to have some wiggle room, as that air space between your fingers and the material will heat up and provide warmth.
Secondly, understanding the material the gloves are made from will give you a clue to their durability, warmth, and weather resistant qualities. And last but not least, lookout for the special features. Most gloves will offer something unique or special, making them an easy go-to.
So let's get to it!  Here is a guide to seven different brands to consider when looking for a new pair of gloves.
Tracksmith Harrier Glove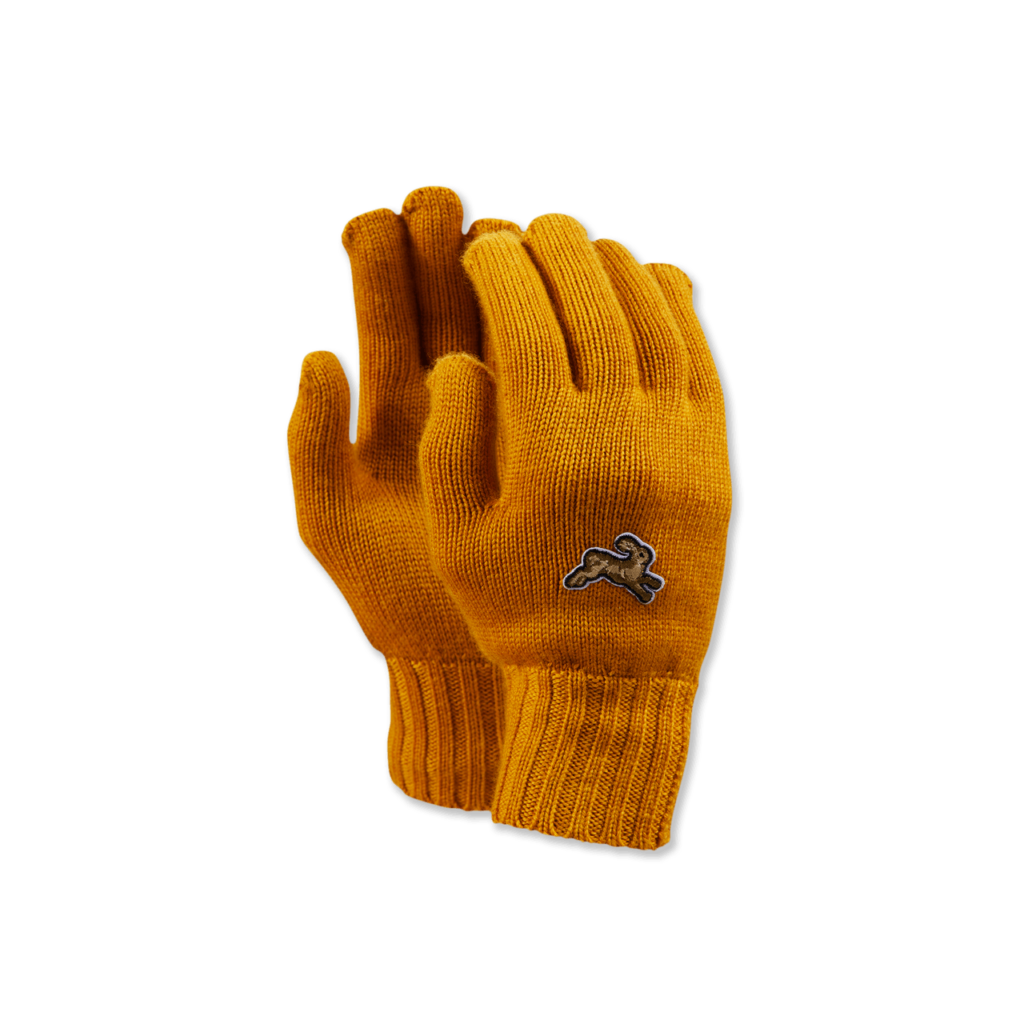 Tried and true, the ultimate classic. The Harrier gloves are knit from Merino wool, keeping hands toasty and dry while logging those chilly miles. Great for cool days and when you are looking for something soft next-to-skin with a comfy fit.
Black Diamond Lightweight WoolTech Glove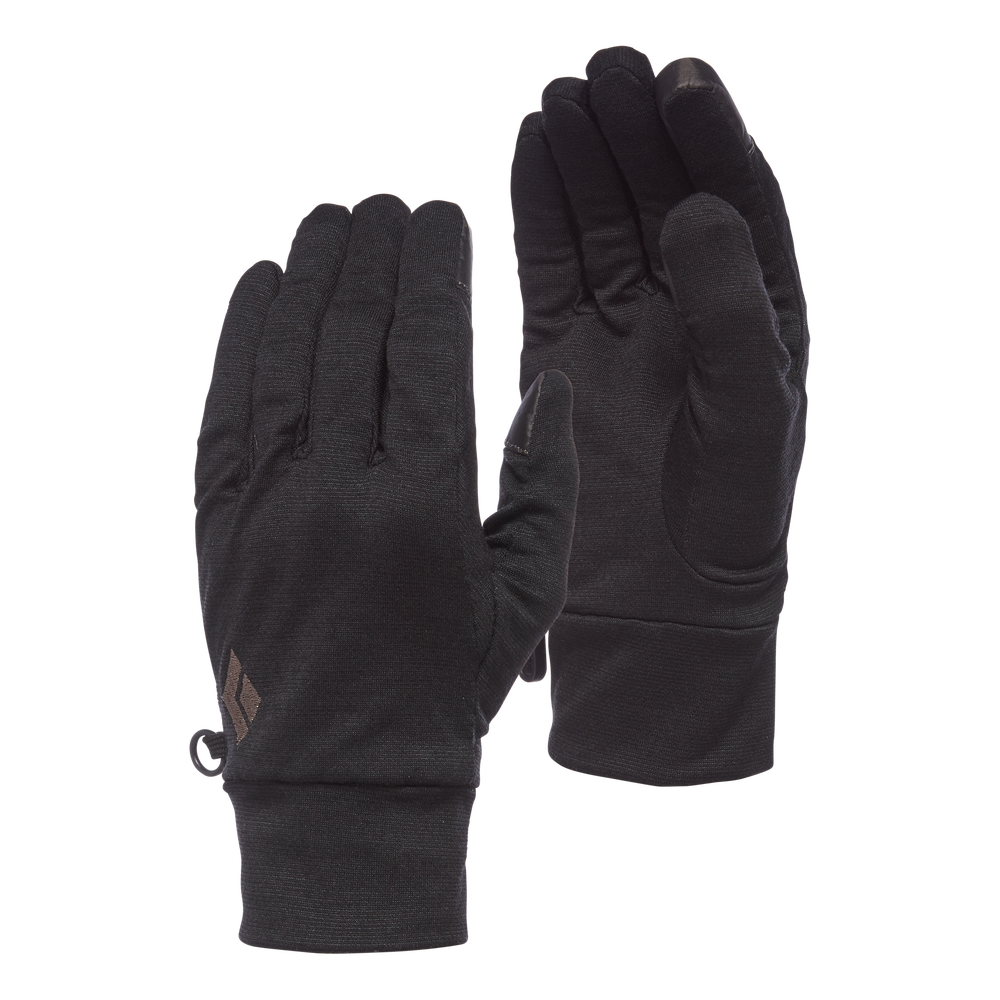 Lightweight wool gloves constructed with a blend of fleece and NuYarn Merino wool. These gloves can be worn as a liner or on their own. They are quick drying, stretchy, and include digital thumb and index finger materials for touchscreen capabilities. Lastly the WoolTech gloves include a trusty little clip so that you can keep them paired together when stowing.
Patagonia R1 Daily Glove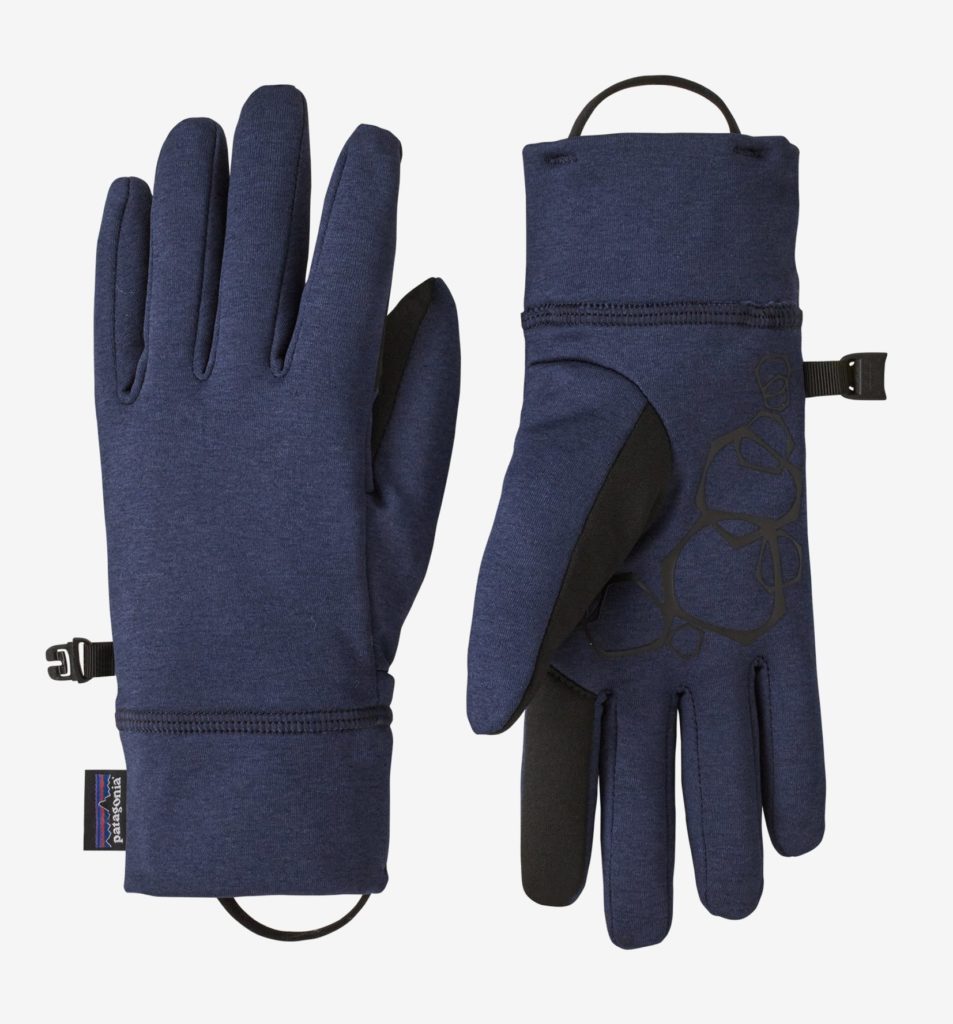 Constructed with recycled materials, these gloves are super warm thanks to the wicking R1 Daily stretch fabric. The thumb and index finger contain touchscreen compatibility, while still providing a soft feel next-to-skin. The palm includes a gripper print allowing for secure grip for poles or other items you may handle. The R1 Daily Gloves contain a mini-clip to pair for storage, and a stitched band below the wrist cuffs that present various options for usage (hanging from you pack, hanging dry if wet, etc.).
Brooks Draft Hybrid Glove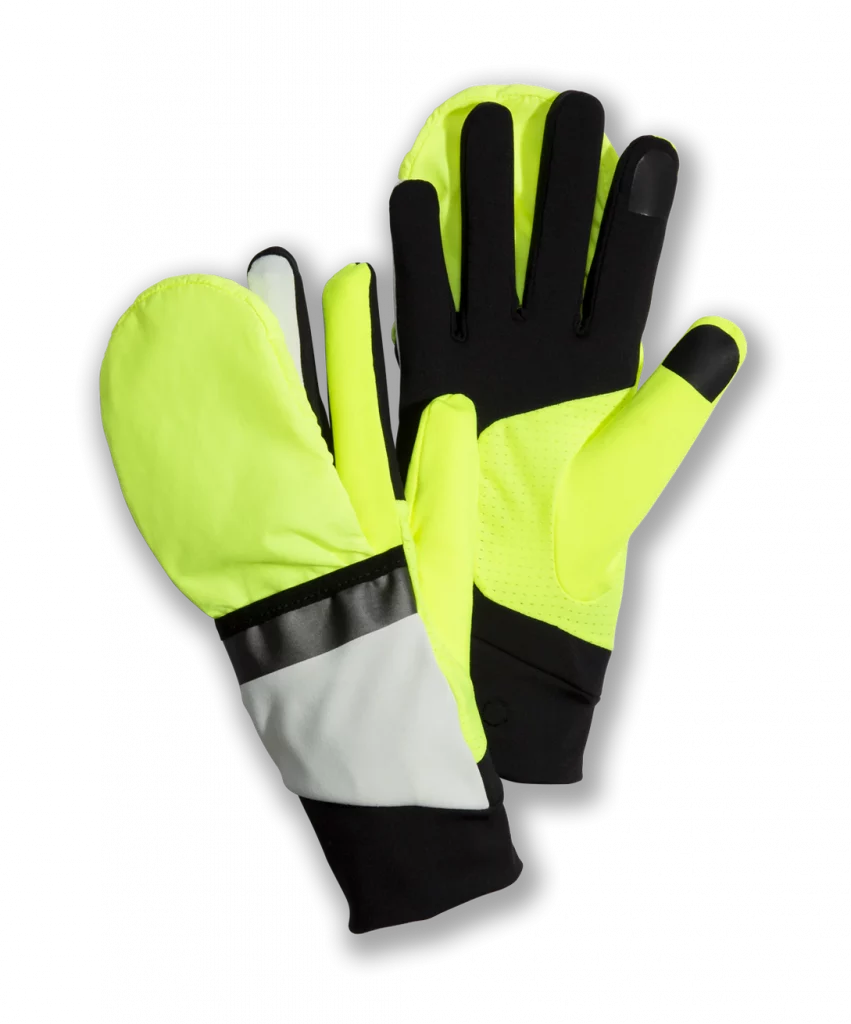 Lightweight, windproof and water-resistant, the Draft Hybrid Glove has what it takes to combat the elements. The thumb and index finger have touchscreen compatibility, and a portion of the palm contains a mesh-like material for breathability. The coolest feature is the windproof shell, stored in a mini-pouch located on top of the hand. The shell extends coverage over the fingers but excludes the thumb. Lastly, there is a tiny magnet on each wrist cuff that aids in pairing for storage.
Smartwool Merino Sport Fleece Wind Training Glove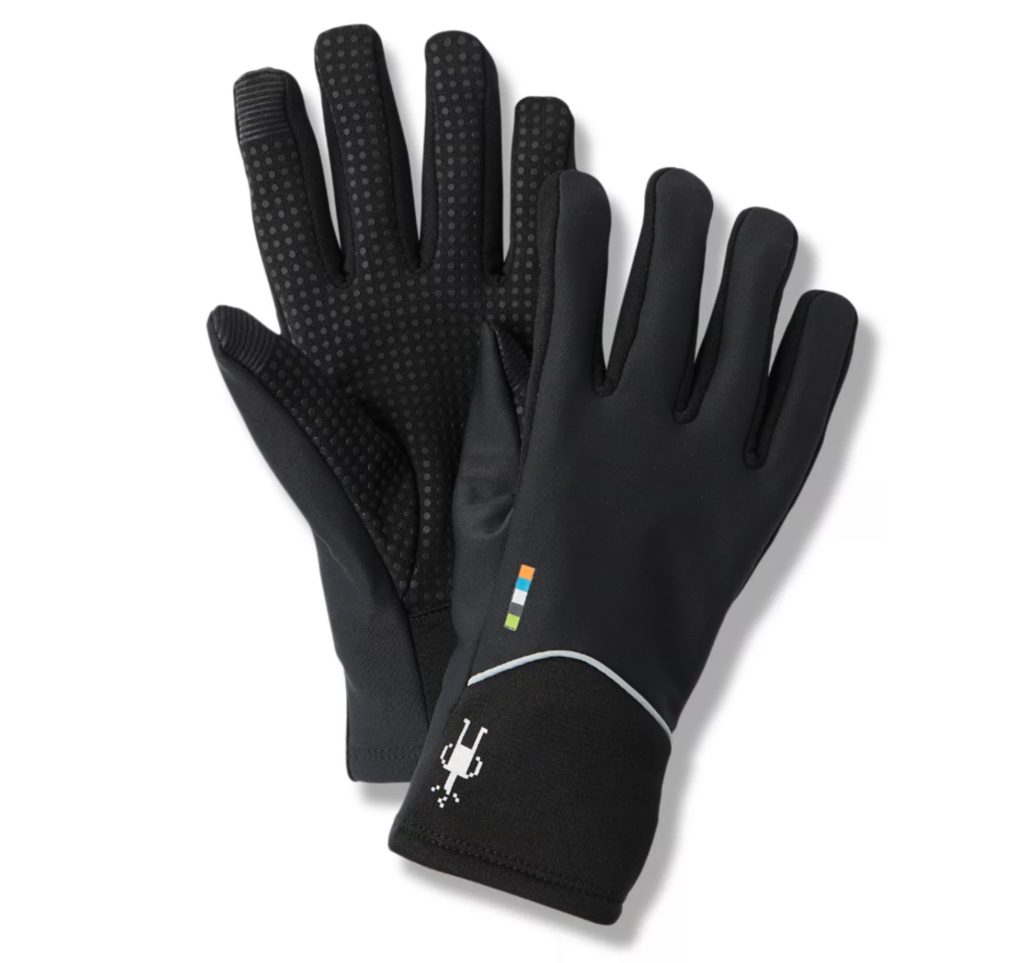 The soft-brushed Merino wool is soft-to-the-touch and keeps your hands nice and toasty. The palm and fingers contain silicone grippers for a no-slip grasp on poles or other items. The thumb and index finger are touchscreen compatible so you can keep your gloves on while accessing your smartphone. Windproof material is located on the back of the hand, aiding in warmth and fighting against brisk conditions. Lastly, Smartwool includes reflective elements to help with visibility in dark conditions.
The North Face Flight Glove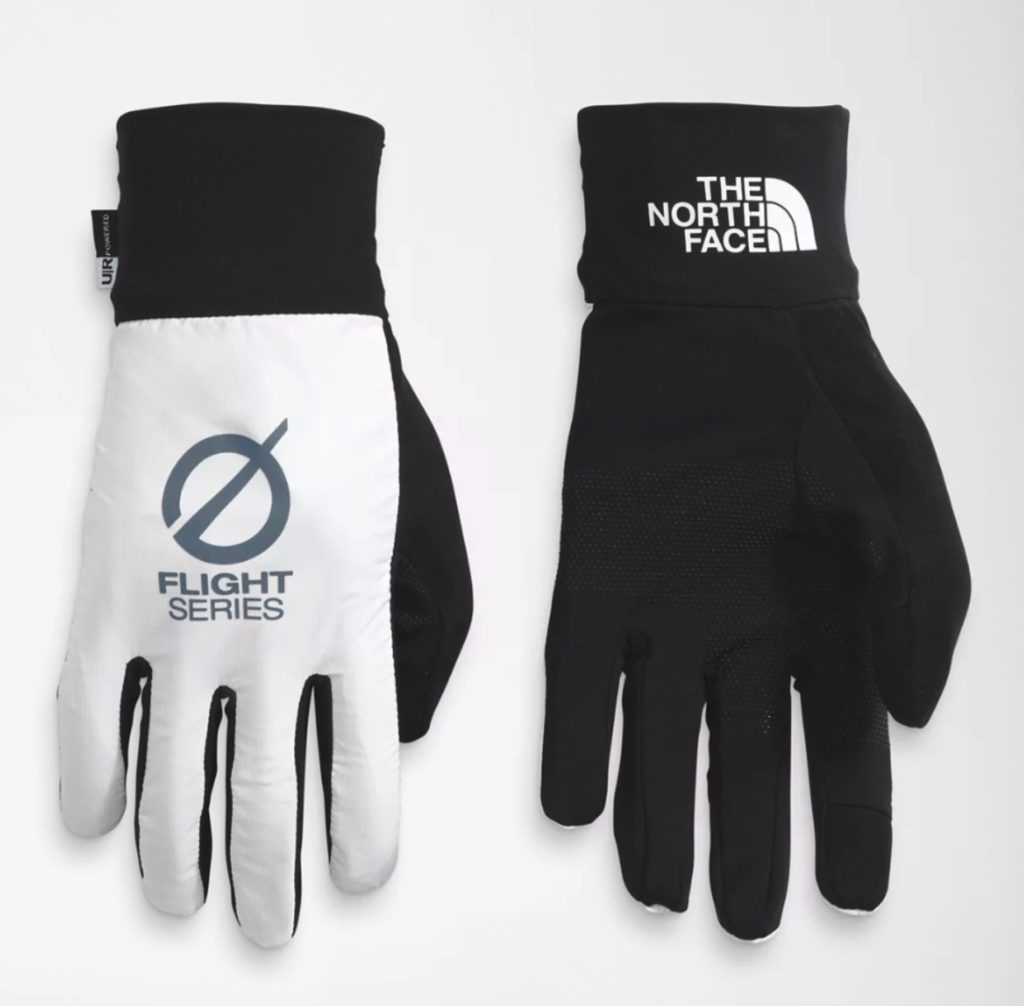 Lightweight and hella warm! The Flight Glove includes a next-to-skin liner attached to a weather resistant shell, making for an incredible warm and protective combo. Silicone grippers cover the palm and fingers, and both the thumb and index finger include touchscreen compatibility. A piece of micro-fleece material covers the outside of the thumb, making for a soft place to wipe your nose or sweat from your face. Lastly, The North Face logo is reflective, helping with visibility in low light situations.
Arc'teryx Venta Glove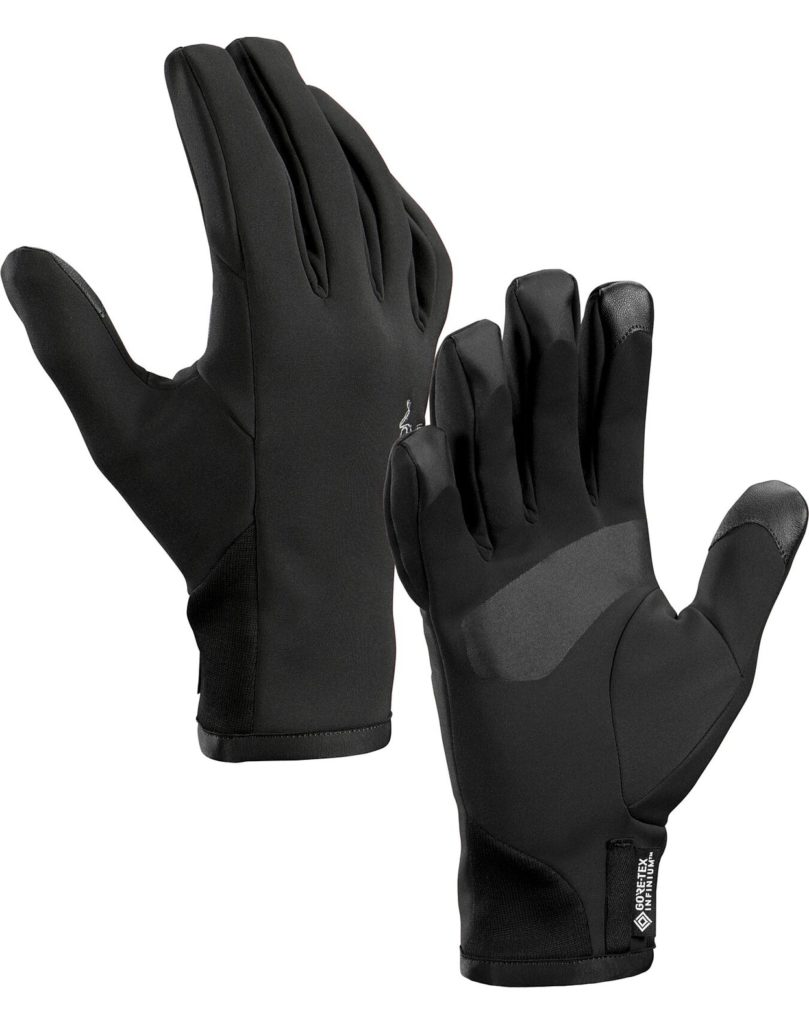 This glove was made for the elements! Highly weather resistant with GORE-TEX Infinium and WINDSTOPPER technology. The inside of this glove feels like a softshell, keeping you toasty, the exterior battles adverse conditions. The central area of the palm and the finger tips are coated with a grippy material, while the thumb and index finger have touchscreen compatibility. Lastly, there is a little loop next to the wrist cuffs to hook onto a pack or hang up.