February is the month we think about all things LOVE. In honor of St. Valentine and love, I've put together a list of some of my favorite running things that I adore (insert heart emojis).
Running shoes
I genuinely love my running shoes. My shoes are the first things I pack when going on a trip. They have a special place of honor in my closet. Each new pair gets a special post on social media (hey, new shoes are worth celebrating!). It's almost ridiculous how much I treasure these entry tickets to trails of fun. Honorable mention: the shoe-genius (John) at Big Island Running Company, who puts me in my much-beloved shoes.
Soul-restoring views from a trail
Getting outside and drinking in views that extend as far as my brown eyes can see is one of my all-time favorite things. It doesn't matter if it's mountain peaks layering across the horizon, turquoise-blue oceans stretching to the ends of the earth, saguaro-dotted deserts glowing with orange sand, sedate rolling green farmlands, or sparkling snow-covered landscapes. Nature has a way of bringing peace and awe to the deep parts of my heart. Honorable mention: that moment when you finally reach a steep summit, still gasping thirstily for air, and pause look at the scenery spread out below you.
Smart watch
Before my hubby surprised me with a Garmin, I had trouble finding something with a battery that would last as long as I hoped to run. My Garmin is water-proof, has a days-long battery, records all kinds of stats for my number-loving brain, and can be decorated with colorful straps. Honorable mention: the apple watch I had prior to my Garmin — I love the apple watch app and ease of use. Sadly, the battery didn't last on my long (remember I'm SLOW) runs.
AfterShokz headphones
I voraciously consume podcasts and books for information and inspiration. My AfterShokz headphones are comfortable on long and short runs, have great sound quality (sooooo much better than the cheaper versions found on Amazon!), allow me to hear what's happening in my surroundings (safety first!), and have an impressive (14 hour) battery life. For those days when I don't feel like learning something useful, the same headphones can blast some up-tempo country music to get my feet moving. If you see me out on the trail, "singing" (I'm calling it that, anway) loudly to some obscure song, just know that I'm enjoying my AfterShokz and my run.
Audible and Apple Podcasts
I'm fairly certain that I have enough books downloaded onto my Audible app that I could listen nonstop for the next five years. Back in my "Beachbody Coach" attempt period, I was exposed to self development books. Since then, I love to use my house cleaning (I could stand to do this more), driving, or running time to learn and grow.
That fast feeling when you first start to sprint or do speed work
The first couple of meters of speed work feel like magic. I seem (for a very brief moment) to be flying. Eventually, gravity, glycogen depletion, and my natural lack of speedy muscles catch up with me. But that first moment of acceleration lives on secretly in my soul.
The first few miles with a favorite running buddy
An hour mysteriously flies by when I get together with a running buddy. Even the longest runs seem short when I'm absorbed in conversation. The crazy thing is, even though I'm generally an introvert in "real life" who struggles to make interesting small talk, we never seem to run out of things to discuss out on the trail. Honorable mention: smiling selfies with run buddies at the end of a gab-fest-run.
Salty Britches anti-chafe ointment
This magical goop can both prevent chafing and soothe/heal existing raw areas. Plus, the owner is super nice and I love supporting small businesses whenever possible.
Hydration vest
Just filling and packing up my vest brings a smile to my face, because it signals that adventure is imminent. One day I'm going to own one of the fancy, expensive packs, but for now I'm happy with an inexpensive one from Amazon. It holds a water bladder (1.5 or 2 liters), phone, pepper spray, fuel for hours out playing on the trails, minor first aid, and even a poncho or emergency blanket. I think it's safe to say that I over-pack for everything, but I haven't regretted it yet.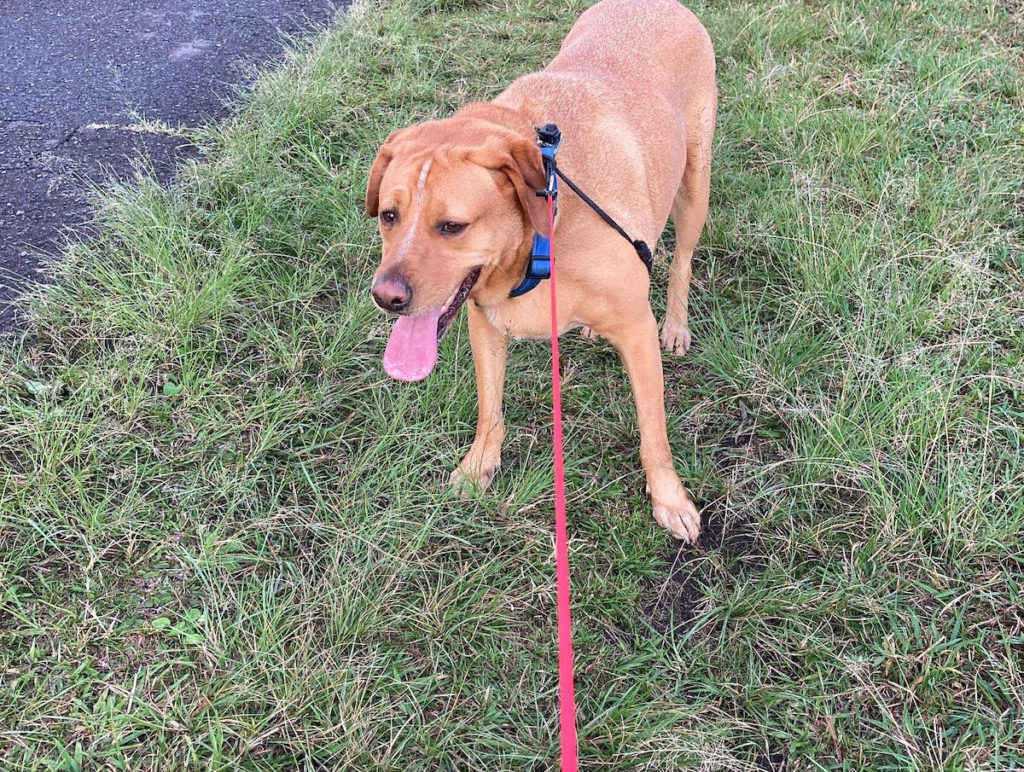 Hydration bladder dryer inserts
Before I saw an ad for these on social media, there was an excellent chance that some interesting algae was happily growing inside my slimy water bladders. These inserts are life-changing for those of us who don't have the time/energy/inclination to properly dry out our trusty hydration bags. I purchased mine on Amazon.
Skirt Sports skirts and short
Not every run warrants a hydration vest. For my daily, shorter runs, I love to wear something that will carry my phone and pepper spray. Skirt sports is my favorite brand — the fit accommodates my (ahem) generous muscles, doesn't ride up or chafe, and the pockets fit whatever I might need to carry. Plus, they're just downright cute and fun! Honorable mention: Danskin tights with pockets — comfy fit and "wear anywhere" durability (found occasionally at Costco).
Fun compression socks
During one of my recent ultra trail runs, I pulled a muscle in my calf. Wearing a little extra support has helped in the recovery process. Bright, crazy colors and patterns help to turn the need to wear dorky long socks into something I actually enjoy. Through trial and error (lots of error), I've discovered that not all compression socks are created equal. The super-fun, inexpensive ones from Amazon don't have enough support for my muscles. Pro Compression socks are excellent quality, they have a variety of sizes (e.g., for those of us with full-sized calves), and there is a fabulous variety of patterns (sedate to wild). Crazy Compression socks are my favorite for hot-weather running — they are thin, but still completely supportive. The patterns are so much fun that I almost want to wear them on those rare occasions that I don "regular clothes."
Retractable dog leash
My sweet puppy does NOT like to run on a leash. After about a mile, he stubbornly plants his feet and refuses to move even one more step forward. No amount of pleading, cajoling, or bribing will entice him to run any further. One day I was running out on a trail near our house when he suddenly appeared, panting happily (having somehow escaped from our fenced yard). He bounded along with me for the rest of my run, oozing happiness from every slobbery pore. Amazon delivered a retractible leash to my doorstep that very week, and he is now my favorite trail buddy. We use the leash around other people, and he runs free the rest of the time.
Trying something completely new
I absolutely love my local trails and regular running routine. But every now and then, life circumstances (or my marvelous coach) will throw in something I've never tried before. Whether it's a new speed drill, a fun treadmill workout (I'm still not completely sold on these), running in snow, or adventuring on a different type of trail, trying something fresh can infuse a little magic and rekindle my love of running.
What are some of your favorite run-things? Savoring small items or moments helps with day-to-day motivation and, without realizing it, often turns infatuation into a life-long love affair with running.