If you're anything like me (and I bet you are if you're reading the Trail Sisters Journal), you relish a Saturday on the trails with no deadlines and all the miles. I am forever dreaming of a perfect morning where my legs feel fresh and springy, my lungs feel huge, and nothing is chafing. There's dappled sunlight filtering through, and as the miles click by, I think, "this is AWESOME." But too often, the real-life scenario looks more like this: I have to squeeze in my run before I go grocery shopping, I can't find my hydration pack, my calf is grumpy, and so am I. That carefree trail day I've been looking forward to all week is elusive, even when I need it more than ever. Sound familiar? Let's take a look at why this might be happening and figure out how to make it better.
Weekend Warrior Syndrome
For many of us, our love of getting sweaty and dirty has to fit into our lives as professionals, partners, moms, volunteers, and so many other things. With all these obligations (even the ones we love!), we often wind up cramming all of our running into a few days per month. Not because that's how we want to do it, but because that's where it fits. We become Weekend Warriors, putting in big miles, then settling back into desk-sitting, errand-doing, car-driving lives. We make it work most of the time, but there are some pitfalls.
The number one risk of the Weekend Warrior lifestyle is injury. You no doubt already know that taking your body from zero to sixty is a good way to wind up with an overuse injury. Tissues that aren't conditioned to the demands we are placing on them may become inflamed and painful (as with tendinitis or IT band syndrome). It's also common to overreach your fitness a little and, with tired legs, twist an ankle or catch a toe and face-plant. Finally, tightness built up from lots of sitting can alter our posture and stride, leading to a cascade of biomechanical problems.
Another bummer for the weekend warrior is simply lacking the fitness to match our adventurous dreams. Maybe your buddy asks you to join for a 15 miler with some great climbs. Your brain says yes, but you're sucking wind and your quads are on fire 20 minutes in and it's hard to find the joy you remember in running.
Finally, life stress can start to erode the fun of epic weekends. We all know running can be a great stress reliever, but when we put all our stress eggs in one running basket, it doesn't always work how we envisioned. Sometimes our expectations are too high, sometimes we're too fried from the week to enjoy the run, and sometimes we don't even make it to the trailhead. We had one shot, and we blew it.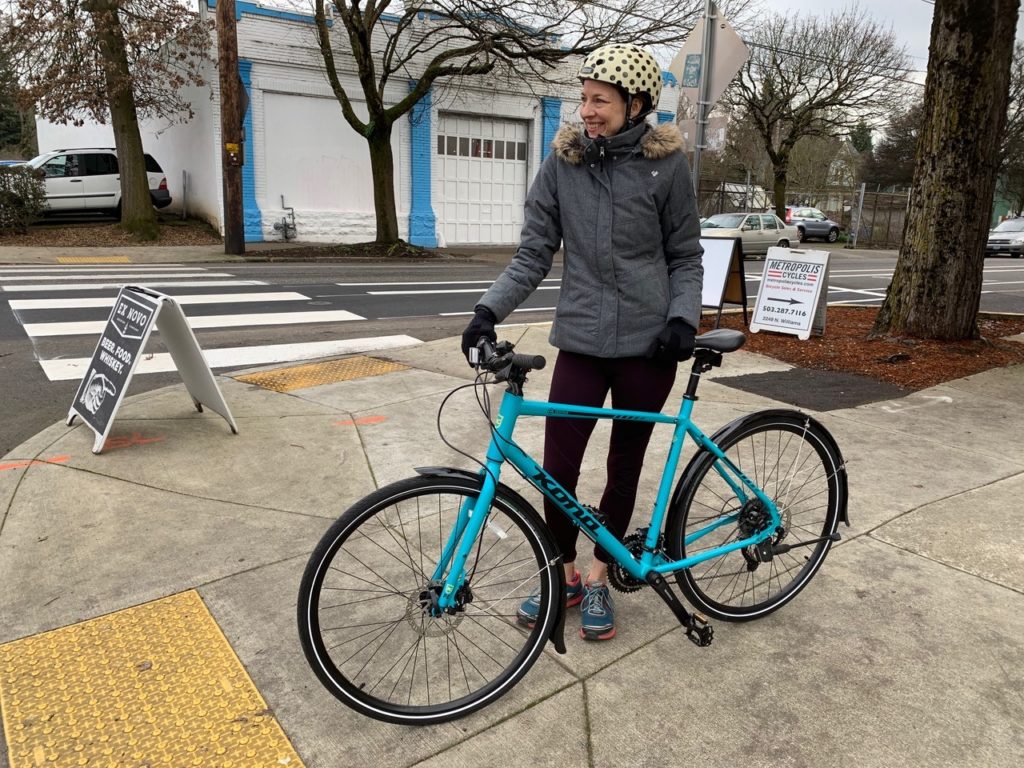 Becoming an Everyday Athlete
The solution to these issues is to start treating yourself like an athlete every day. This doesn't require you to quit your job, overhaul your life, or spend a bunch of cash, but it does require a little planning and attention. A few efficient routines and tiny habit changes can have an enormous impact. Let's look at some of the support activities you can weave in to your regular life to help those weekend trail adventures rock!
Injury Prevention. Fitting in the mobility and stability work, tissue care, and strength work to keep your body healthy can feel like a full time job, but it doesn't have to be. Adding little things into your existing routines is an efficient way to get this done. Start by picking a few things that target your specific needs and attach them to something you already do. Perhaps you can practice standing on one foot while you brush your teeth, do some single-leg bodyweight exercises while you wait for your coffee to brew, and roll out your feet with a lacrosse ball while you watch TV or take zoom calls. The genius of this approach is that it doesn't add any time to your week, and once you get it tied to something you're already doing, it will feel automatic. It'll feel like getting more durable in your sleep. If you only follow one tip from this article, make it this one!
Fitness. If your only dedicated physical activity is the occasional mega-adventure, it's probably going to hurt— your body just can't maintain the fitness you need for a fun and safe big day without some ongoing stimulus. The good news is that the stimulus doesn't have to be as much as you might think. If you can get your heart rate into the aerobic zone for at least twenty minutes two days during the week, that's a great start. Running would be awesome of course, but you could also do this with cycling or cross-training at the gym. Think about how you might be able to insert some fitness-building activity into your regular life. Can you bike commute a few days? Do some errands on foot? Run on your lunch break? Watch TV or catch up on social media from the spin bike? Squeeze in some laps while they're at soccer practice? Swap happy hour for hot yoga sometimes? Don't be a perfectionist about this: doing something consistently is better than doing the perfect thing occasionally.
"Life Stuff." This is all about making decisions about what to prioritize and setting up some basic systems to create a little extra space in your life. Doing this will both give you a little slack in your schedule that you can use to prepare for adventures and maybe lower your baseline stress level a little. Some things to try: blocking your runs on your calendar, negotiating with your family to find uninterrupted running time, putting some regular chores on autopilot (for example, keeping a regular grocery list or scheduling delivery of household essentials), and identifying where you might be "leaking time" during the normal week (I see you, Instagram scroller). Taking a step back to critically examine these kinds of patterns is often emotionally challenging, so give yourself some grace. Approach yourself with kindness and curiosity and see where you might be able to shift a few things. Ask yourself why you want to find time to prioritize running adventures, and let that guide you while you sort through your priorities.
Gear. Don't worry, this one is fun! If your gear is a mess, set aside a little time to sort it out. Wash what's dirty, replace what's broken, and throw out the bra with no elastic. Are you missing something you'd really like to have? Treat yourself (or put it on your Christmas list). Now look at what you've got: is there a place for everything? If not, make one. Then gently remind yourself to incorporate gear management into your post-adventure routines (example: snack, stretch, shower, empty my pockets and wash my muddy shoes, get a breakfast burrito). Put your stuff away, ready for next time. Future you will love that you did.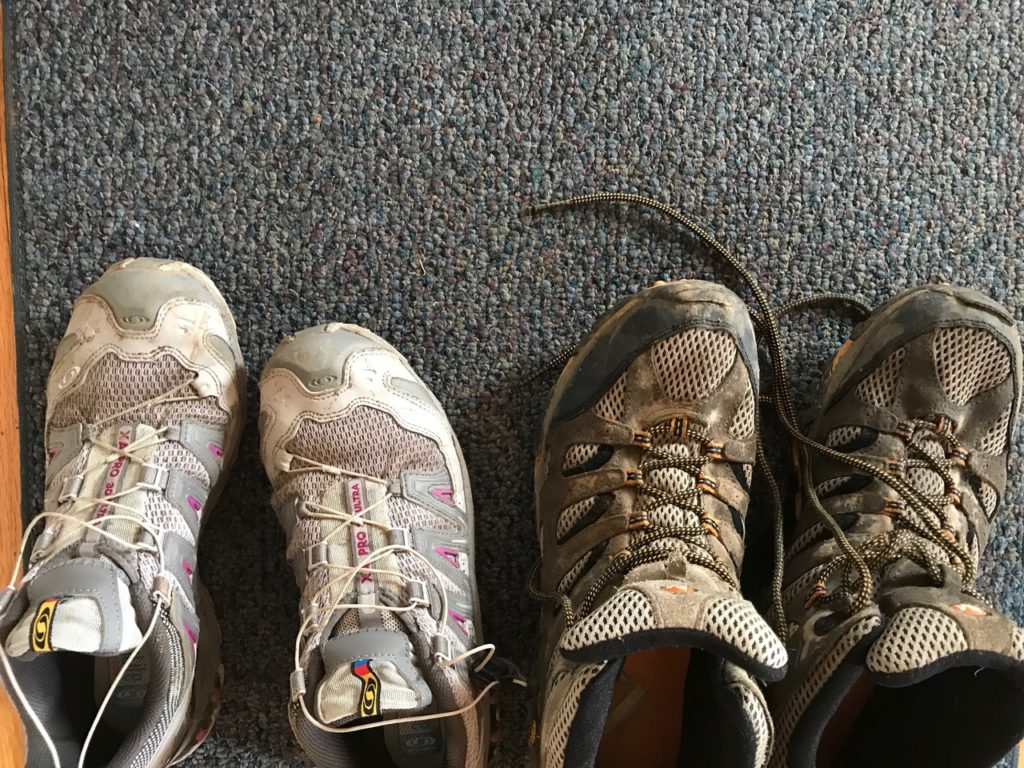 Finding Freedom & Winning the Weekend
Here we are— we've figured out how to prime our bodies, slacken our schedules, and wrangle our stuff. What's left? For a lot of us, the biggest challenge of the Weekend Warrior lifestyle is giving ourselves permission to our temporarily step away from our roles as do-it-all women to embrace our trail-warrior-athlete selves. Re-learn how to be unavailable for a few hours on Saturday and see what happens! Congratulations, trail sister, you're now a Weekend Warrior who's ready to crush it.