In February, I ran the Febapple Frozen ten miler, part of the New Jersey Trail Series (their delightful motto: "to make running FUN again"). It was my second trail race ever. My first one being a 5K in December. It was also the longest distance that I had run in eight years. My last long race, the Heartbreak Hill Half Marathon in Newton, Massachusetts, was a grueling experience which might help explain my 8-year drought! As it is, I tend to feel a little anxious when I'm doing anything new, so I heeded the oft-given advice to do a dry run (pun intended) of race day and made my last long run before my taper at South Mountain where the race would be held.
As a testimony to climate change, the temperatures this winter in the Northeast have been swinging wildly enough to give us whiplash. One day in mid-February I was wearing an insulated vest, gloves, and buff, as well as spikes for the powdery snow blanketing the forest floor. Two days later I was dressed in a tee and leggings, my buff traded in for a baseball cap. Considering the potential extremes I got excellent winter conditions for my preview run – 25 degrees and partly sunny, with trails of hard dirt track, scree, and dry leaves, with only the occasional patch of ice or mud.
The run was a success despite being a little longer than planned. I have a terrible sense of direction and an inconvenient habit of losing myself in the scenery or my own head and then blowing past subtle trail junctions. Even though my new GPS watch beeped whenever I went off-course this had to happen several times for me to start cluing into the alerts as my "smart" tech trying to tell me something important ("Hello-oo! You were supposed to turn left up that hill just now!"). The extra Strava squiggles like bits of red thread coming undone added up to a mile all told on top of the nine originally planned. On the other hand ten miles was the length of the actual race so despite being unintended, I took this as extra reassurance that the race could go well. I gave myself an inner cheer of "Yes, I did it!" with imaginary fists pumping the air. The successful completion of my practice run, aided by the cascade of endorphins, helped to dispel my anxious ruminations and I looked forward to next weekend's race with excitement.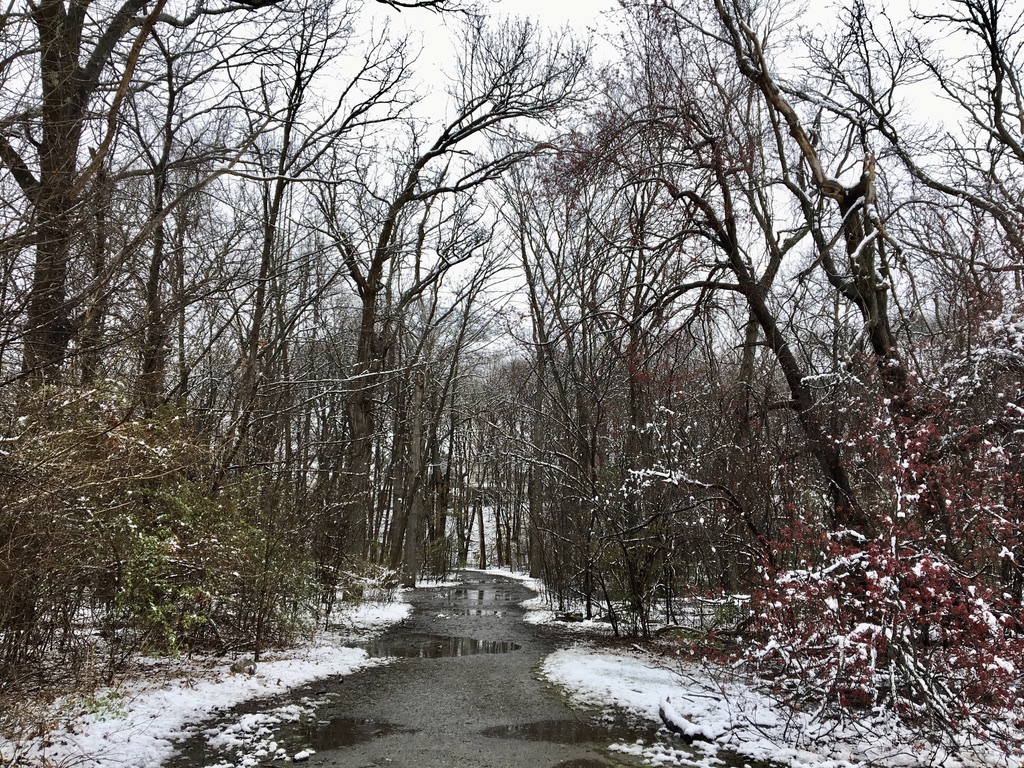 If you think that this boost in confidence carried me all the way up to the race, alas, you would be wrong. My positive mindset lasted less than two days. The following Tuesday morning before work I headed out the front door for a short run. I thought that this would be a breeze. Unfortunately, between my Sunday long run and Tuesday I had a return of hip flexor pain that has been plaguing me for the past several months. I hoped for the stiffness and soreness to go away after a few minutes, but when that was not the case my "easy" pace started feeling quite the opposite. And then the pessimistic thoughts started. "This is hard" was quickly followed by "ugh, this is so bad," and then, "I won't be able to run well for the race." However, a moment later I caught myself having these dismal thoughts and chuckled to myself. Here was the monkey mind showing up loud and clear!
Look up monkey mind and Wikipedia says it is "unsettled; restless; capricious; whimsical…indecisive; uncontrollable." The concept of the monkey mind comes from Buddhism, which believes impermanence to be fundamental to life, including the fickle nature of our thoughts and feelings. The antidote to the monkey mind is mindfulness, which means to watch your thoughts without attachment and recognize them for what they are. If you determine the thoughts to be negative, let them go; however, if you realize that the thoughts are good, nurture and act on them (Aich, 2013). In the middle of my short run, I was subjected to negative thoughts coming from such a "capricious" and "uncontrollable" mind. However, by viewing my thoughts as separate from myself I was able to keep them from taking down my mood and refocus on my breath and running. Seeing how thoughts can be so extreme and arbitrary – from elated self-congratulations one day to gloomy predictions on another, led me to conclude that it is important not to take thoughts too seriously without examining them deeper.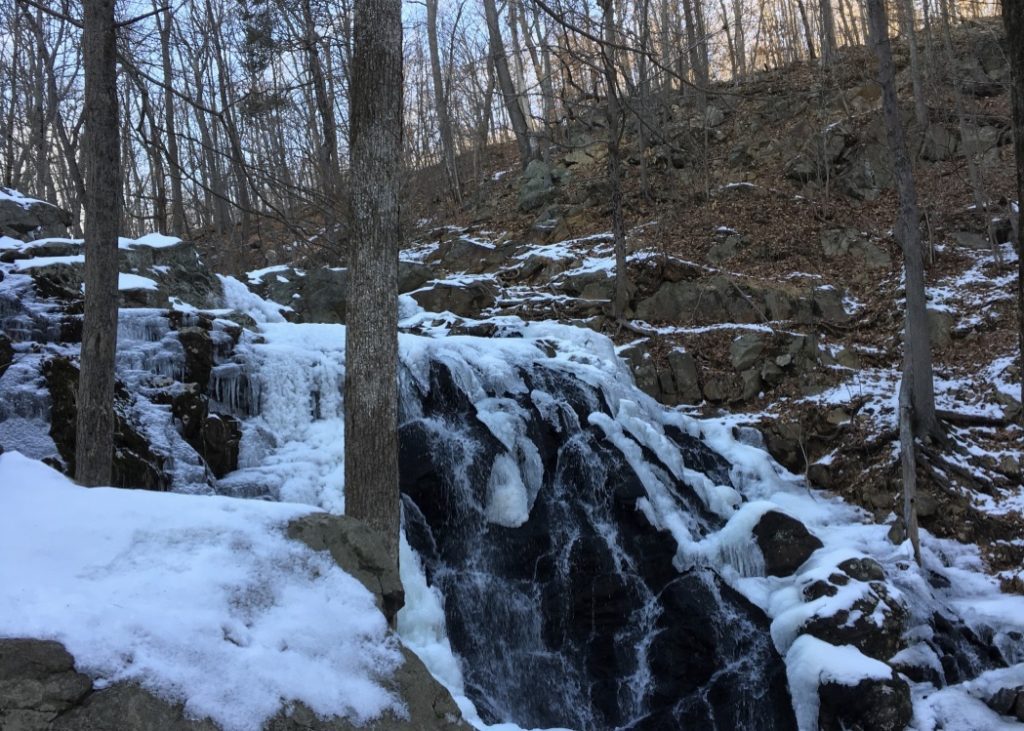 So how did the Febapple 10M go? Well, it was not exactly a fairytale ending where my nagging hip injury disappeared, and I ran for two hours free of impish thoughts thereby meeting my time goal. Rather when I reflected on my race experience, I realized that I had made some bad decisions influenced by the monkey mind. My metaphorical simians egged me on to start out much faster than what I had planned and to bomb down the hills, causing me to be out of gas for the uphill climbs.
Unlike on my taper run I was not mindful of the monkey mind during the race… and so the monkeys won. Mindfulness is not a one-time achievement, but instead takes ongoing awareness, practice, discipline, the ability to laugh at yourself, and the ability forgive yourself for mistakes. Luckily, I plan to do more trail races, giving me future opportunities to train in both running and mindfulness.
References
Aich T. K. (2013). Buddha philosophy and western psychology. Indian Journal of Psychiatry, 55(Suppl 2), S165–S170. https://doi.org/10.4103/0019-5545.105517
Wikipedia contributors. "Monkey mind." Wikipedia, The Free Encyclopedia. Wikipedia, The Free Encyclopedia, 20 Feb. 2022. Web. 12 Mar. 2022. https://en.wikipedia.org/w/index.php?title=Monkey_mind&oldid=1073051325