Let's be completely honest, starting vanlife (or RV life, or trailer life… when I say vanlife, I mean living on the road as a nomad) as a solo woman is not easy. People are going to ask questions and say things that will induce fear and make you question whether you want to venture on this path at all. Tune those people out, and talk about your plans to people who can get excited about your new adventure with you. These are the kind of people you want in your circle anyway. Friends and family that are going to be so proud of you and help you overcome obstacles over the process. Trust me, it is super helpful having a support system when making this life transition.
Mindset work is a great first step to starting your life on the road. There are so many technical resources out there on the specifics of how to build your van, inspiration for van layouts, how to choose the right van, but I haven't come across many that speak to the mindset shifts it takes to commit to living life on the road.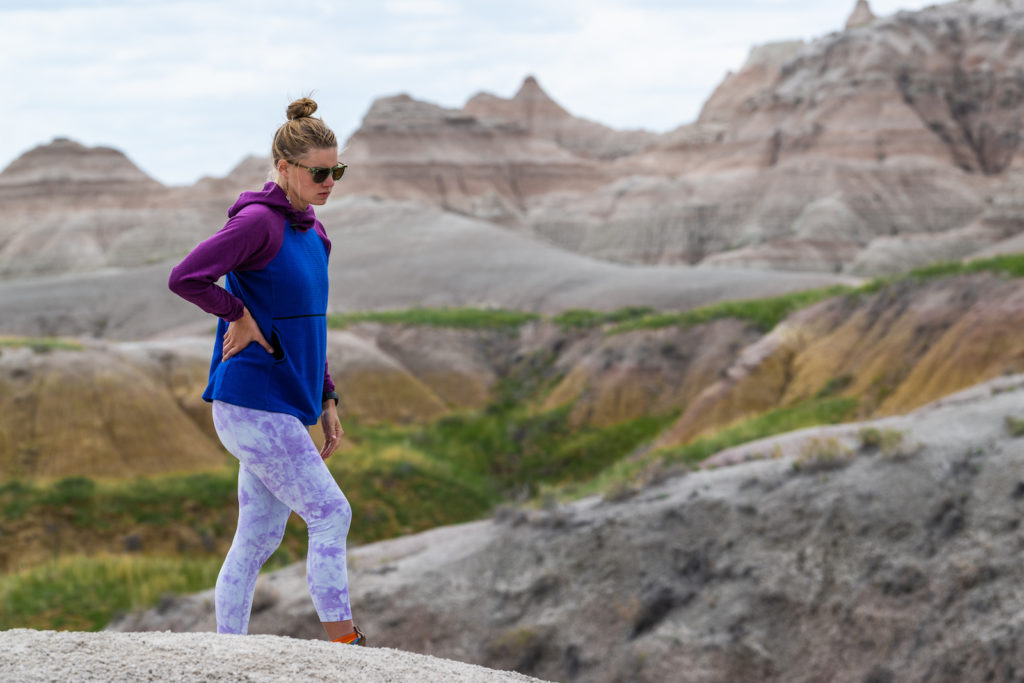 While a lot of people will be super supportive and cheer you on, some will be offended that you're wanting to live an alternative lifestyle because you're questioning what they've established as a normal way of living. Let's start by debunking some of the questions and remarks that I've been asked many times. A lot of people can ask questions that will evoke fear and doubt, but you can't let the debbie downers get you in your head and stop your adventure before it even starts! Feel free to use these answers as an easy out, I've been using and practicing them for a couple years now.
Aren't you scared? — Sometimes, aren't you too scared once and a while too? Being scared is a reaction our bodies have to putting ourselves in situations that we haven't experienced prior. It happens when we expand our comfort zone, and these new experiences teach us. We learn and evolve into better versions of ourselves from bumping out the rings of our comfort zone.
I just don't want you out in the woods alone, there are crazy people out there – Living in a big city is probably more scary than living in the woods. Exposure to people is higher in more densely populated areas, which naturally is going to put you in situations where you'll be around more bad eggs. For me, I lived alone in Atlanta for 6 years, I learned all I need to know about being aware of my surroundings and that prepared me for setting out on the road alone. Yeah, can confirm there are crazy people out there, and I can also confirm that almost all of the people I've met on my journeys from the road are some of the most genuinely nice and caring folks around.
You're going to what? That's nuts. — I'm going to live the life of my dreams, if I don't do this, I'll live with regret for the rest of my life if I don't try it. There are hundreds of scenarios in which people live their lives. I'm going to try out this one lifestyle and see if it works for me.
Life is scary out there for women. – The world is also a beautiful place worth exploring, and the risk of something happening is worth living your life to the fullest. Things won't be any more scary than living in one place. If we let fear dictate what we did, maybe we'd be living in the closet under the stairs.

But where are you going to poop? — In the woods, in public restrooms, in a bag… Where do YOU poop?? People are going to ask you all of the invasive questions, just get ready to tell them where you're going to use the bathroom, where you're going to shower.
I could never do that – I like to meet this statement that I've heard SO many times with, yeah you could if you wanted to bad enough. It's a lifestyle you have to really want, it's uncomfortable at times. When you're in a heat wave and can't escape, you might want to set aside some extra funds for a hotel room every now and again. Don't let someone else's opinion of themselves steer you away from choosing and stepping towards a life you want to live.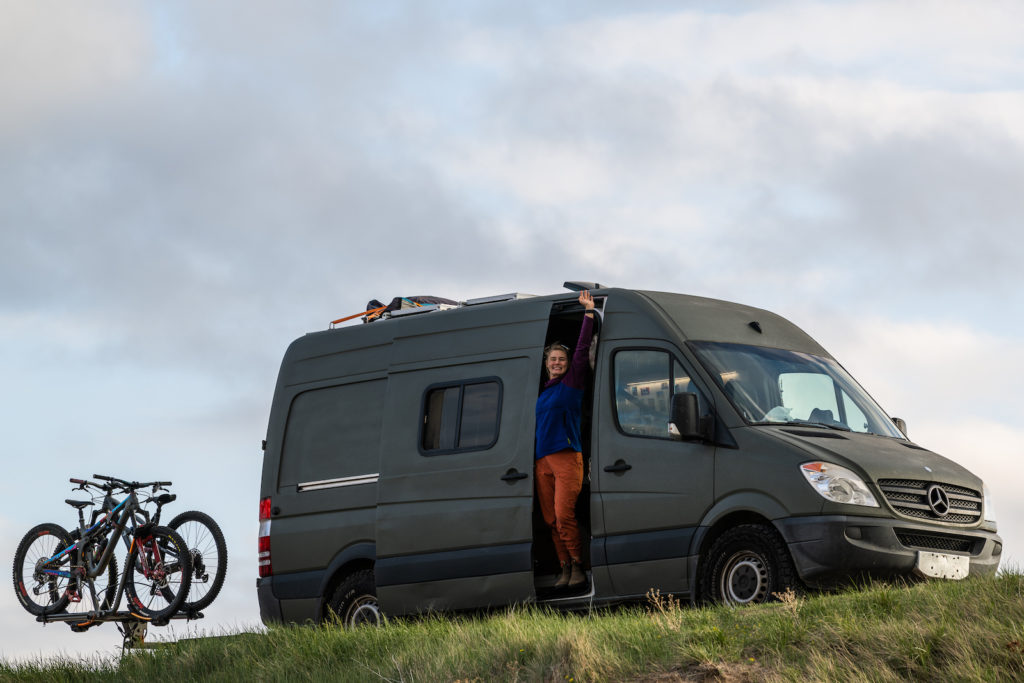 Start expanding your comfort zone – Vanlife is going to give you new experiences on the daily, will you be prepared to handle new situations as they arise? A good practice to integrate into your day to day before you start your journey on the road is to try something new to you once a week. It helps if these "something news" relate to scenarios that might pop up on the road. Start small then go bigger. Try a new recipe (you're going to be cooking differently), go to a new yoga class, ask a new friend to hang out (you'll be meeting a lot of new people), learn how to rock climb (new interesting activities will present themselves in new environments), go out to dinner by yourself (you're going to be spending a lot of time alone), go for a solo camping trip. Those are just some examples, the sky's the limit!
Make a pros and cons list of leaving your current lifestyle for life on the road – I love this one, this exercise made it super clear that I absolutely had to try out vanlife for myself. I bet a lot of the cons make up fears you have around changing your lifestyle. Ask yourself if it's worth challenging those fears to try something new.

Read real accounts of people living on the road — The vanlife can seem super carefree, and is often over glorified on social media. A lot of the time life on the road is wonderful and beautiful! BUT there are some days where it's hard to find camping, the weather sucks, or your van breaks down… If you know what you're getting into and you're prepared, the hard things won't seem so hard.
Establish your why – Similar to completing a tough summit, when things get hard you have to lean back on your why to get you through. Ask yourself why you're desiring a life on the road. Is it to explore the land around you? Is it to wake up at different trail heads every morning? Is it to learn something new about yourself? I suggest you take a few days to write and reflect on your why, so you can come back to it when things get uncomfortable.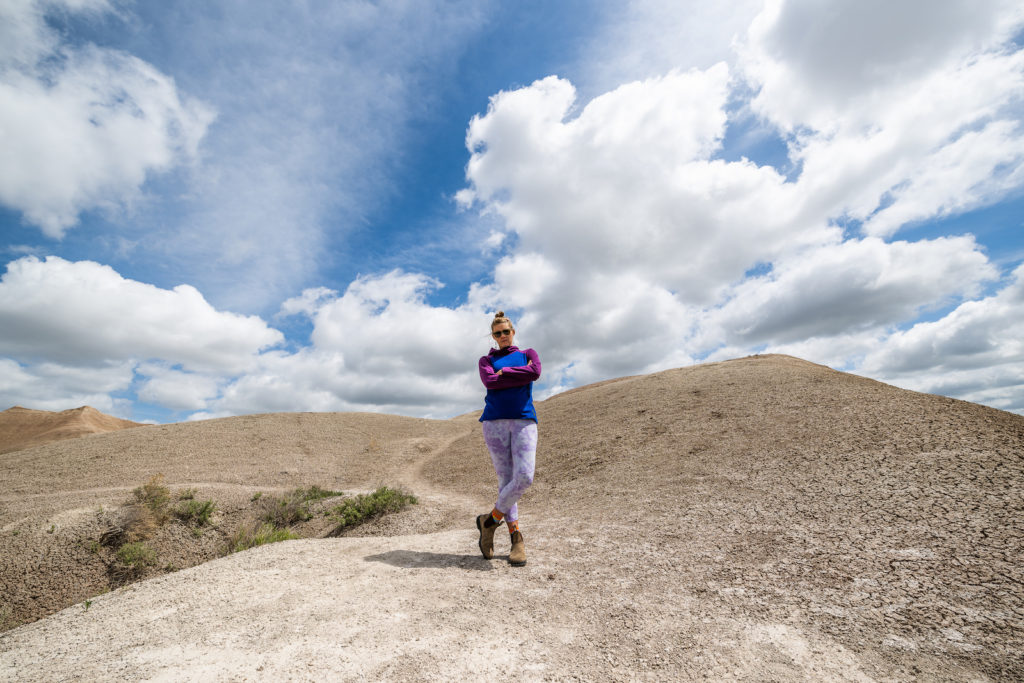 Life on the road is adventurous, wild, frustrating, awe inspiring, challenging and reflective. Once you've worked through some of these mental challenges to getting on the road, the rest will flow easily. If you ever have any questions, please send me a DM! I'd love to help you get grooving towards your life of adventure.
(All photos are by my wonderful partner & photographer Aaron Ingrao)