Using Body Self-Awareness
I had to leave the hot yoga class. I woke up exhausted and dizzy. Being the athlete I am, I tried to push through and make it to an early morning hot yoga session. However, once I arrived, I knew that I couldn't survive the workout without it negatively impacting my day taking care of my children. I am an athlete and a mom, so more often than not, I sacrifice my goals for the sake of my young children, and that is OK with me. I waited a long time to get to this point in my life and have years of hard training and reaching endurance goals behind me. This is why, I thought I could push through an hour yoga session, in close to 100-degree temperatures and high humidity, however, I had the body self-awareness to know that doing so would not help me through my day, as I had hoped, but impair my ability to parent the way I wanted to my three-year-old and one-and-a-half-year-old.
I left and drove home trying to soak in the beautiful sunrise and solitude while I could. I laid back down and got a much needed hour of, if not super quality sleep, body rest, so I could have fun with my kids and take them on a zoo trip we had planned. I also knew that a rest now would make my primary workout of the week, my long weekend run, more successful as well. Yoga was a secondary workout that I was doing to complement my running. With a little more rest, I could better focus on my primary long run training.
Making this call wasn't easy. It is kind of embarrassing to even write about, considering what I have pushed through competing around the world. I was just off a 100-mile ultra paddle event where I paddled nearly 20 hours non-stop and was up for approximately two days without solid sleep. The expedition was a massive undertaking that required an array of moving parts and complex logistics, especially as a new mom. It was understandable that I was not quite recovered. I needed a little more sleep, a little more rest, and a little more space. I'm happy to share this experience, so that we can all be more accepting of what our own bodies need and look for the signs, using body self-awareness, to know when we need to incorporate more rest, and what kind of rest we need, into our training routines.
When you are running and parenting hard while focusing on multiple goals at once, it can be difficult to stop, or even feel like you have time to stop. However, for longevity in sport and to prevent burnout all around, recovery is just as important, if not more so, for finding ways to keep going. I use body self-awareness to key into what my body and my health need in terms of rest, movement-based recovery, and mental space.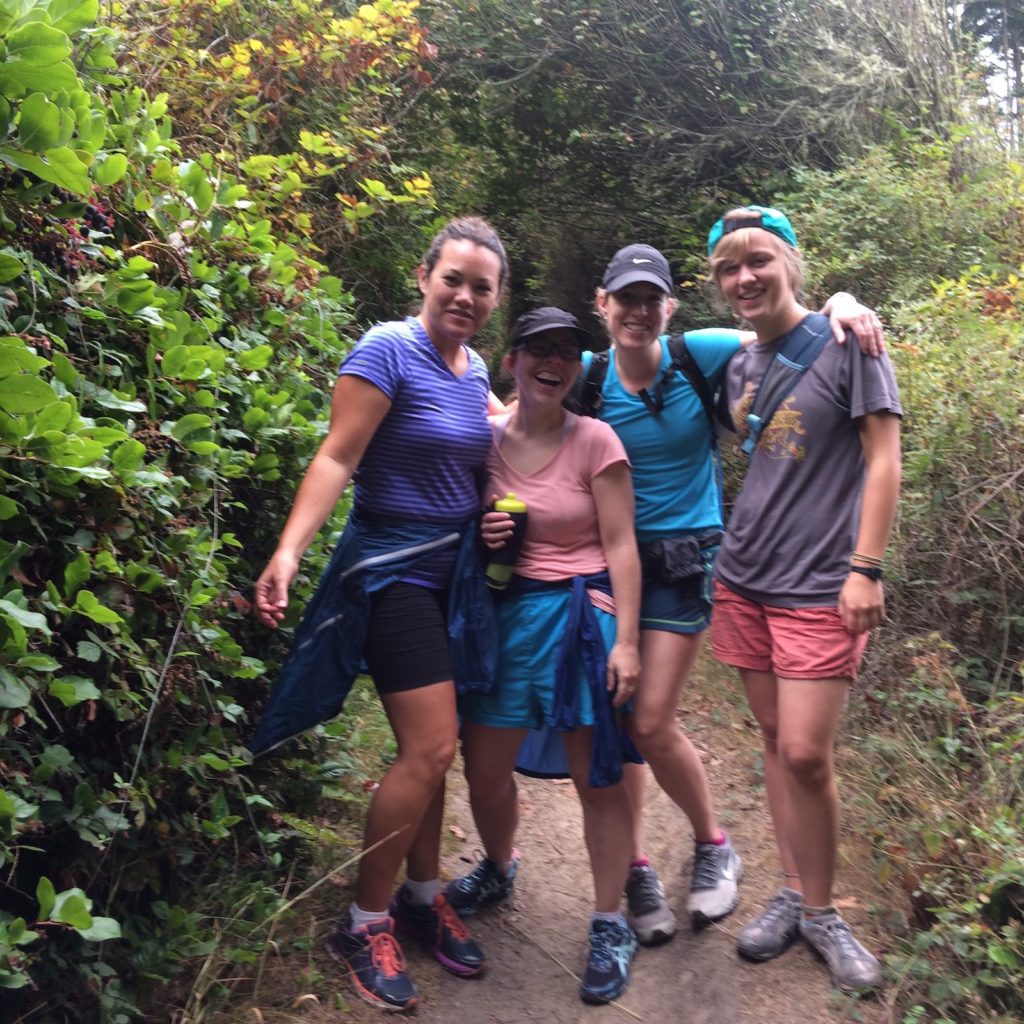 Rest
Are you feeling run down? Exhausted? You're not alone. I like to stay ahead of this feeling as much as possible by integrating at least one rest day, if not two, into my workout week, getting as close as possible (with young children!) to eight hours of sleep a night, and finding other times throughout my week, with the help of my support system, to fit in a sleep-in day or extra nap on the weekends to allow my body time to recover. I know I need physical body rest when my temper shortens, headaches come on, and that tired, run-down, fatigued feeling sets in. I plan my children's naps or downtimes around my long run to help me with this as well, so I have a chance to physically rest after my hardest training of the week. Allowing my body, a chance to calm down by reading and watching a program at the end of a hard physically exhausting day also help me feel ready to go for the next morning's early session.
Movement-Based Recovery
Without first being physically recovered, you can't keep asking your body to continue performing. Once I regain an equilibrium with my sleep and general restfulness, I can start working on movement based recovery. I use my body self-awareness to know what I need to add to my fitness routine to feel balanced, recovered, stretched out, sweated out, lengthened, strengthened, and/or refreshed. Movement-based recovery for me includes practices like hot yoga, swim workouts, and walks with my family. Hot yoga adds flow to my running muscles, swimming allows me to escape mentally underwater, and family walks help me flush out aches and stiffness in the mornings. I use Pilates and Gyrotonic to support overall movement chains and balanced fitness, especially postpartum. In movement-based recovery I also include stretching, foam rolling, my acupressure mat for that total body all-consuming mom-tension relief, trigger point and percussive therapy, self-myofascial release exercises with mobility balls, domes, and scrapper tools, and if I can really spare some time, a professional massage.
By tapping into how my body feels after distance running, kayaking or another sport like mountaineering, I think and feel what I need, using self-awareness of my time, energy, efforts, mental, physical, and emotional energy, and do that activity to integrate recovery into my multisport lifestyle.
When I am rested physically and have invested back into my physical health with movement-based recovery, I can then tackle perhaps the most challenging of all, the mental space element of recovery.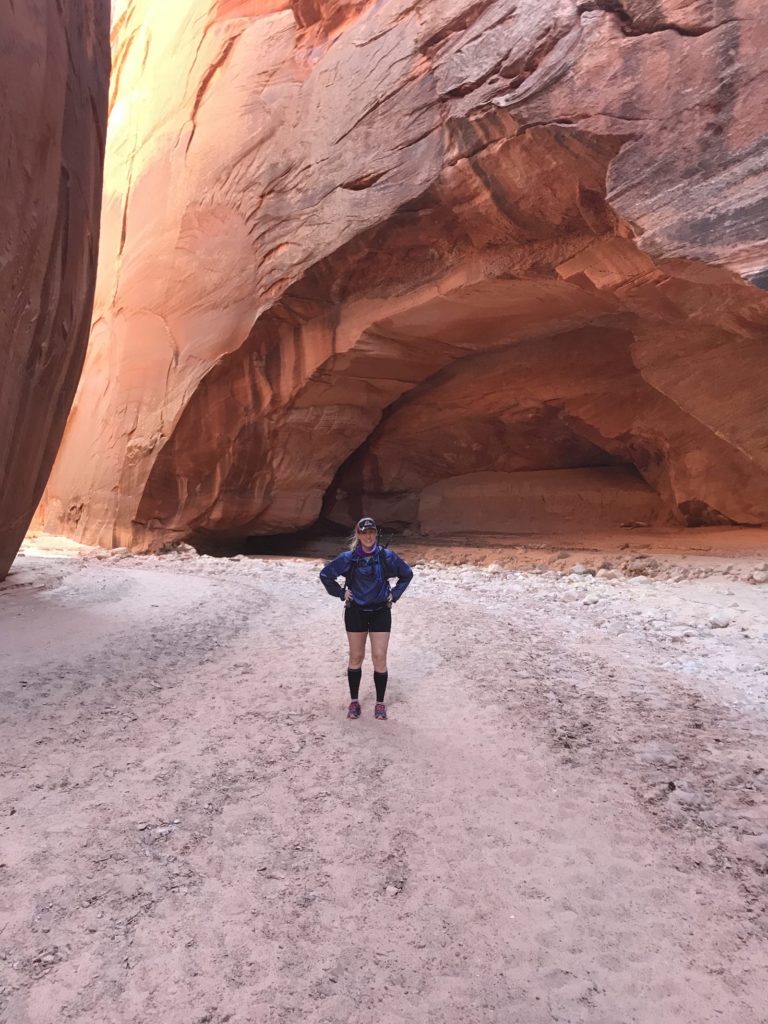 Mental Space
I often feel completely overwhelmed after the weekend. I've done a long run, I've done some sort of intensive cross training like packrafting, bike packing, or cross country swimming, and I've also invested in my family, creating, and preparing activities for my children's enrichment and making life-long and lasting family traditions and memories. When Monday morning rolls around, I aim to carve out time to review and record the weekend and map out the week ahead. This includes taking time to redefine and readjust big and mini goals for training and life balance. Being body self-aware that I need this time each week to stop, reflect, regroup, and relax by taking the pressure of achievement down a bit, has helped me better structure my weeks and time and calendarize my mental space. For things that don't fit neatly into boxes and lines, I keep a freeform journal to record my thoughts. I also make sure that I include some events just for fun so that I'm not simply grinding through life but enjoying it along the way too.
If recovery is what your training is missing, use body self-awareness of when your health needs rest, movement-based recovery, and mental space. Each week won't be perfect, but these three tactics allow me to store up resilience for the next time I must either lay down and go back to sleep or push through that hard run.