I don't know what made me sign up for the marathon. 5+ years of not feeling good, of not feeling strong or trusting of my body… why the hell not, right? What's 26.2 miles at 8,000 ft? Why the HELL not.
I can't really describe it. A couple months ago, we moved to Colorado and I was sick of feeling weak. And most importantly, I was sick of not trusting my body. At some point among leaving collegiate soccer behind and turning 30 this year, I began to lose trust in my body. It never looked or felt right. I would complain about stomach pain, a nagging feeling in my knee, or I would cut out different food groups due to a self-diagnosed allergy. I was so desperate to figure out what was wrong and why things would hurt, but I knew deep down that nothing was wrong. I knew that it was all mental and that in order to feel better, I needed to accept myself and believe in myself.
During the beginning of COVID, I developed a painful sensation in my inner left knee. I stopped doing yoga, I stopped running. I was left sitting in a room, icing this injury, and not getting any answers. Months of doctors appointments and physical therapy, the pain was on and off and no one could see anything structurally wrong. I spent less and less time moving, and spent more and more time losing faith in my ability, feeling far from that girl who had hiked the John Muir Trail and loved running.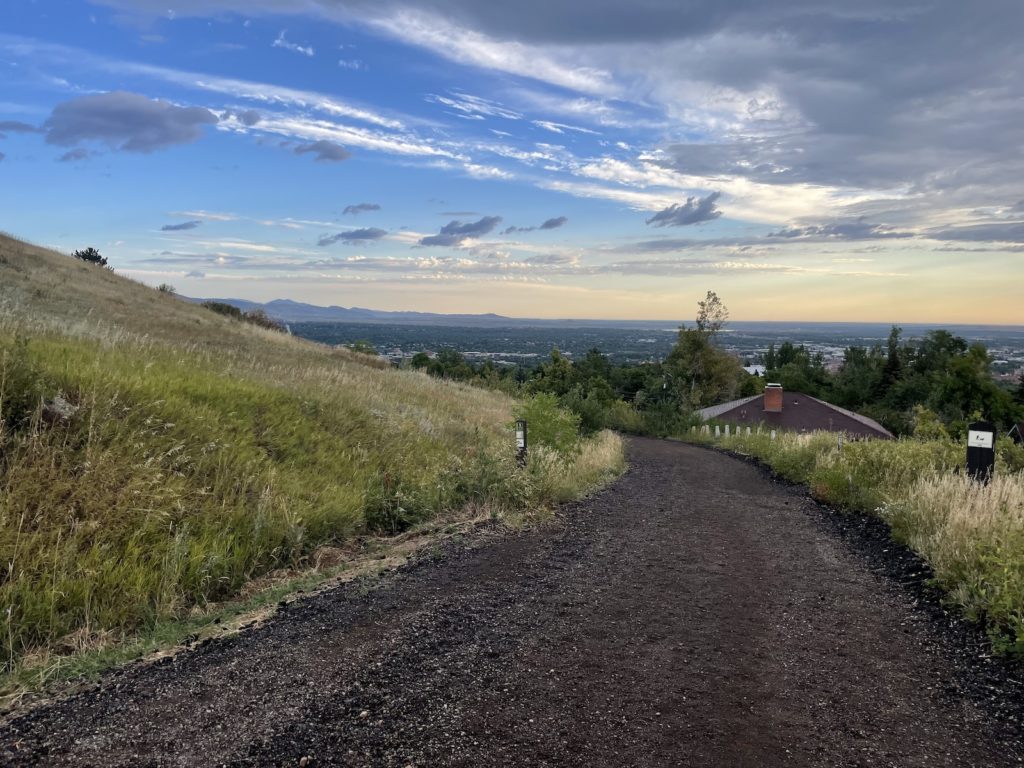 So one day, I said screw it. I laced up my shoes and went on a run. And it was freaking beautiful. It was a 2 mile walk/run. I barely sweat, but boy, you could see my smile from miles away. My skin began to itch, as it does when you begin to move after being stationary for so long. Moving to Colorado, I kept going.
I discovered trail running and what it felt like to get lost in your thoughts, surrounded by the calmness of nature. No watch on my wrist, not a care in the world for what my pace was, just moving.
What was happening? The fresh Colorado air, the snow capped mountains in the background- I felt unstoppable. Life was too short to worry about what would hurt.
Then, one night in February I signed up for a full marathon in Steamboat Springs. It just kind of felt like it was meant to be. Part of the reason why I never thought I could run a marathon before this was because I knew I would get an injury. From past experiences of plantar fasciitis and stress induced knee pains, who knew what my mind would make up to stop me. But I was feeling strong, mentally and physically, so I thought I'd give it a try. I was feeling free of these burdens I was putting on myself. So I thought, why the hell not.
I started training. 5 miles, 8 miles, 10 miles, a half marathon. Through the streets of Boulder and the surrounding mountains. Then it got real. I ran a 16 miler and then 20 miles. 20. Freaking. Miles. More than I'd ever run in my life. Something that had once felt impossible was something I casually did on a Saturday morning.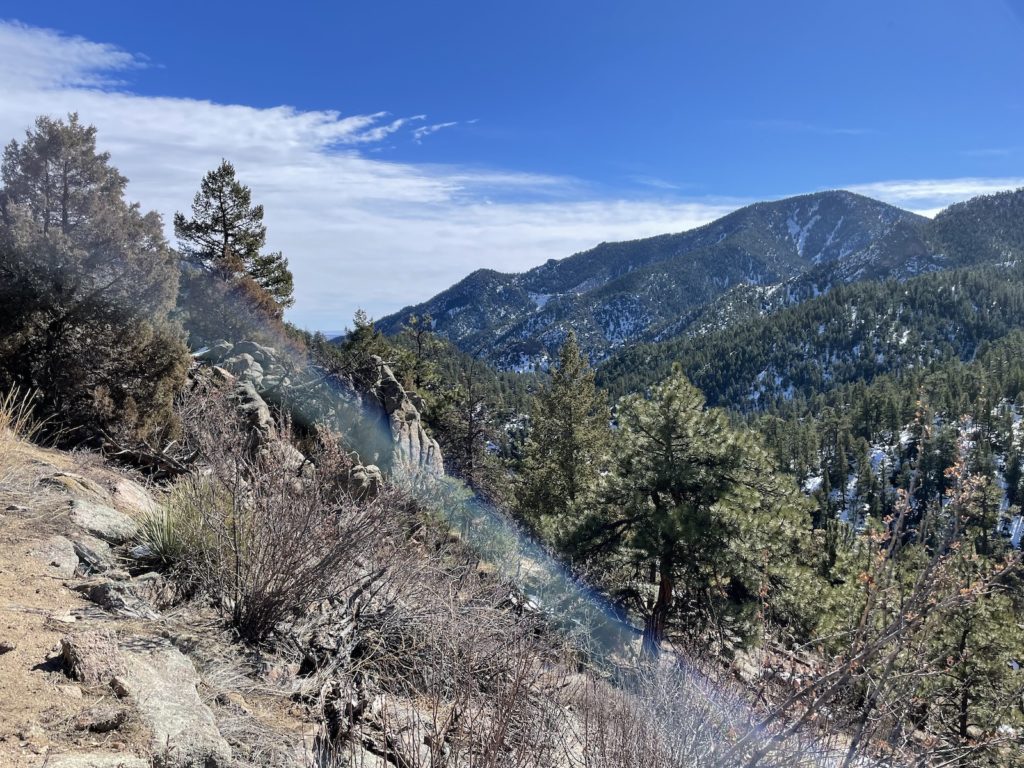 The surprise then came towards the end of the training. What turned out to be the hardest part of the whole journey was not what I was expecting. I thought maybe it would be a struggle to get out the door some days. Or that the imposter syndrome would kick in, and I would wonder what made me think I could do this? No.
The true obstacle was how much I got in my own way. The week leading up to the race, I went to a dark place. My fear of getting COVID or of developing an injury consumed all of my thoughts. I spent every day, anxiously awaiting the symptoms of COVID to come on, or anything that would ruin my ability to get to the start line. My foot began hurting so I spent all week icing it, not moving at all, convincing myself something was seriously wrong. The week dragged on and I knew what I was doing to myself, but I couldn't stop the anxiety from setting in. The distrust I had in my ability to just get to the starting line.
Why do I do this to myself? Why am I so scared of being strong? I was terrified because I really cared. I didn't want anything to intervene, I had worked hard for this. Less than 8 hours before the race, and I sat there in utter sadness for this distrust I had in myself. I breathed deeply, closed my eyes and knew that this had to change. No one can predict what happens in life. All I can try to do is show up and trust myself.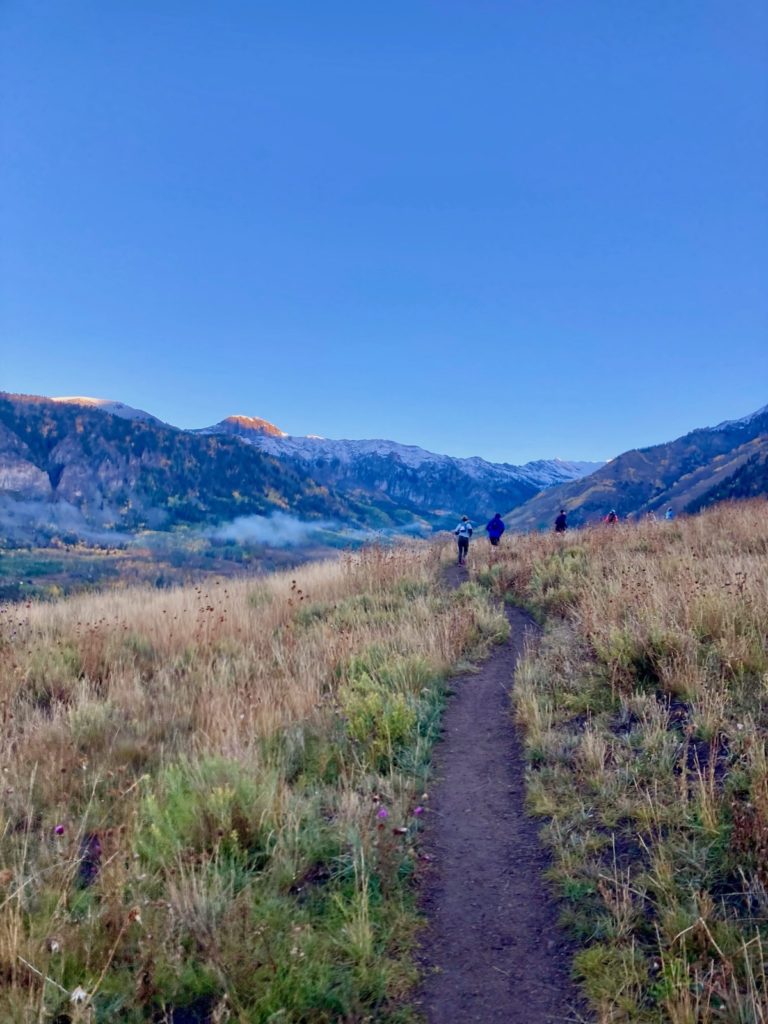 My alarm went off at 5AM on race day, but I was awake hours before. I went through my morning routine, trying to get down as much oatmeal as possible. I got shuttled up to Hahns Peak, just outside of Steamboat Springs, with my fellow Marathoners. The sky was blue, the air was crisp, and everywhere you looked there were rolling green hills- it was truly breathtaking. I began to feel calm, this is my happy place. This is where I can breathe deeply and be myself.
The gun went off, and it began! I won't recap the whole race, because honestly I don't remember all of it. But I know Miles 1- 13 were great. I felt excited, hydrated and in awe of my surroundings.It was pretty much all downhill which made things easier. Local farmers came out to the end of their driveways to cheer us on and offer us goodies. I was smiling and having fun, which is all I could ask for. I looked down at my legs moving and was in awe of their strength.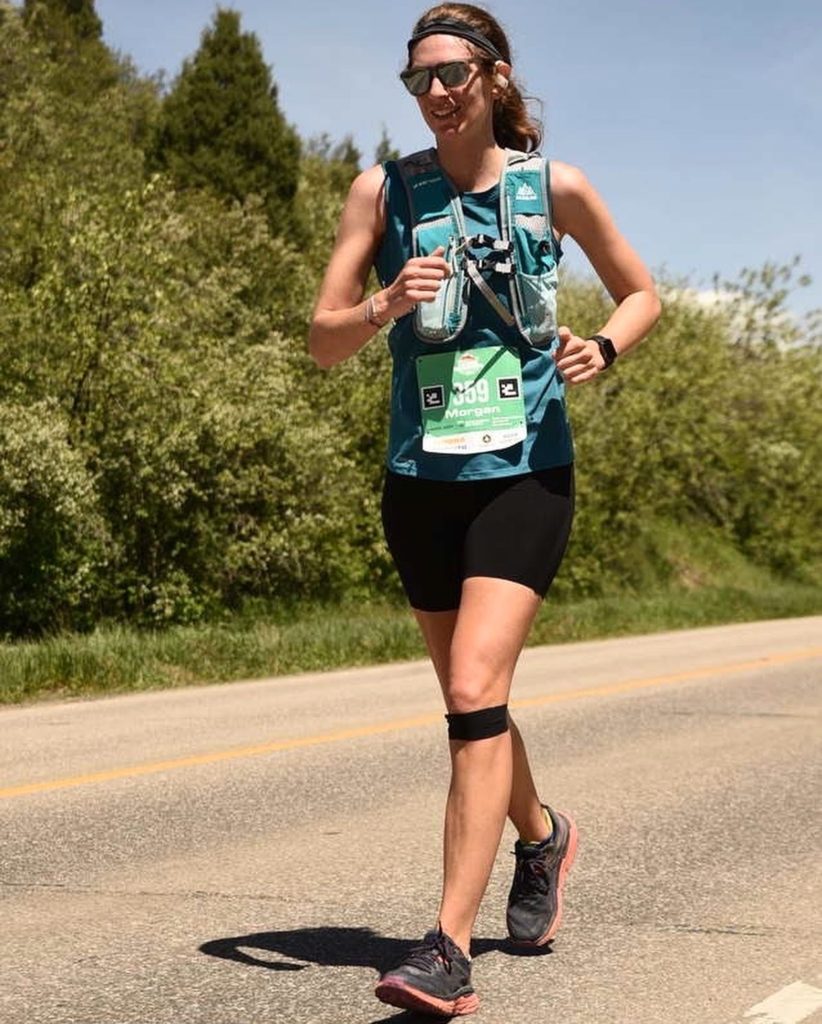 At about Mile 17, I started to feel the pain. My brain switched to counting down how many miles I had left. Were there really 9.2 more miles?! The doubt started to creep in. Then I hit Mile 20 and I realized that I had never run this far in my life. I had thought it would be no big deal after that, what's 6.2 more miles? But I hit Mile 20 and wanted to cry. No matter how much I tried to fuel, my legs were getting tired and the pain was becoming worse. The sun was out in full force, shining directly on the course. I definitely underestimated the impact of the heat and tried to stay hydrated and move slowly over the final hills. I began to get desperate and could hear the doubts setting in. There is no way I could do this. Just stop, Morgan, you're going to hurt yourself.
I was desperate to stop or at least start walking. Walking during a marathon is absolutely ok, but I knew myself, and if I started walking I probably wouldn't stop.
So I pushed through. I looked down again and saw my beautiful, tired legs working hard for me. They weren't giving up on me, so why the hell did I want to give up on them? Why would I ever abandon these legs or lose faith in them? I moved slowly and tried to keep in positive spirits. I thought about how I had prepared for this. I thought about what my big sister, and marathon champion, Alex Woodhouse tells me about the final miles being a mental game. And it truly was. I was the only thing standing in my way. So I kept going. I decided to trust my legs, to believe that they would carry me through. I believed that I could do it. And I kept moving. I hit Mile 25 and could not have been happier. I rounded the corner to main street in Steamboat Springs, and saw the crowds of people and the finish line in the distance.
During that final mile, the emotions kicked in and I got choked up. I was just so darn proud of myself for committing to this and finishing strong. I never thought I would be able to run this far in my life, and here I was, about to become A Marathoner. My time didn't matter. The sweat on my face didn't matter. I was just so freaking proud of myself, and grateful to my body, for finishing.
As I drew closer, I felt a surge of energy coursing through my veins. I felt the smile spreading across my face and I felt so damn good. I felt so grateful for my strong legs that continued to move throughout the pain; for my feet that had been pounding on the road for over 4 and a half hours, for my stomach that had held it together, taking in the electrolytes and calories to keep me going, and for my mind, for staying positive and enjoying the journey. I let myself feel all the feels and was in amazement when I crossed that finish line. And that was that. I was, and forever will be, A Marathoner.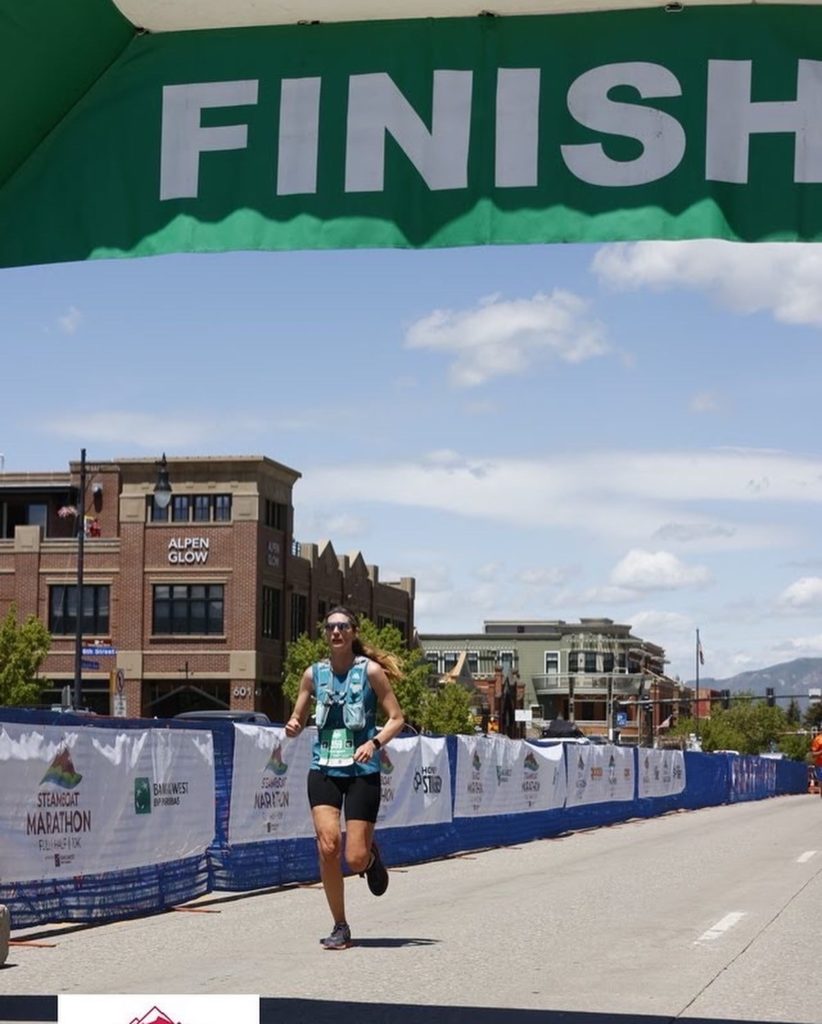 So here's to this body of mine. For sticking with me, for being patient with me while I figure things out. For being strong and for always being there. Here's to the next adventure.