Chances are you've heard of the 7 Principles of Leave No Trace. While they vary slightly depending on what sort of outdoor pursuit you're engaged in, ultimately, they intend to protect the natural resources and the user experience of such by encouraging certain behaviors. Some principles are codified by land management agencies specifically ones regarding camping and waste. Others are less enforced.
The 7 principles are:
Plan Ahead and Prepare. Know the regulations and special concerns for the area you'll visit.
Travel and Camp on Durable Surfaces.
Dispose of Waste Properly.
Leave What You Find.
Minimize Campfire Impacts.
Respect Wildlife.
Be Considerate of Other Visitors.
In this article I want to cover some of the more nuanced implications of these principles before we ramp up into full summer. These are my thoughts only. Please refer to LNT.org for more about Leave No Trace Ethics.
Improper planning, whether it's with regard to the abilities of those on the trips, the knowledge of the weather, or even where the trailhead is can lead to a domino effect of scenarios and often poor choices. These choices can in turn endanger the enjoyment and safety, not just of the participant, but also other trail users, land managers and potentially safety personnel.
Many land management agencies have rules about where you can and cannot camp. For areas that do not, dispersed—sometimes referred to as wild or stealth—camping requires you to select your own place to spend the night. It is always preferable in this situation to camp in sites that have been established by others, provided they are not in poor locations such as too close to water. When even previously used sites are not available that is when you must really strive to leave no trace of your campsite.
Choose a site well away from the trail and water sources. Look for bare ground (or pine needles/leaves aka duff) rather than camping on plants. Avoid major alterations such as pulling plants, moving rocks, digging dirt, etc. Don't build a fire ring or have a fire. Spread leaves, pinecones, small sticks, etc. on the site in the morning to mask the fact that you were there.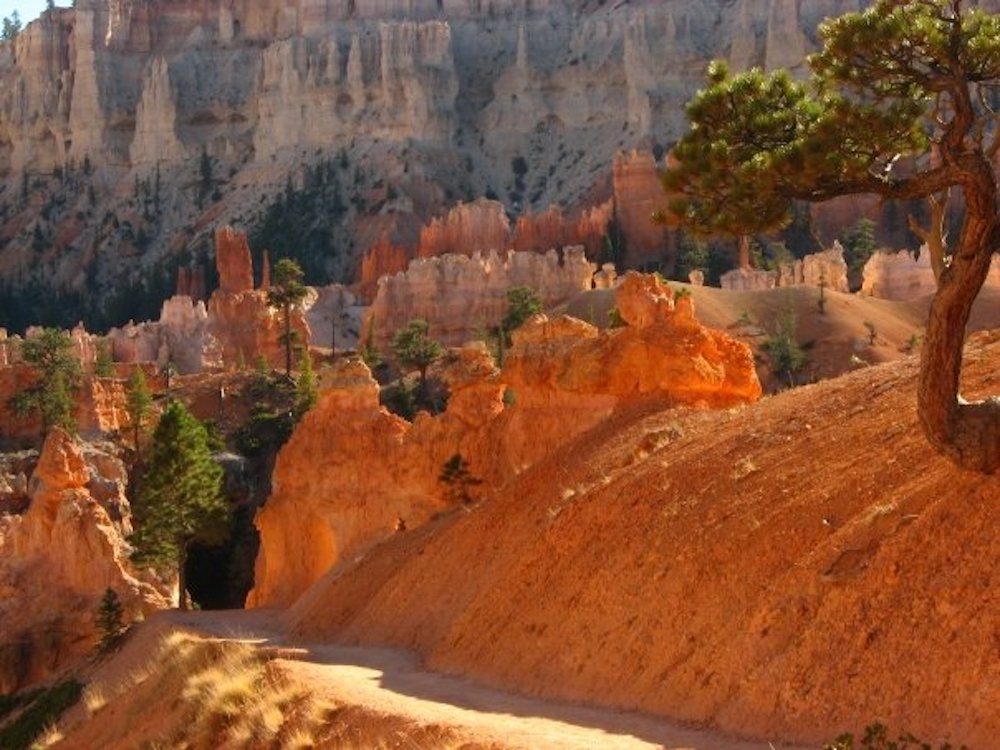 There are many types of waste created when you visit the backcountry. The first is the one that most people think of wrappers and packaging from food. The second is bodily waste including feces, urine, menstrual blood, and even vomit. It's crucial to dispose of all waste properly to avoid contaminating water or making animals or other humans sick. Every single tangible item you take with you should be ingested or return to civilization with you. This includes excess food, which should never be left behind, even in summit registers, shelters, or camping areas with the excuse that "someone might need this."
Anything that comes out of your body needs to be dealt with properly. With the exception of urine, all other excretions should be buried in a cathole with six inches of soil on top at least 200 feet from the trail, water, and campsites. Yes, this includes the contents of your Diva Cup. In areas with mountain goats, urine should only be deposited on hard surfaces (like rocks) since they will tear up the ground to try and ingest the salts.
In direct contrast to what you bring in, everything you find should be left where you found it. This includes artifacts and antler sheds, which are a vital food source to many animals. If you find something unusual or that you think rangers should know about, take a GPS recording and send it to them afterward, rather than moving it. If you're foraging, be certain to ascertain the rules by the governing agency prior to doing so and respect any imposed limits.
Campfires are becoming even more of a nuanced issue with regard to outdoor recreation. In many places, fire bans, permits, and other restrictions make them illegal or heavily regulated. Thus, minimizing the impact goes far beyond the traditional sense of dismantling fire rings or spreading cold out ashes. It now extends to stopping campfires from becoming out of control wildfires. Fire is incredibly powerful and it's important to not only consider aesthetics, but also legality and responsibility when choosing whether or not to use it.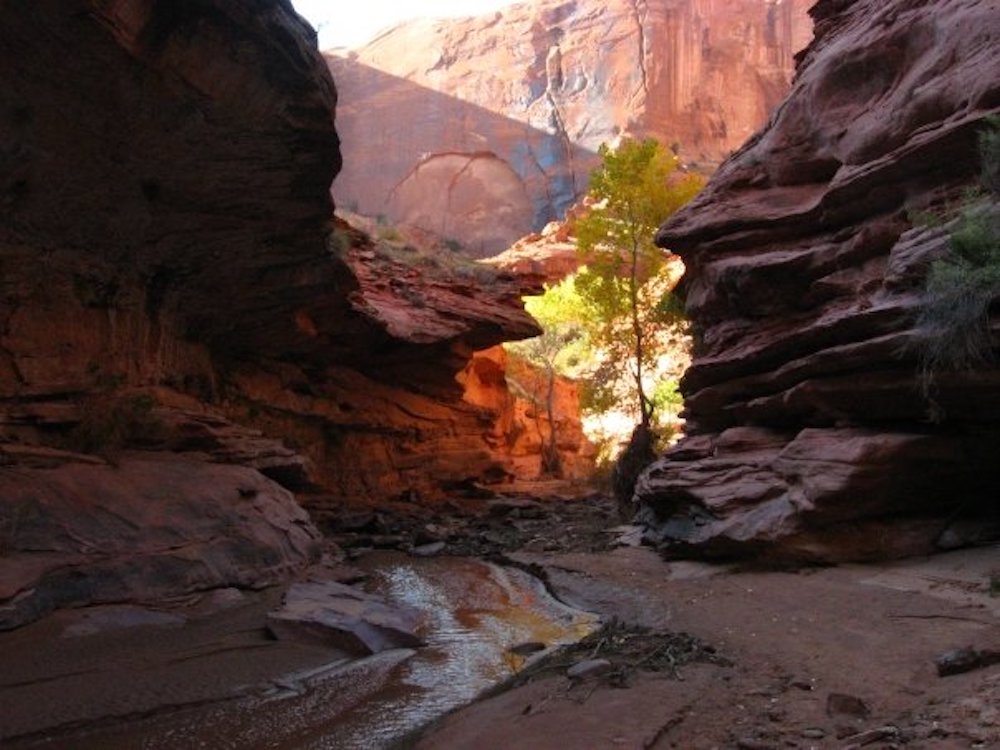 In a similar vein, respecting wildlife goes far beyond giving animals their space when encountered. It means respecting their homes, their trails, their natural food sources, and their space. Feeding directly or allowing inadvertent access to food through spillage or improper storage disrespects the animals whose home we travel through. Camping or taking extended breaks near obvious dens or animal trails and especially water sources limits and disrupts their access and travel patterns. Traveling with unleashed dogs can lead to animal harassment. It is always important to remember that we travel as guests in their homes, even if we do not see them.
In addition to being considerate of nature and the animals nearby is also being considerate of other users. This is perhaps the most nuanced and difficult of the LNT concepts. What one person finds disruptive might be part of the experience for another. Listening to music on speaker rather than through headphones can be disruptive to humans and animals nearby. So can talking or shouting loudly or even engaging in conversations with people who'd rather be left alone. In the end, it's usually easiest to err of the side of quieter and pay attention to the cues you receive from other people you encounter.
In order to have safe and enjoyable backcountry experiences for all we must work together.